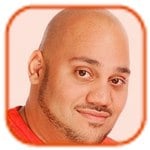 Posted by Andru Edwards Categories: Apple, Corporate News, Handhelds, Videos,
Ever wonder how Apple's iconic iPad is made? Over the past several weeks, the company has come under fire due to allegegations from Mike Daisey that turned out to be completely false. Now, American Public Media's Marketplace was able to go behind the scenes at Foxconn's Longhua plant to get a look at the actual iPad production line. In the video above, you see Rob Schmitz guiding and educating us through the factory conditions.
"When I gave examples of some of the American media coverage of the working conditions at Foxconn, many workers laughed, telling me it's not really that bad" says Schmitz. "But that doesn't mean the workers don't have complaints."
Go ahead and hit play on the video above for an up-close look.
Read More

| Marketplace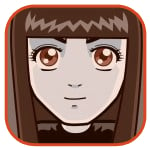 Posted by Sheila Franklin Categories: Corporate News, Design, Microsoft,

Microsoft has released more details for developers that want to build and sell applications through their Windows Marketplace for Mobile. Those who want to design something for the 6.5 operating system will receive 70% of the revenue from sales and can set their own price or offer it at no cost. Up to 5 apps can be submitted with a registration fee of $99.00, which will be waived for students enrolled in the Microsoft DreamSpark program. More details will become available this spring and if you would like to give it a go, applications will be out this summer.
Read More

| Microsoft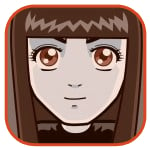 Posted by Sheila Franklin Categories: Corporate News, Home Entertainment, Music, Portable Audio / Video, Transportation, Wireless / WiFi,

Beginning November 13, Zune users will be prompted for a one-click update of its software. It will include new features such as Wireless Sync and new styles for its Marketplace and Social page for music, photos and video sharing. They also have a new crop of accessories, such as a car pack, gear bag, premium earphones, and a Home A/V Pack. With a $99.99 price tag, it includes a dock and wireless remote, so that you can integrate it with your home entertainment or stereo system.
Read More

| Zune


Posted by Paul Hamilton Categories: Activision, Nintendo DS, PlayStation 2, PlayStation 3, Sports, Wii, Xbox 360,
Following close behind EA's demo for new blood competitor Skate, Activision is dropping a demo of Tony Hawk's Proving Ground onto the Xbox Live Marketplace today.
Proving Ground is supposed to challenge Skate with enhanced customization features, especially centered around making videos, and plenty of refinements to the online experience like seamless solo to multiplayer transitions. They're also throwing in a nail-the-grab feature to compliment the popular nail-the-trick mode from last year's Project 8 entry and multiple career paths. There is no firm release date set, but the game is expected to hit store shelves for most current platforms sometime in October.
Read More

| Team Xbox


Posted by Steve Van Neil Categories: Internet, Microsoft, Namco, Puzzle, Wii, Xbox 360, Xbox Live Marketplace,
First the Big Daddy, now the Little Prince. Live demo madness continues as the latest installment of Namco's popular roll-everything-into-a-ball-and-create-a-new-star franchise (how would you describe it?) has a little taster up on Xbox Live Marketplace. This gameplay tease, all too brief at three minutes, will hopefully give fans a little something to tide them over until the full game hits Xbox 360 and Wii later this year.
Read More

| Major Nelson


Posted by Steve Van Neil Categories: Action, Xbox 360, Xbox Live Marketplace,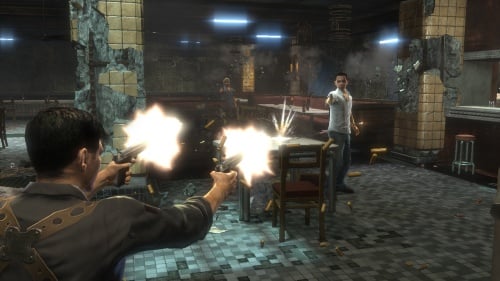 Xbox 360 owners looking for a little John Woo-style running and gunning action should head to the Xbox Live Marketplace at their earliest convenience. You probably know what it's all about by now, but if not, here you go: Take one part Hard Boiled, mix with two parts Max Payne, and you've got Stranglehold. Throw in Chow Yun-Fat's voice and likeness, and you've got THE game for Woo fans. Try before you buy today; the full game is slated to hit the Xbox 360, as well as the PS3, next month.
Click to continue reading Stranglehold Demo Hits Xbox Live
Posted by Michael Cardiff Categories: Release Dates, Rumors, Xbox 360, Xbox Live, Xbox Live Arcade, Xbox Live Marketplace,
Our papa-site Gear Live pointed out this video from MyGamerCard.net that was supposedly leaked from Gamespot.com. This one is looking real legit, and boasts some exciting features:

* Ability to add up to 600 Windows Live Messenger contacts to your Friends List.
* Text chat with up to 6 Live Messenger contacts at once during games or movies.
* The Marketplace will be getting its own Dashboard Blade.
* The Marketplace will be skinned independently of the Dashboard, for special events.
* The Marketplace will be getting a new, easier-to-navigate remake.
* Achievement Pop-ups will now display how many points and which Achievement you have gained.
* Low-power downloading (fans off) and auto-off after finishing queued downloads.
* View partially downloaded video files.
Much like Gear Live, we're still wondering "where the browser at?", but it's looking like Microsoft is still doing a great job of beefing up their already impressive online features.
Read More

| Gear Live

Posted by Christopher Sasaki Categories: Action, Xbox 360, Xbox Live, Xbox Live Arcade, Xbox Live Marketplace,
The classic PlayStation version of Castlevania: Symphony of the Night is now available on the Xbox Live Marketplace. The game sells for 800 Microsoft Points and the demo clocks in at slightly less than 100 MB, which makes this the first Live Arcade title to break the previous 50 MB barrier. So far, the gameplay seems to be true to the older PlayStation version, but with added achievement support and various scaling modes to support HDTV resolutions. Some of the scaling modes seem to work better than others, but one should be able to find a decent match to whatever display device is in use. The original soundtrack for the game makes it to the Xbox 360 largely intact, but one can tell that music was fairly heavily compressed to get it into a reasonable file size for Live Marketplace. Beyond this and the mushy Xbox 360 D-Pad, the port is a good way for gamers to experience the title on the 10th anniversary of its release.
Read More

| Gamerscoreblog

Posted by Christopher Sasaki Categories: Culture, Xbox 360, Xbox Live, Xbox Live Marketplace,
While Electronic Arts has been busy monetizing nearly every facet of its Xbox 360 releases, from tutorials to unlockable items and cheats, a Japanese developer has stepped up to try and take the crown away from EA. 1up reports that Frontier Groove, publishers of AquaZone recently released 18 new fish for their aquarium simulator to the Xbox Live Marketplace. Should a user wish to purchase all 18, the cost will run over 5000 points, more than $60. 1up also discovered that the size of each download is the minimum size allowed by the Xbox 360, 108K, which strongly suggests that gamers are paying for content that is already on the retail disc. Interestingly, AquaZone has been one of the weakest supporters of the Gamerscore program, and is probably one of the reasons that Microsoft is enforcing new standards for that as well.
Read More

| 1up

Posted by Christopher Sasaki Categories: Bungie, First Person Shooters, Trailers, Xbox 360, Xbox Live Marketplace,
This morning, Bungie made the first ViDoc (video documentary) available for Halo 3. The video documentary focuses on the Brutes in the game and runs approximately seven minutes. Bungie is cautioning that the graphics in the documentary are not final, but the feature should give a good idea about where the company is heading with these creatures in the new game. English language Standard and High Definition versions are available on the Xbox Live Marketplace, and the company will be making localized versions and a non-Marketplace version available later. The feature is also currently available on GameVideos.com
Read More

| Bungie

© Gear Live Inc. – User-posted content, unless source is quoted, is licensed under a Creative Commons Public Domain License. Gear Live graphics, logos, designs, page headers, button icons, videos, articles, blogs, forums, scripts and other service names are the trademarks of Gear Live Inc.