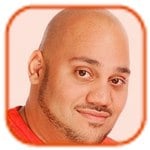 Posted by Andru Edwards Categories: Videos,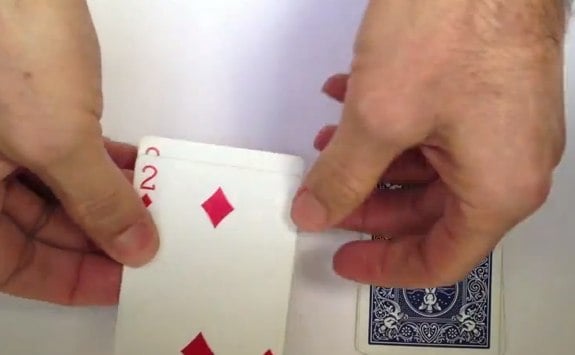 Here's a fun card trick that's fairly simple to pull off, and that you can teach children to do themselves.
"Remove any nine cards from an ordinary deck, shuffle them, and deal them face down into three piles. Choose any pile and note its bottom card. Then assemble the three piles into one, being sure to place the chosen pile on top.

Suppose the card you chose is the three of spades. Spell T-H-R-E-E, dealing one card face down onto the table with each letter. Place the remaining cards on top of these five and take up the whole packet. Now spell O-F, and again place the remaining cards on top of these two. Then spell S-P-A-D-E-S and place the remaining cards on top.

Now pick up the packet and spell M-A-G-I-C, dealing the final card face up. It's the three of spades."
Video demonstrating the trick after the jump.
Click to continue reading A super-simple card trick anyone can do [Video!]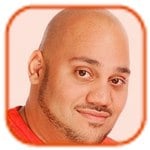 Posted by Andru Edwards Categories: Accessories, Apple, PC, Peripherals,
A few days ago, Apple introduced their Magic Trackpad to the world. It's a multi-touch wireless trackpad device that mimics the trackpads found on MacBook and MacBook Pro computers, but optimized for the Mac mini, iMac, and Mac Pro. We snatched one up as soon as they went on sale, and are currently in the process of reviewing it. In the meantime, though, we took a bunch of Magic Trackpad photos and put them up in our Magic Trackpad unboxing gallery. Go ahead and take a look, this thing is sexy.
You can pick up a Magic Trackpad for $69.
Gallery: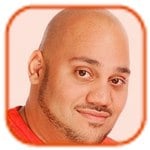 Posted by Andru Edwards Categories: Accessories, Apple, PC / Laptop, Wireless / WiFi,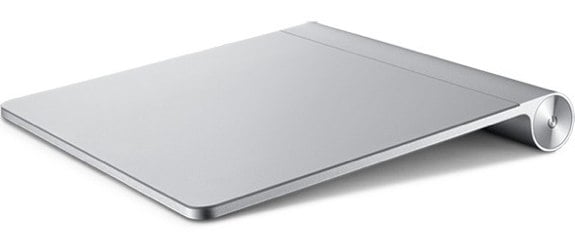 So, looks like that wireless trackpad peripheral that's been rumored and leaked has become official, and it's called the Apple Magic Trackpad. It's basically a larger version of the trackpad found on the Macbook Pro. Aluminum, glass-covered, and multitouch. It communicates with your Mac over Bluetooth, takes two AA batteries (included,) and requires Mac OS X Snow Leopard 10.6.4. You can pick one up now for $69.
Read More

| Magic Trackpad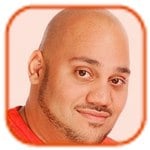 Posted by Andru Edwards Categories: Entertainment, Lifestyle,
So, you know how magicians never wanna let the cat out of the bag and reveal how their tricks work? Well, there's an awesome iPhone app called iForce which turns out to be a fun magic trick. The problem, though, is that it is so good that magicians purchase it and then rate the app with one star in the App Store. It isn't because they don't like it, as their actual comments are nothing but glowing—they rate it one star so that people think the app sucks, and therefore won't buy it, and therefore won't know how it works when a magician uses it on them. Yeah, sneaky, we know.
Here's the thing though—someone took the time to write the app and submit it to the App Store for purchase. These magicians are not only enjoying the app, and it obviously gives them a chance to seem cooler than they are, but they are limiting the income potential of the guy who wrote it, all in the name of selfishness. Since they've been at this, the app has dropped from having 5 stars to now having 3.4, and as such, sales have dropped sharply. This is as pathetic as when companies try to find their competitors in the App Store and give them bad ratings just to people will buy their apps instead.
If you wanna check out a cool app, give iForce a shot - it's $2.99. If you like it, how about helping out the creator, Grigor Rostami, by giving him a good review? You can see a demo of the app up top.
Read More

| iForce (App Store)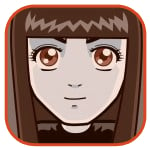 Posted by Sheila Franklin Categories: Adventure, Corporate News, Internet, Strategy,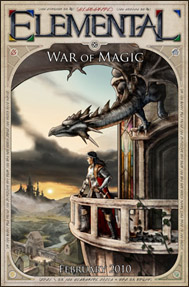 Players of Galactic Civilizations will be happy to know that the same company, Stardock, has announced that their new game, Elemental: War of Magic, will be out in Q1 2010. That seems way down the line, so if you cannot wait, you can play their public beta next June. The game is a strategic fantasy and has magic and lore incorporated. Players rule their own kingdoms and combine spells, exploration, adventure and interaction with others. Pre-order for $49.95 on Stardock's site, with other information available there as well.
Read More

| Stardock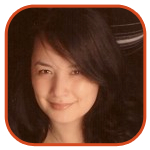 Posted by Veronica Santiago Categories: Prime Time, Specials, Cable, Video,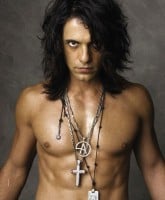 As David Blaine has proven over and over again, there's nothing audiences love more than a live stunt.
Later this month, A&E's Criss Angel will perform his own death-defying trick before a live television audience. In the one-hour event, Angel will be chained inside a 6-story office building that is set to implode. His goal is to reach the roof where an awaiting helicopter will take him to safety. Will the illusionist ever be able to walk around shirtless again? Oh the nail-biting drama!
That upcoming spectacle will be just a small part of Criss Angel: Mindfreak's fourth season. In total, the series will air 15 new episodes and 3 one-hour specials in this next round.
Mindfreak debuts July 23 @ 10pm. See a sneak preview of what's to come after the jump.
Click to continue reading Criss Angel Performs Live on A&E
Read More

|
Futon Critic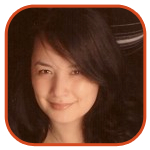 Posted by Veronica Santiago Categories: Adventure, Independent, Casting, Obituaries, Rumors, Upcoming Releases,
A few weeks ago, we said there was a chance Heath Ledger's last project might still go forward. Director Terry Gilliam - who also worked with Ledger on 2005's The Brothers Grimm - was doing his best to rework the uncompleted film.
Now a new report claims that Heath (and Terry) may be getting a little help from a group of friends. According to Ain't It Cool News, Jude Law, Colin Farrell and Johnny Depp will all be helping to fill the gaps in The Imaginarium of Doctor Parnassus.
Parnassus revolves around a theater troupe and their magical mirror. Audiences members are magically taken through the mirror to have their imaginations explored.
Click to continue reading Will Depp, Farrell and Law Fill in for Ledger?
Read More

|
Ain't It Cool News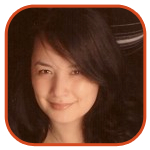 Posted by Veronica Santiago Categories: Music, Commercials,
As frequently as I use my Tivo, there always seems to be a ad or two that somehow manages to get past me. And much to husband's dismay, I'll can easily find myself singing the commercial tune all day long. These are the ones that have been driving me (and probably millions of others) delightfully batty over the past few weeks: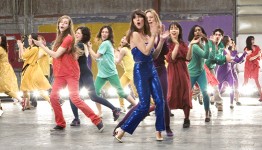 Commercial: iPod Nano commercial
Description: You catch glimpses of a video on different colored iPods.
Song lyrics: One Two Three Four/ Tell me that you love me more/ Sleepless long nights/ That is what my youth was for/ Old teenage hopes are alive at your door/ Left you with nothing but they want some more/ Oh, you're changing your heart/ Oh, You know who you are
Song name: '1234'
Performer: Feist
Commercial: JCPenney commercial ("Magic"😉
Description: Strange, magical things surround women wearing JCPenney clothing.
Song lyrics: Life inside the music box aint easy/ The malots hit the gears are always turning/ and everyone inside the mechanism/ is yearning to get out.
Song name: 'Music Box'
Performer: Regina Spektor
Commercial: Journey Diamond Jewelry commercial ("Sleeping Beauty"😉
Description: Man gives his wife a diamond necklace while she's sleeping.
Song lyrics: How can I tell you that I love you, I love you/ I long to tell you that I'm always thinking of you/ But I can't think of right words to say.
Song name: 'How Can I Tell You'
Performer: Cat Stevens was the song's original performer, but the 30-second cover for the commercial was done by Chan Marshall (who also performs under the name Cat Power). Unfortunately, her version is not currently available for purchase…she only recorded a snippet of the full song.
Commercial: Old Navy commercial ("Sweaters"😉
Description: Woman getting through her day with different sweaters.
Song lyrics: If you are chilly, here take my sweater/ Cuz I love the way you call me baby/ And you take me the way I am.
Song name: 'The Way I Am'
Performer: Ingrid Michaelson

Posted by Chris Pereira Categories: Action, Activision, Adventure, CAPCOM, Driving, Eidos, Electronic Arts, Fighting, First Person Shooters, Microsoft, Namco, Puzzle, Role Playing Games, SEGA, Simulation, Sports, Survival Horror, Third Person Shooters, THQ, Ubisoft, Xbox, Xbox 360, Xbox Live,
It's about time – finally, Xbox 360 owners who weren't fortunate enough to play The Elder Scrolls III: Morrowind on Xbox or PC can now do so on Xbox 360. The update brings the total number of back compat Xbox games to over 300. And all games are upscaled, so those who have been waiting to play NBA Live 2002 in 720p or 1080i can now do so.
Updated:
Crash Bandicoot 5: Wrath of Cortex
Jet Set Radio Future
Rogue Ops
Sega GT 2002
Check out the new games after the break.
Click to continue reading Morrowind Headlines New List Of Backwards Compatible Xbox Games On Xbox 360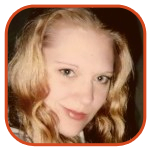 Posted by K.C. Morgan Categories: Warner Bros, Action, Adaptation, Family, Box Office, New Releases, Theatrical Reviews,
Harry Potter and the Order of the Phoenix, the movie based on book five of the Harry series, opened yesterday in a mid-week event that had everyone scrambling to get to theatres. But, is the movie worth all the hype and hoopla?
The first scene featuring Daniel Radcliffe (Harry Potter himself) showed a rather buff young man who could…sort of…pass for fifteen. Maybe. Fans were immediately thrown into danger and treated to some stunning CGI, though anyone unfamiliar with the series by this point will be instantly and immediately lost. If you don't already know the story, The Order of the Phoenix is not the place to get started.
Click to continue reading Review: Harry Potter and the Order of the Phoenix
© Gear Live Inc. – User-posted content, unless source is quoted, is licensed under a Creative Commons Public Domain License. Gear Live graphics, logos, designs, page headers, button icons, videos, articles, blogs, forums, scripts and other service names are the trademarks of Gear Live Inc.