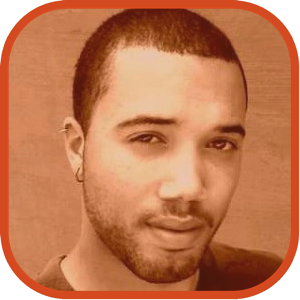 Posted by John Kilhefner Categories: Corporate News, Software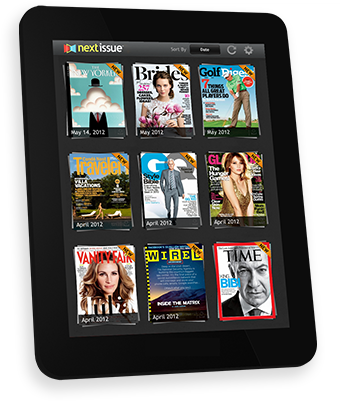 Next Issue, the digital magazine services that's often described as "the Netflix of digital magazines," announced it will add eight new titles to it's tablet app. This brings the total library to 80 magazines, with impressive big hitters like New York Magazine, Food & Wine, and Men's Fitness.
Despite the additional magazine titles, pricing remains at $10 a month for 73 monthly and bi-weekly magazines, and $15 a month for access to the entire library, which adds in the weekly publications. If you use an Android tablet, the new titles aren't yet available on your platform, but should be the near future.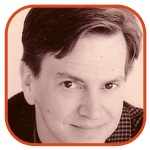 Posted by Tom Mason Categories: Editorials, Independent
USA Today reports on a new literary magazine that's straight out of Brooklyn.
It's Cousin Corinne's Reminder. Now why should you care?
Because it's got a full color comics section packed with contributions from Tim Hamilton, Joan Reilly, Michele Fiffe, Dean Haspiel and Jen Ferguson. My pal Tim calls Cousin Corinne's Reminder a "cool new lit mag," and who am I to argue as the second issue hits the stands.
According to the editors, "Cousin Corinne's Reminder is bi-annual journal published by BookCourt, which features writing, comix, photography, and art."
If you're in the Brooklyn area on Wednesday, January 26 from 7-10pm, drop in at Bookcourt (163 Court St.) for the official launch party for the second issue.
There will be an opening performance by George Emilio Sanchez. Readings by Priscilla Becker, Todd Colby, Stanley Crouch, Catherine Lacey, and Adam Wilson.
Click to continue reading Cousin Corinne's Reminder #2: Dean Haspiel & Tim Hamilton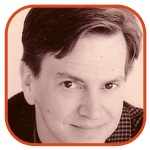 Posted by Tom Mason Categories: Editorials
Punch, the venerable British humor magazine known for its many cartoons and contributions from a who's who of British humor, including my favorite P.G. Wodehouse, is up for sale and can be yours.

Punch began in 1841 and made it all the way to 1992 before it was suspended. (Charles Dickens was once an editor there.) The magazine got a new owner in 1996 and finally went out for good in 2002.

In college I spent many hours in the library reading bound volumes of the magazine from the 1950s-1980s and thought it was time well-spent.

Of course, it's not the actual magazine that's up for sale, and you don't get access to the original publication's archives.

Nope, you get none of that for your loot. But there's a clever fellow out there who goes around re-trademarking brand names that have expired, and one of those trademarks was for Punch.
Click to continue reading British Comics: Punch For Sale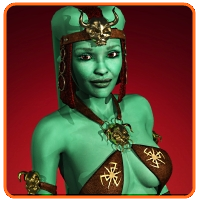 Posted by Patrick Lambert Categories: Editorials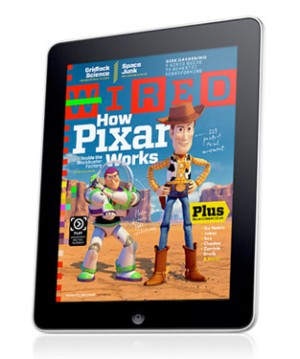 Fred Wilson, a known venture capitalist, put up a post this week arguing that magazine and newspaper apps are not a viable strategy for content publishers. It's no secret that the print industry has been in decline, with print companies shutting down. As information moves to the web, some of the core principles they could rely on before, exclusivity and scarcity, are no longer available to them as anyone can easily blog about everything in this link economy. The arrival of the iPad made many magazines and newspapers jump on board, because with apps, there's an illusion that these core principles exist again.
Whereas it soon became clear that most people were not willing to pay to have access to a web site, they thought that it would be easier to get these same people to pay to download an app which has basically the same content, with some 'pretty' layer on top of it. With recent figures showing that sales of those types of apps have been declining recently however, Wilson argues that this is only temporary. Instead, he sees the mobile space heading more towards the web model, where information want to be free, and with billions of devices accessing mostly free content.
Read More

| AVC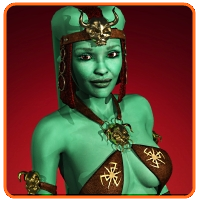 Posted by Patrick Lambert Categories: News, iPad Apps, $2.99, Free Apps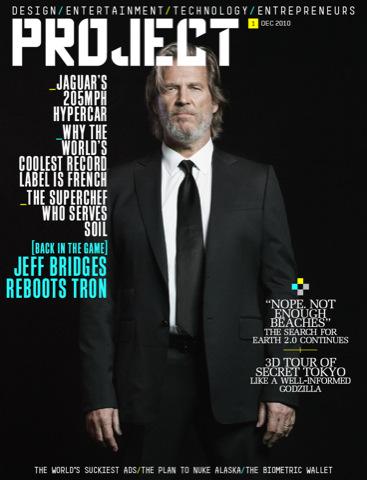 Richard Branson and Virgin have released Project, which is now available in the App Store for iPad devices running the latest version of iOS. Managing to beat News Corp and their upcoming periodical The Daily, Virgin promotes their magazine as "a revolutionary multimedia magazine built specially for your iPad – packed with international culture, entertainment, design, business and travel." While the app itself is free, each magazine will cost you $2.99, and comes out once a month.
The magazine itself looks similar to other magazines available for the iPad, with multiple navigation options that take advantage of the device, although it includes more multimedia components. Each section starts with a video presentation, there's interactive images, sounds, and other little extras. Note that the magazine also has ads in it. Techcrunch made a video overview for it which shows it off pretty well. The app does come with a preview by itself, so check it out in the App Store.
Read More

| Project Magazine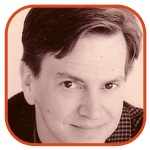 Posted by Tom Mason Categories: Editorials, Viz Media
Interning is a great way to pick up some business skills while you're in school and get some college credit. Interning at a publishing company is a great way to figure out if you have any interest in getting involved in the business that helps you clutter up your bookshelves with books and your iPads with downloads.
Acclaimed manga publisher and anime company Viz Media, in San Francisco, is taking applications for their 2011 Spring Intern program and there's no time like the present to get those applications in.

Viz has part-time internships available in a variety of departments including: Animation Production; Consumer Marketing; Consumer Products & Approvals; Design Intern; Editorial; Information Technology; Magazines; Publishing Licensing; Sales & Retail Development; and Web Production.
But those positions won't last for long, so brush up the resume with all your Starbucks and McDonald's experience and get it over there.

Good luck, internship seekers!

[Artwork: Naruto, from Viz Media]
Read More

| Viz Media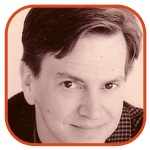 Posted by Tom Mason Categories: Editorials
The vast Disney Empire makes more than just movies and TV shows. They also have a huge presence in book publishing.
Their publishing arm in White Plains, NY, just a train ride away from Manhattan, is looking for a full-time publicist. And how is this comic book related in any way?
A couple of worthwhile reasons. One, "Disney Publishing Worldwide develops original, award-winning content (both Disney and non-Disney branded), including Disney books, magazines and comic books." And, two, as publicist you'll help with "publicity strategies and plans, along with execution of media relations plans and author tours and appearances."
Click to continue reading Comic Book Jobs: Who's Hiring? Disney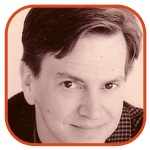 Posted by Tom Mason Categories: Editorials, Reviews, Independent
Numerous replaces reported it and then the founding editor confirmed it. The British comics magazine, Comics International, has ceased to be. I've read a lot of comic book magazines over the years, from The Comics Buyer's Guide and The Comics Journal to Wizard and Hero Illustrated. My favorite of all of them was Comics International, which was founded by Dez Skinn and under his guidance ran for 200 issues.
Dez was no stranger to comics before CI – he worked on the magazines Doctor Who Weekly and House of Hammer and founded his own company, Quality Communications. From there he launched the acclaimed Warrior magazine which featured the revival of Marvelman/Miracleman as well as the original V For Vendetta. He started CI back in 1990.
Click to continue reading Comics International: R.I.P.
Read More

| Dez Skinn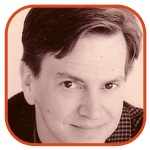 Posted by Tom Mason Categories: Editorials, DC Comics
What, me hurry? Here's how quickly things can turn around. Last year, DC Comics reduced the frequency of MAD Magazine, the perennial humor magazine for snarky kids of all ages, from monthly to quarterly. They cited all the usual reasons.
Most bloggers jumped to the idea that DC had done little to actually brand MAD beyond a couple of spin-off magazines. There was no movie (except for a long-forgotten Animal House wannabe called Up The Academy which licensed only the MAD name, and that was 30 years ago), no animated series, no TV show (except for MADtv, which just licensed the name), and little to no merchandise. Oh, and only the most perfunctory of websites.
Jump ahead a year. There's a change of management at DC. MAD's frequency is pushed forward so that it's now going to be bi-monthly.
Click to continue reading MAD Magazine And Cartoon Network
Read More

| A.V. Club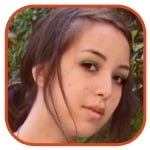 Posted by Robin Paulson Categories: DC Comics, Independent
Even though he has a musical history, it's quite easy to forget with all of the memorable novels and comic books Alan Moore has written. Well, now we've got a video to help us not forget!
At a launch party for his latest fanzine, Dodgem Logic, Moore jumped on stage with a band featured on the CD accompanying the magazine, the Retro Spankees. Moore was quick with his literary style in the intro to one of the songs: "This next number, it's about caring… about people. It's about caring about people so that you want to… protect them. It's about caring about people so that you want to protect them by unleashing a storm of malefic evil presences from the pit of Hell against anybody who is distressing you. This is to everybody—it's called 'Jonny Fortunate.'"
Check out another performance after the break!
Click to continue reading VIDEO: Alan Moore Rocks Out With Retro Spankees
Read More

| Bleeding Cool

© Gear Live Inc. – User-posted content, unless source is quoted, is licensed under a Creative Commons Public Domain License. Gear Live graphics, logos, designs, page headers, button icons, videos, articles, blogs, forums, scripts and other service names are the trademarks of Gear Live Inc.