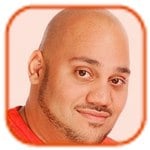 Posted by Andru Edwards Categories: Apple, HDTV, Movies, Portable Audio / Video, Software,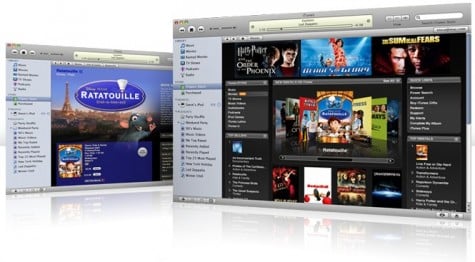 Apple has finally made iTunes movie rentals official, as Steve Jobs made the announcement in his MacWorld 2008 keynote address. The studios taking part in the festivities include Disney, MGM, Touchstone, Miramax, Lions Gate, Warner Brothers, Fox, Paramount, Universal, and Sony. Rentals will be available starting today alongside an iTunes 7.6 update, and you can expect 1,000 movies to be available be the end of February. Rentals will cost $2.99 USD for a standard movie, $3.99 for new releases. If you want the HD version, it will cost you $1.00 more. You have 30 days to begin watching the movie, and once you've started, you get 24 hours to watch it as many times as you like. Rented movies can be transferred to a video-capable iPod or iPhone, and can also be viewed on Apple TV.
Read More

| iTunes Movies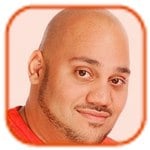 Posted by Andru Edwards Categories: Apple, PC / Laptop, Wireless / WiFi,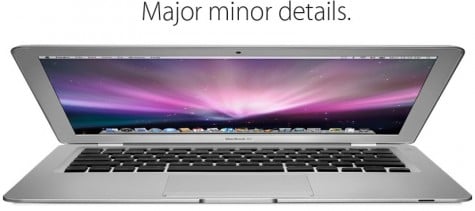 During this morning's MacWorld keynote, Steve Jobs announced the new MacBook Air notebook. We've all been expecting some sort of Apple sub-notebook, and this one looks amazing. Apple it touting this as the "world's thinnest notebook". The MacBook Air is 0.16-inches to 0.76-inches. The thickest part of the Air is thinner than the thinnest part of a Sony TZ series notebook. That is impressive. The device features an 80 GB 1.8-inch hard drive, with a 64 GB SSD drive as an option. It ships standard with 2 GB of RAM and a 1.6 GHz Intel Core 2 Duo chip, with the option to switch to 1.8 GHz. Other features include a 45-watt MagSafe, 1 USB 2.0 port, a Micro-DVI port, and audio out. There is no Ethernet port (otherwise they couldn't have gotten it this thin) so you will have to rely on the built-in 802.11n WiFI and Bluetooth 2.1+EDR. The MacBook Air also leaves out the optical drive, but you can purchase an external SuperDrive accessory for $99 USD. It also ships with software that allows it to "borrow" the optical drive of another Mac or PC. Expect 5 hours of battery life out of this one - or more if you opt for the SSD drive. The MacBook Air will hit retail in about two weeks, and will cost $1799. Pre-orders start today.
Read More

| MacBook Air Product Page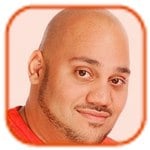 Posted by Andru Edwards Categories: Apple, Cell Phones, Handhelds, Software,
This morning, Steve Jobs demoed the iPhone 1.1.3 firmware, which looked strangely similar to the one we showed you guys a few weeks back that many were calling fake. Well as it turns out, the leak was real, but we did miss a few things, such as chapter options and language compatibility in iPod mode. The 1.1.3 firmware also features lyrics support for music. Rounding out the features are all the things we showed you in our iPhone 1.1.3 video - Web clips (web bookmarks on home screen), Maps with location finder, Home Screen customization, and SMS multiple people.
By the way, if you are looking for an excellent program to create custom ringtones for your iPhone, check out iPhone RingToneMaker.
Read More

| iPhone 1.1.3 Video Walkthrough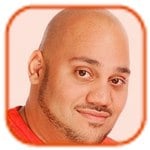 Posted by Andru Edwards Categories: Apple, Storage, Wireless / WiFi,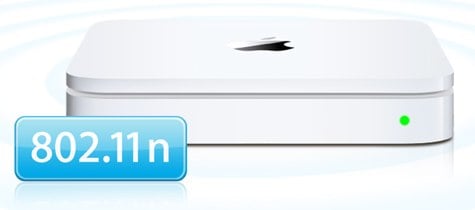 During this morning's MacWorld keynote, Apple announced a brand new router specifically meant for those of us running Leopard on Apple notebooks, called Time Capsule. Basically an Airport Extreme NAS, the Time Capsule router allows those running Leopard while connected over WiFi to run Time Machine. Currently, unless you use a back-end hack to enable WiFi backups, you have to plug and unplug your laptop to an external drive to run Time Machine backups. Time Capsule removes that requirement, thus making WiFi Time Machine backups simple. Of course, it comes at a price. A 500 GB Time Capsule retails for $299 USD, which a 1 TB version costs $499.
Read More

| Time Capsule Product Page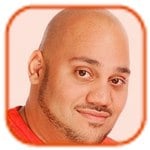 Posted by Andru Edwards Categories: Apple, Cell Phones, Features, Handhelds, Portable Audio / Video,
UPDATE: In case you thought this was fake, Steve Jobs just confirmed that our 1.1.3 coverage is real in his MacWorld 2008 keynote.
We've been getting hit with tons of iPhone 1.1.3 questions on our 1.1.3 forum thread. In case you missed it, check out our iPhone 1.1.3 video - if you have questions, check out our first batch of 1.1.3 answers. If you still have questions, read the rest of this post, as we answer even more of your questions. If we missed anything, let us know, okay? By the way, if you are looking for an excellent program to create custom ringtones for your iPhone, check out iPhone RingToneMaker.
I have 1.1.1. when i play a song on the ipod and start surfing using safari the music stops. i believe this is a bug. i tried this on a 1.1.2 iphone in the apple store and also experience the same behavior. can you please check if this is fixed in 1.1.3? (Asked here)
This isn't so much a bug in 1.1.2 as it is a protection. The music will stop playing if the web page you are visiting consumes too much memory. When you load a page in Safari, if it needs more memory, it will unload pages in other tabs. If that isn't enough, it talks to Springboard, which will start closing other applications, one of which is iPod.
That said, in our testing on 1.1.3, we were able to both listen to music and browse in Safari at the same time.

Do you have any idea how much of this is going to apply to the iPod touch? (Asked here)
I am sure the iPod touch will also gain the ability to move icons around. However, the touch doesn't have the SMS or Maps apps, which is where a lot of the new features are found.
Click to continue reading iPhone 1.1.3 Q&A: Batch Two

Posted by Sparky Categories: Apple, Cell Phones, Handhelds, Internet, Rumors, Wireless / WiFi,
AT&T's CEO Randall Stephenso let slip that a 3G iPhone is indeed on it's way sometime in early 2008. This is an obvious evolution for the platform and is no surprise, but hearing it 'right from the horses mouth' certainly is a nice reassurance. While the exact timing of the release is unknown, he did indicate it would likely be prior to May. Based on AT&T's HSDPA technology the 3G iPhone would feature the same blazing download and upload speeds as other 3G devices currently on the market. Apple has yet to comment on Stephenso's early-announcement.
Gear Live's prediction: the announcement of the 3G iPhone will come hand in hand with a more proper unveiling of the SDK at Macworld, likely with a bump to 16GB of storage to match the current generation iPod Touch. Gear Live's predicament: we can't wait.
Read More

| AT&T via iPhone Atlas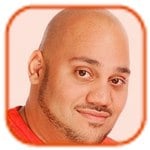 Posted by Andru Edwards Categories: Apple, Cell Phones, Handhelds, Music, PC / Laptop, Portable Audio / Video,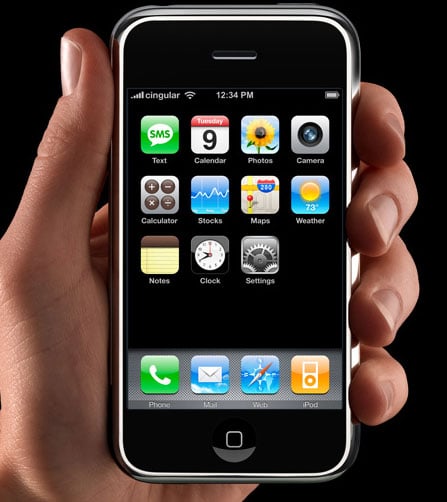 We have been waiting for this one for quite a while, and Apple delivered on the iPhone rumors that have been making the rounds for the better part of a year. The iPhone is more than just a phone though - this is the next generation iPod, a portable version of OS X, and a portable Internet navigator. Let's first look at the hardware features.
The new iPhone features a 3.5-inch widescreen tough-sensitive display. The screen is a 320x480 at 160 ppi - that is an absolutely amazing feat, as 160 ppi is going to be gorgeous. The phone itself is 11.6 mm thin, and features a 2.0 megapixel camera, quad-band GSM/EDGE, EiFi, and Bluetooth 2.0. Battery life will be 16 hours for audio, 5 hours for talk time, video, and web browsing. Even cooler still is the built-in proximity sensor, which recognizes when the phone is on your ear so that it turns off the screen to save power. The accelerometer senses when the phone is tilted into a portrait or landscape display, and changes what is seen on the screen as appropriate. Lastly, there are ambient light sensors as well.
On the software side of things, the iPhone runs a specialized version of OS X, with the promise of support for full desktop-class applications. The phone also has SMS session support, which looks to have an iChat-like interface. This allows you to follow an SMS conversation back and forth on one screen. The three way calling support on the phone looks to work easily and seamlessly - if you have two calls going at once, simply hit the conference button, and both calls are brought together. Safari is built in, touted as the first fully usable HTML browser on a phone, and it features on-the-fly zooming that reminded us of the Wii Opera Browser. Photo management is top notch, and the phone even support Dashboard widgets as well, allowing for a whole host of software application possibilities that haven't even been thought of yet.
Apple also announced support for Yahoo! IMAP email, which will be PUSH email similar to what you find on the BlackBerry. Google Maps is also integrated into the phone in a snazzy way, and that includes satellite map support.
The iPhone is going to be offered exclusively through Cingular in the US starting in June, and hits Europe in the fourth quarter of 2007, followed by Asia in 2008. The 4 GB model will be available for $499 with a two-year contract, while the 8 GB model will sell for $599 with two-year contract. Once it passes FCC approval, the phone will be available for purchase from both Cingular and Apple.
Apple has created a great interactive site that lets you see exactly how a bunch of the iPhone features work, which you can check out below.
Read More

| Apple iPhone Product Page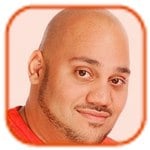 Posted by Andru Edwards Categories: Apple, PC / Laptop, Wireless / WiFi, USB,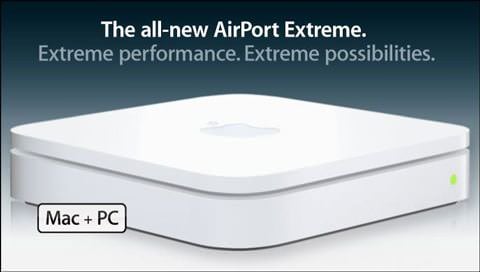 Apple has quietly upgraded their WiFi router line, releasing the AirPort Extreme. The main feature of the new model is that it features 802.11n wireless, which provides twice the range and five times the speed than 802.11g. The unit is 6.5-inches square, and 1.2-inches tall - but seems to leave a bit to be desired. For instance, there are only three ports for connecting other devices to the AirPort extreme, while most other routers have four. Also, the ports do not support Gigabit ethernet, which is another downer for a product using the term "extreme" in its name. On the plus side though, it does have a USB port for connecting a USB printer or external hard drive. The best part though? It also comes with an 802.11n Enabler, which unlocks the 802.11n capabilities of the newest iMac and MacBook Pro models, which shipped with WiFi cards capable of 802.11n speeds. We suspect you simply run the Enabler, and your Core 2 Duo iMacs and MacBook Pros will fly. The Airport Extreme Base Station ships in February for $179.99 USD.
Read More

| AirPort Extreme Product Page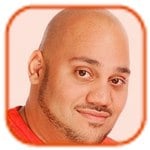 Posted by Andru Edwards Categories: Apple, Corporate News, HDTV, Home Entertainment, Movies, Music,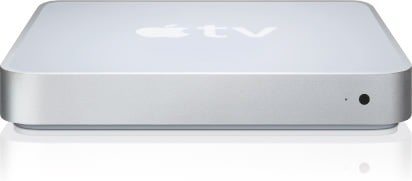 Steve Jobs has just announced that iTV has become Apple TV. For those keeping count feature-wise, this thing has USB 2.0, WiFi, HDMI, Component, digital audio, etc. It also has a built-in 40GB hard drive, allowing you to store content directly on the device. Steve made sure to note that the Apple TV is powered by an Intel chip, along with an 802.11 b/g/n wireless antenna. While we were hoping for 1080p support, we knew it was a long shot. However, we do get HDTV support at 720p. The Apple TV can sync with one of your computers, but can stream content from five others. The interface is very close to what you see in Front Row, but obviously upgraded. The Apple TV ships in February, and will retail for $299 USD - available for pre-order now.
Read More

| Apple TV Product Page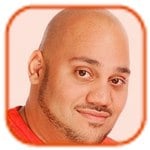 Posted by Andru Edwards Categories: Apple, Rumors,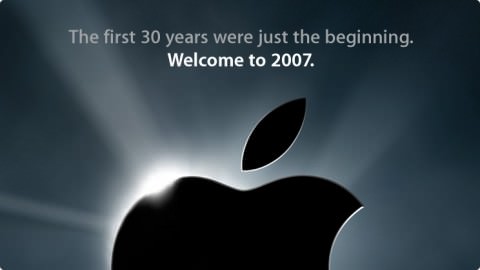 So, we have MacWorld starting in about a week, and we have Apple rumors flying all over the place. Of course, everyone is hoping there will be an Apple Phone (not iPhone). Others are hoping for a finalized version of the iTV product. Then there are some wishing for a refreshed line of Cinema Displays that have integrated iSight cameras and HDCP-compliant HDMI ports. Oh, and there is also that new Leopard operating system that is said to be pretty fancy. So, what does Apple go and do since they know that they have the attention of the masses? They put up an image like the one above on their homepage, declaring that everything they have done in the history of the company was just the beginning…it was all meant to lay the foundation for what is coming in 2007. Apple fanboys unite, this could be the best your of your lives.
Read More

| Apple iTunes Store

© Gear Live Inc. – User-posted content, unless source is quoted, is licensed under a Creative Commons Public Domain License. Gear Live graphics, logos, designs, page headers, button icons, videos, articles, blogs, forums, scripts and other service names are the trademarks of Gear Live Inc.