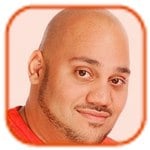 Posted by Andru Edwards Categories: Productivity, Apple, $0.99,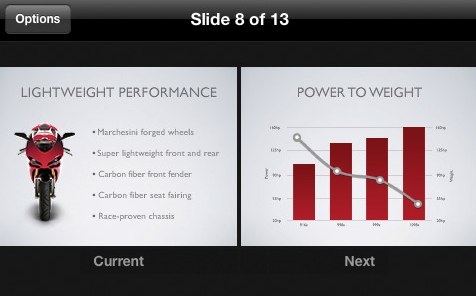 Apple just announced their latest contribution to the App Store this morning in their MaWorld 2009 keynote. Keynote Remote is the official method of controlling your Keynote presentations from your iPhone or iPod touch. In order to advance slides, you swipe across the screen. You are also able to see your presenter notes beneath your current slide, and you can preview your next slide by turning the device to landscape mode. You can pair your iPhone or iPod touch to any Mac with Keynote '09 installed. In fact, that is an important point to bring up - Keynote Remote only works with the newly announced Keynote '09, part of the iWork '09 productivity suite. You can download it now for $0.99.
Read More

| Keynote Remote (App Store)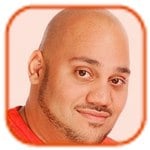 Posted by Andru Edwards Categories: Apple, Design, PC / Laptop,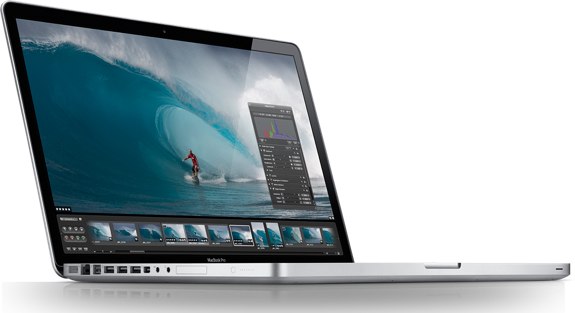 This morning during his MacWorld 2009 keynote, Phil Schiller announced the new 17" MacBook Pro. The notebook is the world's thinnest 17-inch notebook, at just 0.98 inches thin, and weighs in at 6.6 pounds. It's got the same LED backlit display with a 1920x1200 resolution, 700:1 contrast ratio, and 60% greater color gamut. It's got the glossy screen, but on this model there is a $50 anti-glare option that can get built-in behind the glass. As far as connections go, it's got 3 USB ports, FireWire 800, Mini DisplayPort, ExpressCard, gigabit ethernet, and digital audio in/out. The notebooks rock the Intel Core 2 Duo 2.93 GHz processor with 6MB L2 Cache, and support up to 8GB of memory. It's got the two integrated NVIDIA 9400M and 9600M graphics cards, and ships with a 320 GB hard drive, which can be upgraded to a 256 GB SSD. The big news here, though, is the battery life. Sine the battery is non-removeable, Apple was able to cram a bunch of cells into this thing, with the end result being 8 hours of battery life on a single charge using integrated graphics, or 7 hours using the discrete graphics chip.
The new 17" MacBook Pro comes in one configuration and sells for $2799, so no price increase over the last model. That gets you 4GB 1066 MHz DDR3 RAM, a 2.66 GHz Intel Core 2 Duo, and a 320 GB hard drive, and it ships in late January.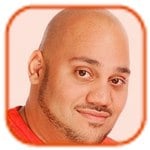 Posted by Andru Edwards Categories: Apple, Software,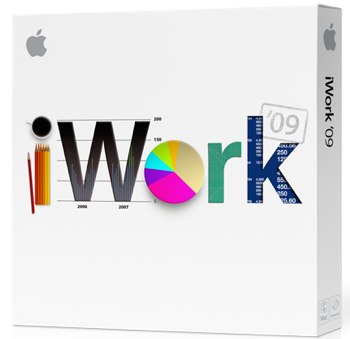 Aside from the new iLife '09 suite that was announced this morning, Apple is also showing off the new version of iWork, iWork '09. Here is a look at some of the highlights:
Keynote: New to Keynote, you can now identify objects within slides, and Keynote will take care of moving them around between slides. There is a Magic Move feature, which will do everything automatically, including resizing and rotating an object. There are new animations as well, featuring fly-ins on charts and graphs, rotating and grow on bars, zooming in on charts, etc. New deck themes have also been added.
As a side note, there is also a new Keynote remote control app available in the App Store that will allow you to use your iPhone or iPod touch to control your Keynote presentations. It will cost $0.99.
Pages: Pages '09 gets a few new features. First up is a fullscreen view that makes everything else on your screen disappear. Basically, you get the document you are typing on, and everything else fades to black, to help you focus. There are also new dynamic outlines, which let you outline what you are going to write before you actually start writing, and you can switch back and forth to reorganize your thoughts. Pages also gets a new mail merge feature, which works with Numbers, connecting to tables, and it also works with MathTpye and EndNote. Oh, and you get 40 new themes.
Numbers: Numbers 09 picks up easy formula writing, advanced chart options (like mixed chart types, error bars, trend lines) and new table categories. If you have a Pages document that is linked to data from a Numbers document, if you update it in Numbers, it is automatically updated in Pages. Nice. Lastly, Numbers also gets theme templates, which is rare for a spreadsheet application.
iWork '09 ships today, and sells for $79, or $99 for a family pack that is good on up to five Macs. If you purchase it with a new Mac, it costs just $49.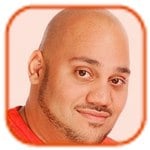 Posted by Andru Edwards Categories: Apple, Google, PC / Laptop, Software,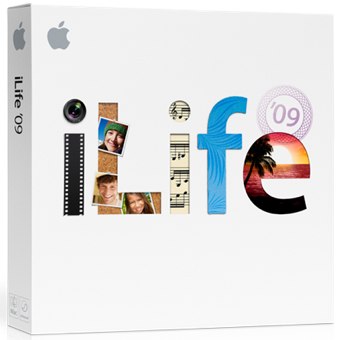 During his first (and only) MacWorld keynote speech, Phil Schiller announced the latest update to the iLife suite of software, iLife '09. Let's take each app, one by one, and look at the changes and additions:
iPhoto '09: New to iPhoto is Faces. Faces uses facial recognition to organize and tag photos of people. iPhoto will find a face in a photo, and you tell it who it is. It will then find other photos that it thinks are of the same person. Easy way to grab snapshots that feature the same person. Another new organization feature is called Places. This uses the geotagging feature available on a lot of modern cameraa, and puts pins on a map showing the different places that the images were taken. If you have photos that aren't geotagged, you simply tell iPhoto where the image (or event images) was taken, and it fills in the rest. The map feature is based on Google Maps, so you can zoom in on a location, look at satellite or street view, etc.
Apple has also added in built-in support for Facebook and Flickr to iPhoto - that means no more fumbling around with clunky plugins to get your pictures out of iPhoto and onto those services. A very welcome addition. Facebook users can add the names of people in their images, and iPhoto will retain that info as well (presumedly for the Faces feature.)
iPhoto also gets new slideshow themes. You choose a theme and photos, and iPhoto puts it all together. It uses the Faces to find the faces in images so that those are centered and zoomed. You can save slideshows to iTunes, and they can be synced to an iPhone or iPod touch. Something new for the Books too, you can now automatically get maps included, with pins that show your location. Great for making travel books.
iMovie '09: Apple has admitted that, since it was new, iMovie '08 didn't have all the features that older customer wanted. This year, they aim to change that. iMovie '09 gets a new Precision Editor, Advanced drag & drop (that give you context-sensitive menus,) dynamic themes, and even animated travel maps. So, again, you can use your location data to insert 2D and 3D maps of those locations into your movies.
GarageBand '09: GarageBand '09 is being updated with a new feature called "Learn to Play," which brings up an instructor which plays video lessons. If that's not enough to get you excited, there are even Artist Lessons. You get people like John Fogerty, Colbie Caillat, Sting, Sarah McLachlan, Norah Jones, and Patrick Stump, who will teach you how to play instruments like the guitar or piano.
iLife '09 also includes updated versions of iWeb and iDVD, and ships free on new Macs. You can purchase an upgrade for $79, or buy a family pack (good on up to five Macs) for $99, and it will be available in "late January."
For those wondering, Apple has also released a new version of iWork - iWork '09.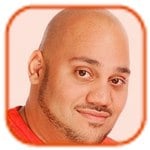 Posted by Andru Edwards Categories: Entertainment, New Apps,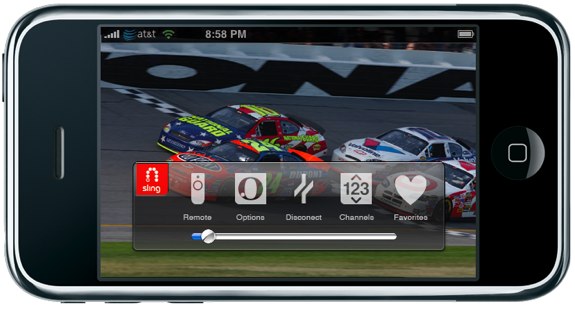 SlingPlayer Mobile for iPhone is set to make its debut this week during MacWorld 2009. If you own a Slingbox and an iPhone, then you've been waiting for this moment for quite some time. Sling Media will be showing off the current build of their SlingPlayer Mobile iPhone app, which they plan on submitting to Apple for App Store approval by the end of the first quarter of the year. This is gonna be one to watch. We'll try to get more screenshots, or even video of the app, from Sling in the meantime.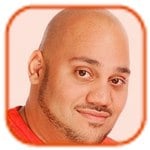 Posted by Andru Edwards Categories: Apple, Broadband, Cell Phones, Rumors, Wireless / WiFi,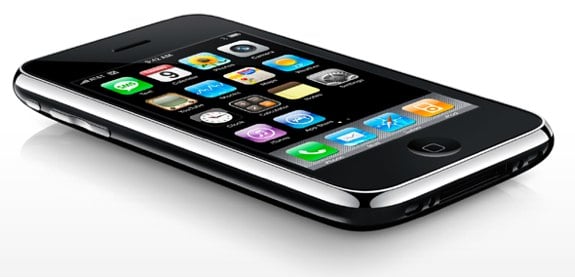 It seems that the days of silly iPhone tethering workarounds may be coming to an end (for those who are willing to pay for it.) Rumor has it that AT&T might finally launch an iPhone tethering plan, which would allow owners of the iPhone 3G to use the phone as an Internet access point. Now, we know that MacWorld 2009 kicks off tomorrow, but that doesn't necessarily mean that the tethering plan will be announced there, but as our friends at Ars bring up, the functionality would likely require an iPhone OS update, and that in and of itself might be newsworthy enough to be mentioned tomorrow morning, if all of this comes to fruition.
The costs may outweigh the benefits, depending on your travel schedule and how much you'd plan on using the tethering option, as we are expecting the cost to be at or around $30 per month. A little spendy, we think, unless you plan on using it frequently - but then the issue of the iPhone battery comes in to play. Sure, you can plug it in to a USB port, but unless your notebook is plugged in to a power source, then you are using up extra notebook battery life. Or, you could just use a Mophie Juice Pack.
The fact that there was never an official tethering plan for the iPhone has always been odd to us, since other AT&T smart phones have those plans ready from the get go. Let's hope this rumor rings true.
Read More

| TUAW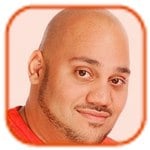 Posted by Andru Edwards Categories: Apple, Corporate News, Rumors,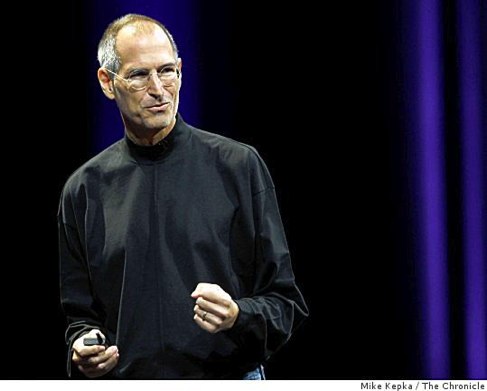 Steve Jobs has addressed his health, in detail, for the first time in a public venue this morning with a letter published by Apple. Since it was recognized that Steve had seemed to be losing a bunch of weight throughout 2008, many thought that either his cancer had come back, or that some other very serious affliction had caught up with him. Adding fuel to the fire was the news that Steve Jobs wouldn't be delivering the MacWorld 2009 keynote address, with Phil Schiller filling in instead. Many figured it meant Steve was preparing for an exit from his position as Apple CEO. In order to quell everyone's fears, Steve posted a note saying that he has been suffering from a hormone imbalance that had been "robbing" his body of the proteins it needs to remain healthy, and has recently begun treatment and is on the road to recovery. He also says that Phil is giving the MacWorld keynote so that he can spend the holiday season with his family, which is the first time in a decade that he is able to enjoy that pleasure.
We've posted the note, in its entirety, after the break. Give it a read - hopefully now we can finally put this Steve Jobs health issue to bed.
Click to continue reading Steve Jobs says he has hormone imbalance, isn't dying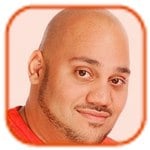 Posted by Andru Edwards Categories: Apple, Corporate News,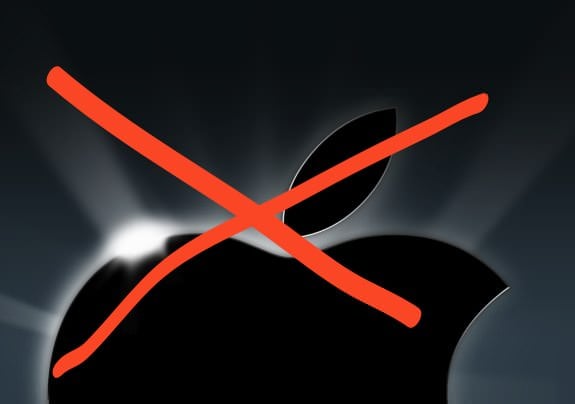 Well, how's this for a shocker? After all the issues we've been hearing about as it pertains to MacWorld 2009, the final nail in the coffin has been delivered by Apple themselves - there will be no Steve Jobs keynote to kick off the show, and this will be the last MacWorld that Apple will participate in. Did you get that? Apple is pulling out of MacWorld! As for the keynote, Phil Schiller, Apple Senior VP of Worldwide Product Marketing, will be taking the stage.
We don't like it any more than you do. Phil's awkward stage presence is nothing compared to the stuff of legends that Steve pulls off time and time again. Let's just hope that this means more Apple Town Hall style events throughout the year, since they won't be participating in the MacWorld event. Oh, and fingers crossed that Phil will announce new Mac Pros, Mac minis, and Cinema Displays. Thanks.
Click to continue reading MacWorld 2009 to be Apple's last, No Steve Jobs Keynote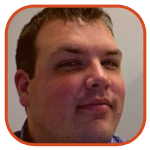 Posted by Aaron Zollo Categories: Apple, PC / Laptop, Rumors,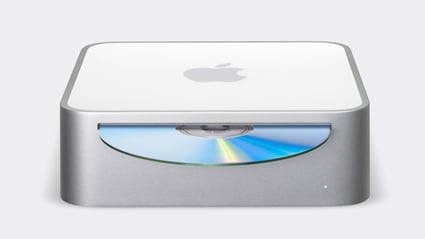 The Mac mini has had a good run, but it sounds like Apple has decided to give the mini the ax. The smallest and cheapest Mac is no longer shipping or available for order, according to a couple large retailers in Europe say Gizmodo. Apple has a large financial call taking place today in which the mini is expected to get cut from the Mac lineup. Lets hope this is in preparation for an upcoming Mac mini (Mac nano?) at January's MacWorld Expo as many suspected the mini to get a makeover, not a going away present.
The Mac Mini is still available on the Apple store, so you may want to get it now if you were thinking it over.
Read More

| Gizmodo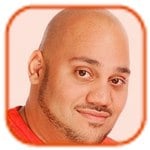 Posted by Andru Edwards Categories: Apple, Movies, Music, Software,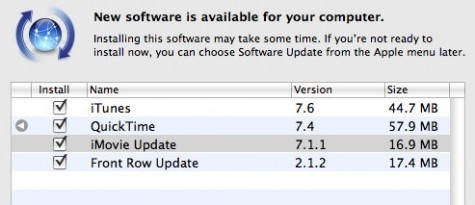 With the announcement of iTunes movie rentals, you knew that you had to expect a new version of iTunes right? Well, it looks like Apple has just pushed out updates for iTunes, QuickTime, iMovie, and Front Row. FIre up Software Update now to get the goodness, and let us know if anything starts acting funny, okay?
© Gear Live Inc. – User-posted content, unless source is quoted, is licensed under a Creative Commons Public Domain License. Gear Live graphics, logos, designs, page headers, button icons, videos, articles, blogs, forums, scripts and other service names are the trademarks of Gear Live Inc.