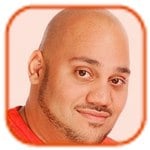 Posted by Andru Edwards Categories: Apple, Design, PC / Laptop,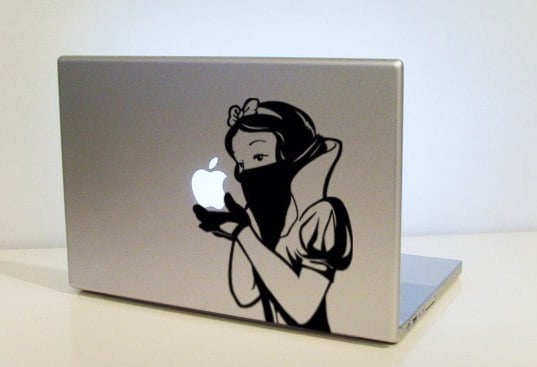 When I first saw the Snow's Revenge MacBook Pro image that you see above, I thought it was a clever and unique etching. When I realized that it was simply just a $15 vinyl applique, I bought on immediately. I mean, seriously, how cool is it to see a seemingly dark-sidish Snow White holding on to a glowing Apple? Just saying.
Oh, and speaking of Ms. White, be sure to peep our Snow White and the Seven Dwarfs Blu-ray review over in our movie section, FilmCrunch.
Read More

| Etsy via 9 to 5 Mac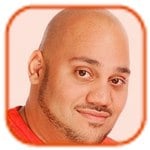 Posted by Andru Edwards Categories: Apple, Design, PC / Laptop,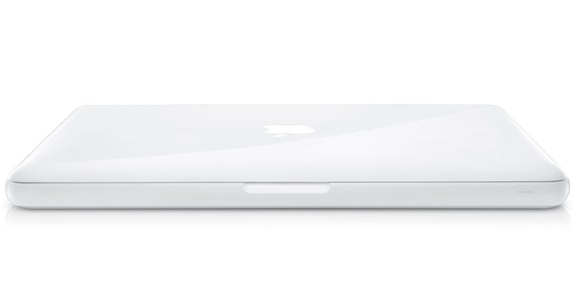 Apple's got more goodness for us today, with their new unibody MacBook. You know, their 13-inch white notebook that seems to have been neglected for the better part of a year? There is much more to this than just a move to the unibody enclosure. The MacBook still starts at $999, and now ships with a 13-inch LED-backlit display, glass multitouch trackpad, and a built-in non-removeable 7 hour battery. On the inside it's got a 2.26GHz Core 2 Duo processor, 2GB RAM, NVIDIA 9400M GPU, and a 250GB hard drive. The underside is changed as well, now sporting a non-slip rubberized surface. The new MacBook is available now.
Read More

| MacBook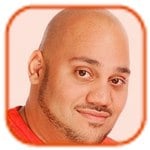 Posted by Andru Edwards Categories: Accessories, Apple, PC / Laptop, Rumors,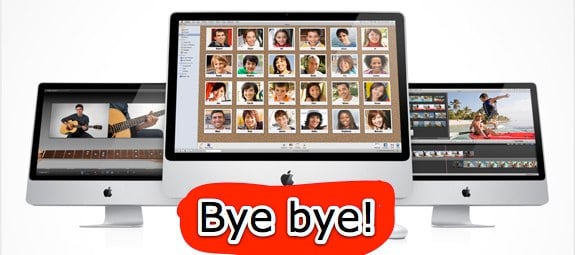 Well, between the Barnes & Noble Nook and this piece of news, tomorrow is shaping up to be pretty exciting. Our boy John Gruber is making it known that it's his belief that Apple is going to be releasing a bunch of new hardware tomorrow. What's on the a-frienda? Well, for starters, a much needed update to the plastic white MacBook line. You know, the one that get left all to its lonesome when the aluminum MacBooks went Pro? The Mac mini should also see a spec bump, including one version that runs OS X Server. Definitely interesting, I'd love to see how they position that one.
More interesting, though, are the claims of an "impressive" iMac redesign. We've been hearing so many rumors on where the iMac is going to go that we'll have to wait and see what comes out of Cupertino tomorrow. At the very least, they'll be thinner - but we're not holding our breath for Blu-ray support.
Even more interesting are the mention of two currently unreleased products. The first being the Magic Mouse, a replacement for the Apple Mighty Mouse that would sport a multitouch surface. We can definitely see that happening, and being included with the new iMac line. The Mighty Mouse needs to be replaced, and a multitouch mouse would play nicely with Snow Leopard. There is also mention of a multitouch trackpad add-on for desktop Macs, like the iMac, Mac mini, and Mac Pro. It certainly sounds intriguing, and would give desktop Macs the full functionality set that are found on the notebooks.
Of course, we will have all the details for you tomorrow when things start popping off!
Read More

| Daring Fireball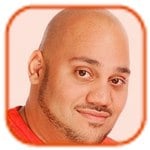 Posted by Andru Edwards Categories: Apple, Handhelds, PC / Laptop, Rumors,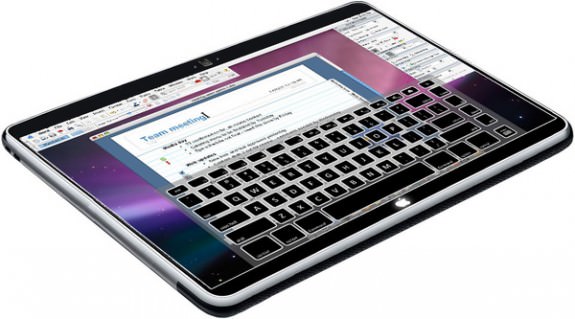 Seems that today is a big rumor day, as on top of the Amazon-Netflix acquisition, we also hear rumblings of an $800 Apple tablet netbook that will finally be released this October. Don't get me wrong, we all knew that Apple would have a touchscreen tablet coming soon enough, just look at all the optimizations in Snow Leopard and you'll soon realize that the OS is definitely a lot more finger-friendly than any other on the market. The China Times is saying, however, that this Apple tablet is almost hear, and that it should drop sometime in October. Hey - what better time for Apple to release a long-awaited, hotly-anticipated product than right before the holiday shopping season kicks off?
Click to continue reading Apple set to launch $800 tablet netbook this October?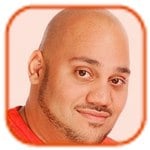 Posted by Andru Edwards Categories: Accessories, Apple, Hot Deals,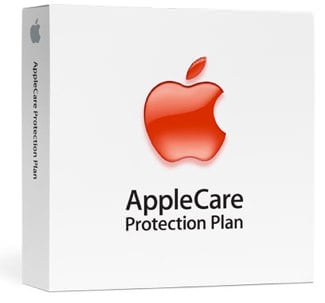 Apple has been on a tear lately, releasing product after product in recent months. The newly designed MacBook Pros, the iPhone 3GS, the redesigned Mac mini, etc. We know a lot of you have been picking up this new Apple hardware, and we thought it would be prudent of us to recommend you get AppleCare for the devices you've bought. Here's the trick though—don't buy AppleCare from Apple. If you buy it from Amazon, you can get up to 30% off of the price that Apple will charge you for the same 3-year warranty. Even better, when you go to resell your Apple hardware, if you have an AppleCare Protection Plan attached to it, you get a higher resale value. We've compiled a list of the different AppleCare Protection Plans available for the entire line of Apple hardware, check it out, and seriously, consider an AppleCare Protection Plan:
UPDATE: We've posted the newest AppleCare Protection Plan links here - the following links are for previous gen devices: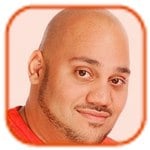 Posted by Andru Edwards Categories: Apple, Features, Laptop, PC, Videocasts,
At the WWDC 2009 keynote, Apple revealed the new 13-inch MacBook Pro, bringing the aluminum MacBook into the Pro family, and also bringing back FireWire. We were able to get our hands on one of the new MacBook Pro 13-inch models, which also now include an SD card slot, and we've got a look at the product here for you in this episode of Unboxing Live!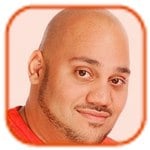 Posted by Andru Edwards Categories: Apple, Cell Phones, Features, Handhelds, PC / Laptop, Software,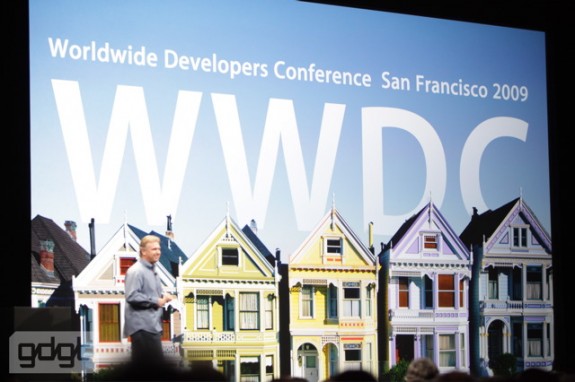 WWDC 2009 is about to get kicked off, with Phil Schiller kicking it off with the Apple keynote. We are hanging out at our local Apple store, and will be bringing you all the notable updates as things progress!
Things get kicked off with a new Mac vs. PC commercial, where PC tries to discourage Mac from innovating at this year's WWDC.
At WWDC this year there are over 5200 attendees from 52 countries.
We are starting with Mac news. Apple says they don't want to stop leading with way with Macbook designs.
Phil announces a brand new 15" MacBook Pro, with the Lithium Polymer battery that the 17" model sports. 7 hours of battery life 2 hours more than before. That is 40% longer.
The new MacBook Pro has "the best display we've ever shipped on a notebook."
The 15" MacBook Pro picks up an SD Card slot, and drops ExpressCard.
The price drops by $300. $1699 introductory price.
At the introductory price, you get a 2.53GHz processor, 4GB RAM, 250GB hard drive, and the SD card slot.
The 13-inch MacBooks also get the same SD card treatment, non-removable battery, and FIREWIRE IS BACK. The unibody MacBooks are now officially MacBook Pros.
13-inch MacBook Pro starts at $1199 with 2GB RAM, 160GB hard drive, SD card slot, 2.26 GHz processor.
MacBook Air updated as well. $1499 for the base model, $1799 with 256GB SSD. $700 cheaper than before.
Click to continue reading WWDC 2009 Keynote Live Updates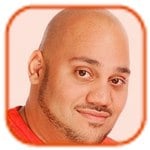 Posted by Andru Edwards Categories: Apple, PC / Laptop,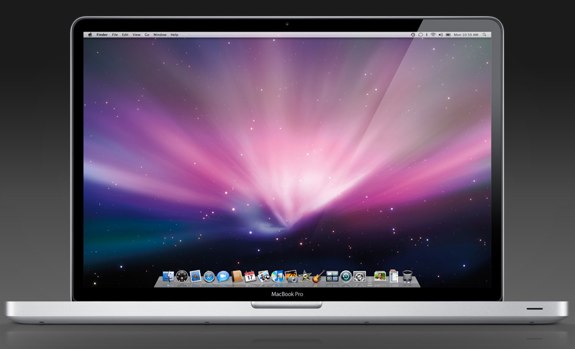 A lot is going on this morning over in Apple land, and with all the new hardware released, we almost missed the fact that the 15-inch unibody MacBook Pro line has received a spec bump. Nothing too fancy, but now if you want to get a processor faster than the 2.4GHz default, you get a 2.66GHz chip, as opposed to the 2.53GHz chip offerred previously. If you really wanna pimp this thing out, there is even a 2.93GHz option now. Be careful with that one though. Male or female, if you want to have children, keep it off your lap, because that's gotta hurt.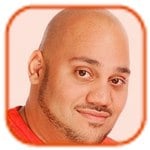 Posted by Andru Edwards Categories: Apple, Hot Deals, PC / Laptop,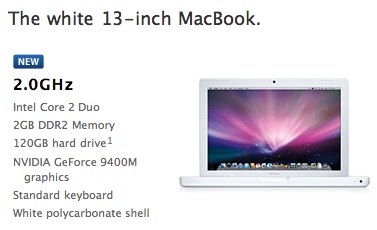 We always enjoy being pleasantly surprised by Apple, and it appears that today they've quietly updated their low-end Macbook so that it's more in line with what you'd get from the aluminum unibody version. It still runs for $999, which is a great price for a brand new Apple portable, but now you get the newer 2.0 GHz Core 2 Duo processor with 1066 MHz front side bus, 2 GB DDR2 RAM, Bluetooth 2.1, and the integrated NVIDIA GeForce 9400M chipset that is all the rage. Now, granted, the RAM is slower than what you'd find in the more expensive unibody Macbook, and you also don't get those wonderful aluminum bragging rights, but you do get a FireWire port—and when it's all said and done, isn't that what it's all about?
If you missed our unibody Macbook and Macbook Pro comparison video, you can check it out after the break.
Click to continue reading Apple updates $999 white MacBook to match unibody version, almost
Read More

| Macbook product page via engadget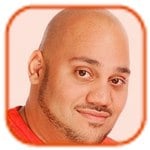 Posted by Andru Edwards Categories: Full Episodes, Gizmatic, Apple, Features, PC / Laptop, Podcasts, Videocasts, Videos,
Last month, Apple released their long-awaited and redesigned MacBook Pro notebook, which spurred a bunch of excitement for all gadget lovers out there. The new unibody enclosure is sleek, and Apple even went out of their way to make it easy to upgrade the critical components that live inside the notebook yourself. Behind one door lies the hard drive and battery, both user-replaceable. Remove a few more screws, and you have direct access to your RAM.
Of course, these things are better explained in video than they are in text, which is why we're here. In this episode of Bleeding Edge TV, we give you a full tutorial on what you need to do to upgrade the RAM in your new MacBook or MacBook Pro. If you are wondering why you'd want to do this, well, just compare the cost of what Apple charges you for 4GB of RAM versus the cost of buying the RAM yourself from a place like Newegg. You'll save yourself a couple hundred bucks if you have a few minutes to spare.
Check out the tutorial, and let us know how it goes for you if you end up giving it a try.
© Gear Live Inc. – User-posted content, unless source is quoted, is licensed under a Creative Commons Public Domain License. Gear Live graphics, logos, designs, page headers, button icons, videos, articles, blogs, forums, scripts and other service names are the trademarks of Gear Live Inc.