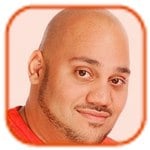 Posted by Andru Edwards Categories: Announcements, Apple, PC / Laptop, Software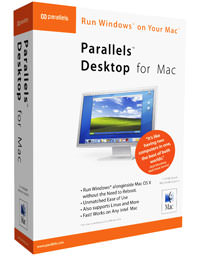 It's been a while since we have given away something to you guys, the readers that keep us in business. We have seen a lot of excitement around the Parallels 3.0 feature walkthrough video that we posted the other day. A few people emailed in saying that $79.99 was a bit too rich for their blood for Parallels, although we feel that it is a tremendous value, even at that price. Others have balked at paying $50 to upgrade their software from 2.0. We say forget all that, and instead, just participate in our contest where you can get a new copy of Parallels 3.0 for free. Here are the details:
Our Parallels video walkthrough was published on our video show, The Bleeding Edge. We have made the Parallels episode available for your viewing after the jump. You can find the show in iTunes in both high resolution format (suitable for Apple TV) and a smaller iPod format. Go ahead and check out either link, which will take you right to the iTunes pages for the respective format, and if you would be so kind, go ahead and subscribe.
Now, on to entering. All you need to do to enter is write up a short review of the show on the iTunes page. Once you do that, let us know, and you are in. If you leave a review for both the Apple TV and iPod versions, you get two entries into the giveaway. We will run the contest through Sunday, and then randomly choose a winner based on the number of entries we receive. You must live in the USA or Canada to be eligible for the prize.
Good luck to everyone - we look forward to reading the reviews.
Click to continue reading Gear Live Giveaway: Parallels Desktop 3.0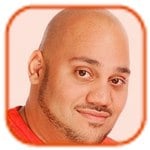 Posted by Andru Edwards Categories: Apple, Features, PC / Laptop, Video Games

Steve Jobs is set to deliver another of his hypnotizing keynote speeches this morning from the 2007 Worldwide Developers Conference. We are here to bring you live notes, thoughts and commentary on all Steve has to say about the future of Apple and it's products. Let's jump in, as things are getting started:
After another "I'm a PC, I'm a Mac" skit, Steve takes the stage and begins to give us a few WWDC 2007 numbers. There are over 5,000 attendees at the event this year, which makes it the biggest ever. There are over 950,000 Apple Developer Connection members.
We have just realized that the Apple Store has just gone down. New products for us today?
Steve talks about the transition to Intel, and how seamless and fantastic it all has been. Intel CEO Paul Otellini hits the stage to accept a shiny award disc from Steve, and says a few words which can all be summed up by saying that Intel has enjoyed working with Apple. Steve says he is proud of the Macs they are shipping with Intel chips inside them.
Click to continue reading Live Notes from Steve Jobs WWDC 2007 Keynote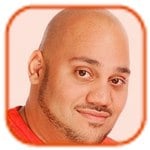 Posted by Andru Edwards Categories: Apple, Features, Microsoft, PC / Laptop, Podcasts, Software, Videocasts, Videos
Read More

| The Bleeding Edge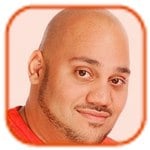 Posted by Andru Edwards Categories: Full Episodes, Gizmatic, Apple, Features, Microsoft, PC / Laptop, Software, Videocasts
We went out to Parallels headquarters right outside Seattle to talk to Ben Rudolph, and to get a first-hand look at Parallels 3.0. Ben walks us through all of the new features of the latest release of the vastly popular OS X virtualization software, including 3D GPU support, SmartSelect, and Snapshots. If you have been waiting for something truly excellent to enhance your computing experience, this may very well be it.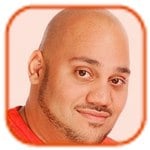 Posted by Andru Edwards Categories: Apple, Hot Deals, Software
The other day we gave you a first-hand look at some of the new features in Parallels 3.0. The guys over at Parallels just dropped us an email to let us know that the new version has just been released. You can now head on over to the Parallels website to buy version 3.0, which features Snapshots, SmartSelect, and 3D GPU graphic support. We will be heading over to Parallels HQ in an hour or so to get a first-hand look at all of the cool new features, and should have that video available for you here later this evening. Until then, check out our Parallels 3.0 gallery in case you missed it.
Read More

| Parallels Blog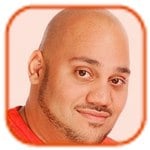 Posted by Andru Edwards Categories: Apple, Features, Software
We know that all of our Mac fans out there have been waiting for the new version of Parallels to be released - you know, Parallels 3.0, which introduces 3D support? Yeah, that one. While that is the big feature that many of us have been waiting for, there are over 50 other additions and improvements waiting for you in the new version of Parallels. Things like Snapshots, which aim to make your virtual machines bulletproof, and SmartSelect, which allows you to tell Parallels which application - in which operating system - to open any sort of file type. This is all powerful stuff. We put together a photo gallery of some of the more exciting Parallels 3.0 features for you to take a look at - go check them out, and let us know what you think. We have been playing with it, and it is well worth the money. You can pick up a copy of Parallels here.
Read More

| Parallels 3.0 Feature Gallery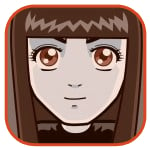 Posted by Sheila Franklin Categories: Cell Phones, Corporate News, Internet, Misc. Tech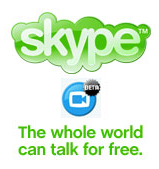 Skype has just come out with a 2.6 beta for Mac OS X for "experienced users only." The service features automatic updates, DTMF tones for auto-answering services, and an improved audio quality. You can also call any Prime premium service provider and pay with Skype Credit.
SkypeIn is another new aid you can use if your buds who do not have the service want to call you on a regular number. Still available at the bargain price of $00.00, you can download Skype for your Mac, PC, or Linux system.
Read More

| Skype OS X via Zatz Not Funny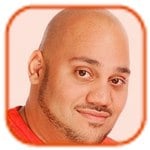 Posted by Andru Edwards Categories: Apple, Corporate News, PC / Laptop, Software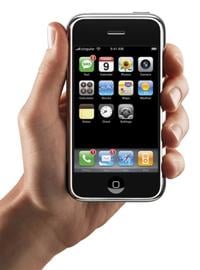 For those who were waiting with baited breath for the launch of Mac OS X Leopard at the Worldwide Developer's Conference in June, you are going to have to wait a bit longer. Apple just dropped a bombshell, claiming that, despite their promise that they would ship Leopard this spring, we won't be seeing it on Apple Store shelves until October 2007. The reason for the delay? One word: iPhone. From Apple:
iPhone contains the most sophisticated software ever shipped on a mobile device, and finishing it on time has not come without a price—we had to borrow some key software engineering and QA resources from our Mac OS® X team, and as a result we will not be able to release Leopard at our Worldwide Developers Conference in early June as planned. While Leopard's features will be complete by then, we cannot deliver the quality release that we and our customers expect from us. We now plan to show our developers a near final version of Leopard at the conference, give them a beta copy to take home so they can do their final testing, and ship Leopard in October. We think it will be well worth the wait. Life often presents tradeoffs, and in this case we're sure we've made the right ones.
Whoa. Think about that for a moment. Apple claims that the software on the iPhone, which is supposedly a stripped down and optimized OS X, is so sophisticated that they had to move resources from the Mac OS X team to the iPhone team to get iPhone out the door in June. Developers who attend WWDC will instead walk away with a beta version of Leopard.
If that isn't enough proof that Apple sees the iPhone as their main focus right now, we don't know what else they could do to convince you of that fact. Still, we guess that, on the positive side, the fact that Apple is delaying the OS as opposed to releasing an under-performing version of it's next-gen OS only to patch it up in a few months, is a good thing.
Read More

| Apple Hot News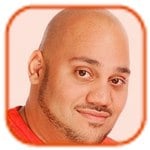 Posted by Andru Edwards Categories: Apple, PC / Laptop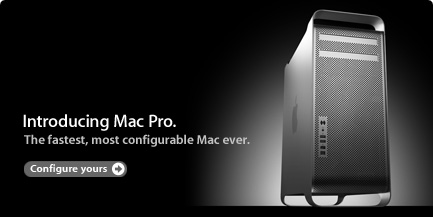 A few days ago, Apple announced that the Mac Pro would now become available with dual Quad-Core Intel Xeon Clovertown processors, each running at 3.0 GHz. We have received reports from readers who ordered the octo-core Macs that they have received shipping notifications. So why aren't we more excited? Well, the price difference between the 3.0 GHz quad-core Mac Pro and the 3.0 GHz 8-core Mac Pro is $700. However, move that $700 elsewhere, say, to extra RAM, and you walk away with a quad-core Mac with 4-6GB of RAM. To us, that is just a much better deal all around - you know, what with there being a severe lack of programs that can take advantage of four cores, let alone eight.
Read More

| Apple Mac Pro Product Page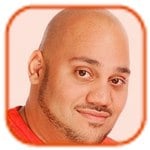 Posted by Andru Edwards Categories: Apple, Features, Google, Software
Google just launched the beta version of Google Desktop for Mac, and we have spent a bit of time getting aquatinted with the new Spotlight competitor. We have put together a full Google Desktop for Mac gallery walkthrough if you just want the visuals, but for those who want our full impressions, read on.
Installing Google Desktop for Mac took a bit more than the standard drag-and-drop affair that most Mac programs boast. Obviously, this is because Google Desktop does a lot of it's work in the background, under the hood. The good thing, though, is that while you wait, you are able to set various preferences for how Google Desktop will operate on your machine.
Click to continue reading Google Desktop for Mac Impressions
© Gear Live Inc. – User-posted content, unless source is quoted, is licensed under a Creative Commons Public Domain License. Gear Live graphics, logos, designs, page headers, button icons, videos, articles, blogs, forums, scripts and other service names are the trademarks of Gear Live Inc.