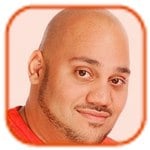 Posted by Andru Edwards Categories: Apple, Hot Deals, PC / Laptop, Peripherals, Software

Looks like our friends over at MacMall have got themselves a killer pre-Black Friday sale going on right now, where you can get pretty much every Mac at a discount, as well as a free copy of Parallels Desktop 5.0 (the best Windows virtualization tool for the Mac) and a free HP All-in-One printer. Not bad, right? Here are a few examples of what you can find:
That's just a sampling, and remember, those all come with a free copy of Parallels 5.0 and that HP All-in-One printer - we aren't sure you'll find a better deal anywhere else this holiday season, even on the official Black Friday 2009. Seriously, a MacBook Air for 25% off?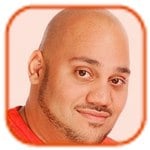 Posted by Andru Edwards Categories: Apple, PC / Laptop, Software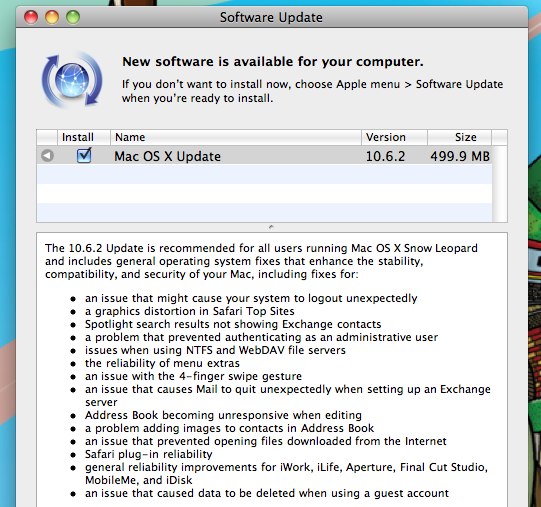 Apple just released the second big update to Snow Leopard with Mac OS X 10.6.2. You can fire up Software Update right now to grab the good, which on my system looks to be about 500 MB in size. Here is a look at some of the fixes
an issue that might cause your system to logout unexpectedly
a graphics distortion in Safari Top Sites
Spotlight search results not showing Exchange contacts
a problem that prevented authenticating as an administrative user
issues when using NTFS and WebDAV file servers
the reliability of menu extras
an issue with the 4-finger swipe gesture
an issue that causes Mail to quit unexpectedly when setting up an Exchange server
Address Book becoming unresponsive when editing
a problem adding images to contacts in Address Book
an issue that prevented opening files downloaded from the Internet
Safari plug-in reliability
general reliability improvements for iWork, iLife, Aperture, Final Cut Studio, MobileMe, and iDisk
an issue that caused data to be deleted when using a guest account
There's a lot there, and that's without mention of the rumored killing of Intel Atom support in 10.6.2 as well. If you are running OS X on a Hackintosh, you may want to wait and see how this plays out. As for the rest of you, get to downloading!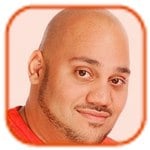 Posted by Andru Edwards Categories: Full Episodes, Gizmatic, Apple, Features, HDTV, Home Entertainment, Movies, Music, Podcasts, Software, Videocasts, Videos
Yesterday, Apple released Apple TV 3.0, the first "major" release for the device in about two years. The company has often referred to the Apple TV as a hobby, as opposed to a real business. That said, there are a few nice additions that can be found in the Apple TV 3.0 update, so we give you a full walkthrough of the device, giving you a sampling of some of the new hotness.
Some of the standout features are the obviously redesigned home screen. Instead of the centered grid, you get a full screen menu that makes it easier to navigate right to the content that you want. I mean, it's nice, but it seems to be the biggest visual upgrade to the device, which we think is in need of a hardware refresh. You also score Genius DJ playlist abilities, nice for parties and such, but I rock a Sonos system, so it doesn't really appeal to me personally. Same goes for Internet radio, but it is there as a feature, and it's nice. The one we like is the addition of iTunes Extras and iTunes LP content. We are fans of the iTunes LP, so being able to see it on an HDTV, which is where we think it shines, is also "nice."
If you are picking up on a trend, you win. This whole 3.0 business is, in a word, "nice." It isn't anything more than that. It brings the Apple TV in line with other Apple products, allowing it to do things that other devices can do, and it gets a UI refresh, and the Helvetica font. All well and good, but let's hope that next time around we get some decent new hardware. In any event, hit the play button for the full tour.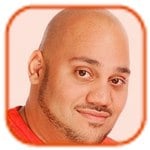 Posted by Andru Edwards Categories: Apple, PC / Laptop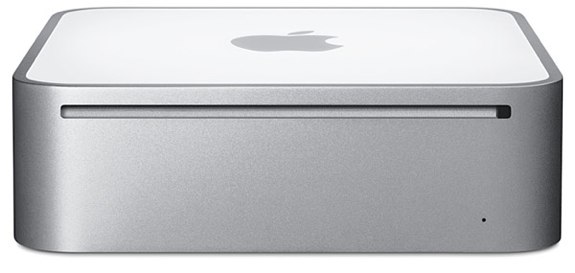 Apple has updated the Mac mini today, giving the two configurations that were previously available a nice bump in the specs department, and also adding a third to the mix, that being a Mac mini server. Starting with the $599 Mac mini, it now sports a 2.26GHz Core 2 Duo processor (previously it was 2GHz,) 2GB RAM (previously 1GB,) and a 160GB HDD (up from 120GB). Next step up from there is the $799 Mac mini, which has a 2.53GHz Core 2 Duo, 4GB RAM, and 320GB HDD.
As for the new server version, it sits in the same enclosure as the other Mac minis, but has no optical drive. Instead, they throw in a second hard drive. So for $999, you get a Mac mini that includes two 500GB drives, includes Snow Leopard Server, 2.53GHz Core 2 Duo processor, 4GB RAM, and GeForce 9400M GPU. Definitely a good idea for a small business where an Xserve might be overkill, or even an advanced home network solution. The new Mac mini is available now.
Read More

| Mac mini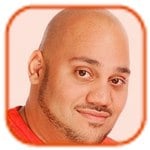 Posted by Andru Edwards Categories: Apple, Design, PC / Laptop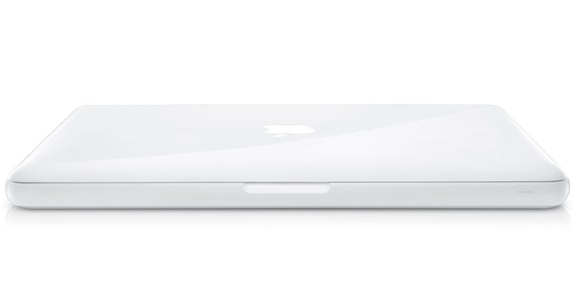 Apple's got more goodness for us today, with their new unibody MacBook. You know, their 13-inch white notebook that seems to have been neglected for the better part of a year? There is much more to this than just a move to the unibody enclosure. The MacBook still starts at $999, and now ships with a 13-inch LED-backlit display, glass multitouch trackpad, and a built-in non-removeable 7 hour battery. On the inside it's got a 2.26GHz Core 2 Duo processor, 2GB RAM, NVIDIA 9400M GPU, and a 250GB hard drive. The underside is changed as well, now sporting a non-slip rubberized surface. The new MacBook is available now.
Read More

| MacBook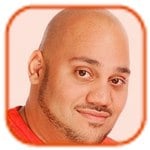 Posted by Andru Edwards Categories: Accessories, Apple, Home Entertainment, PC / Laptop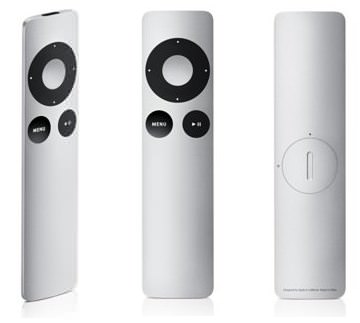 Apple has just released an updated Apple Remote, the first time the remote has been redesigned since its initial release. As you can see, the remote gains an iPod-like click wheel, and the play/pause button is now on its own. The remote supports iPod and iPhone when docked in the iPod Universal Dock, and also supports any Mac that has a built-in IR receiver. Apple says nothing about the Apple TV, but since it has an IR, this should naturally work there as well. You can order one now for $19, and it'll ship in 2-4 weeks.
Read More

| Apple Remote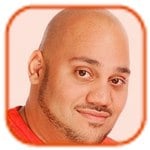 Posted by Andru Edwards Categories: PC / Laptop, Software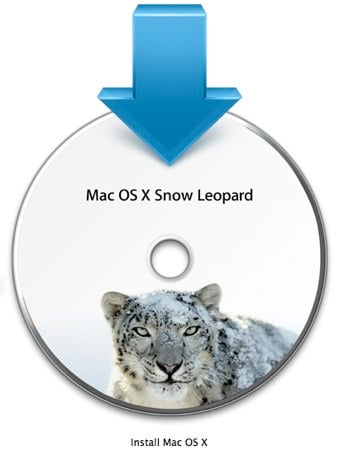 All you Snow Leopard users, take heed: if you have the Guest account enabled, you'll wanna remove it until Apple fixes the latest bug that's been found, if you don't want to lose your data. In a nutshell, what's happening is that if you attempt to log into the Guest account, and the system hangs, it could lead to mass deletion of all user files on the primary account. That means everything. So you reboot to clear out the frozen system, log in to the main account, and files have vanished. Yeah, that's pretty bad, and worse, Apple has yet to acknowledge it and issue any sort of statement to users on how to avoid this until they release a patch.
To be safe, we recommend simply disabling the Guest account on all your Macs that happen to be running Snow Leopard until a fix is released. Seriously, better safe than sorry.
Read More

| Neowin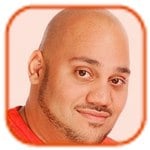 Posted by Andru Edwards Categories: Internet, Microsoft, Music, Software
One of the main gripes we've had with Microsoft as it pertains to the Zune platform is that they have stubbornly decided to keep it to a PC-only experience, leaving those of us who live in OS X out in the cold. Well, starting today, that changes. Kind of.
You see, the Zune Marketplace is now a part of Zune.net. Aside from having the largest audio and video podcast streaming directory, Zune now allows you to log in and listen to music from the Marketplace in any browser that supports Silverlight 3. Technically, Microsoft says that this experience is officially supported in Internet Explorer and Firefox, but we will have to give it a shot in Safari. Anyhow, the caveat here is that you can log in as a Zune Pass subscriber and stream music. This doesn't solve the problem that those on a Mac have where they can't sync their Zune hardware or download music. Still, though, it's a step in the right direction, and a nice bonus for Zune Pass subscribers to be able to access and stream music, including Smart DJ playlists, on the fly. This basically turns any computer running IE or Firefox into a terminal for you to log in and crank those Zune tunes, and we like it.
For those wondering, any activities you do with Zune.net stream will also be reflected in your Zune account and Zune Card. How cool is that?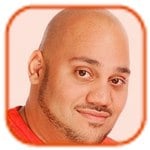 Posted by Andru Edwards Categories: Full Episodes, Gizmatic, Apple, Features, PC / Laptop, Podcasts, Software, Videocasts, Videos
A few days ago, we hit you with our Snow Leopard Review, and interspersed some videos into it. We admit, 2000 words may have been a bit much, and a bunch of you wrote in asking for one video review. Well, we've stitched together some of the Snow Leopard videos we've done, and put them all in one for a Snow Leopard video review. Mind you, this isn't a full review of the entire operating system. Instead, we take a look at four or five new things that you, as a user, will see as new, different, or enhanced. In this video we look at the Finder, Expose, Dock Expose, Stacks, and a comparison between Quicktime X and Quicktime 7.
We hope you enjoy it, but if you just want our quick opinion - go ahead and pick up Snow Leopard. It's worth it. In fact, you can pick up Snow Leopard at a discount on Amazon, saving yourself even more cash off the already inexpensive price: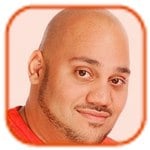 Posted by Andru Edwards Categories: Apple, PC / Laptop, Software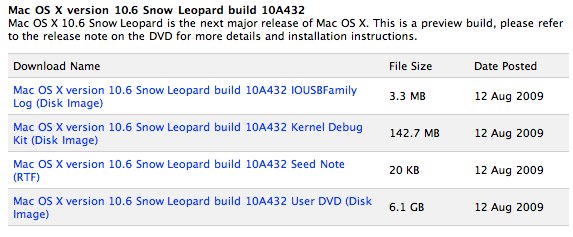 Progress on Apple's Snow Leopard is nearing completion, as the next version of Mac OS X is set for release sometime next month. To that effect, it is widely believed that today's Developer Preview seed, build 10A432, is the 10.6 Golden Master. One big change from the last few Snow Leopard releases is that this build needs to be installed fresh from a bootable partition or DVD, no more of that Software Update stuff. The download is 6.1GB in size, and if that isn't telling about the progress of Snow Leopard, we don't know what is.
It's almost here - can you feel it?
© Gear Live Inc. – User-posted content, unless source is quoted, is licensed under a Creative Commons Public Domain License. Gear Live graphics, logos, designs, page headers, button icons, videos, articles, blogs, forums, scripts and other service names are the trademarks of Gear Live Inc.