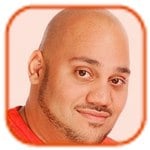 Posted by Andru Edwards Categories: Apple, Cameras, Cell Phones, Handhelds, Rumors,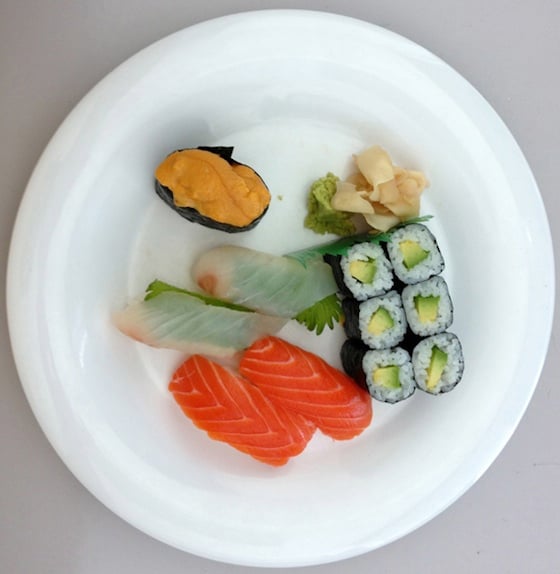 The picture of delicious-looking sushi that you see above may have been taken with an iPhone 5. PocketNow is reporting that the EXIF data from the image indicates that it was taken with an iPhone 4, however, prior to cropping, the image weighed in at almost 8 megapixels--much higher than the iPhone 4 limit of 5 megapixels. The iPhone 5 has been long-rumored to sport an 8 megapixel image.
This (very attractive) photo claims to have been taken by an iPhone 4, but the rest of its EXIF data tells a different story: although the image has been cropped to 2235x2291 (5.12 megapixels), the original picture was a much larger 3264x2448 -- or just shy of eight megapixels. What's more, the lens was recorded as a 4.3mm f/2.4, which is closer to that of a point-and-shoot than the iPhone 4's actual 3.85mm f/2.8.
The image has since been removed from Flickr, and it's been confirmed that it awas posted by an Apple iOS software engineer.

MacRumors is reporting that Apple is in late stage testing of a new ultra-thin 15-inch Macbook. It's unsure if this'll be a MacBook Air or MacBook Pro, but if the release of the new Mac mini is any indication, we wouldn't be surprised to see the MacBook Pro line do away with the optical drive. It makes sense that Apple would take design cues from the MacBook Air and bring them over to the Pro line, and adding SSD into the more powerful MacBook Pro would make that thing fly. Apple did just refresh the MacBook Pro back in February, so we wouldn't expect to see these new notebooks until 4th quarter of this year.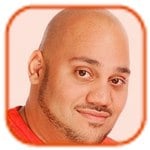 Posted by Andru Edwards Categories: Apple, Cell Phones, Handhelds, Rumors,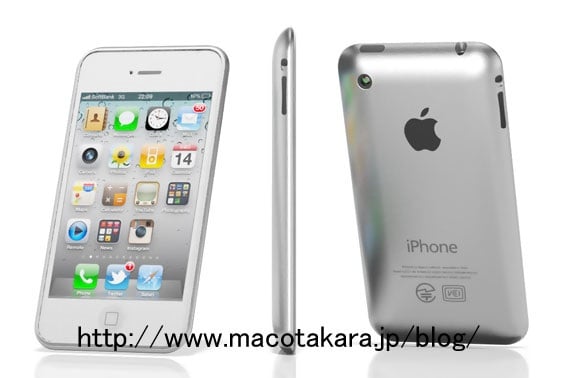 Now that Apple has announced the iPad 2, you can count on months of rumors leading up to a probable summer release of a fifth-generation iPhone. The most recent tidbits suggest that the next version of the device will replace the glass back with an aluminum that is similar to the original iPhone.
Macotakara translated a story that first appeared in Taiwan's Economic Daily News which said complaints of scratching and difficulty painting the glass back prompted Apple to make this change. Additionally, the report said that the weight of the glass added to Apple's rethinking of the back design.
Apple will also abandon the external steel frame that works as the iPhone 4's antenna, according to the report. The external antenna led to a wealth of bad press for Apple when it was revealed that holding the phone in way that covers the anetnna, dubbed the "death grip," could interfere with wireless signals.
Click to continue reading iPhone 5 to pick up metal back, new antenna?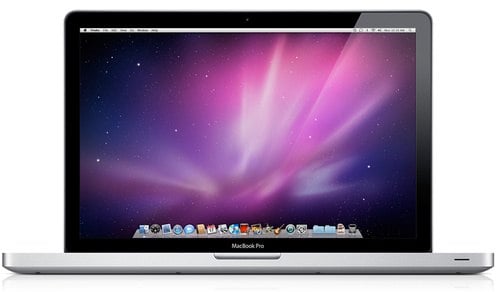 Our pals over at BGR are reporting that sources have told them that the new Sandy Bridge MacBook Pro models, which should be available sometime in the next two weeks, will be sporting a the following new features:
Even larger surface area for the glass trackpad
A 8 or 16GB SSD specifically dedicated to running OS X
They'll be about a half-pound lighter on average than the current models
The bit about the SSD dedicated to the operating system is the most suspect of the bunch, but that would certainly be one way to speed things up. I use an SSD in my Mac Pro that dedicated to running OS X and holding my applications folder, with separate hard drives for data storage. These rumors are added to the one that says that Light Peak may make its debut on the new MacBook Pro as well.
Read More

| BGR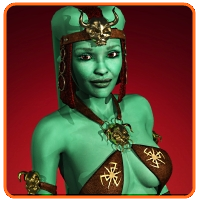 Posted by Patrick Lambert Categories: Apple, Handhelds, Rumors,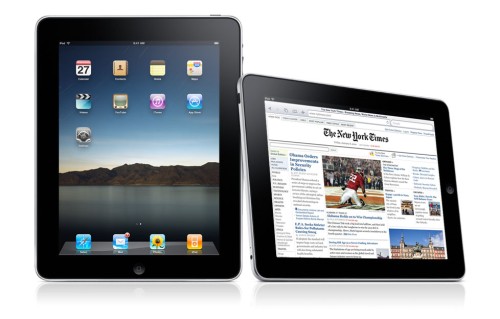 The iPad 2 rumors have been going ever since the current iPad hit stores. If you've been looking for something solid though, the Wall Street Journal is now reporting that the next iPad is currently in production. They say the new iPad will be thinner and lighter than the first model, and will support Facetime with a camera on the front of the device. Those hoping for a Retina display will be disappointed though, as WSJ is reporting that the resolution of the display won't be changed. It will also have more memory and a more powerful graphics processor, according to insider sources.
Click to continue reading Apple iPad 2 now in production
Read More

| WSJ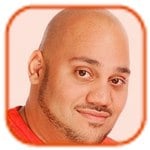 Posted by Andru Edwards Categories: Apple, Handhelds, Rumors,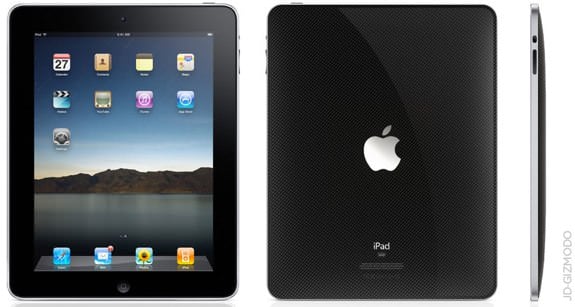 Our friends at iLounge got a few new tidbits relating to the iPad 2, which are interesting to say the least, but should be taken with a grain of salt. First, Apple has been toying with the idea of using carbon fiber for the casing of the next iPad. Carbon fiber is strong, but also very lightweight, and this would be a move to make the iPad much lighter than the original (which was a complaint from many.) Second, Apple is considering throwing NFC technology into the iPad 2. We think this one is pretty much a lock, as it will allow Apple to tap into a huge revenue stream. Last, Apple is reportedly still tossing around the idea of a 7-inch version of the iPad. Steve Jobs recently trashed this idea, saying that all the 7-inch tablets out there were pretty much dead on arrival because they were too small. We don't buy that, because, well, look at the iPod touch. It's pretty much a 3.5-inch tablet. Still, we aren't gonna hold out hope for a 7-inch iPad to roll around this April.
Read More

| iLounge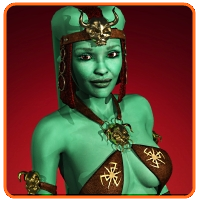 Posted by Patrick Lambert Categories: Apple, Cell Phones, Handhelds, Rumors,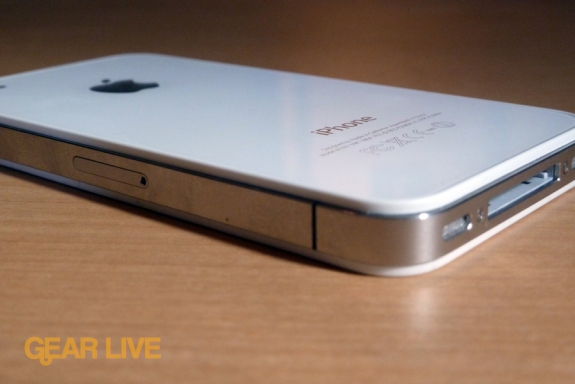 Apple has gotten creative with SIM cards in the past. They've done it before with the iPad, which uses a MicroSIM to connect to a 3G cellular network, and then the iPhone 4 followed suit. While they didn't exactly invent the technology, it's the first time that this gets used in a mass market device. Now, this morning, sources inside of some European carriers say that Apple is ready to pull a similar stunt. Apple and SIM maker Gemalto are reportedly about to implement a new SIM technology which would live permanently inside of the iPhone, and wouldn't need to be removed to switch carrier. The new SIM could be changed from one network to the next by the software, removing the need for it to be a removable card.
This is only rumor at this point, and if it was any other company it would be a dubious one at best. However, Apple's already proved that they can make carriers bend to their will to a certain extent, and this may be no different. The main benefit for Apple would be the ability to bypass the carrier. Consumers could buy a phone online, without any need to be pre-attached to a carrier like AT&T or T-Mobile, and then choose themselves which carrier to configure it for, at will.
Of course it's not all good for the end user. This would remove some of the control from the cellular network, but that control would be put straight into Apple's hands. So it remains to be seen what they would do with such increased power. Nevertheless, if they do manage this feat, it's clear others would be tempted to do so. Time will tell if Apple breaks the smartphone mold once more.
Read More

| GigaOM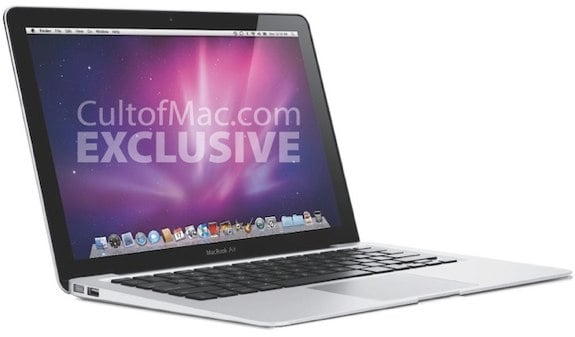 Looks like the guys over at Cult of Mac have received a few interesting tidbits of information as it pertains to a possible MacBook Air refresh at this Wednesday's Back to the Mac Apple event. Here's a look at what they say they've been told:
The new model is also apparently much snappier than its underpowered predecessor. "It boots so fast, it's unbelievable," our source says. "It's amazing how fast it boots up."
A faster 13-inch model with upgradeable options should appeal to pro users, while a cheaper 11-inch MacBook Air might be more attractive to students and casual users.
A 50-percent bigger battery, delivering 8-10 hours of battery life. The current MacBook Air has a 5-hour battery.
The new machine is thinner and lighter, weighing less than the current model's 3lbs, our source says.
The new enclosure is also an aluminum unibody design, like the current model — but not as curvy.
Same black keyboard as current MBA, same single-button Multi-Touch trackpad. [wha? Current MacBook trackpad has separate button, unlike the rendering]
Upgradable RAM (base 2GB [-boo!], SSD. Also NVidia GeForce 320M integrated graphics
Two configs: 2.1Ghz (with 2GB of RAM) and 2.4 GHz (with 4GB of RAM).
Of course, we take all this stuff with a grain of salt until Apple actually shows it off, but the MacBook Air is in serious need of a hardware refresh, so we wouldn't be surprised to see it happen on Wednesday. Pricing on these is also rumored to be dropping from the current $1,500 starting price, with the 11.6-inch model starting at $1,100 and the 13.3-inch version going for $1,400.
As always, we will have all the details from this Wednesday's event as they happen.
Read More

| Cult of Mac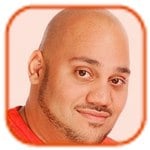 Posted by Andru Edwards Categories: Apple, Cell Phones, Handhelds, Rumors,
According to the Wall Street Journal, Apple is readying plans to mass produce a CDMA version of the iPhone 4 that would allow Verizon Wireless to sell the phone early next year. They say their sources are "people briefed by Apple," and we know that we've all gone over this rumor numerous times over the past couple of years, but it seems that 2011 marks the end of the AT&T exclusivity on the iPhone in the US, and we wouldn't be surprised to see it hit Verizon in the first quarter of 2011.
In other news, WSJ reports that Apple is already hard at work on the iPhone 5. Of course, with it expected to launch in just 8 months, that really isn't news at all.
Read More

| WSJ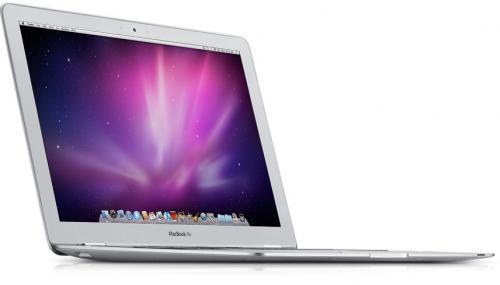 Macworld.au is reporting that a "well-placed source" familiar with Apple and their inventory and refresh schedules is now saying that there may be a MacBook Air update happening very soon—in fact, it could come as soon as tomorrow. There is apparently a new Apple product number out there, that being MC516LL/A K87 BETTER BTR-USA. The 'BETTER' portion of that number most likely points to it being in the Mac product line, and the MacBook Air is well overdue for an update. Now, the source also says that it may point to a new 27-inch LED Cinema Display, since that seems to be coming soon as well. However, there are thousands of these apparently headed to Australia, which would be more in line with a major new product revision.
Read More

| Macworld.au

© Gear Live Inc. – User-posted content, unless source is quoted, is licensed under a Creative Commons Public Domain License. Gear Live graphics, logos, designs, page headers, button icons, videos, articles, blogs, forums, scripts and other service names are the trademarks of Gear Live Inc.