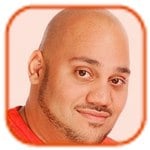 Posted by Andru Edwards Categories: Artist News, Gossip, Pop, New Releases,
Lily Allen is planning to apologize to Rita Ora and models Cara Delevingne and Jourdan Dunn over songs on her new album.
The "Hard Out Here" hitmaker, who is about to release her new record Sheezus, appears to hit out at the stars by joking about celebrities who attend corporate events. "I still need to write letters to Rita Ora and Cara Delevingne. The song where I appear to slag off Rita and Jourdan is very much the same premise as Cheryl Tweedy. It's not about them, it's about the idea of them," she said, according to The Daily Mail.
Meanwhile, the 28-year-old star, who has made her comeback after a four-year hiatus, was copied into harsh emails about her new material from a focus group when her record label carried out market research for her new album: "I accidentally got copied in on a whole bunch of it and reading it was one of the most horrible moments of my life. They don't actually tell the people what it is that they're listening to. So a lot of it was just people going, 'Is this Lily Allen? It f****ng is Lily Allen', 'If this is her I thought she'd ####### retired, the stupid ****!'"
Click to continue reading Lily Allen: I Need to Apologize to Rita Ora and Cara Delevingne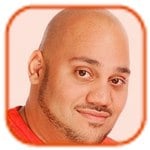 Posted by Andru Edwards Categories: Gossip, Pop, New Releases,
Lily Allen's husband is embarrassed that she wrote her new single about him.
The 28-year-old singer recently released her new track "L8 CMMR," which features lyrics such as "My lover/Shoots and scores like he's Maradonna/Undercover, under the covers/ My man is a bad mother*****," which refers to her love life with husband Sam Cooper but she claims he wasn't too happy when he heard it.
"Sam was completely embarrassed," she said.
The outspoken star has also admitted that she's no longer interested in engaging in feuds with other pop stars and says she want to focus on exploring different issues through her music: "I'm still curious and still want to dig deeper about things. I have a lot of questions to be answered. I don't really care about bitching about Katy Perry. To me that was never my edge. That was just sensationalist s***."
Click to continue reading Lily Allen's Husband Embarrassed by Her New Single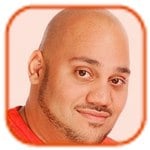 Posted by Andru Edwards Categories: Industry News, Dance, Electronic, Hip-Hop & Rap,
Rick Ross is suing LMFAO over some of their "Party Rock Anthem" lyrics.
The 37-year-old rapper has filed a copyright infringement lawsuit against the electropop duo after claiming the pair's use of phrase "everyday I'm shuffling" in the 2010 chart-topper is too similar to the phrase "everyday I'm hustlin,'" which was on his 2006 hit "Hustlin." He alleges LMFAO's lyric is an "obvious attempt to capitalize on the fame and success of 'Hustlin'" and is "performed in a manner to sound like" Ross' own.
Click to continue reading Rick Ross Suing LMFAO Over "Party Rock Anthem" Lyrics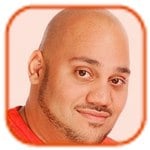 Posted by Andru Edwards Categories: Gossip, Music Videos, Pop, New Releases,
Lily Allen has hit back at music industry double standards in her comeback song, "Hard Out Here."
The 28-year-old pop star has re-emerged after a four-year hiatus from music and taken aim at the way female singers are treated compared to their male counterparts in the lyrics and music video for her new single.
The video (seen after the jump) sees Lily - who has had two children, 23-month-old Ethel and 10-month-old Marnie in recent years - undergo liposuction at the behest of her manager in order to look thin and glamorous after her break from music. Elsewhere in the clip, the singer mocks raunchy music videos as a troupe of scantily clad dancers writhe around behind her, pour champagne over their breasts and shake their posteriors.
Lily also appears to poke fun at singer Miley Cyrus as she attempts to twerk. The song's lyrics, meanwhile, see the sharp-tongued songstress point out the sexist double standards in the music industry: "If I talk about my sex life, you'll call me a s**t / When boys be talking about their bitches, no one's making a fuss." Later in the chorus, she blasts, "Forget your balls and grow a pair of t*ts / It's hard, it's hard out here for a bitch."
Click to continue reading Lily Allen Slams Double Standards in Comeback Song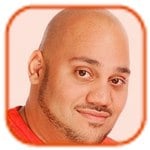 Posted by Andru Edwards Categories: Artist News, Collaborations, Upcoming Releases, Alternative, Pop,
Avril Lavigne "pushed" her boundaries for her new album.
The 28-year-old singer is set to release her follow up from 2011's Goodbye Lullaby and has thoroughly explored her emotions for the record, insisting she is proud for having a "completely different getup" to other female artists since first appearing on the music scene in 2002 with her track "Complicated."
"Lyrically, I pushed myself to talk about different subjects I haven't talked about before. I didn't want to be so simple. I tried to really express myself and go deeper. I wasn't the girl baring her midriff with backup dancers and a headset microphone. I came out and had a lot to say with my lyrics, and I played the guitar. I had a completely different getup, stage presence, everything," she said.
The "He Wasn't" musician recently revealed she has teamed up with goth rocker Marilyn Manson for a track on her upcoming fifth LP and admitted the '"heavier" material came about very spontaneously: "It was last minute [the song came about]. I was sitting there at the board thinking Manson would be perfect on this track, so I texted him and he's like, 'I'll come over and hear it.' So he came at four o'clock in the morning... Yes, it was one of those nights."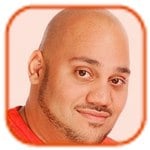 Posted by Andru Edwards Categories: Artist News, Gossip, Pop, R&B / Soul, New Releases,
Kelly Rowland has admitted to being jealous of Beyonce's success in a new song.
The singer has released a new confessional ballad titled "Dirty Laundry," in which she reveals her envy of her former Destiny's Child bandmate's solo success and also sings about a past abusive relationship. On the track, which Kelly posted on her SoundCloud web page, she laments, "When my sister on stage, killing it like a motherf***er, I was in a rage, feeling it like a motherf***er. Went our separate ways but I was happy she was killin' it. Bittersweet she was up, I was down. No lie, I feel good for her but what do I do now? Post-Survivor, she on fire. Who wanna hear my bulls**t."
Childhood pals Beyonce, 31, and Kelly, 32, formed their chart-topping girl group in 1992 as young girls and would go on to become worldwide stars together as the band found fame with hits such as "Say My Name" and "Bootylicious."
Click to continue reading Kelly Rowland Admits Her Jealousy of Beyonce in New Song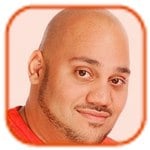 Posted by Andru Edwards Categories: Artist News, Hip-Hop & Rap,
Lil Wayne has lost a multi-million dollar endorsement deal with an American beverage giant.
The "Lollipop" rapper - who has epilepsy and suffered another seizure on Tuesday night - has been dropped by Mountain Dew over controversial lyrics that he penned about historic Mississippi teenager Emmett Till, who was beaten and murdered in a racist attack in 1955 after he allegedly flirted with a white woman.
The soft drinks brand, which is owned by PepsiCo, confirmed they have severed ties with the rapper and dropped their joint "DeWezzy" campaign on Friday because he wrote the line "beat the p***y up like Emmett Till" for the remix of Future's track "Karate Chop," which was leaked online in February.
"We do not plan any additional work with Lil Wayne moving forward. His offensive reference to a revered civil rights icon does not reflect the values of our brand," a spokesperson said.
Click to continue reading Lil Wayne Loses Endorsement Deal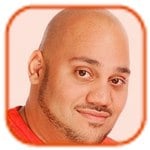 Posted by Andru Edwards Categories: Gossip, Leaks, Pop, R&B / Soul, New Releases,
Beyonce has released two new tracks, "Bow Down" and "I Been On." The 31-year-old singer unveiled an audio clip of her first new material since 2011's 4 album on her website yesterday. The track was accompanied by a photo of the singer as a child standing in a room full of trophies.
Lyrics include the lines, "I know when you were little girls you dreamt of being in my world / Don't forget it / Respect that / Bow Down b****es." Elsewhere she sings, "I took my time to live my life but don't think I'm just his little wife / Don't get it twisted this is my sh*t."
The clip takes pieces from two different songs, "Bow Down," which has reportedly been produced by Hit-Boy and "I Been On" which is thought to have been made with Timbaland.
Beyonce's lyrics appear to refer to her absence from the music industry as she has become a mother to daughter Blue Ivy, now 14-months, and her husband, rapper Jay-Z, but her choice of words and apparent attitude have divided opinion. "I'm not sorry that @beyonce is a trend-setter and doesn't sound like everyone else. It's about changing the game #beyhive (sic)" one fan wrote on Twitter.
Click to continue reading Beyonce Releases Controversial New Material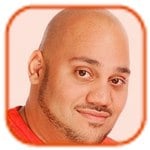 Posted by Andru Edwards Categories: Editorials, Gossip, Alternative, Blues, Rock,
Jack White thinks it's a songwriter's job to be "against the world." The "Freedom at 21" singer credits his career to the delta blues musicians of the 1920s and 1930s, and believes all artists should stay true to the honest, confessional style of songwriting they pioneered.

"As a songwriter, even if you're singing about other people or making up characters, it's still your job to be against the world and that all began in the 1920s and 1930s with these blues singers. It was the first time in history that a single person had been recorded to tell whatever story they had to the world," White told The Guardian.
The 37-year-old from Michigan rose to fame in 2000 as half of The White Stripes with drummer Meg White and admits he was surprised they rose to international fame, as he thought the style of music they played was old and forgotten.
"It was always shocking that people started caring after three albums. We'd assumed it was a style of music that nobody would be into and had resigned ourselves to always playing to 50 people. It was good for us, because we'd made up our minds to never care about that, and that's when success happened. It was sorta weird like that, but I think if we'd have watered it down it wouldn't have worked," he added.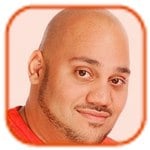 Posted by Andru Edwards Categories: Gossip, Country, Pop, New Releases,
Taylor Swift's "I Knew You Were Trouble" is "100 per cent" about Harry Styles.
The singer had an on/off relationship with the One Direction hunk last year, with them initially splitting in April when he was spotted kissing a model in Australia. They then reconciled for two months at the end of the 2012, but split over New Year while holidaying in the British Virgin Islands. Now a friend has confirmed Taylor's single "I Knew You Were Trouble" - one of her famous break up songs about her exes - is about their romance.
"Taylor was crushed over Harry the first time they dated, and like she always does, she penned a song about him to deal with her broken heart. 'I Knew You Were Trouble' is one hundred percent about Harry. She knew he was young and popular with the ladies and wasn't ready for a serious relationship, but somehow hoped she could make it work," the source said.
Click to continue reading Taylor Swift's "Trouble" Track About Harry Styles
© Gear Live Inc. – User-posted content, unless source is quoted, is licensed under a Creative Commons Public Domain License. Gear Live graphics, logos, designs, page headers, button icons, videos, articles, blogs, forums, scripts and other service names are the trademarks of Gear Live Inc.