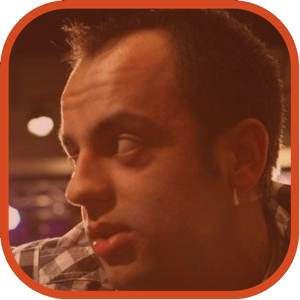 Posted by Andrey Malskiy Categories: Science, Transportation, Videos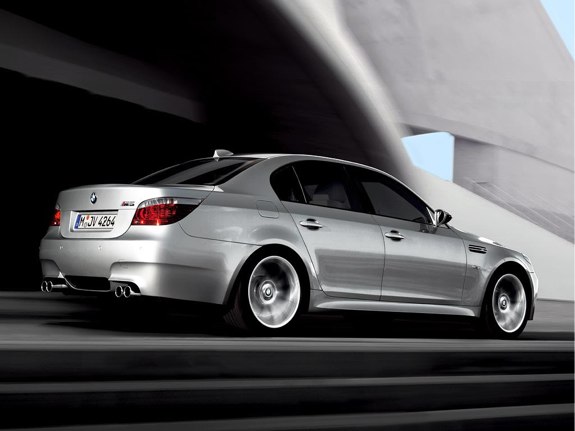 A recent, we're sure very technical, study conducted by an online dated service from the UK has found that BMW owners like most likely to cheat on their significant other.
NineMSN.com says there is an "intrinsic link between success and cheating." BMW topped the list of followed by Audi and Mercedes-Benz a close third. Though we're not too sure BMW would accept this award, but it's one more bragging right they can add to the list!
This isn't a novel idea either, a few years back Mercedes-Benz capitalized on the concept while promoting its AWD system. Check out the video after the jump!
Click to continue reading BMW owners most likely to cheat on spouses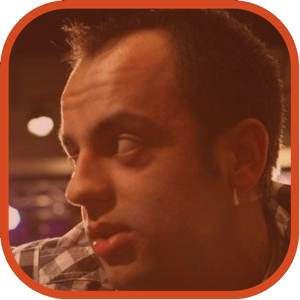 Posted by Andrey Malskiy Categories: Transportation, Videos
Ever wonder what goes on behind closed doors at a dealership after dropping your car off for service? In normal cases, your car is well-maintained and treated with respect. However, once in a blue-moon, your car may fall into the wrong hands. Hands that decide to post a joyride, starring your car, on YouTube.
Here's footage, recorded by two techs at a Canadian dealership, that shows them taking a Mercedes-Benz AMG C63 Couple Black Series out for a "test run." If you're not familiar with the C63, it's a beast designed for the Autobahn. Beneath it's hood lies a precision engineered, 510-horsepower motor. This, in the wrong hands, is a disaster waiting to happen.
Luckily, no damage was done to the car or to others. The video does have the Mercedes-Benz community buzzing for the sheer stupidity of the stunt, and for red lining the motor so long. Check out the video above for yourself.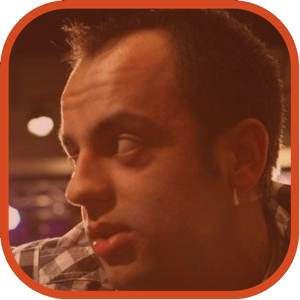 Posted by Andrey Malskiy Categories: Corporate News, Rumors, Transportation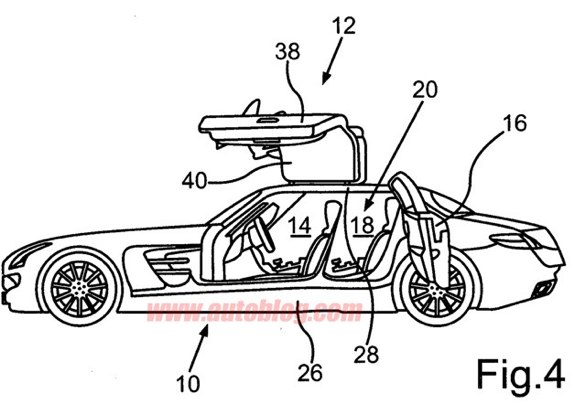 With many great things in life, doing them just once is never enough. Some things you just wanna experience over and over again. The same can be said about a great automobile. If you're not familiar with the Mercedes-Benz SLS AMG, it's a beast. In fact, it's the only car that can pull off having gullwing doors while still maintaining a classy look. The AMG SLS coupe was such great hit with buyers that Mercedes-Benz created a drop-top version, which was yet another success.
Recent German patents suggest that Mercedes-Benz is at it again in taking something great and making it even greater. Autoblog has exclusive details of a filed patent that details a four-door Mercedes SLS AMG!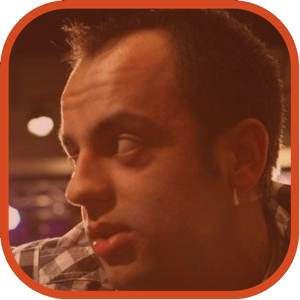 Posted by Andrey Malskiy Categories: Corporate News, Transportation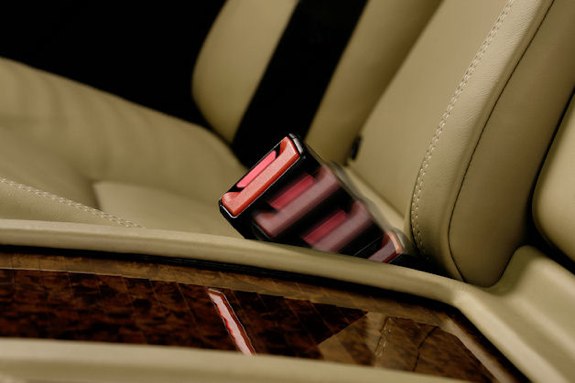 Mercedes-Benz has improved the seat belt again. If you haven't been up to speed, the first improvement they made was placing motors on the B- and C-pillars of the car so that the seat belt can adjust tension. Now they've gone a step further to make buckling up easier. Future models will feature a buckle that lights up and out by about 3-inches extends when a passenger enters the vehicle. Once the belt is inserted, the buckle retracts back into position and the light fades.
Mercedes aims to put this into production as early as 2013.
Read More

| Autoblog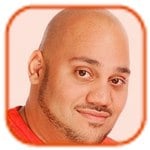 Posted by Andru Edwards Categories: HDTV, Home Entertainment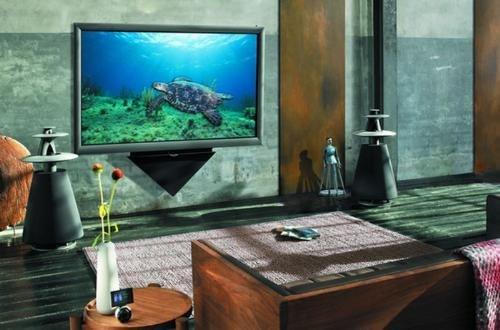 Luxury home audio and video company Bang & Olufsen is entering the 3D HDTV market. The new BeoVision 4 is an 85-inch plasma HDTV with active shutter 3D, a massive profile, and a massive price tag.
The 85-inch screen weighs a whopping 300 pounds, with a motorized stand that weighs an additional 600 pounds. The screen can automatically lift up from the floor to viewing position, rotate left and right 20 degrees, and even tilt up and down slightly. The stand includes a B&O BeoLab 10 center channel speaker that gives it high-end dialog levels. The BeoVision 4 offers all of this for a whopping $85,000. Yes, that's five digits.
Don't think you can just hand over a check for $85,000 and get the HDTV, though. Bang & Olufsen requires its dealers to inspect the place where you plan to put the HDTV to make sure that the floor can handle the heavy screen and the wiring can deliver the required 220 volts to run the screen. So be prepared to entertain structural and electrical engineers in your home before you can even hope to get one of these HDTVs.
Click to continue reading Bang & Olufsen's first 3D HDTV costs just $85,000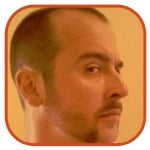 Posted by Finnian Durkan Categories: Transportation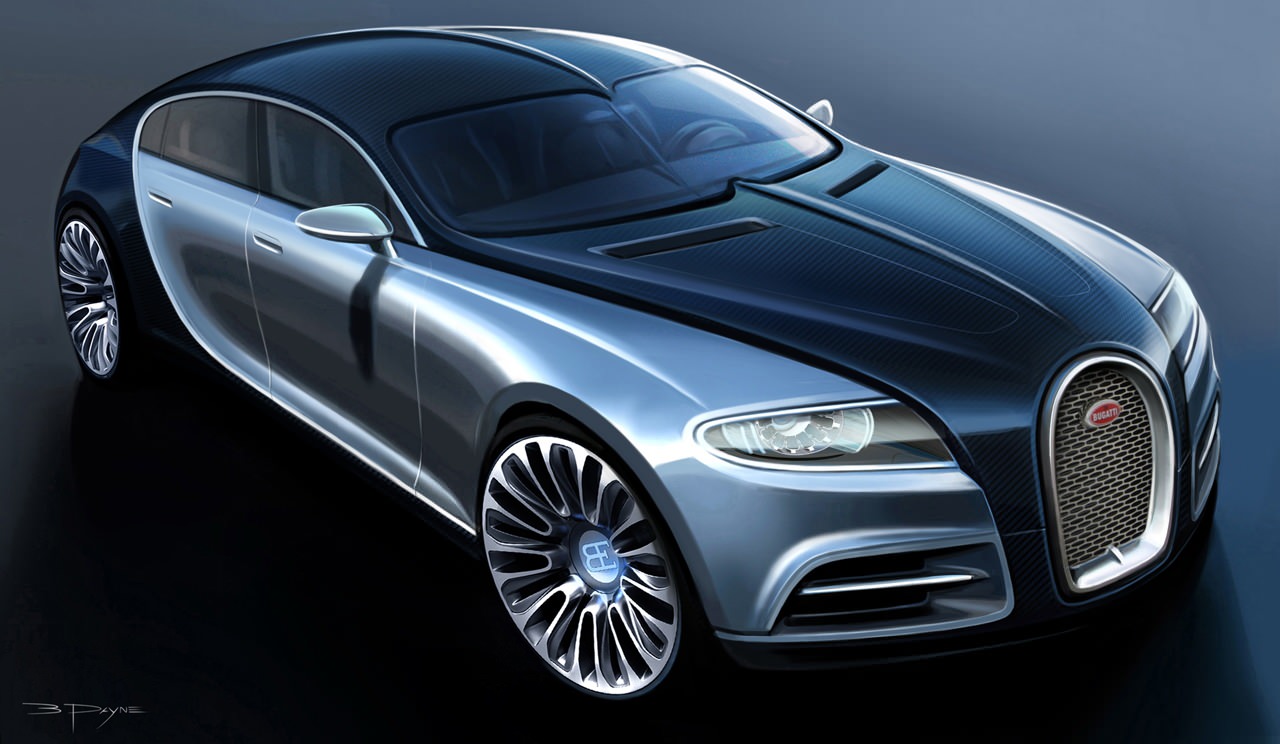 Were the 90s awesome for you? Did you own a literal ass-ton (it's an official measurement) of Versace shirts, pointy-toed shoes and hair pomade? Of course you did. The world was your oyster, but at some point along the way, between losing all of your stock options along with most of your hair and dignity, you got saddled saddled with a wife and kids and had to give up the one thing that you based your entire ego around: your two-seat fire-engine red Ferrari that you nicknamed "Chicka-saurus Rex." Ever since that day it has been one long sad slide into middle age as you putt-putt along in your almost as douchey, but not quite as manly, Porsche Cayenne Turbo SUV or some-such. Well, break out the striped shirt with the dragon embroidered on the back, paint yourself with enough fake-tanner to make an Oompa-Loompa blush and get ready for a return to the salad-days: Bugatti has announced the arrival of a 4-door version of the Veyron, the mascot-car of ass-hats everywhere, in 2012. The 4-door Galibier will still feature the same gas-sucking 16 cylinder, quad-turbo engine that the Veyron has but will also allow you to pretend that you care about your family at the same time. I mean, honestly, what says 'family man' more than strapping your wife and kids into a car that has the ability to smash into things at 230MPH? Now all that you need to complete the picture is a house that has stripper poles and a Sesame Street swing-set.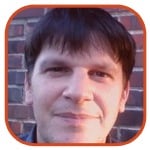 Posted by Mark Rollins Categories: Corporate News, Design, Transportation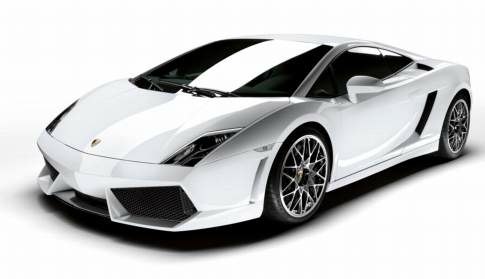 It would appear that I now have a good reason to want a Lamborghini with the announcement of a new version of the Gallardo. This one is in hybrid form, and it is expected to roll out by 2015. The Lamborghini hybrid won't be an all out green road warrior, as it will instead use a small electric motor when doing urban street driving, but will then bump up to using a 10 or 12 cylinder engine when going full speed. Don't count on Lambo going completely electric anytime soon, but the Gallardo will certainly be a testing bed to see how these super luxury vehicles sell. Coincidentally, Ferrari is set to release a hybrid vehicle in 2015 as well.
Read More

| Car Advice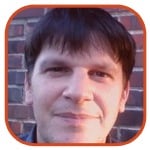 Posted by Mark Rollins Categories: Home Entertainment, Music, Storage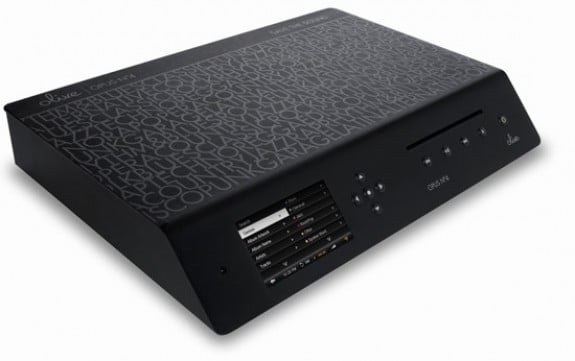 According to the dictionary, and opus is considered "one in a series of musical works". In the case of the Olive Opus No. 4 music server, this thing is capable of holding 2TB worth of musical works.
That's room enough for 6,000 CDs, which can be accessed from the full-color display, stored in a lossless FLAC format. In the back is a WiFi adapter, a left and right analog output, optical/coaxial digital audio outputs, as well as a USB socket and Ethernet port.
Now how much would you pay? Try $1,799, buddy.
Read More

| Press Release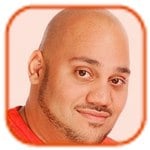 Posted by Andru Edwards Categories: Laptop
If you've been wondering what the new "World's thinnest notebook" looks like, hit up the video above which features the new Dell Adamo. The 0.65-inches thin laptop is the first in Dell's luxury Adamo line, featuring a 13.4-inch 16:9 display, full-sized backlit keyboard, three USB ports, eSATA, 802.11n, Bluetooth, 2GB RAM, and a 128GB SSD drive, all housed in beautiful machined aluminum. The Adamo is available in both Onyx (black) and Pearl (silver) colors, and weighs about four pounds. Enough talking, we know. Hit up the video to get a look at the device.
The Dell Adamo is available now, and you can pick one up from the Dell Laptops microsite.
Read More

| Notebooks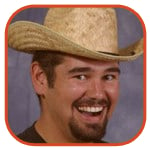 Posted by Patrick Phelps Categories: Accessories, USB, Misc. Tech, Storage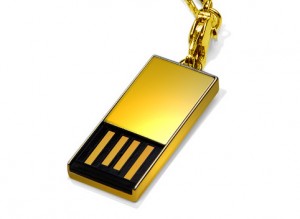 Looking for a gift for that special someone who already has everything beyond reason? Memory specialist Super Talent has announced a limited availability custom made solid 18-Carat gold "collector's edition" of their Pico-C drive. The $599.00 8GB plug-and-play drive features up to 200X (30MB/sec) data transfer speed, is water resistant and comes with a matching gold keychain and a black velvet box. The device also includes a serialized certificate of authenticity, FIPS certified AES-256 encryption and can be laser etched with text or a company logo – if I could get my hands on one, it would certainly be etched with my own initials – proving that bling is a term with infinite possibilities.
Read More

| Super Talent

© Gear Live Inc. – User-posted content, unless source is quoted, is licensed under a Creative Commons Public Domain License. Gear Live graphics, logos, designs, page headers, button icons, videos, articles, blogs, forums, scripts and other service names are the trademarks of Gear Live Inc.