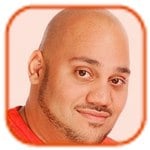 Posted by Andru Edwards Categories: Cell Phones, Features, Galleries, Handhelds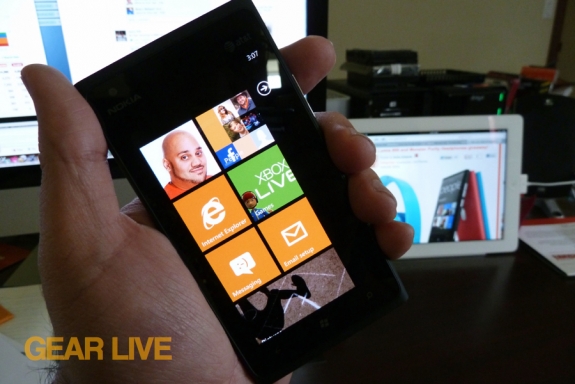 AT&T, Microsoft, and Nokia are all making a big bet on the Lumia 900 Windows Phone, which launched on April 8 for $99 with two-year contract. That's a great deal, being that this is one of the first AT&T LTE devices, and the first major mainstream Nokia Windows Phone device to hit the US. Those who pre-order through Walmart get it at half price ($49 with contract,) and new AT&T customer walk away with the Nokia Lumia 900 for free. We got our Lumia 900 in a bit early, and we're working on getting our final review up. In the meantime, though, we've put together a Lumia 900 unboxing gallery showing off the hardware. Go ahead and take a look--it's a gorgeous device! When you're done with that, then head over and get a peek at our insanely thorough Lumia 900 review!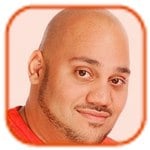 Posted by Andru Edwards Categories: Cell Phones, Features, Handhelds, Microsoft, Product Reviews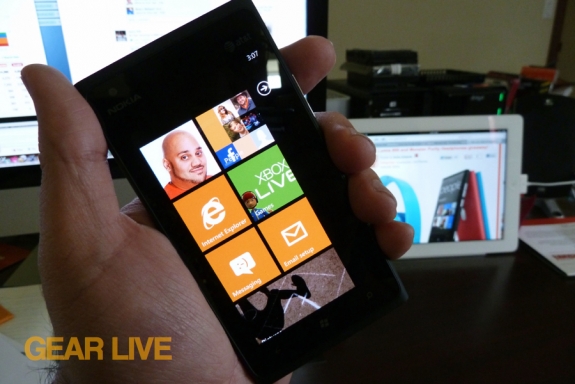 With the Lumia 900, three companies are hoping for a runaway success. You've got the carrier, AT&T, launching the first LTE Windows Phone device (and one of the first AT&T LTE smartphones, period.) You've got Nokia, the manufacturer, hoping that the device leads to a revitalization and resurgence of the popularity that it once commanded just a few years ago. Then, you've got Microsoft, the software provider, which is in a position that's much the same as what Nokia's in. A behemoth that had the crown, got cocky, and due to its inability to be nimble in a quickly-changing mobile landscape, got surpassed. The Lumia 900 represents hope for all three of these companies.
What you get in the Lumia 900 is the perfect mixture of Microsoft's Windows Phone 7 (or, really, Windows Phone 7.5 Mango,) Nokia's incredible hardware design, and AT&T's (late) entrance into the LTE realm with a smartphone that people are paying attention to. Even better? You get it all at a $99 price point with contract. In the smartphone world, we'd call this one a steal.
With all of that said, the question still remains: is the Nokia Lumia 900 worth your time? Can it really stand in firm in place of popular iOS and Android devices, giving them a run for their money? These are the questions we aim to tackle in our Lumia 900 review.
Click to continue reading Nokia Lumia 900 review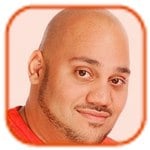 Posted by Andru Edwards Categories: Accessories, Cell Phones, Features, Music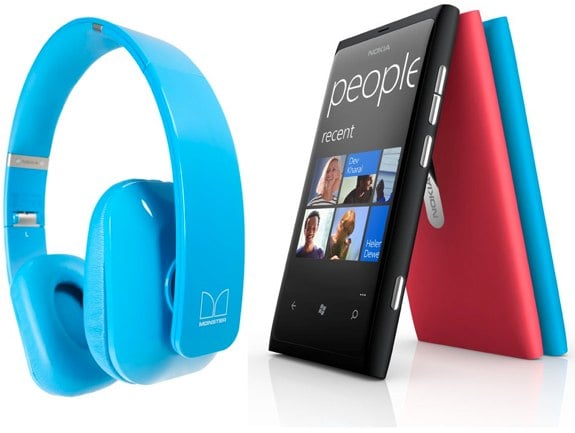 If you've been checking out the Gear Live Twitter and Facebook pages, then you've likely been looking forward to our next giveaway, featuring the Nokia Lumia 800 and Monster Purity Headphones. Well, the time is now!
The Nokia Lumia 800 is a super-sexy Windows Phone device for AT&T that features a 3.7-inch 800x480 ClearBlack AMOLED display, 1.4 GHz processor, Carl Zeiss 8 megapixel wide angle lens with dual LED flash, and a seamless, curved glass one-piece body design.
The Purity HD stereo headphones from Monster feature Windows Phone playback controls, as well as ControlTalk Universal. This means you can control both your media and phone calls hands-free. It's also got a tangle-resistant cable, and comes with a hard shell carrying case. The best part? The headphone color matches the color of your Lumia 800!
Microsoft only sells the Lumia 800 as part of an $899 bundle here in the US, but we're giving you the opportunity to win the smartphone and Purity HD headphones right here, for free! Here's how to enter:
Do that, and you're in! Now here is the fun part - you can enter as many times as you'd like by including the hashtag #PuritybyMonster in your tweets next seven days. At the end, we will pick a winner randomly from all valid entries. If you use Twitter regularly, just throw #PuritybyMonster into your tweets over the next week, and you could walk away with this awesome prize. The winner must be over 18, and must have a mailing address within the US to be eligible. Contest ends at 12:00am on April 12th!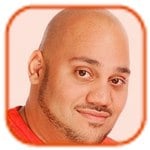 Posted by Andru Edwards Categories: Cell Phones, Hot Deals, Microsoft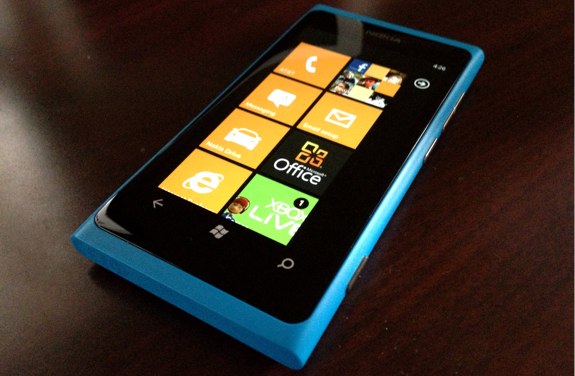 We've talked at length about how great we think Windows Phone 7 is, but regardless of how good it is, it hasn't translated into amazing sales. Microsoft hopes that changes on April 8th, as the company, along with Nokia and AT&T, are making a colossal bet on the Nokia Lumia 900 being the breakout device for Windows Phone. In fact, the phone just went on sale for pre-order today, and there are some great deals out there. First of all, the Lumia 900 is selling for $99 with two-year contract, which in and of itself is amazing. Further, if you pre-order from Walmart, you can get the device for $49.99 with two-year contract (online only.) Finally, if you're a new AT&T customer, you get a $100 rebate, making the phone free.
Customers who pre-order will have their Lumia 900 smartphones by April 6th, a full two days before they hit store shelves for the masses. Oh, and this is for the black and cyan models. The white Lumia 900 launches April 22. You just don't see deals like this right out of the gate for high-quality 4G LTE smartphones with 4.3-inch AMOLED displays and 8 megapixel auto-focus cameras with dual LED flash! If you're in the market for a new smartphone, you'll wanna take a long, hard look at this one. Pre-order at AT&T or Walmart.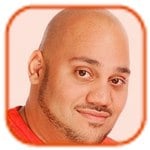 Posted by Andru Edwards Categories: Cell Phones, Design, Microsoft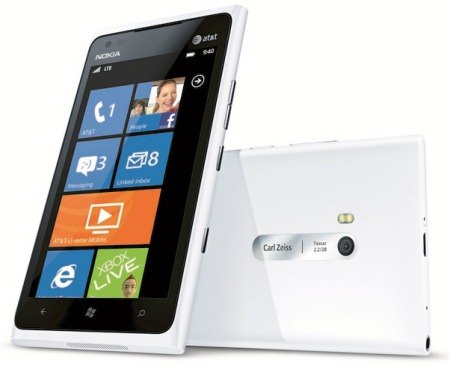 The Nokia Lumia 900 is launching on April 8, and AT&T, Microsoft, and Nokia are gonna do everything possible to make sure you know about the amazing deal you're getting for the 4G LTE Windows Phone device at $99 (and we agree--it is a steal.) That said, if you want the striking white model (shown above,) you're gonna have to wait a couple weeks extra. The white Lumia 900 won't launch until April 22, a full two weeks after the black and cyan models hit the streets. Sure, it's a delay, but it's nowhere near as long a wait as white iPhone 4 customers had to deal with!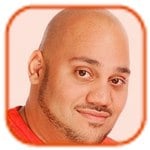 Posted by Andru Edwards Categories: Cell Phones, Hot Deals, Microsoft, Videos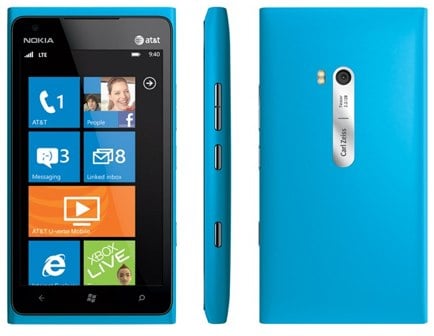 This morning, AT&T announced that the Nokia Lumia 900 Windows Phone will launch at just $99 on April 8th. This confirms the rumors that we've been hearing for over a month now, and puts a top-of-the-line, fantastic 4G LTE smartphone on the market at a price that all experts agree is a steal.
Seriously, with a two-year contract, you'd be hard-pressed to find a better deal on a smartphone. Windows Phone 7.5 is a great mobile operating system, the Lumia 900 is a beautiful device, and it's packing a great 4.3-inch display and 4G LTE speeds.
If you're gonna be looking for a new smartphone starting next month, do yourself a favor and at least research this phone. In fact, you can check it out in the video after the jump.
Click to continue reading Nokia Lumia 900 Windows Phone launches April 8 for $99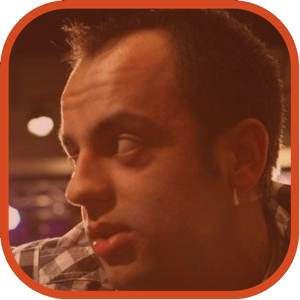 Posted by Andrey Malskiy Categories: Cell Phones, Corporate News, Hot Deals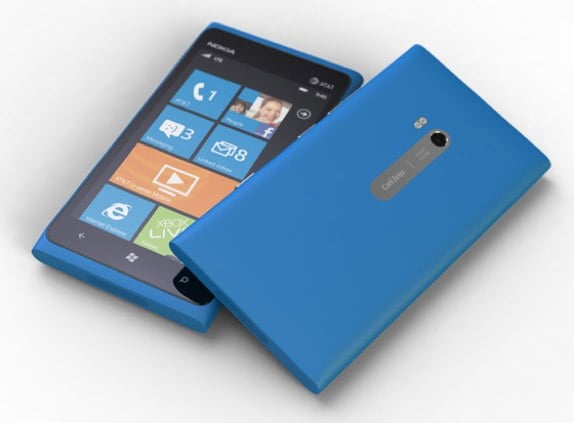 March 18th was the set date for the Nokia Lumia 900, but due to technical difficulties, red tape, and all that jazz, the release date has been bumped back a bit to April 22nd, reports BGR. However, though the longer wait time may be disappointing to some, the price is definitely not. As stated earlier this year, the Lumia 900 will sell for $99 with a two-year contract. The only question that's left to be answered in my mind, is will this phone be indestructible as the old Nokia brick phones? Time will tell when April rolls around and we'll make sure to keep you posted, but for now just know that the best Windows Phone yet will be available in just over a month.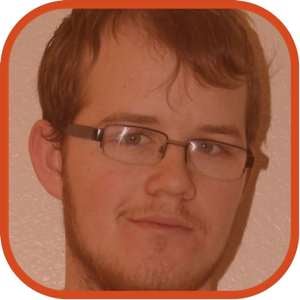 Posted by John Ball Categories: Cell Phones, Handhelds, Microsoft, Rumors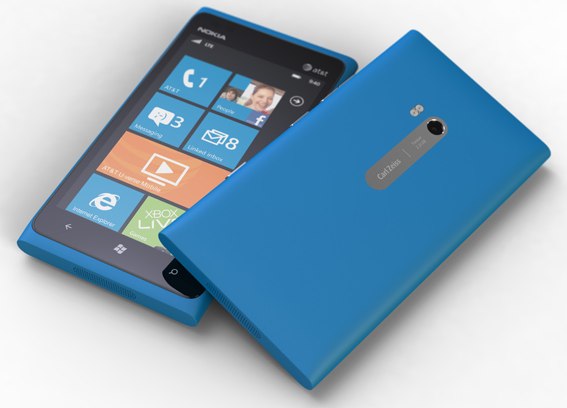 With January almost over and CES behind us, the rumor mill has moved on to the next big thing. Today, the device in the limelight is the Nokia Lumia 900, Windows Phone Mango device that's at the top of our lust list. Set to launch March 18, 2012, you can expect to start seeing advertisements soon, and if word on the street is correct, the device will be just $99.99 with a two year contract. That is huge. That's half of what we expected the device to launch at, what with its 4.3-inch display and 4G LTE data speeds.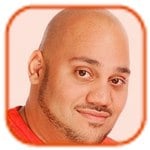 Posted by Andru Edwards Categories: Cell Phones, Handhelds, Microsoft
And the Lumia 710 shall lead them. T-Mobile and Nokia today announced the first Nokia Windows Phone in the U.S.: not the flashy Lumia 800, but its lower-cost sibling, the Lumia 710. I got some time with it and spoke to Nokia and T-Mobile execs about the companies' strategy.
First, the phone: the Lumia 710 is a medium-sized, slab-style cell phone with cropped corners and a curved back. It isn't really a rectangle, but it also isn't as radically shaped as the Lumia 800. Below the 3.7-inch, 800-by-480 LCD screen there's a large physical button, and there's a 5-megapixel camera that records 720p video on the soft-touch back. The phone comes in black and white.
Nokia used pretty classy materials for a $49-with-contract phone, although the 710 doesn't measure up to the Lumia 800's polycarbonate body. The bright, sharp screen is Corning Gorilla Glass, and the phone feels solidly built. Turned off, the black model has the usual problem where it will blend in with a line of other black slab phones, though.
The Lumia 710 runs Microsoft's Windows Phone Mango OS with a few exclusive additions. Nokia's Drive GPS software offers free driving directions, both on and offline, in 2D and 3D. App Highlights helps point out useful apps among the 40,000-plus in Microsoft's store, and T-Mobile TV offers several dozen streaming TV channels.
Click to continue reading T-Mobile Nokia Lumia 710 hands-on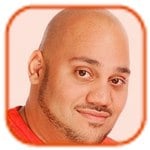 Posted by Andru Edwards Categories: Cell Phones, Corporate News, Handhelds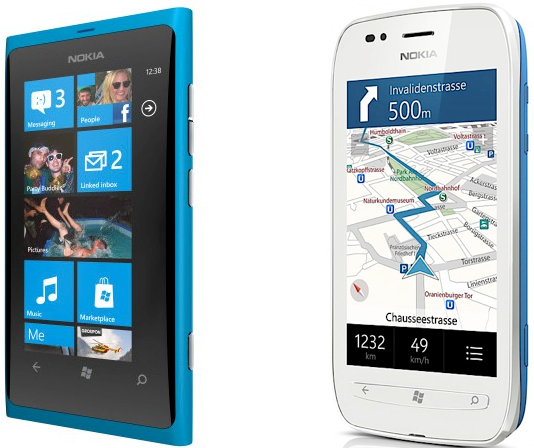 Nokia finally announced its first two Windows Phones, the Lumia 800 and Lumia 710, which feature exclusive navigation, music, and sports applications.
"Lumia is the first real Windows Phone," Nokia CEO Stephen Elop said. "We are signaling our intent right now to be today's leaders in smartphone design and craftmanship, no question about it."
And while the 800 may not make it to the U.S., "We will be introducing a portfolio of products into the United States in early 2012," Elop said.
Those U.S. phones may include "LTE and CDMA products" as well as "WCDMA and HSPA" phones, Elop said. That means every U.S. carrier is on the table, including Verizon and Sprint. Nokia hasn't made a phone compatible with either of those carriers' networks since 2005.
Click to continue reading Nokia's Windows Phones: Lumia 800 and 710
© Gear Live Inc. – User-posted content, unless source is quoted, is licensed under a Creative Commons Public Domain License. Gear Live graphics, logos, designs, page headers, button icons, videos, articles, blogs, forums, scripts and other service names are the trademarks of Gear Live Inc.