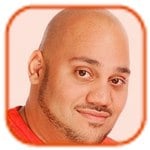 Posted by Andru Edwards Categories: Broadband, Corporate News, Wireless / WiFi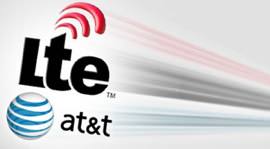 AT&T will light up its 4G LTE network on Sunday, Sept. 18, an exec said Thursday.
John Stephens, the CFO of AT&T, revealed the launch date at the Bank of America Merrill Lynch Media, Entertainment and Communications conference in Bellevue, Washington, according to Fierce Wireless. No locations were announced, but in May, AT&T said it would first hit Atlanta, Chicago, Dallas, Houston, and San Antonio.
In August, another AT&T exec said the company was on track to debut 15 LTE markets and up to 75 million POPs (points of presence) by the end of the year. Next year's rollout pace will depend on regulatory approval of its proposed T-Mobile merger, which is currently in limbo.
AT&T reportedly demoed its LTE network in Plano, Texas, the location of AT&T's Foundry, which delivered speeds of 28.87 Mbits/s down and 10.4 Mbits/s up.
Click to continue reading AT&T launching its 4G LTE network on September 18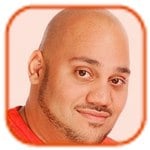 Posted by Andru Edwards Categories: Cell Phones, Features, Galleries, Handhelds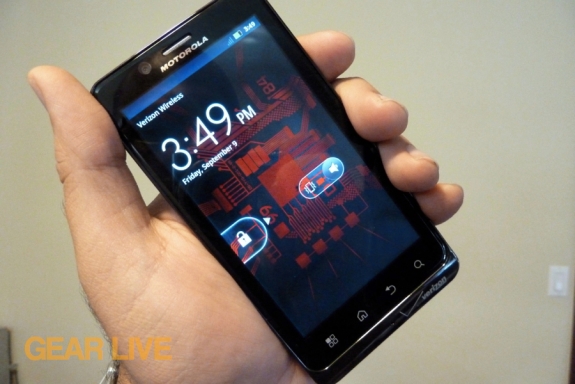 After much delay, the Motorola Droid Bionic has finally launched, and we've got one in at Gear Live HQ to review. While we play with the 4.3-inch display toting, 4G LTE packing, 1080p video shooting, Android 2.3.4 Gingerbread smartphone, we've got a gallery of photos that we've taken to show it off. Go ahead and peep the images in our Droid Bionic unboxing gallery, and be on the lookout for our review soon!
[Camera: Chris Aarons]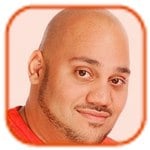 Posted by Andru Edwards Categories: Cell Phones, Google, Handhelds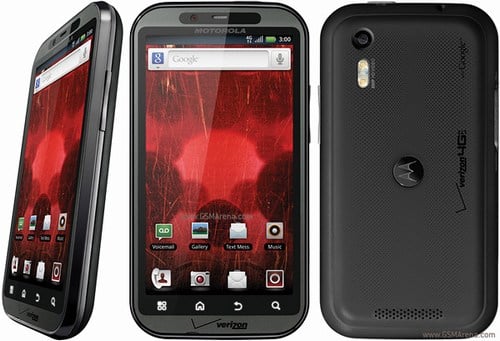 Motorola's long-awaited Droid Bionic smartphone is finally here.
The device, Verizon's first dual-core, LTE phone, is available now at Verizon stores and online at verizonwireless.com. It doesn't come cheap, though: the Bionic will set you back $299.99 with a two-year contract.
For a limited time, those who purchase the Lapdock accessory, which essentially turns your smartphone into a 11.6-inch laptop, will get a $100 mail-in rebate when subscribing to the $50, 5GB data plan or higher. That Lapdock, however, is also $300.
Click to continue reading Motorola Droid Bionic now available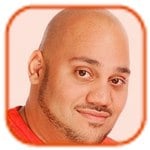 Posted by Andru Edwards Categories: Cell Phones, Handhelds, Rumors
A draft of the Motorola Droid Bionic's user manual surfaced on the Federal Communications Commission's website, confirming most of the specs that were pulled from Motorola's website last week.
On paper at least, the dual-core smartphone built for Verizon's super-fast LTE network looks like a beast. The filing confirms that it will sport a 4.3-inch qHD display, a GHz TI OMAP 4430 dual-core processor with 1GB of RAM and 32GB of storage, a microSD card slot, an 8-megapixel rear-facing camera, and a VGA front-facing camera. It'll have an HDMI 1.4 output for mirroring the phone's display on a larger screen and support wireless charging. Furthermore, the Bionic will run Android 2.3.4 "Gingerbread."
Click to continue reading FCC filing shows Droid Bionic won't be a global phone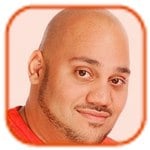 Posted by Andru Edwards Categories: Accessories, Cell Phones, Features, Videocasts
We open up the Verizon 4G LTE MiFi hotspot in this episode of Unboxing Live. The MiFI is a portable Wi-Fi hotspot that connects to Verizon's vast 4G LTE network at speeds that meet, or in some cases, exceed, the typical home broadband speeds that we are all used to. You can connect up to five devices to the network that the MiFi creates, allowing you fast Internet access on the go, anywhere within Verizon's 4G footprint. Leave a 4G area, and the MiFi will drop down to 3G speeds, which is a nice backup, and not something that all current 4G hotspots offer. It also has a low power e-ink display to show the status of the connection and battery life, something Samsung's SCH-LC11 4G hotspot surprisingly left out.
Big thanks to our sponsor - GoToMeeting makes it easy to collaborate with anyone, anywhere - and they have just released their new HD faces feature that lets you see the webcams of up to 6 users as a time, which means you're collaborating face-to-face. Also, be sure and grab a free $5 credit from JackThreads now!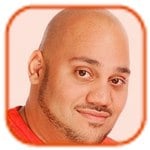 Posted by Andru Edwards Categories: Broadband, Cell Phones, Handhelds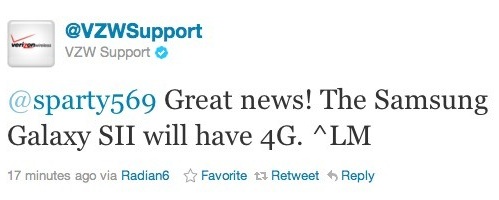 We know that many of you are waiting on the Samsung Function, Verizon's version of the Galaxy S II, to hit stores. While we still don't have a solid release date, what we do have at least is information directly from Verizon (by way of Twitter) confirming that the Function will support their 4G LTE network. Kinda makes the wait a little more unbearable, right?
Edit: Whoops. Looks like someone at VZW jumped the gun, because now they are taking it back and saying that they were referring to the Galaxy Tab 10.1 instead.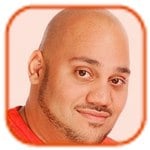 Posted by Andru Edwards Categories: Broadband, Handhelds, Wireless / WiFi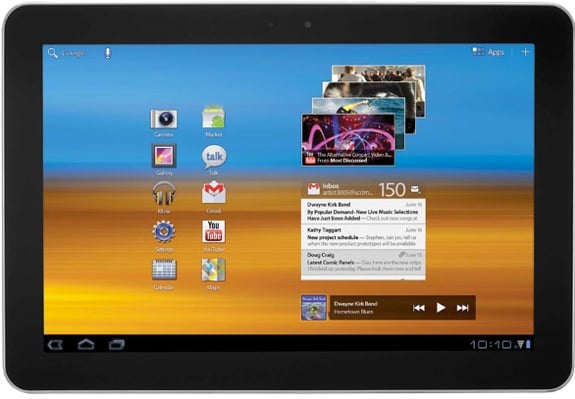 If you've been hoping for a Samsung Galaxy Tab 10.1, but need to get that blazing fast 4G LTE as part of the package, then July 28 is your day. Verizon Wireless has been spreading 4G LTE across the nation, and we know that it's definitely quick, and now you can get Samsung's latest tablet with an LTE antenna built right in. There'll be two models available in white and gray, and the pricing is a bit ridiculous (even with two-year contract.) We're looking at $529.99 for the 16 GB model, and $629.99 for the 32 GB alternative. Data plans start at $30 per month for 2 GB of service. It's a pretty penny, but that's what you get for not being able to kick that early adopter habit, ya know?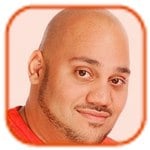 Posted by Andru Edwards Categories: Cell Phones, Wireless / WiFi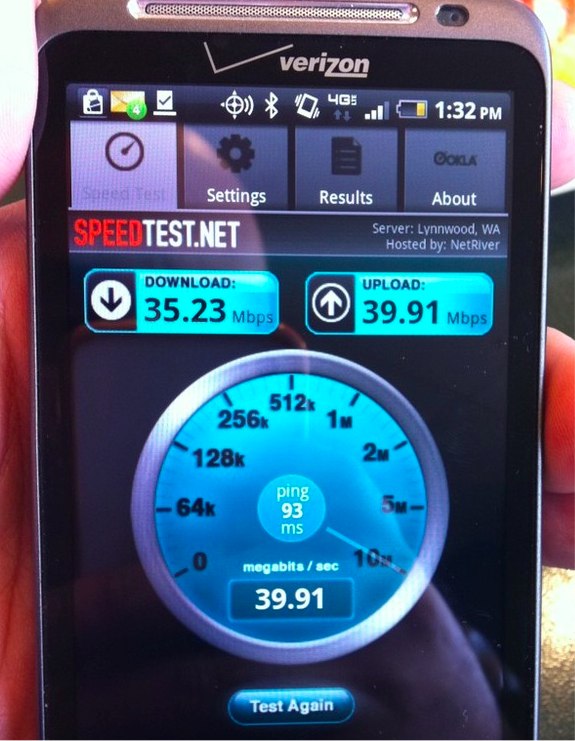 Thinking of unlocking a Verizon Wireless LTE phone for use on AT&T's network, or vice versa? Think again. Verizon Wireless confirmed today that its LTE phones will not "be compatible on other LTE networks in the U.S." because "the phones will be on different frequencies," according to Verizon spokeswoman Brenda Raney.
The new 4G LTE system used by Verizon, MetroPCS, and soon AT&T runs on SIM cards much like the ones for GSM networks, and GSM phone owners are used to being able to switch phones from network to network, as long as they're unlocked.
But Verizon may be designing its phones to only run on Verizon's very specific wireless frequency, locking out all other possible carriers. Verizon and AT&T both run their LTE networks in the 700-MHz band. But Verizon's network is mostly in 746-787MHz, while AT&T's will be primarily in 704-746MHz. Some Verizon and AT&T spectrum overlaps in an area called the "lower B block," but not much. Verizon could build its phones to exclude AT&T's frequencies, and vice versa.
Click to continue reading Verizon LTE smartphones won't roam on AT&T LTE, and vice versa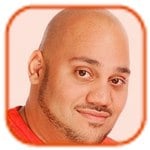 Posted by Andru Edwards Categories: Cell Phones, Google, Handhelds, Rumors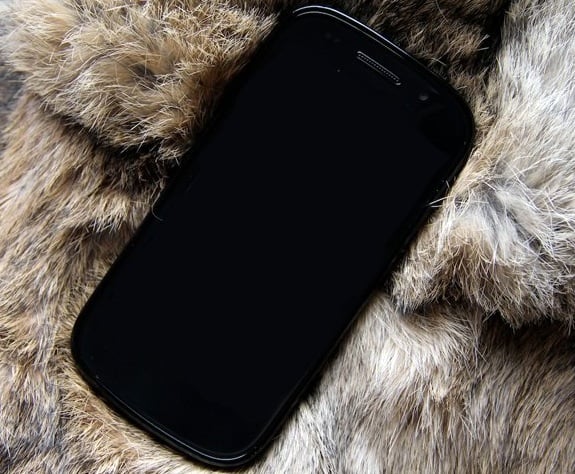 Whenever there's a major release of Android, Google likes to partner with a manufacturer on the release of a reference device for the platform, and it looks like the Nexus 4G may be that device for Android 4.0 Ice Cream Sandwich when it ships later this year. We aren't totally sure that Nexus 4G will be the name of the device, but it will be the fourth-generation Nexus phone that Google fills to the brim with all sorts of goodness. What can we expect from this one? Well, how about a 720p display for starters, with a dual-core 1.2 GHz or 1.5 GHz Snapdragon processor? 4G LTE support point to this one being a Verizon Wireless device (althought it may also launch as the first AT&T 4G LTE device,) and things are rounded out by 1 GB RAM, 1080p video recording, 5 megapixel rear camera, 1 megapixel front camera, and Android 4.0 Ice Cream Sandwich goodness, all in an ultra-thin package.
Yeah, we know how good this sounds. Just remember, it's a rumor for now, and if it comes to fruition, don't expect to see it until around the September timeframe, right in line with the iPhone 5.
Read More

| BGR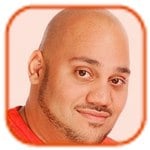 Posted by Andru Edwards Categories: Cell Phones, Features, Handhelds, Videocasts
We open up the Motorola Droid X2 in this episode of Unboxing Live, giving you a look a the first dual-core Android device available on Verizon Wireless. This is the follow-up to the original Droid X, and maintains the same form factor and physical buttons, as well as the huge display. This one is actually a qHD display, providing a higher resolution than the original Droid X that launched almost a year ago. One thing missing here, the Droid X2 doesn't have 4G LTE built-in, but that's a minor complaint for this otherwise speedy device.
As always, hit us with any questions you have about the Droid X2 and we'll do our best to answer them in our follow-up review! In the meantime, feel free to check out our Motorola Droid X2 gallery.
Big thanks to our sponsor - be sure and grab a free $5 credit from JackThreads now!
© Gear Live Inc. – User-posted content, unless source is quoted, is licensed under a Creative Commons Public Domain License. Gear Live graphics, logos, designs, page headers, button icons, videos, articles, blogs, forums, scripts and other service names are the trademarks of Gear Live Inc.