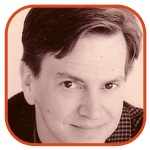 Posted by Tom Mason Categories: Editorials, DC Comics, Independent, Marvel Comics, Viz Media
Happy holiday weekend for those of us in the US who love a long weekend, some grilled meat and a cold Pabst Blue Ribbon. And since there's no football game, you can spend that extra time surfing the internet. Here are some links to fill the game-less void:
Vertical: Given the significant changes at manga publishers Viz (massive layoffs) and CMX (DC shuttered the division), it's interesting to read about someone with a little different take on events. Rod Lott at Bookgasm has a chat with Ed Chavez at Vertical (publishers of Osamu Tezuka's Black Jack, among other things). "While I will always say there is plenty of grade-A material to license from Japan available, access to those properties has become quite limited over the last three to four years. I find it curious that this lack of competition has occurred during the recent decline of the U.S. manga market."
Steve Perry: The death of the Thundercats and Timespirits writer is just about the saddest way for a comic book creator to go. Johnny Bacardi exchanged correspondence with him recently, but I don't want to spoil his story, except to say that it's one you'll want to read.
Click to continue reading Weekend Reading: Vertical, Fantastic Four, Cowboys & Aliens and Lost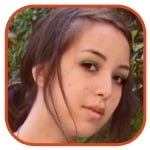 Posted by Robin Paulson Categories: Interviews, Movies, DC Comics
Hey Warner Bros.—ever consider hiring JJ Abrams? You ought to know that he's still asking for that Superman gig!
The Star Trek director and Lost co-creator had written a script for the caped crusader way back before his career took off. Despite his vast success with his Star Trek reboot, Abrams is still longing for a shot at revitalizing the Superman franchise. He recently opened up about his relationship with the superhero:
"Writing that script was a long process. It was a very passionate character for me. As a kid growing up it meant a lot to me. It would be wonderful and fun to see that brought back. I don't know what Warners is thinking or what their plan is. It would be a blast… No one has talked to me about it. Obviously I'm sure Warner Brothers has a plan for what they want to do."
Did you hear that, higher-ups?
Not only are Abrams fans supporting this collaboration, but apparently so is fellow filmmaker, Kevin Smith—check out the video after the jump.
Click to continue reading JJ Abrams Wants in on Superman Movie
Read More

| MTV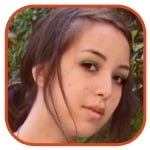 Posted by Robin Paulson Categories: Reviews, Image Comics
UPDATE: You can now find the correct translation on Guillory's blog.
Following up an issue where our protagonist finds love in the midst of ubiquitous regurgitation (among other delightful surprises) would be difficult. That is, of course, unless you're John Layman and Rob Guillory.
Chew #4 begins with an expected and humorous Applebee-loathing-Chu scene; yet, the rest of the issue takes a path dissimilar from what we've seen in this series so far, quelling any doubts (if there were any) that Layman and Guillory can't keep us interested. In a very Lost fashion, the last issue gave us Amelia, E.G.G., and the creepy guy with a box, only to leave us to our theories as this issue produces a number of different, unrelated (or not?) questions.
This issue, despite my not thinking it possible, gets so much stranger and weirder, making for a very scrumptious read.
Click to continue reading Chew #4 Gets Weirder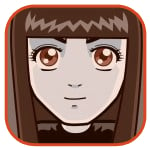 Posted by Sheila Franklin Categories: Accessories, Misc. Tech, Toys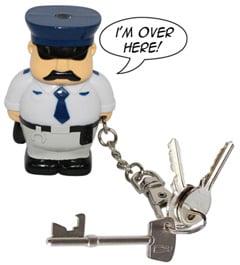 We are constantly losing our keys to the point that we have to put them on a hook so we always know that they are not in the refrigerator, between cushions or lurking somewhere under the bed. Now there is a solution with the Security Guard Keyfinder. The retro device attaches to your keychain and the next time your keys disappear, just put your lips together and blow. He will let you know where they are hiding after your whistle. Own your own guard for £7.99 (~$13.00.)
Read More

| Thumbs Up

The review for the "LOST" season finale and anything else I write about "LOST" will be posted in the TV Envy section of Gear Live.
Click here for the review!
"Dead is dead." says Ben Linus in this week's episode of "LOST". It also happens to be the name of this week's episode of "LOST". As mentioned in last week's review, this week's episode focuses on Benjamin Linus and his desire to seek out the smoke monster in order to be judged. This episode is also full of flashbacks on Ben's life from his youth and the moment after his healing from the gunshot wound to the "business" he had to take care of before he got on Flight 316 to head back to the island.
The "dead is dead" line is a reference to John Locke. At the end of last week's episode, Ben was surprised to see that John was alive. The island has brought him back to life and although Ben knew this would happen to John, it's still an unusual thing to see because this shouldn't really happen to anyone on the island. However, the island it seems has chosen John for a special purpose and needs him alive. With that being said, Ben is here more importantly to be judged by the smoke monster for breaking the rules and returning to the island. What is Ben's verdict? Lets us see.
Spoilers….............................................................
Click to continue reading LOST Review 4/8/09
Who is telling the truth? Who is right? Who do you trust? Is it Benjamin Linus or is it Charles Widmore? That's that question I came away with from this week's episode. Both men have an obsession with the island and both believe that what they are doing is what's right.
This week's episode is entitled "The Life and Death of Jeremy Bentham" and focuses on Mr. Jeremy Bentham aka John Locke. We know that Locke has left the island in order to bring Jack and the remaining Oceanic survivors back to the island. We also know at some point when John is off the island, he dies. This episode shows from beginning to end his trip and how he ended up dead.
Spoilers…...........................
Click to continue reading LOST Review 2/25/09
So have I told you before that "LOST" is freakin' awesome?! I know I did, but I just want to say it again "LOST" is freakin' AWESOME!!!!!
Wednesday night's episode was entitled "This place is death". When we last left the show, everyone was jumping around through time and we were shown that our old friend Jin had survived the explosion of the boat. To his surprise as he makes it back to the island and that he has been rescued by some French people and a young pregnant woman who is with them is named Danielle Rousseau.
Tonight's episode picks up right where we left off. Spoilers…................
Click to continue reading LOST Review 2/11/09
Answers are given, as more questions arise in just another episode of "LOST". Last night's episode is entitled, "The Little Prince". When I read that this would be the name of tonight's episode, I thought of the classic French children's book "The Little Prince". Whether tonight's episode is somehow related to that story, I'm not sure as I've never read it. If there is a "little prince" in this episode it's Aaron as he is one of the focal points of tonight's episode.
In this episode, we again have the goings on of the LOST characters who have left the island and those who are still on it. On the island we have Locke, Sawyer, Juliet, Daniel, Charlotte, and Miles jumping through time; off the island we have Ben and Jack trying to get everyone back to the island.
If you don't want to be spoiled - walk away now….........
Click to continue reading LOST Review 2/4/09
"LOST" continued its fifth season last night with an episode entitled "Jughead". The episode focused mainly on the characters that are still on the island – with the exception of Desmond as he's in this episode too.
What more praise can I give to this show that already hasn't been given by me or anyone else. This show continues to hit the big home run; score the big touchdown and make the game wining shot. I'm so envious of the creators and writers of this show because I believe they truly have created something special. Many shows that enter their fifth season start to begin to show cracks in the armor, but thankfully (at least in my opinion) "LOST" has yet to show any cracks.
Of course, if you haven't seen the episode, do not go any further due to spoilers.
Click to continue reading LOST Review 1/28/09
© Gear Live Inc. – User-posted content, unless source is quoted, is licensed under a Creative Commons Public Domain License. Gear Live graphics, logos, designs, page headers, button icons, videos, articles, blogs, forums, scripts and other service names are the trademarks of Gear Live Inc.