Posted by Chris Pereira Categories: Adventure, Editorial, Reviews, Role Playing Games, Xbox One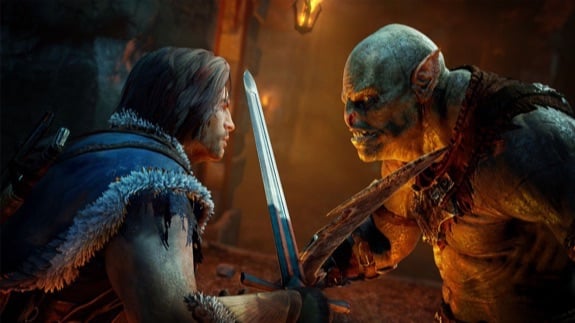 There were any number of reasons to be excited for Middle Earth: Shadow of Mordor, which launched earlier this week. For myself and many others, it was the Nemesis system--which promises unique enemies and emergent gameplay--that was the most exciting aspect of all. And while it's certainly an intriguing feature, I can't help but feel I've been missing out on it for basically being too good at the game.
Until reviews started to hit the web, I was very cautious in being optimistic about Monolith's first-ever Lord of the Rings game. For being such a major franchise, quality games based on it have been few and far between--something that's especially surprising considering its renewed popularity following the release of Peter Jackson's movies. Once I heard the almost-unanimous praise from the reviewers I trust, I was onboard. I was ready to finally play a LotR game that was a genuinely good game, not another passable one that I accepted because it happened to make use of one of my favorite franchises.
Click to continue reading Is being too good at Shadow of Mordor robbing me of a better experience?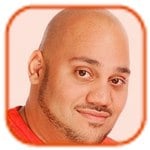 Posted by Andru Edwards Categories: Home Entertainment, Movies, Men, Teens, Under $100, Under $250, Under $50, Under $500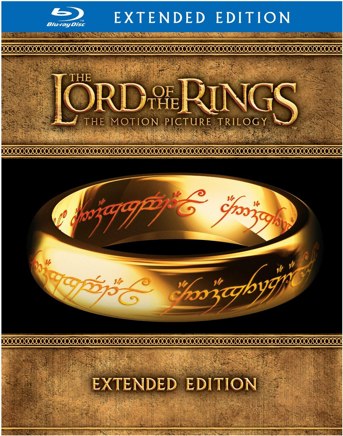 We love to focus on great tech deals in our 2012 Holiday Gift Guide as well, and that's why we are recommending The Lord of the Rings Extended Edition Blu-ray--it's currently available as an Amazon Gold Box special, and that makes it $43.49. That is a 64% discount off of Amazon's regular price, and makes a great gift for the movie lover in your life. The set includes the entire Lord of the Rings trilogy (The Fellowship of the Ring, The Two Towers, and The Return of the King Extended Editions,) and has a bunch of footage that was left out of the theatrical releases of the films. Pick this set up today from Amazon before the price goes back up!
Read More

| Lord of the Rings Extended Edition Blu-ray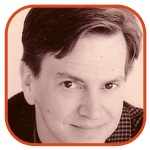 Posted by Tom Mason Categories: Editorials, Movies, Independent
This was posted by WaRP Graphics employee "Wendy Masque," on Elfquest's official Facebook page:
"After close to four years of suspense - and longer than four years of your much-appreciated interest and support - the word has come down from Warner Bros. And the word is 'no.' Their simple explanation is that they don't want to compete with The Hobbit. This was a possibility, among several, that we were prepared for. It is a relief, at last, to know."
Sad news for fans.
Movie studios make similarly-themed competing movies all the time (Armageddon and Deep Impact, anyone?) so that can't be the real reason. In fact, it sounds like movie studio bs.
Click to continue reading ElfQuest Movie: No Go
I'll get this out of the way early: I don't like Mickey Mouse as a character. I find him the most irritating one in the Disney cartoon universe and his high-pitched voice makes him the Jennifer Tilly of animation for me. So I was all poised to not like the new Boom! Kids comic with him as the star.
Naturally, I'm wrong, again. Mickey Mouse and Friends #296 kicks off Boom!'s launch of the title with a tale by Stefano Ambrosio (translated by Saida Temafonte) and artists Lorenzo Pastrovicchio, Roberto Santillo and Marco Giglione that ties in with Sorcerer's Apprentice continuity (from Fantasia). Mickey's still the apprentice to the sorcerer Nereus and still not doing a good job, magically speaking. When Nereus leaves for an emergency, Mickey is tricked out of the drought-suffering village's magic crystal by Peg-Leg Pete.
Before Nereus returns and realizes what a dope his apprentice is, Mickey has to join a sorcerer's team in the far-off city of Grand Haven and enter a tournament to try to win the crystal back. Fortunately, he's found Goofy, a sorcerer who really wants to be an alchemist and herbalist, and Donald Duck, a sorcerer with a pet dragon. Together, the three form their own sorcerer's team and set out to defeat Pete, who's determined to stop them (and he's got Disney's classic Beagle Boys on his side).
Click to continue reading BOOM! Mickey Mouse and Friends #296

Posted by Chris Pereira Categories: Accessories, Action, Activision, Adventure, Bungie, CAPCOM, Casual, Corporate News, Driving, E3, Electronic Arts, First Person Shooters, Hardware, Microsoft, Party Games, PC, Puzzle, Release Dates, Retro, Role Playing Games, SEGA, Simulation, Special Editions, Sports, Strategy, Survival Horror, Take2, Third Person Shooters, Trailers, Ubisoft, Xbox 360, Xbox Live, Xbox Live Arcade, Xbox Live Marketplace
Unfortunately, I wasn't able to attend E3 this year – instead, I'm on vacation in Cape Cod, using awful hotel Wi-Fi to watch streamed press conferences. Not the most glamorous way to take it all in, but exciting announcements, great games and new details are welcome no matter how you hear about them.
Here's my personal transcription (in very brief form) of all the announcements and showings, along with some reflection on what Microsoft had to show.
Click to continue reading E3 2007: Microsoft's Press Conference Recap And Impressions

Posted by Chris Pereira Categories: MMORPG, PC, Release Dates
The Lord of the Rings Online has been a major success since its release in April, and as if there wasn't enough content in the game already, MMO subscribers will be in for a whole lot more when the Shores of Evendim update hits on June 13. The best part about it? It's going to be free – as will many of the subsequent updates to the game. Finally, I really feel like my $15 a month is really paying off.
A whole new region will be included, in addition to over 100 new quests, the battle for Helegrod raid, nine entirely new monsters and major enhancements to monster play, the music system, and Champion class. Awesome. Now, if only there were a way to transfer characters from one server to another…
Click to continue reading LotRO's First Content Update Gets Dated
© Gear Live Inc. – User-posted content, unless source is quoted, is licensed under a Creative Commons Public Domain License. Gear Live graphics, logos, designs, page headers, button icons, videos, articles, blogs, forums, scripts and other service names are the trademarks of Gear Live Inc.