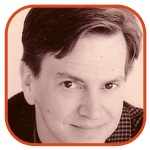 Posted by Tom Mason Categories: Editorials, Television
What's the biggest comic book coming out this year? Is it Before Watchmen? AvsX? My Little Pony? Nope, the most exciting news out of comics this year is that The Situation, the gym-tan-laundry rehabbing co-star of Jersey Shore, is putting out his own comic book, called, simply, The Situation.
Not many details have been released about it yet, other than that fell behind schedule. After debuting his comic in September on The Tonight Show with Jay Leno, The Situation will show it off at Wizard World Austin on October 27.
Our imbedded industry spies have revealed to Comix 411 that a number of new characters will be making their first appearance in the first issue. How many? At least 10 (coindence... or not?) Here, then, are the Top 10 new characters featured in The Situation's upcoming comic:
Click to continue reading The Situation: Top 10
Read More

| The Situation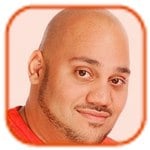 Posted by Andru Edwards Categories: Cell Phones, Features, Handhelds, Microsoft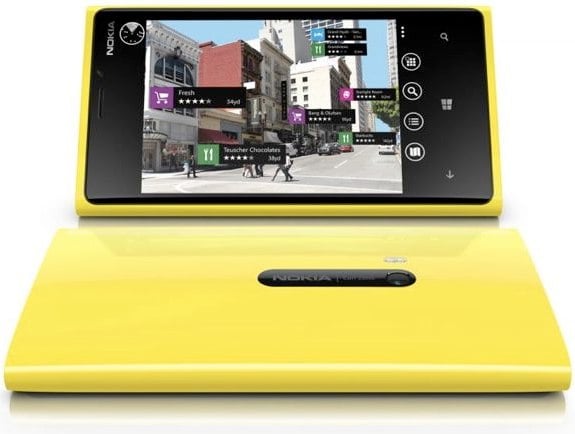 Yesterday Nokia announced its new Lumia 920 Windows Phone 8 smartphone. If you're in the market for a new device, this is one you'll want to take a look at. While there was no specific launch date named, there were a few features that definitely caught our eye. In fact, we've compiled the top five Nokia Lumia 920 features for you after the break.
Click to continue reading 5 features that make the Nokia Lumia 920 shine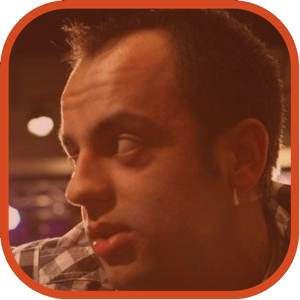 Posted by Andrey Malskiy Categories: Transportation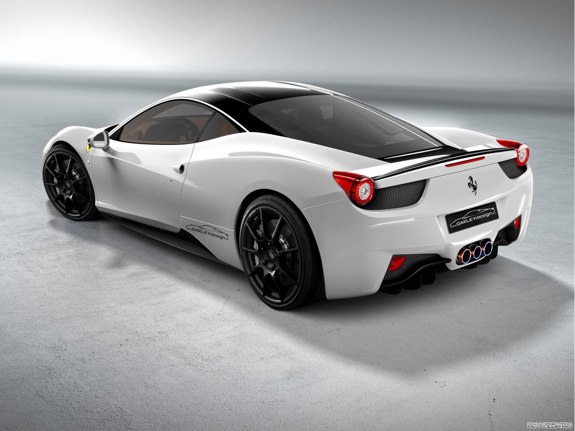 Here's a look at the top 10 vehicles with a high male ownership. We're not all too surprised with the list of cars, minus a couple of choices.
The Ferrari 458 Italia finds itself on the top of the list with 95.3% of its owners bring men.
After you're done thinking about who might own the other 4.7% of the 458, the list continues with the BMW 1 Series M taking second followed by Audi R8, Mercedes SLS AMG, and the Ferrari California. We're not surprised to see all these high-performance, lead-footed fun cars hitting the list. I know that most these cars are on my list of must drive cars before I die.
Number six goes to the Porsche 911, a classic, if you ask us, followed by the Nissan GT-R with 87.9% male ownership. Number eight is were the list take a turn for the worst, the all-ever, cookie-cutter-remixed-Chevy Silverado, GMC Sierra pickup trucks; following closely behind it the Ford F-Series. Number ten goes to the ever-classic, mid-life crisis Chevy Corvette.
What leaves us bogged are the number eight and nine slots, is there really nothing better out there other than pick-up trucks?
Read More

| InsideLine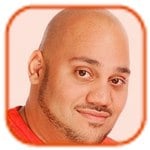 Posted by Andru Edwards Categories: Apple, Features, Music, Storage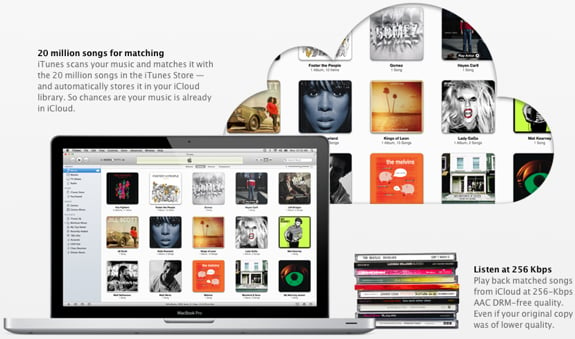 The first member of Apple's iCloud family that requires separate payment is here: the $24.99-a-year iTunes Match. The service will store any and all music in your computer's iTunes library up to Apple's servers and make it accessible to any of your iOS devices or computers running iTunes.
Though the free iTunes in the Cloud has existed since the launch of iOS 5 on Oct. 12, that service only covers music you've bought through the iTunes Store.
Apple's iTunes Match examines your song collection and determines whether Apple's servers contain a copy of each tune, in which case no upload on your part is required, and you can download a high-quality 256 Kbps AAC iTunes Plus version of the songs onto any device or computer you've signed into using the same Apple ID.
But for those who still have lingering questions about iTunes Match, here are a few more details:
Click to continue reading 5 things you should know about iTunes Match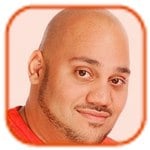 Posted by Andru Edwards Categories: Cameras, Features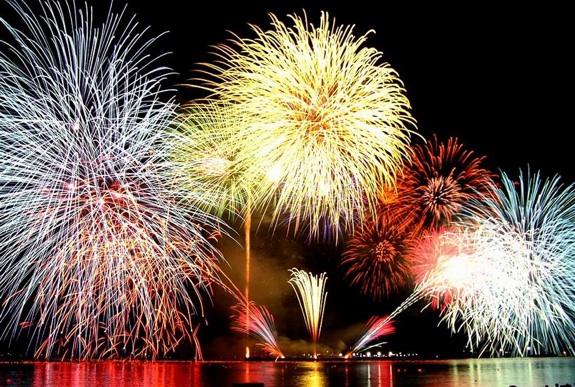 Being that it's Independence Day here in the USA, fireworks displays are gonna be starting in a few hours and we thought we could point you to some tips on how to capture some breathtaking fireworks photos. Here are teh top 10 fireworks photography tips to help you start thinking about your setup for tonight, and years to come:
Use a tripod to keep things steady
Use a camera with a remote shutter release (again, to keep things steady)
Frame your shot to anticipate where the fireworks will be
Shoot at a wider focal length
Set your aperture to somewhere between f/8 and f/16
Set your shutter to a long exposure
Shoot at a low ISO. Set it at ISO 100.
Turn off your flash
Shoot in manual mode rather than auto focus
Check on your results during the fireworks display so you can tweak as necessary
That's it! Of course, if you want to go more in-depth on those tips, you can head over to Digital Photography School to get more details on each of the ten tips listed here. Good luck!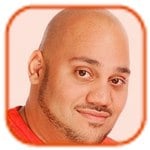 Posted by Andru Edwards Categories: Apple, Cell Phones, Editorial, Handhelds

Yesterday we told you that Apple started selling unlocked iPhone 4s here in the U.S. We do have to admit that the move leaves us scratching our heads a bit. The iPhone 4 is a year-old device at this point. That leaves the question: why?
The GSM iPhone 4 only works well on AT&T. Sure, you can run it on 2G EDGE with T-Mobile, but that's a lousy user experience, and Apple is all about providing smooth user experiences. I just can't accept that T-Mobile users want the iPhone so desperately that they're willing to give up 3G for it, although I may be wrong about that, too.
Boy Genius Report's Jon Geller is right when he says that Apple sells unlocked iPhones in 85 other countries. But those countries all have more than one GSM iPhone-compatible 3G carrier. Canada has three. Dave Zatz points out this morning that for Americans, the "unlocked" iPhone will cost $450 more over two years than the locked model, because AT&T doesn't give any discounts for bringing your own phone. That's "an extra $450 mostly for the privilege of feeling more liberated and fancy free," he concludes.
Click to continue reading Six reasons why Apple is selling unlocked iPhones in the US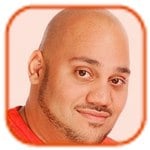 Posted by Andru Edwards Categories: Apple, Features, Handhelds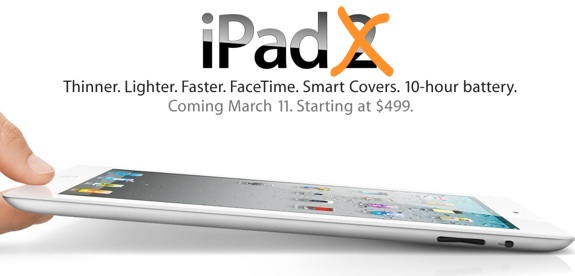 Apple has a new iPad on the way, but you've probably gotten pretty chummy with your original model. For a first-generation product, the Apple iPad is a fine tablet that can do tons of different things and hasn't lost any of its functionality in the last few days. Sure, the newer iPad 2 is more compact, faster, and adds cameras, but besides that, there's not much more in the way of upgrades. So, should you make the move to the iPad 2?
Well, the new one has a camera, so you can use FaceTime, Photo Booth, and other fun iLife apps that focus on taking photos or videos. If your best friend or favorite relative has an iPhone, iPod touch, or a Mac, this would be the perfect way to get some video calls going without getting a new cell phone. And its faster CPU and graphics processor means it's better suited for the apps and games of the future. Still, there are several good reasons why you shouldn't ditch your old iPad just yet. Here are five of them:
It's as good a media player as the iPad 2
The iPad 2 doesn't increase the resolution or improve the brightness or colors of its display over the first iPad, so as a plain movie viewer, there's no compelling reason to replace your iPad. There are no movies you can watch or songs you can listen to on the iPad 2 that you can't on the original iPad.
Click to continue reading 5 reasons not to buy the iPad 2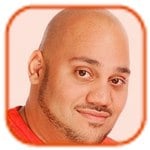 Posted by Andru Edwards Categories: Apple, Editorial, Features, Handhelds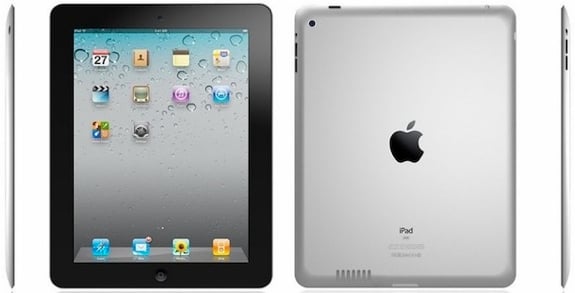 It's been a year since Apple took the wraps off its first tablet. In those past 12 months, the iPad hasn't had too much serious competition, and has easily dominated the tablet market. But with the recent introduction of Google's tablet-specific Honeycomb Android OS on devices like the Motorola Xoom, the tablet space is finally starting to get interesting.
And while other companies like HP, Motorola, and RIM are releasing first-generation tablets, Apple is set to unveil its second-gen iPad tomorrow. The invites have been sent, and the blogosphere is bursting with all sorts of ideas about what the 'iPad 2' might look like. But as anyone who follows Apple knows, nothing is certain until it's unveiled on stage in San Francisco. Here are 11 ways Apple could knock it out of the park with its next iPad:
Add a Verizon 3G iPad
The fact that Verizon started selling the Wi-Fi-Only iPad with a Mi-Fi bundle back in October, and since the iPhone 4 landed at Verizon last month, we can't see a reason why the next iPad wouldn't be available on both AT&T and Verizon. There could be an existing exclusivity agreement where AT&T would get the iPad 2 first, and then Verizon would follow sometime later, but my fingers are crossed that this won't happen.
Even Better, Make it a 4G Verizon iPad
Verizon's 4G network has been up and running since December, and the first LTE phones are expected any day now. Also, if you buy a Motorola Xoom, it comes with the promise of a free future 4G upgrade. Why not the iPad 2? Hopefully, the accompanying data plan wouldn't be prohibitively expensive.
Click to continue reading 10 features we'd love to see in the next iPad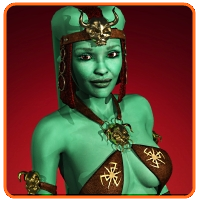 Posted by Patrick Lambert Categories: Internet, Movies, Software

At the end of the year, search engines publish their lists of most search terms, indicating what the trend online is. From a more underground source however, TorrentFreak has compiled their list of top 100 search terms on BitTorrent for 2010. They got their search data from KickassTorrents, one of the top 10 BitTorrent sites, with a few hundred of million searches per year. The top search term ended up being "Inception", followed by "Iron Man 2", "2010" and "xxx". All 100 top terms are shown on their site, but it's clear what people go to BitTorrent sites for. Most of the words are movie titles, followed by porn keywords. Notably, Microsoft Windows 7 picked up the 20th spot.
Read More

| TorrentFreak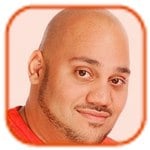 Posted by Andru Edwards Categories: Apple, Internet, Microsoft, Misc. Tech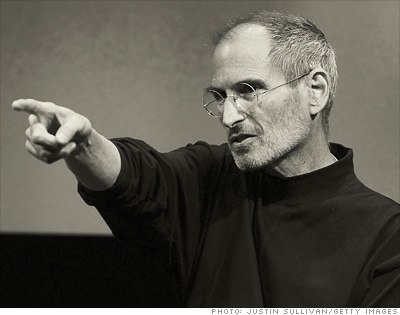 Fortune has gone all tech on us this week, compiling a list of who they think are the fifty smartest people in tech. We found it interesting because most lists focus on the richest CEOs, or straight up performance on the job rather than things like intelligence, and the vision and impact they have on the tech world. The way they did it was to break the list down into ten categories (smartest CEO, smartest founder, etc.) and then list five names in each, listing a top choice for each category in the process. Here's a peek at what they came up with:
Smartest CEO: Steve Jobs, CEO, Apple
Smartest Founder: Mark Zuckerberg, CEO, Facebook
Smartest Designer: Jonathan Ive, Senior VP of Industrial Design, Apple
Smartest Academic: Danah Boyd, Social Media Researcher, Microsoft Research
Hi the read link below to head to Fortune for the full list.
Read More

| Fortune

© Gear Live Inc. – User-posted content, unless source is quoted, is licensed under a Creative Commons Public Domain License. Gear Live graphics, logos, designs, page headers, button icons, videos, articles, blogs, forums, scripts and other service names are the trademarks of Gear Live Inc.