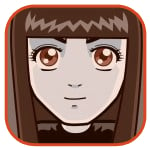 Posted by Sheila Franklin Categories: Design, Misc. Tech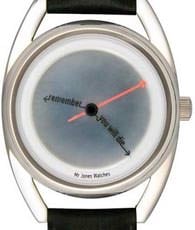 This timepiece is for those that believe that the cup is half empty or maybe for those who know that time keeps on ticking, ticking away. Crispin Jones designed his Accurate watch in what he refers to as Critical Design, "using the language and tools of design to articulate a critical perspective."
Created with a mirrored dial like the original analog with rotating discs, his watch is available in a Limited Edition of 100 for ~$163.00. To see more of Jones' concepts with messages, check out his website.
Read More

| Cool Hunting


Posted by Paul Hamilton Categories: First Person Shooters, PC, Xbox 360
BioShock has, in the days since it's release, received a seemingly equal amount of praise and criticism. While reviewers are raving about the game's polish and atmosphere, some gamers have been griping about the way the game handles widescreen displays and some of the DRM issues on the PC version. And as was perhaps inevitable, someone in the mainstream media started some stink about the game's moral dilemma involving harvesting versus saving the Little Sisters.
Irrational/2K Boston's Ken Levine spoke with Joystiq about these and other post-launch issues, essentially coming clean that there were some mistakes made on their end, but confirming that they were committed to making things right. He also confirms that there isn't any PlayStation 3 version in the works despite the reference to the platform found in a configuration file. Regarding the Little Sister concern, Levine says:
This is a game about making your own choices and consequences. It doesn't take things lightly. Somebody should just sit down and observe the sequence of harvesting a Little Sister. It is about the most thoughtful presentation and most carefully executed presentation of the subject. It is strictly about getting the emotional content across without unnecessary violent content. There are people on the flip side who want to chase down a Little Sister with the gun, if they want that, they're playing the wrong game.
Read More

| Joystiq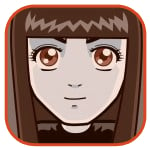 Posted by Sheila Franklin Categories: Misc. Tech, Movies, Toys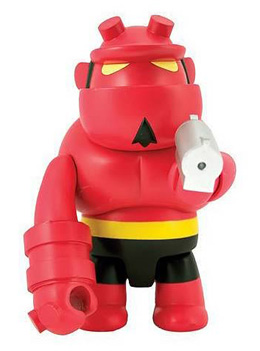 Entertainment Earth can find anything menacing and turn it into adorable. Knowing that a second Hellboy movie is in the works and will be released next year about this time, we discovered this limited edition vinyl Qee. Standing at 8-inches, Mike Mignola's creation has flexible arms and legs for breaking up rubber bricks with his right hand. If that isn't enough action, he also has his signature gun implanted on his left one. With only 1,500 available, this is truly only for fans of the comic/movie at $79.99. Pre-order now as availability should be sometime this month.
Read More

| Nerd Approved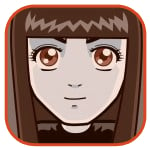 Posted by Sheila Franklin Categories: Misc. Tech, Toys, USB

The mimobots have returned to the planet with their Core Series 2. If you are as big a fan of the little buggers from Planet Blõôh as we are, you know that they come in a Limited Edition, in this case 2,000 for the nine figures. Included with your mimobot are preloaded games, animation and a new Mimozine digital mag. Designed by Dino Alberto, the USB flash drives come in 512 MB ($39.95,) 1 GB ($49.95,) 2 GB ($69.95,) and 4 GB ($109.95) sizes.
Read More

| mimoco


Posted by Lolita Beckwith Categories: Movies, Music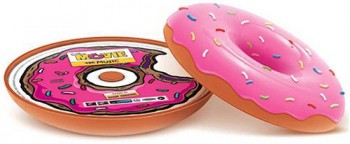 What is it about the last Friday of the month that inspires nationwide frenzy and anticipation? On June 26 it was the iPhone's debut, this July 27 it's "The Simpsons Movie". The past few weeks have been heaven for fans of the series, with a publicity juggernaut that includes turning 7-Eleven's into exact Kwik-E-Mart replicas and even being able to Simpsonize yourself online. Now comes the Limited Edition soundtrack, which is not only scored by prolific Oscar-winner Hans Zimmer, but is packaged in a Homer-tastic plastic donut with pink frosting and sprinkles. We absolutely love it. They're currently available for pre-order on Amazon.com for $21 USD, and will ship July 31. We highly suspect this one will sell out fast.
Read More

| Amazon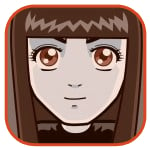 Posted by Sheila Franklin Categories: Wearables, Household, Misc. Tech

Tokyoflash has told Gear Live that they have two new black and blue Limited Edition watches that still take a bit of deciphering to read. The LEDs feature time, date, and day of the week and have auto-light activation possible every fifteen minutes between 6 p.m. and midnight to remind you that it is way past your bedtime. The timepieces have a stainless steel band and run on two lithium batteries. Getting your own piece of the "Dark Side" will cost you 21,900 ($180.62) and ¥15,900 ($131.13) respectively.
Read More

| Tokyoflash


Posted by Chris Pereira Categories: Bungie, Microsoft, Special Editions, Xbox 360
The so called "Limited" Edition (limited to the number of them they can sell, no doubt) of Halo 3 has had its case unveiled, and I've gotta say – it looks pretty sweet. Sweet to the point where I considered changing my plans to purchase the Legendary Edition. For only $70 – $10 more than the standard edition, and $60 less than the Legendary Edition – you'll receive a copy of the game, a bonus disc with all sorts of goodies, and a Halo fiction and art book. There was an erroneous picture floating around the internet that showed a second game disc, but this was proven to be a mistake on Microsoft's end. Bungie.net's Frankie explains the error:
The Collector's Edition picture erroneously shows that it ships with a Bonus Content disc and a Game Two disc. Incorrect. It's a mistake at MS' end and we're updating retailers with the correct image. The "Game Disc 2" shown in the art actually refers to an interactive Bonus Content disc. It's an Xbox "executable" (think of it like a menu-driven disc, similar to the Official Xbox Magazine cover disc) and internally, has always been referred to as "Game Disc 2" because it has to go through the same certification process as Halo 3 itself. That was somehow communicated to MS retail marketing verbatim. Hence the error. No big deal.
It actually is a pretty complicated situation, so check after the break for the full explanation and list of contents for each Halo 3 SKU.
Read More

| Bungie.net


Posted by Chris Pereira Categories: PC, PlayStation 3, Release Dates, Special Editions, Ubisoft, Xbox 360
The highly anticipated Prince of Persia-like Assassin's Creed has finally been given a timeframe for release; the Xbox 360, PlayStation 3 and PC versions will all be released in November. Naturally, a limited edition will be available for what is becoming the standard price of $69.99 (unless your name happens to be Grand Theft Auto or Halo), and includes the following:
Tin box
Penny Arcade comics
Altair figure
Mini strategy guide
Trailers, documentaries, other videos
Normally I'm ready to pounce on the fact that every single game nowadays has some sort of Limited Special Collector's Edition, but Assassin's Creed is one of the most highly anticipated games of the year; this one looks like it deserves an LE.
Posted by Christopher Sasaki Categories: Hardware, Rumors, Xbox 360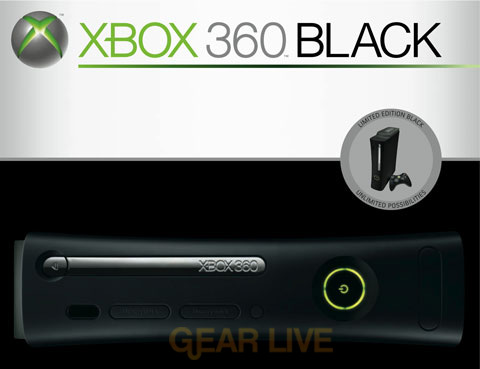 Playfeed's parent blog, Gear Live, has gotten a hold of some internal images of a limited edition black Xbox 360 console with HDMI support, which would seem to confirm the recent rumors on the Internet about a black Xbox 360 release. These rumors originally had the release timed to counter the Playstation 3 launch in Europe and Australia, but an actual release date at this time is unknown. The box art reportedly mentions that the new console includes three USB 2.0 ports and an HDMI port, but has no mention of the hard drive size. Still, the mythical HDMI-enabled Xbox 360 looks to be getting closer and closer to becoming a reality.
Read More

| Gear Live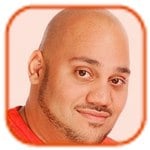 Posted by Andru Edwards Categories: Microsoft, Rumors, Video Games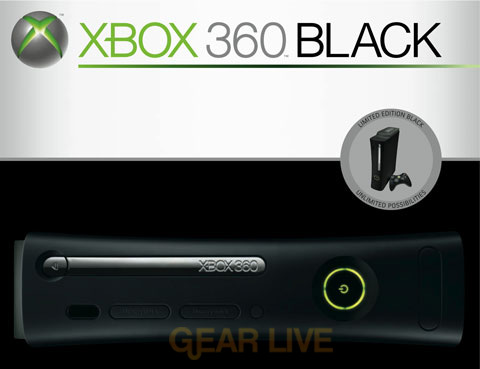 We have been hearing about the possibility of a black Xbox 360 since before the console launched back in 2005. The early development kits were black, so it didn't seem too far-fetched an idea. Here we are, over a year later, and we now have had two internal sources send us the above image of the supposed Xbox 360 Limited Edition Black. The first one was confidential and featured the entire box art and folding instructions, the second was just the image above, which matches the first image we got. On the side, it lists that this model specs out with three USB 2.0 ports as well as an HDMI port. The hard drive size isn't listed on the box, so we can't confirm any hard drive size increases. Other than that, if our sources are to be believed, this looks to be the real deal.
EDIT: For all the people saying it's a Photoshop job…well, yeah. We are pretty sure that companies like Microsoft use programs like Photoshop to create their box art. The fact that such software is used isn't enough reason - on it's own - to discredit it the image.
© Gear Live Inc. – User-posted content, unless source is quoted, is licensed under a Creative Commons Public Domain License. Gear Live graphics, logos, designs, page headers, button icons, videos, articles, blogs, forums, scripts and other service names are the trademarks of Gear Live Inc.