All you OS X users out there, it's time once again to fire up Software Update if you are on Leopard, because Mac OS X 10.5.7 is now available for download. This update focuses on bug fixes, stability, and security, with changes to iCal, Mail, parental controls, printing, and more.
Word on the street is that this may be the last update for Leopard, as Snow Leopard is right around the corner, seeing seed updates about once every two weeks. We've got the full list of changes for 10.5.7 for you, after the jump.
Click to continue reading Mac OS X 10.5.7 now available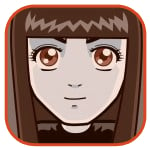 Posted by Sheila Franklin Categories: Cameras, PC / Laptop, Wireless / WiFi,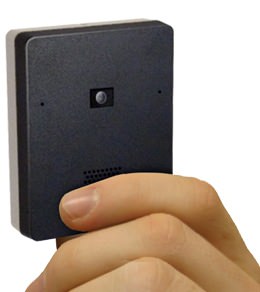 Ecamm Network has introduced the supposedly first Bluetooth webcam for Macs. The 2 x 2 1/2 x 5/8- inch BT-1 can stream 640x480 H.264 video and 48kHz AAC stereo audio. The camera covers up to a 30 foot range with 4 hours of usage. Compatible with Mac OS X 10.5 Leopard or newer and Bluetooth v2.0+EDR or better, the cam can pan and tilt with the best of them. A mini-tripod and mounting screw is included in the $149.99 price. Pre-order for a late Q1 delivery.
Read More

| eCamm Network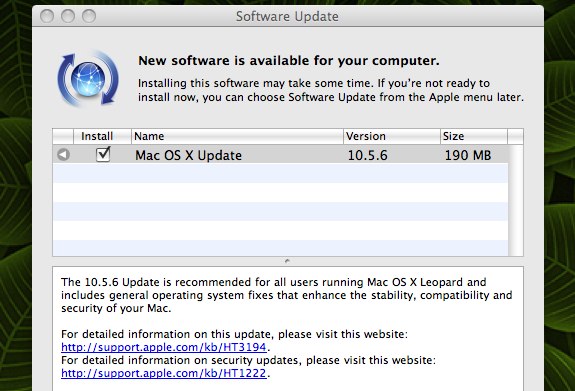 Time to fire up Software Update once again if you're a Mac owner, as Apple has just unleashed the OS X 10.5.6 update into the wild. This one features a large number of changes, but here are some of the one that caught our eye:
Address Book
Improves reliability of Address Book syncing with iPhone and other devices and applications.
Airport
Improves the reliability of AirPort connections, including improvements when roaming in large wireless networks with an Intel-based Mac.
Graphics
Includes general improvements to gaming performance.
Includes graphics improvements for iChat, Cover Flow, Aperture, and iTunes.
Mail
Includes overall performance and reliability fixes.
Improves Connection Doctor accuracy.
Fixes an issue that could cause messages identified as junk to remain in the inbox.
Fixes an issue that could cause Mail to append a character to the file extension of an attachment.
Addresses an issue that could prevent Mail from quitting.
Improves reliability when printing PDF attachments.
MobileMe
Contacts, calendars, and bookmarks on a Mac automatically sync within a minute of the change being made on the computer, another device, or the web at me.com. (Finally!)
Time Machine
Fixes issues that could cause Time Machine to state the backup volume could not be found.
Improves Time Machine reliability with Time Capsule.
Apple has detailed all changes on the page linked below.
Read More

| OS X 10.5.6 update details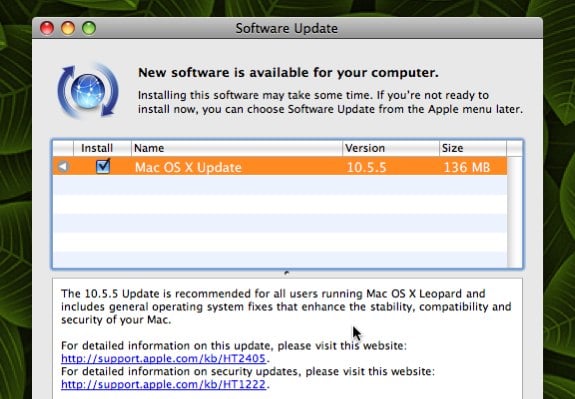 Time to fire up Software Update yet again, as Apple has just pushed out the latest update to Leopard, 10.5.5. There's a lot here, but being the email warriors that we are, seeing all the Mail.app improvements makes us just a tad bit exited. We are also into the MobileMe fixes as well. Gotta love the cloud. In any event, hit the jump to get the full list of updates. If you don't care, then you can just be assured by this nugget from Apple:
The 10.5.5 Update is recommended for all users running Mac OS X Leopard and includes general operating system fixes that enhance the stability, compatibility and security of your Mac.
Yeah, didn't do it for you either? Didn't think so.
Click to continue reading Mac OS X 10.5.5 released
Read More

| Mac OS X 10.5.5 release notes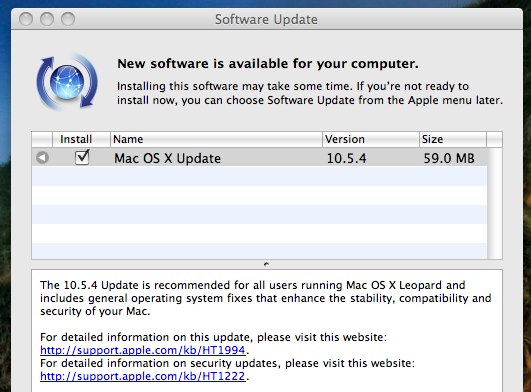 It's about that time to fire up Software Update again for those of you running Leopard, as Mac OS X 10.5.4 has just been unleashed. Our first thought was that it must be time for MobileMe, but reading the change log, we don't see it mentioned. However, there are a bunch of iCal fixes, among a few more generic updates, which you can check out after the break.
Click to continue reading Mac OS X 10.5.4 released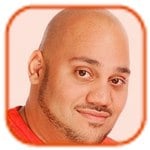 Posted by Andru Edwards Categories: Apple, Cell Phones, Rumors, Software,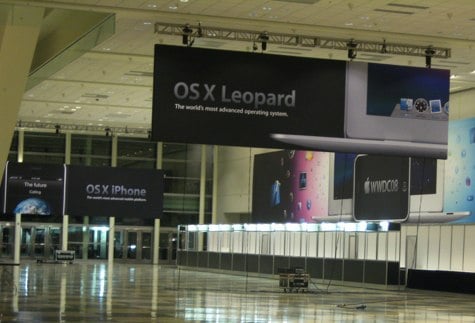 Apple's Worldwide Developer Conference starts on Monday. We already knew what the rumors are. 3G iPhone. OS X Snow Leopard. App Store. iPhone 2.0 firmware. Redesigned iMacs/MacBook Pros. Mac nano. Mobile Me service. Steve Jobs announced as Obama's running mate. Anything we missed?
Anyhow, one thing we can be certain of is that Apple is focusing on the operating system. As evidenced by the spy shot above, OS X Leopard and OS X iPhone should be getting some premium attention. Makes sense, being that this is a developers conference and all. We have one more spy shot for you after the jump.
Click to continue reading WWDC 2008 spy shot images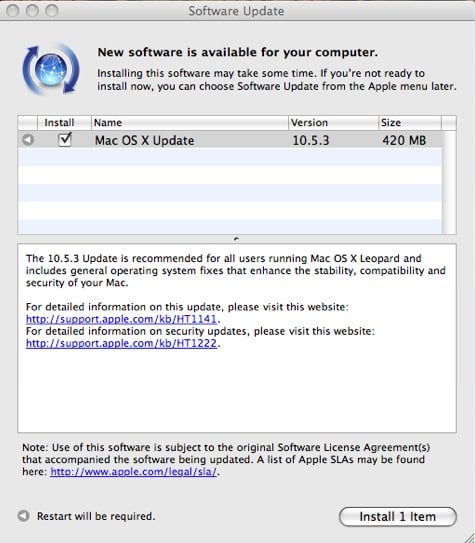 Apple has just released the latest batch of stability, compatibility, and security updates for OS X Leopard, all wrapped up in the 10.5.3 update. On my Mac Pro, the update is clocking in at 420 MB, so it's a hefty one. That is understandable though, because there are quite a few fixes in this one. Some that stand out to us include things like improved Time Capsule reliability, screen sharing fixes, and a few Spaces improvements. We've got the full list for you after the break, if you are interested. Otherwise, fire up Software Update to get the latest and greatest.
Click to continue reading OS X Leopard 10.5.3 update released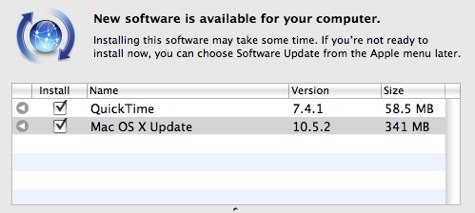 Time to fire up Software Update yet again, as the Leopard 10.5.2 update has just been released. We knew this one was meant to fix a ton of stuff under the hood of the OS, and the file size we are seeing is pretty much in line with that. A whopping 341 MB download. 10.5.2 includes fixes for Active Directory, Airport, Back to my Mac, Dashboard, Dock, Desktop, iCal, iChat, iSync, Finder, Mail, Networking, Parental Controls, Preview, Printing, RAW Image support, Safari, Login and Setup Assistant, System, Time Machine, as well as a few other areas. We told you it was big. Hit the Read link to get the full scoop, as this download might take you a few minutes…
Read More

| Mac OS X 10.5.2 Update Notes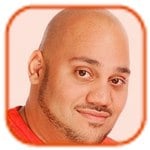 Posted by Andru Edwards Categories: Apple, Corporate News, PC / Laptop, Software,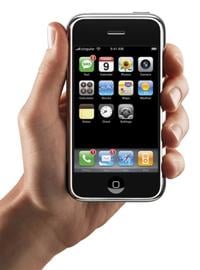 For those who were waiting with baited breath for the launch of Mac OS X Leopard at the Worldwide Developer's Conference in June, you are going to have to wait a bit longer. Apple just dropped a bombshell, claiming that, despite their promise that they would ship Leopard this spring, we won't be seeing it on Apple Store shelves until October 2007. The reason for the delay? One word: iPhone. From Apple:
iPhone contains the most sophisticated software ever shipped on a mobile device, and finishing it on time has not come without a price—we had to borrow some key software engineering and QA resources from our Mac OS® X team, and as a result we will not be able to release Leopard at our Worldwide Developers Conference in early June as planned. While Leopard's features will be complete by then, we cannot deliver the quality release that we and our customers expect from us. We now plan to show our developers a near final version of Leopard at the conference, give them a beta copy to take home so they can do their final testing, and ship Leopard in October. We think it will be well worth the wait. Life often presents tradeoffs, and in this case we're sure we've made the right ones.
Whoa. Think about that for a moment. Apple claims that the software on the iPhone, which is supposedly a stripped down and optimized OS X, is so sophisticated that they had to move resources from the Mac OS X team to the iPhone team to get iPhone out the door in June. Developers who attend WWDC will instead walk away with a beta version of Leopard.
If that isn't enough proof that Apple sees the iPhone as their main focus right now, we don't know what else they could do to convince you of that fact. Still, we guess that, on the positive side, the fact that Apple is delaying the OS as opposed to releasing an under-performing version of it's next-gen OS only to patch it up in a few months, is a good thing.
Read More

| Apple Hot News

© Gear Live Inc. – User-posted content, unless source is quoted, is licensed under a Creative Commons Public Domain License. Gear Live graphics, logos, designs, page headers, button icons, videos, articles, blogs, forums, scripts and other service names are the trademarks of Gear Live Inc.