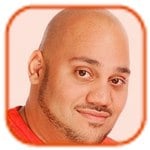 Posted by Andru Edwards Categories: Paramount, Biopics, Comedy, Celebrity Gossip, New Releases, Upcoming Releases,
Leonardo DiCaprio has reportedly "burned" himself out.
The Wolf of Wall Street star has been told to slow down by his friends as they fear his hectic work schedule is having a negative effect on his health and personal life. "Leo has been working like a demon over the past three years - and it's now starting to come back and haunt him. He's pretty burned out at the moment and suffering from insomnia from pushing himself so hard. Everybody is begging Leo to slow down but he's just very focused on making a lot of money right now -- to the exclusion of almost everything else," a source said.
However, it appears the 39-year-old actor has been investing his money wisely as he recently spent $10 million on a new four-bedroom apartment in New York. He also splashed out $8 million on an apartment adjacent to a $4 million home he already owns in the eco-friendly 2 River Terrace in Battery Park City last month. And in February, he spent $5.2 million on a six-bedroom mansion in Palm Springs, California.
Click to continue reading Leonardo DiCaprio's Friends Urging Him to Take a Break?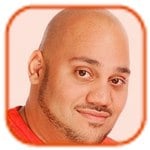 Posted by Andru Edwards Categories: Drama, Celeb News, Scripts,
Leonardo DiCaprio wants to star in a stage play.
The 39-year-old actor - who was catapulted to the spotlight in 1997's Titanic - has his sights set on performing in theaters after enjoying a film career spanning two decades, and is already looking at scripts for both classic and new productions.
"I have thought about theater on and off over they years but other things keep getting in the way. Maybe now's the time," he said.
Leonardo has been nominated for a number of awards for his work over the past year - including an Academy Award for Best Actor for his portrayal of corrupt stockbroker Jordan Belfort in The Wolf Of Wall Street - but he wants to wait until after awards season before he explores theatre work further. "I'm going to get all of this - the awards and traveling - over with and maybe, just maybe, there will be a play. I've actually been looking at a bunch plays and stuff. I would love to do it," he explained.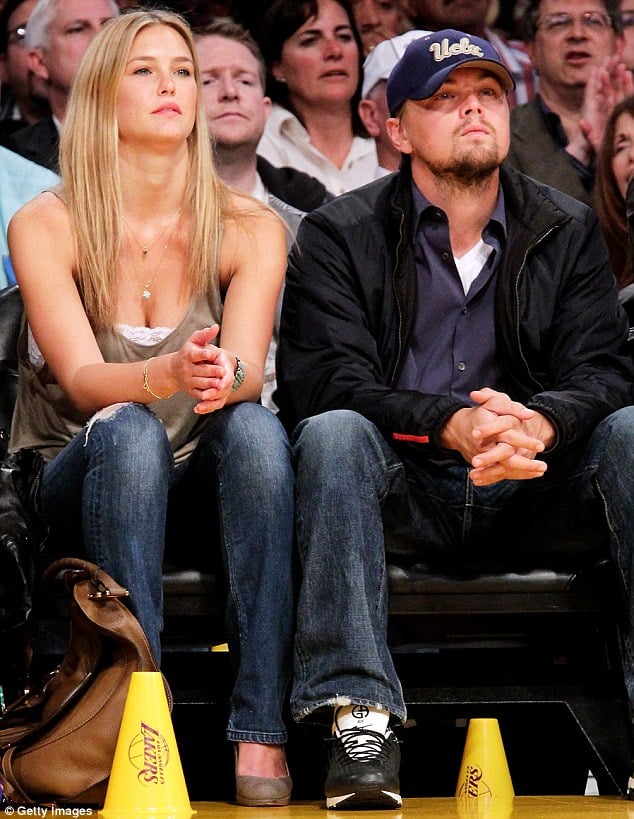 Leonardo DiCaprio hasn't ruled out getting married.
The 39-year-old actor, who is currently dating 21-year-old German model Toni Garrn and has previously romanced a string of well-known beauties, including Gisele Bundchen and Bar Refaeli, will consider tying the knot when it feels "right."
When asked if a wedding is something he envisages for himself, The Wolf of Wall Street star told Gayle King on CBS' This Morning on Thursday, "The truth is, it's gonna happen when it's gonna happen. I'm just gonna let it happen naturally. I really am. That's the only way to do it, I feel. And when it's right, it's gonna be right."
Leonardo insisted he is very happy with Toni, with whom he was spotted holidaying in Courchevel, France earlier this week: "I'm all right. I'm good for now."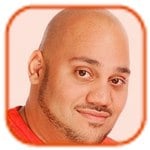 Posted by Andru Edwards Categories: Biopics, Drama, Period, Political, Celebrity Gossip, Upcoming Releases,
Leonardo DiCaprio plans to play former President Theodore Roosevelt for his next film role.
The Wolf of Wall Street actor is pushing for a biopic of the 26th leader of the US to go into production with director Martin Scorsese at the helm. "Leo is telling friends that after his latest movie proved to be a massive box office hit, he's pushing forward with his biopic of Roosevelt which will re-team him with Martin Scorsese. He says it's 'now or never' as he's patiently waited almost a decade for the money to materialize," a source said.
Leonardo will likely have to bulk out to play the strapping president - who was in office from1901 to 1909 - but the source says he's up for the challenge. "He'll do whatever it takes. This is the movie Leo wants to win an Oscar for, and he talks about it all the time," the insider said.
The movie will be based on the Pulitzer Prize winning book The Rise of Theodore Roosevelt, but some in Leonardo's camp are worried about the appeal of a political movie, after his last real life historical piece, 2011's J. Edgar - about famed former FBI director J. Edgar Hoover - was a flop.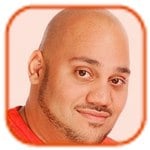 Posted by Andru Edwards Categories: Movies, Rivalries, Features, Rumors,
George Clooney isn't feuding with Leonardo DiCaprio.
The Monuments Men actor, who made headlines last year when he subtly dissed the Wolf of Wall Street star during an interview, insists he has no issues with the 39-year-old actor. "Somebody made it like there was a big fight. I've known Leo a long time and somebody just made that a fight," the 52-year-old star told ABC News' Popcorn with Peter Travers.
The former E.R. star's publicist was forced to defend him after George suggested Leonardo surrounded himself with the wrong type of people when recalling a basketball game they once played together in Cabo San Lucas. "The discrepancy between their game and how they talked about their game made me think of how important it is to have someone in your life to tell you what's what. I'm not sure if Leo has someone like that," he said.
Click to continue reading George Clooney Isn't Feuding with Leonardo DiCaprio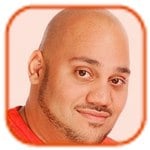 Posted by Andru Edwards Categories: Movies, Drugs, Features,
Leonardo DiCaprio claims getting beaten up when he was 15 changed his whole life.
The actor was brought up in a tough area of East Hollywood, Los Angeles, but won a scholarship to University Elementary School in a better part of town, which meant he was in for a shock when he later returned to standard schooling.
"When I went back to the public school system it was like - boom - this is reality. I got beat up the day I arrived because I had the attitude of everyone living harmoniously with one another. That was the motivational thing that happened to me in my life. I was 15, and I said to my mom, 'I want to be an actor. Please take me to auditions.' Because I had to get out of that public school system."
The Wolf of Wall Street star Leonardo, 39, also said his upbringing in an area where there was "a major prostitution ring on my street corner [and] crime and violence everywhere" meant he has never had the desire to take drugs.
Click to continue reading Getting Bullied Prompted Leonardo DiCaprio's Career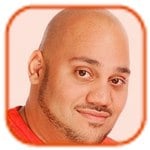 Posted by Andru Edwards Categories: Paramount, Biopics, Period, Comedy, Celeb News, Filmmaking, New Releases,
Leonardo DiCaprio needed "a lot of chiropractic work" after filming The Wolf of Wall Street.
The 39-year-old actress portrays notorious stockbroker Jordan Belfort in the movie, and he was advised by the banker on how to act in a scene where he had to crawl to a car while on drugs - and he found mimicking his moves incredibly painful.
"I didn't know anything about Quaaludes, and he had taken a tremendous amount of them. I videotaped him on the floor, rolling around, and he really articulated to me that you have every intention of going to a certain destination, but your body doesn't go along with you. We shot it for, like, a week, and it was a lot of chiropractic work for me because it was incredibly painful," he told The New York Post.
Meanwhile, Leonardo's co-star Jonah Hill admits he wouldn't use the expletive-filled language of the movie in his everyday life: "I'm happy to be in Scorsese's movie. I try not to use those phrases at home. But the script's so brutally honest I didn't mind saying them.
Click to continue reading Leonardo DiCaprio Reveals Filming Agony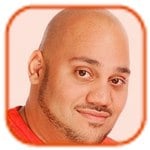 Posted by Andru Edwards Categories: Paramount, Biopics, Comedy, Filmmaking, New Releases,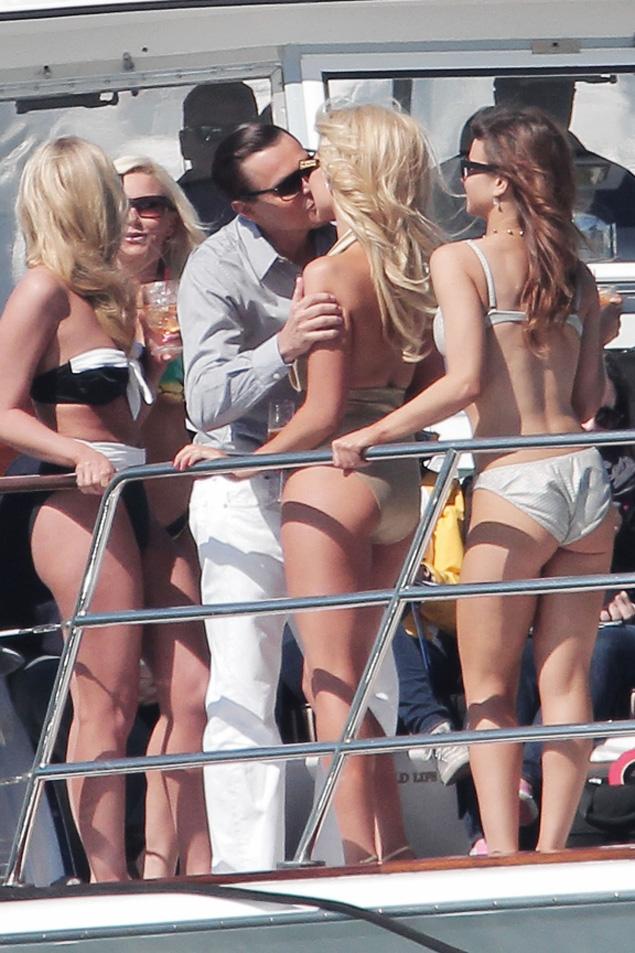 Margot Robbie violently slapped Leonardo DiCaprio on the set of The Wolf of Wall Street.
The 23-year-old actress got caught in the moment while filming Martin Scorsese's new black comedy and accidentally hit her A-list co-star hard across the face, much to her horror. However, the 39-year-old hunk - who plays womanizing stockbroker Jordan Belfort - was impressed with her courage and asked her to do it again.
"I got a little lost in the moment. I slapped his face and said, 'F**k you!' There was a stunned silence then they all burst out laughing. I'd thought they were going to sue me. I apologized profusely but Leo said, 'That was brilliant. Hit me in the face again!'" she told GQ.
Meanwhile, Margot has admitted she finds it hard maintaining a slender figure for the cameras and tends to yo-yo diet because she can't resist fatty food. "I don't have a very good diet. I love beer, fries, burgers, but if I have to get in a bikini then I ear carrot sticks for three days. I'm one extreme or the other. I'm not good at doing moderation," the blonde bombshell joked.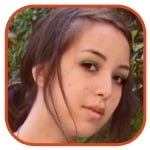 Posted by Robin Paulson Categories: Paramount, Biopics, Drama, Comedy, Celebrity Gossip, New Releases,
While audiences across the country are raving about Martin Scorsese's latest film The Wolf of Wall Street, one woman who was incidentally caught up in the real life drama is making it clear that she has a bone to pick with the Oscar-winning director and his star, Leonardo DiCaprio.
In an open letter in LA Weekly, Christina McDowell - the daughter of Tom Prousalis, a former associate of real life Wolf of Wall Street Jordan Belfort - condemns Scorsese and DiCaprio (who portrays Belfort in the film) for glamorizing crime:
"So here's the deal. You people are dangerous. Your film is a reckless attempt at continuing to pretend that these sorts of schemes are entertaining, even as the country is reeling from yet another round of Wall Street scandals. We want to get lost in what? These phony financiers' fun sexcapades and coke binges? Come on, we know the truth. This kind of behavior brought America to its knees."
Click to continue reading 'Wolf of Wall Street' Victim Slams DiCaprio, Scorsese in Open Letter
Read More

| LA Weekly via The Hollywood Reporter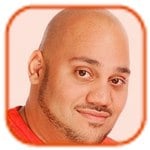 Posted by Andru Edwards Categories: Paramount, Biopics, Drama, Comedy, Celeb News, New Releases,
Leonardo DiCaprio saw people "intoxicated by their own self-importance" growing up in Los Angeles.
The actor doesn't think he'll ever get carried away with money like his character Jordan Belfort in Wolf of Wall Street or drugs or booze because he has seen people make bad choices and he doesn't want to do the same.
"I grew up in Los Angeles, I was born in Hollywood, so I've seen firsthand the destructive nature of that town and how people are intoxicated by their own self-importance and surrounded by temptation on a daily basis. I wouldn't say it was a dangerous place but there's all sorts of choices in life and I've always tried to focus on one thing. No matter how much talent you have you have to be in the right place in the right time. I understand that I'm lucky to be given this amazing opportunity, it's what I've always wanted to do so I'm not going to waste it."
Click to continue reading Leo DiCaprio: People in LA Make Bad Choices
© Gear Live Inc. – User-posted content, unless source is quoted, is licensed under a Creative Commons Public Domain License. Gear Live graphics, logos, designs, page headers, button icons, videos, articles, blogs, forums, scripts and other service names are the trademarks of Gear Live Inc.