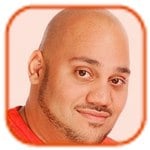 Posted by Andru Edwards Categories: Celebrities, Fashion Designers, News,
While Madonna may be the Material Girl, she may not be allowed to use the name for her clothing line.
The Queen of Pop - who worked on a range of clothes entitled Material Girl with her 13-year-old daughter Lourdes - is being sued by LA Triumph for using the same name as their clothing collection.
"Our client and its predecessor have been continually selling similar clothes in similar retail outlets at similar price points under the Material Girl brand since at least 1997 and Madonna and her new-found company do not have the right to trade in the same space under this brand," lawyer Peter Afrasiabi told X17online.
Chris Arledge, an intellectual property lawyer, added, "As a result of their acts, our client faces a risk of being subsumed by Madonna's profile, obvious worldwide notoriety and the massive spending campaign by Madonna, her company and retailers on her behalf."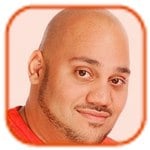 Posted by Andru Edwards Categories: Movies, Television, Weddings, Legal Issues,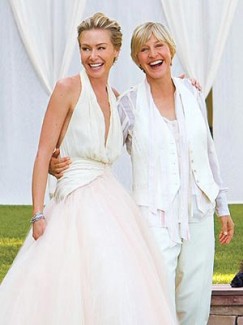 Actress Portia de Rossi is taking on her wife Ellen DeGeneres' surname.
The 37-year-old actress - who married the talk show host almost two years ago - filed a petition in a Los Angeles court to formally become Portia DeGeneres. "Petitioner is taking the last name of her spouse," court papers state.
Portia signed the documents in March this year and filed them in Los Angeles Superior Court on Friday, but the name change won't be official until a hearing takes place on September 23. Although Portia is cementing the couple's love for one another by changing her name, it doesn't look as if children are on the cards for them
Ellen, 52, recently revealed she and Portia have no plans to start a family: "I don't think we're going to have kids. We have animals, and we love them. And, you know, we are brand new aunts. Her brother and his wife just had a baby girl who's a month old now, and it's fun to be a part of that. It's just a huge responsibility, and I don't know that that's something we want to take on. We're very happily married without children."
Portia and Ellen married in front of 30 guests at their Beverly Hills home on August 16 2008.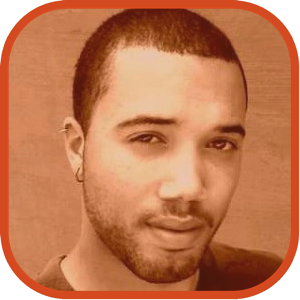 Posted by John Kilhefner Categories: Hardware, Mods/Hacks, Nintendo, Nintendo DS, Portable/Mobile,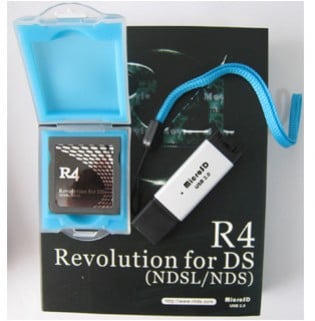 In an attempt to thwart rampant piracy of their Nintendo DS line of video games, Nintendo has been combating the use of the R4 card and other methods of pirating for years. Finally, Nintendo has seen a tremendous victory come about in the form of the banning of R4 cards in the United Kingdom.
Previously, the R4 card was used (or supposed to used at least) to install homebrew games that indie developers would cook up for the DS. However, the R4 could also be loaded with easily accessible retail versions of Nintendo DS titles from major developers posted online. This posed a big problem to not only Nintendo, but to the developers who saw a decline in their sales. With digital downloads of their games available online, and easily transferable to one of these R4 cards, it seemed that their games didn't stand a chance at retail. Why purchase something when you can get it for free?
In light of this misuse of R4 cards, a UK court has ruled in favor of Nintendo, making the R4 card illegal in the UK. While this comes as a huge victory to Nintendo, we must shed a tear for the indie homebrew developers who actually used the R4 cards for its intended purpose.
Nintendo had this to say:
"In the UK alone, there have been over 100,000 game copying devices seized since 2009. Nintendo initiates these actions not only on its own behalf, but also on behalf of over 1,400 video game development companies that depend on legitimate sales of games for their survival."
Read More

| MCV UK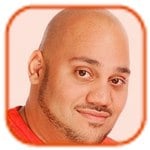 Posted by Andru Edwards Categories: Music, Celebrity Babies, Legal Issues, Rumors,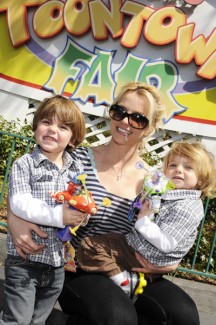 While her career is experiencing a comeback, Britney Spears's domestic life isn't still quite on track. The princess of pop is reportedly set to be quizzed by social workers over allegations of child abuse.
Spears, who has two sons, Sean Preston, four, and three-year-old Jayden James, with her ex-husband Kevin Federline, has been accused by her former bodyguard Fernando Flores of being an unfit mother, beating one of the tots with a belt and giving them both foods they were allergic to.
"Britney doesn't mean to be a bad mother. But Flores feels she has so many issues she can't be trusted around her boys. He claims the first really shocking incident was when she came marching into the pool house at her mansion and demanded his belt. He handed it over but then followed her into the main house and claims he witnessed the alleged incident," said a source.
Britney, 28, strongly denies claims she mistreated her young boys in late March or early April. They currently split their time between her home in Beverly Hills, California, and their father Kevin's house. Child protection agency workers apparently tried to question her about the allegations last week, but Britney had already left her home to spend a few days in Los Angeles.
Click to continue reading Britney Spears to be Questioned on Grounds of Child Abuse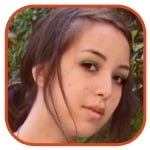 Posted by Robin Paulson Categories: Movies, Drugs, Drunk, Legal Issues,
Whether or not people think she deserves it, Lindsay Lohan got a big break. Perhaps not career-wise, but more along the lines of her legal woes…
Lohan's now-infamous 2007 DUI could have been a lot worse for the celebrity fashion designer. According to a Santa Monica Police report, the officer at the scene of the crime mistook her cocaine for a crushed breath mint!
" discovered a folded Clinique sun care card with an unknown substance caked on to the surface of the card in Lohan's right rear pocket… Some of the white substance fell to the floor. I used my foot to see what had fell but thought nothing of it. I did not recognize the substance attached to the card and initially thought the substance was a wet crushed breath mint. I put the card into the jail trash can next to the booking windows. I was looking at the floor and began to recognize the substance as resembling powder cocaine. I then recovered the card from the trash."
Either she paid the guy or he's a big enough fan of the actress to tamper with the evidence—could a police officer truly be that incompetent?
Read More

| TMZ via Perez Hilton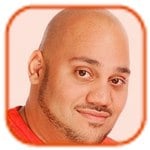 Posted by Andru Edwards Categories: Movies, Break-ups, Divorce, Legal Issues,
Michael Douglas' ex-wife has filed a lawsuit claiming she is entitled to half the money he has earned from new film Wall Street: Money Never Sleeps.
Diandra Luker received a $45 million payout from the couple's divorce in 2000, but she now claims she is entitled to 50 percent of the earnings Michael makes from any spinoffs to his previous films. The 65-year-old actor - who has been married to Catherine Zeta-Jones for 10 years - is said be furious with his former spouse's suit.
Michael starred in the original Wall Street movie in 1987, and according to him, the new Oliver Stone movie is a "sequel", not a "spinoff." However, Diandra's lawyer Nancy Chemtob told Manhattan Supreme Court Justice Matthew Cooper last week, "It's the same character, the same title, just years later."
Michael's lawyer Marilyn Chinitz said, "They're not the same thing. He doesn't want her to be an albatross around his neck forever." On Wednesday, Justice Cooper told the lawyers he hasn't yet come to a conclusion regarding the case and he will not until he decides whether it should go ahead in New York or be sent back to Santa Barbara, California, where the former couple divorced.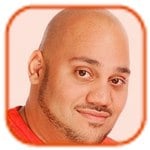 Posted by Andru Edwards Categories: Apple, Cell Phones, Corporate News, Handhelds, Wireless / WiFi,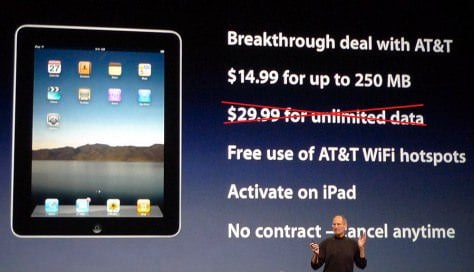 Remember that AT&T iPad 3G data plan bait-and-switch that we were so upset about a few weeks ago? Well, it turns out that many people felt the same way as there's now a class-action lawsuit filed against Apple and AT&T due to the situation. Specifically, the plaintiffs in the nationwide suit claim that both Apple and AT&T "deceptively promoted" that they could start and stop the iPad 3G plan at any time, and switch between the unlimited plan and the 250MB plan. Now customers who opt for the unlimited plan cannot switch back to a limited plan, or start and stop service at will, as originally promised.
Hit the link below to check out the details from law firm Lieff Cabraser, and if you have thoughts on the issue, you can submit them through their contact form.
Read More

| Lieff Cabraser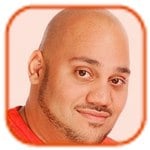 Posted by Andru Edwards Categories: Music, Legal Issues,
Mariah Carey is being sued by her vet.
The singer - who is married to rapper-and-presenter Nick Cannon - reportedly owes just under $30,000 in unpaid bills for Dr. Cindy Bressler's services for her pets. The veterinarian filed claims in a New York court yesterday, alleging the pop star has paid just $8,200 towards the $37,800 worth of charges for "extraordinary services" given to her three dogs, JJ, Cha Cha and Dolomite in one month. The filing states Cindy tended to the pets "at the special instance and request" of Mariah between October 31 and December 2, 2009.
"She rendered veterinary services including extraordinary services to the defendant's canines. Dr. Bressler performed work, labor and services on the defendant's canines… at the agreed price and reasonable value of $37,790.32, which sum Mariah agreed to pay."
If Cindy's claim is successful, Mariah will also have to pay her legal costs making the final total sum higher. Cindy's attorney told gossip website TMZ the vet was in charge of feeding and grooming the pooches while Mariah was away in Los Angeles.
A spokesperson for 41-year-old Mariah said her legal team were not aware of the lawsuit.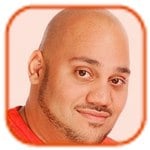 Posted by Andru Edwards Categories: Television, Celebrity Babies, Drunk, Legal Issues, Where Are They Now?,
Lindsay Lohan could learn something from Nicole Richie, who recently extended her probation.
The socialite - who was put on probation in 2006 following a driving under the influence (DUI) offence, after being arrested for driving the wrong way down a Los Angeles motorway and failing a sobriety test - was told it wouldn't be terminated next month as expected, because she hasn't attended enough alcohol education classes.
According to her lawyer Shawn Chapman Holley - who appeared in a Los Angeles court yesterday - the 28-year-old starlet failed to complete the course because she has been too busy looking after her children Harlow, two, and nine-month-old Sparrow, her kids with her rocker fiance Joel Madden.
Her probation period has now been extended to March 2011, but the judge has promised to terminate it early if she completed the alcohol program before then. Despite the extension, Nicole has been praised for her work on the course so far. Her report states, "Her attitude is excellent."
Click to continue reading Probation Extended For Nicole Richie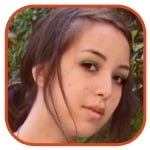 Posted by Robin Paulson Categories: Movies, Drunk, Legal Issues, Parties, Rumors,
UPDATE: New sources say that Lindsay's alcohol level was 0.4 when the SCRAM bracelet alert went off.
Much to people's disbelief, Lindsay Lohan tested negative for alcohol following a recent alert from her SCRAM bracelet.
Lohan's lawyer, Shawn Chapman Holley, revealed that a urine test extracted shortly after the alert tested negative, proving the troubled starlet's unwavering Twitter statements about her innocence to be true.
The actress, despite her strict bail requirements, was all too tempted to attend an MTV Movie Awards after party earlier this month; at the soiree, Lohan's alcohol monitoring bracelet went off, blinking a red light through her boots (she later denied this, claiming that the light came from a bracelet her friend had given her).
Faster than anyone could say, "I Know Who Killed Me," a warrant was issued… and then later recalled once Lohan coughed up a cool 10% of the bail—$20,000. The district attorney's office previously said that the alert was "an alcohol-related violation."
No word yet as to what actually set off the alert.
(FYI - You can also follow VIP Breakdown on Twitter.)
Read More

| E! Online

© Gear Live Inc. – User-posted content, unless source is quoted, is licensed under a Creative Commons Public Domain License. Gear Live graphics, logos, designs, page headers, button icons, videos, articles, blogs, forums, scripts and other service names are the trademarks of Gear Live Inc.