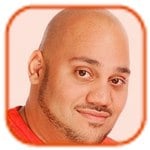 Posted by Andru Edwards Categories: Romance, Sequels, Comedy, Celebrity Gossip, Filmmaking, Rumors, Upcoming Releases,
Evan Rachel Wood is reportedly being sued for $30 Million by the producers for the sequel of 10 Things I Hate About You.
The 26-year-old actress backed out of 10 Things I Hate About Life and is facing legal action from LLC who filed a suit on June 5 after production was shut down in January 2013 for the project which she signed on to in 2012, according to Deadline.com.
The company wants $20 million in lost profits, $5 million in special damages, $6 million in equity investments and $500,000 in lost financing costs. Producers allege the actress told the company in February 2013 that she was "unable and unwilling to continue" with filming, and "would be unable to recommence" until November 2013, before she chose to "walk out on the project."
The actress' representatives deny wrongdoing on her part and accuse the producers of using "bullying tactics":
Click to continue reading Evan Rachel Wood Sued for $30 Million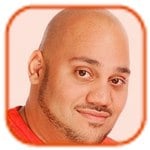 Posted by Andru Edwards Categories: Artist News, Industry News, Hip-Hop & Rap, Rock,
Beastie Boys have been awarded $1.7 million in a copyright lawsuit.
The surviving members of the hip-hop group - Michael "Mike D" Diamond and Adam "Ad-Rock" Horovitz - have been handed the payout after winning their legal case against Monster Beverage Corporation, which they sued for the unauthorized use of their music in a video advert.
The commercial featured five of the "Fight For Your Right" hitmakers' songs in a "Beastie Boys Megamix" and a message which read, "RIP MCA" to promote a show in 2012.
The groups' final member Adam "MCA" Yauch, who passed away in the same year after a three-year battle with salivary gland cancer, stated in his will that his likeness or art - which includes the music he made with Beastie Boys - was not to be used in any promotional material. "In no event may my image or name or any music or artistic property created by me be used for advertising purposes," the document read.
Click to continue reading Beastie Boys Awarded $1.7 Million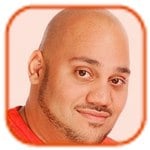 Posted by Andru Edwards Categories: Celebrities, Fashion Designers, News,
Madonna is being sued over her fitness brand.
The "Hung Up" hitmaker has been accused by beauty and fashion company Hard Candy of maliciously stealing their name to sell exercise DVDs and apparel and the firm have filed a lawsuit in federal court for trademark infringement and unfair competition.
The case claims the 55-year-old singer began selling her goods under the Hard Candy name in 2011 despite a previous rejection from the U.S. Patent and Trademark Office. "Defendants' actions have caused and will cause Hard Candy, LLC irreparable harm for which money damages and other legal remedies are inadequate. Unless Defendants are restrained by this Court, Defendants will continue and/or expand the improper activities alleged in this Complaint and otherwise continue to cause great and irreparable harm and injury to Hard Candy, LLC," federal court papers obtained by RadarOnline.com state.
The lawsuit also targets Madonna's manager Guy Oseary, but claims the "Material Girl" singer is "the driving force behind the infringing activity, taking credit herself for the initial selection and subsequent expansion."
Click to continue reading Madonna Sued Over Hard Candy Name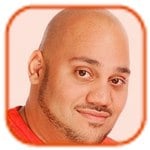 Posted by Andru Edwards Categories: Celebrities, Fashion Designers, News, Sales,
Taylor Swift is being sued by clothing brand Lucky 13.
The "Love Story" singer counts 13 as her favorite number and sells T-shirts with "Lucky 13" written on them through her online store, but Robert Kloetzly who owns Lucky 13 clothing - which has been trading since 1991 - feels she is stealing his business.
In a lawsuit lodged today, Robert accuses the singer of trademark infringement for unauthorized use of Lucky 13's branding, and claims they have contacted her people numerous times with no resolution. In court documents seen by website TMZ, Robert describes Taylor as a singer who likes "fast cars and dangerous men who drive them inappropriately," which is the same demographic as his company targets. It also cites the star's music video for "I Knew You Were Trouble" because it "depicts stylish, attractive, tattooed individuals in provocative situations," much like Lucky 13's branding.
Click to continue reading Lucky 13 Clothing Sues Taylor Swift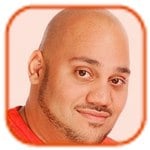 Posted by Andru Edwards Categories: Gossip, Industry News, Rock,
Led Zeppelin are being sued for plagiarism over their hit "Stairway to Heaven."
The band have been served legal papers on behalf of late song-writer and guitarist Randy California from the band Spirit, who claimed for years the track's opening notes were lifted from their track "Taurus." Attorney Francis Alexander Malofiy, who is representing a trust for Randy, told Bloomberg Businessweek, "It's been a long time coming. The idea behind this is to make sure that Randy California is given a writing credit on 'Stairway to Heaven.'"
Click to continue reading Led Zeppelin Sued for Plagiarism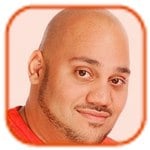 Posted by Andru Edwards Categories: Music, Legal Issues, Meltdowns, Paparazzi Photos, Rumors,
Justin Bieber is being sued by a photographer who says his bodyguard locked him in a restaurant.
Manuel Munoz claims in a new lawsuit that he was taking pictures of the "Believe" hitmaker as he left the SET Nightclub in Miami Beach in January - hours before the singer was stopped by police for drag racing and alleged driving under the influence (DUI) - and was chased by the 20-year-old star's minder Dwayne Patterson into a nearby Subway eatery.
According to the photographer, the bodyguard locked the restaurant door and cornered him in the bathroom, demanding he delete the photos, before trying to "forcibly" remove the memory card and kicking and punching him, damaging his camera in the process.
However, a police report obtained by TMZ shows the photographer made no mention of being punched and kicked, but that he was tripped, causing a "small scratch in his left knee."
Click to continue reading Justin Bieber Sued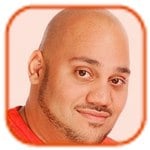 Posted by Andru Edwards Categories: Television, Legal Issues,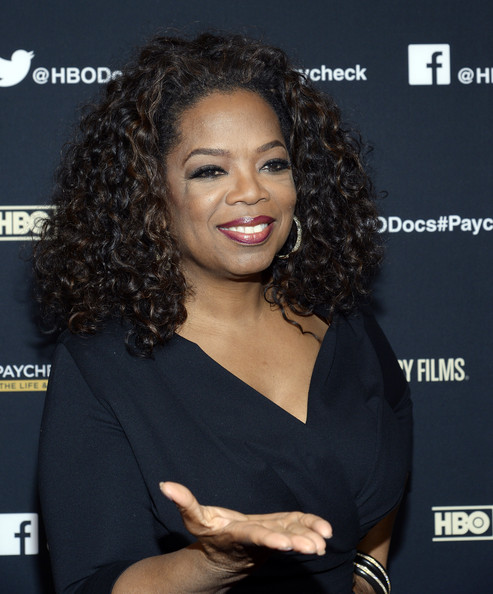 Oprah Winfrey is being sued by a nuclear physicist.
Charles D. Goodman, an 86-year-old scientist, has filed a lawsuit in San Miguel County District Court against the media mogul, arguing that a plot of land she purchased near Telluride, south-west Colorado, denies people access to public trails. Oprah, 60, bought the 66 acres of land in Mountain Village - which was originally owned by the U.S Forest Service - for $10.85 million in March this year.
Since then, Mr. Goodman argues that Oprah's company have ignored the Forest Service's clause that public access must be included in all trades of the land and access to the trails is no longer available to Goodman and his family and other residents, access they have enjoyed for almost 30 years.
"I don't care if Oprah is a neighbour, but if she is going to cut off access to trails, I don't find that acceptable," Goodman told The Denver Post newspaper.
Click to continue reading Oprah Winfrey Sued by Nuclear Physicist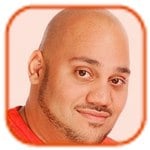 Posted by Andru Edwards Categories: Movies, Rumors,
Ellen Page has called the sexual abuse allegations against X-Men director Bryan Singer "super disturbing."
The actress, who stars in X-Men: Days of Future Past, has spoken out about Bryan's ordeal, after two men accused him of abuse when they were teenagers.
According to the Hollywood Reporter, the star called the claims "super, super disturbing" and said, "I guess the truth will come out in the way that it does, but it's hard to hear about someone being in that situation, someone you like working with." But whatever happens in the case, she said, "I do think that there's a systematic issue of people in places of power manipulating and abusing young people."
Bryan, 48, was hit with a second sexual abuse lawsuit this month after a man accused him of allegedly abusing him at a London hotel with Broadway producer Gary Goddard when he was just 17.
Click to continue reading Ellen Page: Bryan Singer Claims Are Disturbing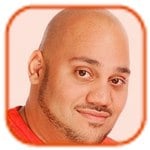 Posted by Andru Edwards Categories: Movies, Legal Issues, Rumors,
Bryan Singer has been accused of sexually abusing a 15-year-old boy.
The X-Men: Days of Future Past director has been named in a lawsuit which was filed in Hawaii yesterday which claims he first preyed on Michael F. Egan, now 31, at a Californian house party in the late 1990s, where under-age youngsters were allegedly plied with drugs and alcohol and "taken advantage of."
"Defendant Singer told plaintiff how 'this group' controls Hollywood. Singer masturbated plaintiff and then performed oral sex upon him. Defendant Singer solicited plaintiff to perform oral sex upon him, which plaintiff resisted... Singer flagrantly disregarded plaintiff's unwillingness to submit, and forced plaintiff's head underwater to make plaintiff perform oral sex upon him. When plaintiff pulled his head out of the water in order to breathe, defendant Singer demanded that he continue which plaintiff refused. Defendant Singer then forced plaintiff to continue performing oral sex upon him outside of the pool, and subsequently forcibly sodomized plaintiff," the suit reads.
Click to continue reading Bryan Singer Accused of Abuse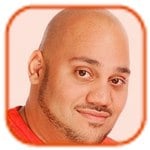 Posted by Andru Edwards Categories: Artist News, Industry News, Pop, R&B / Soul,
Pink's court case against Specialists Entertainment production company has been dismissed.
The singer's record label Sony Music will get to keep the $36,213.31 they were accused of withholding in royalties to two producers, who claimed they were owed the cash for working on two tracks, "Hiccup" and "Can't Take Me Home," from the star's 2000 debut album of the same name.
According to RadarOnline.com, a New York appeal court sided with Pink - real name Alecia Moore - and her label on March 4 and have dismissed the case. The site reports that the legal documents explained that "granted plaintiff's cross motion to amend its complaint to add a lain for breach of contract as a third-party beneficiary as against defendant Sony Music Holdings, Inc., unanimously reversed, on the law, without costs, the cross motion denied, and the complaint dismissed. The agreement, requesting and authorizing Sony to deduct a portion of royalties payable to Moore and to pay them directly to plaintiff, by its express terms, negates any intent to permit enforcement by third-parties."
It was ruled the producers cannot claim money from Sony because the agreement was with Pink.
© Gear Live Inc. – User-posted content, unless source is quoted, is licensed under a Creative Commons Public Domain License. Gear Live graphics, logos, designs, page headers, button icons, videos, articles, blogs, forums, scripts and other service names are the trademarks of Gear Live Inc.