Posted by Paul Hamilton Categories: Microsoft, Release Dates, Xbox 360
"It is always darkest before the dawn."
Those were Denis Dyack's melodramatic words in a forum post as a reply to someone expressing frustration and disappointment over the outspoken Silicon Knights founder's latest project, Too Human. After a disappointing show at the 2006 E3, Too Human fell from view and was conspicuously absent from this year's E3 aside from a logo displayed during Microsoft's press conference.
Then, shortly after E3, Silicon Knights filed suit against Epic over their Unreal 3 Engine, licensed by SK, claiming among other things that Epic had withheld valuable resources in favor of working on their own projects like Unreal Tournament 3 and Gears of War. Epic countersued claiming that Silicon Knights was misrepresenting the original contract and lots of public trash-talking and childishness ensued.
Click to continue reading Dyack Still Firm on 2008 Release For Too Human
Read More

| Too Human.net via Joystiq

Posted by Chris Pereira Categories: Corporate News, Microsoft, Xbox 360
Microsoft has announced that if you suffer the ever-dreaded red rings of death (indicated by three flashing red lights), you'll be covered for up to three years following the date of purchase. This is terrific news, but at the same time it was a necessity with the rate of Xbox 360 hardware failures appearing to be extremely high. It was only a matter of time before Microsoft was facing a class action lawsuit from pissed-off consumers. Anyone who has had to pay for repairs that would have been covered by the new warranty will qualify for reimbursement.
The press release stated:
As a result of what Microsoft views as an unacceptable number of repairs to Xbox 360 consoles, the company conducted extensive investigations into potential sources of general hardware failures. Having identified a number of factors which can cause general hardware failures indicated by three red flashing lights on the console, Microsoft has made improvements to the console and is enhancing its Xbox 360 warranty policy for existing and new customers.

Microsoft stands behind its products and is taking responsibility to repair or replace any Xbox 360 console that experiences the 'three flashing red lights' error message within three years from time of purchase free of charge, including shipping costs.
Microsoft execs have chimed in, with an open letter from Peter Moore being posted on Xbox.com and a statement from Robbie Bach appearing in the press release.
"The majority of Xbox 360 owners are having a great experience with their console and have from day one. But, this problem has caused frustration for some of our customers and for that, we sincerely apologize," said Robbie Bach, president of Microsoft's Entertainment & Devices Division. "We value our community tremendously and look at this as an investment in our customer base. We look forward to great things to come."
Big knock on wood – I'm probably one of the three lucky individuals who have a launch console that hasn't failed. Aside from an unfortunate glitch in Oblivion which wrecked a save file of mine, I've had nothing but good times with my Xbox 360.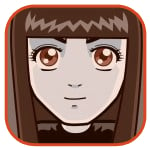 Posted by Sheila Franklin Categories: Corporate News, Google, Internet, Videos

In the continuing struggle with YouTube, Viacom, which is owned by Google, has taken YouTube to court for the astounding sum of $1 billion. Viacom claims that the site has shown 160,000 of its videos without express permission.
"Their business model, which is based on building traffic and selling advertising off of unlicensed content, is clearly illegal and is in obvious conflict with copyright laws," Viacom said.
We're thinking that this may be the first in a long series of lawsuits to get YouTube to respect the legal rights of copywritten material. The list will probably include such companies as GE and NBC. News Corp and Dallas Mavericks owner Mark Cuban have already begun legal proceedings against the media giant.
Read More

| MSN

Posted by Christopher Sasaki Categories: Hardware, PlayStation 3
Immersion and Sony Computer Entertainment have officially ended litigation and reached a settlement regarding the use touch feedback technologies patented by Immersion Corp. According to the press release, it appears that Sony has decided to stop any appeal process and pay the full amount of the judgment against them. In addition, the two companies have entered into an unspecified business agreement to explore including the technology in future Playstation products. This may well mean that there will be a new Dual Shock SIXAXIS controller on the horizon, as Sony miraculously figures out a way to combine rumble and motion-sensing technology into their controllers.
Read More

| PR Newswire via Yahoo Finance

Posted by Christopher Sasaki Categories: Corporate News, First Person Shooters, Xbox 360
Mobile content develop In-Fusio is suing Microsoft over issues regarding a version of Halo for mobile phones. The Seattle Post-Intelligencer is reporting that the lawsuit alleges that Microsoft is wrongfully attempting to end the partnership between the two companies. According to the report, Microsoft wishes to terminate the agreement based on missed payments by In-Fusio. In-Fusio says that it is withholding payments because of Microsoft's alleged stonewalling while the mobile developer attempts to get design approval.
This does mark the second high-profile deal that has had problems in the past few months; Microsoft's Halo movie deal fell apart and now there is trouble with this partnership. Bungie and Microsoft have been very protective of the Halo franchise; it is hard to tell if these problems were due bad matches between the corporations or if if Microsoft is being an overprotective parent. Either way, it does appear that with both of the deals, expectations were not met by any of the participating parties.
Read More

| The Seattle Post-Inteligencer

Posted by Michael Cardiff Categories: Corporate News, Nintendo, Politics, Wii
It seems to be the new norm in consumer electronics manufacturing - if you start to make money off of a good idea, you'd better stockpile lawyers and money to defend it against patent lawsuits. First Creative vs. the iPod, then Immersion vs. PS3 Rumble, now this. Interlink electronics, creator of those pointers businessfolk use for corporate presentations, is suing Nintendo over the Wiimote and its use of a trigger button, claiming that that Nintendo is infringing on their patent #6,850,221 "Trigger Operated Electronic Device".
Granted, I'm a bit biased, but it seems to me that there's absolutely no merit in their claim. Here's the timeline of events, just to keep things straight:
September 29, 1996 - Nintendo releases the N-64, featuring a 3-pronged controller with the infamous Z-trigger underneath the anolog stick. Nintendo goes on to sell 32 million consoles worldwide
1997 - Interlink files patent for "Trigger Operated Electronic Device"
February 2005 - Interlink is granted patent for a device that bears resemblance to the Wiimote (see figure at right), including a remote-style shape and a trigger on the underside of the device.
September 2005 - Nintendo unveils the Wiimote at the Tokyo Games Show
Given that Interlink had no plans to get into the gaming world, and that Nintendo had been using trigger-style technology before Interlink even filed their patent, I find it hard to believe that this case has any leg to stand on.
Read More

| GameDaily.biz

Posted by Christopher Sasaki Categories: Hardware
Video game retailer and importer Lik-Sang will be closing its doors in the wake of the many lawsuits filed against the company by Sony. According to a press release available on Lik-Sang's website, the company is no longer taking new orders and will begin refunding existing orders and pre-orders immediately. This hasn't been the only time the company has shut down; in the past, Lik-Sang sold modchips and flash devices intended to play backups of software for consoles from Sony and Nintendo. After this first lawsuit, the online store was resurrected under new ownership, but without the offending products. Now, it appears that the company may be gone for good. With a successful lawsuit against Lik-Sang, Sony may follow up with other retailers of import consoles as well.
The full press release continues below.
Click to continue reading Lik-Sang To Close Shop, Blames Sony
Read More

| Lik-Sang

Posted by Yuan Zhao Categories: Apple, Corporate News

According to Macworld, Apple shareholders have filed a suit against the Cupertino-based company in light of the ongoing investigation concerning Apple's stock scandal. According to the suit, Steve Jobs and other executives changed their option-grant dates in order to "reap millions of dollars in unlawful profits." Recently, Nasdaq has put Apple on notice for not complying with the exchange's rules and is demanding that the company submit its latest financial report. If the company were to be taken off the stock exchange, stockholders would likely lose out. Until this latest development, Steve Jobs had not been implicated in the matter. We'll just have to watch how this one plays out.
Read More

| Macworld UK

© Gear Live Inc. – User-posted content, unless source is quoted, is licensed under a Creative Commons Public Domain License. Gear Live graphics, logos, designs, page headers, button icons, videos, articles, blogs, forums, scripts and other service names are the trademarks of Gear Live Inc.