Posted by Christopher Sasaki Categories: Corporate News, Nintendo, Wii,
A report from investment group Mackenzie Financial would have North America receiving one million Wii consoles on launch day. The report quotes Ron Bertram, Nintendo of Canada VP and General Manager as saying that they are "looking at a million (units) for North America at launch." He then continues, "If we get what we're supposed to get, this will be our most plentiful launch… in… 15 years…" The second qualifying statement makes the statement less firm. So, while nothing is completely confirmed for the launch numbers, at least Nintendo of Canada is aiming high. Launch numbers for the new console have ranged from a low of 400,000 to the current high, one million, and the actual numbers will probably fall somewhere in between. Still, it at least seems that Nintendo will be in a better position unit-wise than Sony in the US.
Update: Nintendo issued the following bizarre "correction" to this story at Gamespot.com:
A number of outlets have reported a misstatement about the number of Wii consoles that will be available in the Americas during the launch rollout. In fact, the truth is even better. After the Americas lead the worldwide launch on Nov. 19, Nintendo expects to sell 4 million Wii consoles globally by the end of 2006, with the largest allotment available in the Americas. Although we expect a huge demand for the consoles, we are working to ensure a plentiful supply and a consistent flow.
Does this mean more than one million consoles for launch, or is this just Nintendo being coy with the blogging world?
Read More

| Mackenzie Financial via GameDaily
Posted by Christopher Sasaki Categories: Internet, PlayStation 3,
Gamespot was able to catch up with Kaz Hirai at the Tokyo Game Show, and get some further details for the US launch that weren't readily apparent from their keynote. Hirai's focus for the US launch seems to be maintaining momentum; having a good set of launch titles is good, but Sony is equally concerned with making sure that the software keeps flowing each additional week past launch. Certainly this has been a problem for console launches in the past, where the Xbox 360 had a number of great launch titles, but follow-on titles really didn't happen until the next year. Similarly, the PSP was heralded for its great launch line-up, but again, Sony didn't have additional A-list titles immediately available post launch.
Hirai's other concerns are console supply. He again reiterated that there should be approximately 400,000 units available for the US launch. He hopes to have 1 million units in the US by the end of the year, and despite Japan's initial shortage, another million plus shipped to Japan. Part of Sony's efforts to get as many PS3 systems into the US will include air freight shipments. Most of these units will be the premium edition; Hirai stated that this is mainly due to the desires of the retail supply chain. Major retailers overwhelmingly wanted the 60GB unit, so that's what consumers are getting. Time will tell to see if this changes with the announcement of included HDMI in every PS3.
Finally, Hirai also confirmed that the PS3 network would be available from day one, supporting online registration, online gaming, and content downloads. Hirai's video interview runs approximately 7.5 minutes and can be viewed on Gamespot.
Read More

| Gamespot

Posted by Christopher Sasaki Categories: Corporate News, Hardware, Nintendo, Wii,
Nintendo of America today confirmed the information leaked last night via the Seattle Post-Intelligencer via press release: Nintendo's Wii will be available November 19 at an MSRP of $249.99.
In addition to shipping with Wii Sports as previously noted, the console will also ship with one Wii Remote and Nunchuck attachment. Nintendo also confirmed that Excite Truck and Legend of Zelda: Twilight Princess would be launch titles. All Wii first-party titles will be $49.99, but third-parties are allowed to set their own prices. While Gamecube backward compatibility has been an announced feature for quite some time, Nintendo also verified that the full library of 530 Gamecube titles would be playable on the console from launch day, in contrast to Microsoft's approach on the Xbox 360.
High profile software publishers are also confirming their continued support today. Larry Probst, Chairman and CEO of Electronic Arts was quoted as saying that at EA, "we are putting more support behind the Wii than any Nintendo hardware launch since the Super NES."
Nintendo's press release did not announce specific pricing for Virtual Console games, or the availability of Wii points, but expect that information to be confirmed soon.
Update: Go Nintendo has coverage of the Nintendo announcement in New York. Other launch titles include Trauma Center, Madden 07, Need For Speed: Carbon, Red Steel, Metal Slug: Anthology. Metroid Prime will ship in 2007.
Virtual Console prices for Nintendo games are basically a direct dollar conversion from Yen: $5.00 for NES, $8 for SNES, and $10 for Nintendo 64 games. Virtual Console launch titles include Super Mario World, Legend of Zelda and Super Mario 64 and 2000 Wii points will sell for $20.00 in retail stores.
Nintendo also confirmed that additional Wii remotes will sell for $39.99, additional Nunchucks sell for $19.99.
Nintendo's Press Release continues below.
Click to continue reading Nintendo Of America Confirms Wii Launch Date, Price
Read More

| Go Nintendo

Posted by Christopher Sasaki Categories: Corporate News, Nintendo, Wii,
Famitsu is currently blogging the Nintendo of Japan's press event, and so far they have revealed that:
Virtual Console titles will be 500 Yen for Famicom titles, 800 Yen for Super Famicom titles, and 1000 Yen for Nintendo 64 titles. 30 Nintendo games will be available by the end of the year, and 30 for other platforms. Nintendo plans on releasing 10 titles per month after launch.
The Japanese launch date will be December 2, and the console will sell for 25000 Yen.
Ten companies will be providing software at launch, and the Wii will launch with 16 titles in Japan
Legend of Zelda: Twilight Princess will sell for 6800 Yen and will be a launch title. Wii software will retail for 4800 ($40) - 6800 ($58) Yen in Japan.
Via Press Release: The Wii box in Japan will include: Wii, Remote with Strap, Nunchuck Attachment, Power Cord, AV Cable, Stand, Sensor Bar and Stand, and batteries. Apparently, Japanese gamers will not get a pack-in game.
Nintendo's official Wii site in Japan is also open now, with videos showing off the user interface for the Wii. Nintendo has also expanded their own site with information on software titles and more for the Wii.
Nintendo of Japan has Satoru Iwata's presentation linked online as well. Additional details from the presentation:
The Nunchuck attachment will sell for 1800 Yen
The Classic Controller will also sell for 1800 Yen separately, but there will be a bundle with the Classic Controller and 5000 Wii Points for 5000 Yen
Additional Wii remotes will sell for 3800 Yen ($32)
Pokemon Battle Revolution will sell for 5800 Yen, and will be released by the end of the year. The game will also link via WiFi to the upcoming Pokemon Diamond and Pearl for the Nintendo DS
Wii Sports will sell for 4800 Yen in Japan
The version of Opera for the Wii will be much more advanced than the DS Version, and will support AJAX and Flash.
24 companies have signed on to provide games for the Virtual Console, including Sega, Hudson Soft, Tecmo, Atlus, Capcom, Bandai Namco, and Square Enix.
Read More

| Wii Official Site
Read More

| Nintendo of Japan
Read More

| Satoru Iwata Presentation
Read More

| Famitsu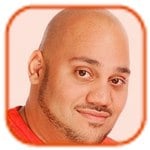 Posted by Andru Edwards Categories: Corporate News, Video Games,
So the New York Times has spilled the beans a bit early, letting us all in on what Nintendo is set to make known to all later today. The Nintendo Wii will launch in North and South America on November 19, 2006 at a price of $250 USD. Even better? It will be the first launch console in quite some time to come with a bundled game. Wii Sports, which consists of bowling, baseball, golf, and tennis games will be free with the purchase of Wii. As for other games, we can expect about 30 old-school titles to be available at launch on Wii's virtual console priced from $5-10 USD, and another 25-30 new Wii games to drop during the consoles launch window. New Wii titles will retail for $50 USD, $10 less than that of Xbox 360 and PLAYSTATION 3 games.
So there you have it folks - it appears that we will all be playing Wii before Thanksgiving. The question remains, though, after all the Blue Ocean stuff Nintendo has been feeding us, who is really excited about paying $250 USD for a picture viewer and weather station? Yeah, Nintendo also announced that Wii will be more than a game system - it will be a living room device that is able to display pictures, news, and weather information. How is that for a value-add? Nope, no DVD playback here folks. At least they threw in the Opera browser. Here's to hoping that it's at least fifteen times faster than the DS Opera browser.
The other bone we have to pick? Remember how, as recently as a year ago, Nintendo was saying how they absolutely, positively wouldn't be the last console out of the gate this time? They weren't going to let their competition get a leg up that way? Seems that's also out the window as well.
As always, we would love to hear your thoughts.
Read More

| Seattle Post-Intelligencer via Playfeed
Posted by Christopher Sasaki Categories: PlayStation 3,
Kaz Hirai, CEO of Sony Computer Entertainment America, seems to be making his rounds around the press lately; he talked recently with Gamespot, and over the last couple of days he talked to Dean Takahashi at Mercury News and Daniel Terdiman at c|net. The goal of these interviews seems to be reassuring the public that Sony is still making its milestones as it continues the march towards their November launch, and trying to establish what Sony believes is the value proposition behind their expensive new console. Though Hirai has stated that manufacturing of the PS3 has not started, he reiterates that this does not put them behind schedule. When Takahashi used Microsoft's Xbox 360 as an example, Hirai's response was that Sony has "tighter control on manufacturing." Sony's roots are in electronics manufacturing, so that level of experience will definitely help; however, the Playstation 3 promises to be one of the most complex pieces of electronics that they have made to date with a number of new, untested technologies that may provide challenges that the company did not foresee. Hirai's responses to c|net took a similar tone; they are still on track, and Microsoft's past experiences with console shortages can not be paralleled with Sony's approach.
Hirai also believes that Sony is ahead in the software development phase. He noted that Microsoft had not announced the same number of titles that Sony has at this point, and touted the 27 playable titles that will appear at the Tokyo game show. If rumored leaked memos on the Internet are to be trusted, the US launch promises 19 games, comparable to the launch lineup that hit the Xbox 360. Hirai again touted the supposed advantage that Blu-ray will give Sony in their software titles; Sony really needs consumers to believe that what Sony brings to the table is worth the $100 - $200 premium that the PS3 holds over the Xbox 360.
Finally, the oddest question came from c|net, where they asked if there was a chance of a PS3 version without Blu-Ray; this was basically dismissed by Hirai as a "nonstarter." It will be interesting to see what happens post-Tokyo Game Show, and what the eventual console allotments for the three territories will be.
Read More

| Mercury News
Read More

| c|net

Posted by Christopher Sasaki Categories: PlayStation 3,
Following Kaz Hirai's recent interview with Gamespot, gamers were concerned with a couple of statements. First, that production of the PS3 had not yet begun, and second, that:
…even if you do the simple math you're talking about less than 700,000 units per territory, per major territory, between launch and the end of the year. So even if there was some fluctuation—you give Japan more, you give the US more, what have you—you're going to end up with some shortages.
This statement is based on calculations that would seem to indicate that Sony was targeting only 2 million units this holiday. Sony Computer Entertainment of America issued a correction, stating that they were still on target to have 2 million units at launch, and another 2 million shipped by the end of the year. Still, if Sony still has not started production, around now is the time that consumers should start getting antsy. If Sony were able to manufacture 1 million consoles per month, production needs to start soon to fulfill the launch quotas.
Read More

| GamesIndustry.biz

© Gear Live Inc. – User-posted content, unless source is quoted, is licensed under a Creative Commons Public Domain License. Gear Live graphics, logos, designs, page headers, button icons, videos, articles, blogs, forums, scripts and other service names are the trademarks of Gear Live Inc.