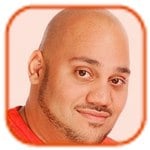 Posted by Andru Edwards Categories: Announcements, Features, Home Entertainment, Video Games, Videocasts, Videos
Read More

| The Bleeding Edge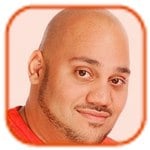 Posted by Andru Edwards Categories: Full Episodes, High Score, Features, Home Entertainment, Video Games, Videocasts
At the last Seattle Mind Camp, Nintendo dropped by to give the attendees an early taste of Wii, one week early. The result? Fierce competition, a tournament that wasn't for the weak of heart, and a whole lot of fun. We cover Seattle Mind Camp 3.0 in this episode, and focus on the fun that was had with Wii.
Sponsor: Online Meetings Made Easy with GoToMeeting Try it Free for 45 days - just use Promo Code: Podcast.
Posted by Christopher Sasaki Categories: Culture, Role Playing Games, Xbox 360
A special launch event was held in Japan to commemorate the release of Blue Dragon for the Xbox 360. At the event, Japanese gamers would be able to purchase the limited edition Core System Blue Dragon bundle, and 180 showed up to take advantage of the offer. Hopefully, with the game's strong reviews and people actually lining up for an Xbox 360 related item, this may signal that start of a turnaround for Microsoft's fortunes in Japan.
Read More

| Famitsu

Japanese entertainment sales tracker Media Create has released their figures for the first two days of the Wii launch in Japan; according to their surveys, the Wii console has sold a little more than 350,000 units in the first two days. In addition, the top four software sales titles were Wii Sports at 176,167 units, Wii Play at 174,297 units, The Legend Of Zelda: Twilight Princess at 139,000, and the latest WarioWare title sold 63,954 units. Overall, the software sales tie rate hit 1.8, much better than the sub-1.0 tie rate of the Playstation 3.
The Japanese audience did not pick up Zelda at the 75% ownership rate in the US, but since the Japanese Wii did not come with a pack-in game like the US console, gamers were probably more split between Zelda and the other titles. Wii Sports would be more compelling for the casual gamer and also costs 4800 Yen ($41) to Zelda's 6800 Yen ($59). Wii Play sells for 4800 Yen, but comes bundled with an additional Wii Remote, so gamers looking to get an extra controller would find this an attractive option. Still, Nintendo's first party titles all sold well with the launch of the Wii. Unfortunately for third-party publishers, sales figures drop off significantly after that. Overall, it is hard to see the Wii launch as anything but a massive success for Nintendo in Japan.
Read More

| eg Japan

Reports from Japan's Wii launch indicates that nearly all of the 400,000 console that Nintendo shipped were sold in the first day of sales. Forbes reports on news from Japan's Nihon Keizai Shimbun that by noon on Saturday, nearly all of the initial console allocation had snapped up by anxious gamers. Estimates suggest that Sony has shipped less than 200,000 Playstation 3 consoles to date, and while Microsoft saw a small uptick in Xbox 360 sales after the release of Dead or Alive Xtreme 2, suggesting that Nintendo has grabbed the lead in the Japanese front of the console wars.
Read More

| Forbes

Today many retailers, including Circuit City, Best Buy, Target, and Toys "R" Us listed the Wii in their Sunday fliers, and most sold out quickly. It hardly seems like it has been only two weeks since the launch of the Wii. Demand is still running high for the console, as gamers continue the hunt. Gear Live's Bleeding Edge crew has video documenting their long wait for Nintendo's new console on launch day. Check out the video from a Game Crazy in Nintendo of America's hometown on November 19th, Wii day, to see some of the swag giveaways, witnessing from the cult of Nintendo, and some really bad Wii jokes.
Read More

| The Bleeding Edge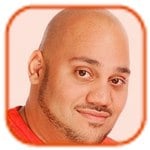 Posted by Andru Edwards Categories: Full Episodes, High Score, Features, Home Entertainment, Video Games, Videocasts
Alright guys, so Wii launched on November 19 nationwide, and we were one of the proud many folks who waited in line for half a day or more in order to purchase one on launch day. Of course, we had The Bleeding Edge crew there, cameras in tow, so that we could capture the entire experience. What you will find within is a tale of gamers passionate about Nintendo, passionate about schwag, and passionate about stealing each others cookies and soda and passing the snacks down the line when no one was looking. Yeah - it happened. Seriously though, what do you expect from over 250 anxious gamers who can't wait to get their hands on their Wii? Hit the video to view the madness.
Sponsor: Online Meetings Made Easy with GoToMeeting Try it Free for 45 days - just use Promo Code: Podcast.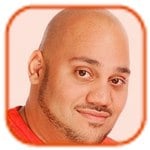 Posted by Andru Edwards Categories: Features, Home Entertainment, Video Games, Videocasts, Videos
Read More

| The Bleeding Edge

Posted by Christopher Sasaki Categories: Culture, Hardware, PlayStation 3
The Playstation 3 finally launched in the United States on Friday and gamers and scalpers were finally able to get their hands on the hardware. The limited supply of consoles meant that demand was driven to frenzied levels, surpassing the madness of last year's Xbox 360 launch. One thing seems clear, though; it seems like very few retailers learned their lesson last year, and a confluence of events led this launch to be worse in many ways.
More after the jump.
Click to continue reading Playstation 3 Weekend Recap
Posted by Christopher Sasaki Categories: Culture, Hardware, PlayStation 3
Sony VP Jack Tretton recently spoke with Game|Life about the upcoming Playstation 3 launch, and some of the issues that have surfaced. Tretton basically dismisses the backwords compatibility issues; he claims that despite issues with 200 games, with over 8000 games in the product compatibility database, this represents a high level of compatibility. Of course, since a number of these games are fairly high profile releases for the Playstation 3, including Gran Turismo 4, this probably does little to sooth the average gamer. Tretton also discusses the PS3 supply chain; gamers could see shortages last until Spring if demand holds up and the supply lines don't improve. Also briefly touched on were the recent occurrences of violence among consumers waiting for the PS3 and the image scaling issues; Tretton essentially sidestepped the questions.
Read More

| Game|Life

© Gear Live Inc. – User-posted content, unless source is quoted, is licensed under a Creative Commons Public Domain License. Gear Live graphics, logos, designs, page headers, button icons, videos, articles, blogs, forums, scripts and other service names are the trademarks of Gear Live Inc.