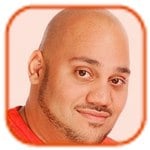 Posted by Andru Edwards Categories: Cell Phones, Transportation, Videos, Wireless / WiFi,
Okay, we just came across this Louis C.K. clip, and had to share. Louis was a guest on Late Night with Conan O'Brien last year, and immediately started talking about the simpler times, before Wi-Fi availability on places and advanced smartphones. Give it a look, and let us know what you think - is he talking about you? Hey, we're just as guilty ourselves…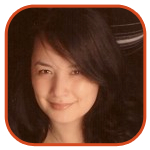 Posted by Veronica Santiago Categories: Late Night, Talk Shows, NBC,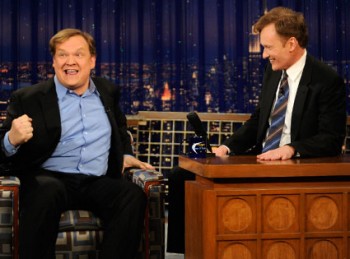 Andy Richter helped launch Phase 1 of Conan O'Brien's late-night career, so it only seems fitting that he be there for Phase 2.
Just days after closing up shop in New York, NBC's comedic redhead delivered big news to his longtime Late Night fans: Richter, O'Brien's former sidekick, will be moving west with him.
Although Andy has starred in several TV projects (Andy Richter Controls the Universe and Andy Barker, P.I.) since his 2000 exit, the 42-year-old is best remembered for 7 years of staring contests on Conan's couch. Now Richter will get to play Tonight Show announcer for his good friend. (He will also appear in various sketches, etc.)
Conan - and Andy's - new 11:30 gig will officially begin on June 1.
Read More

| TV Guide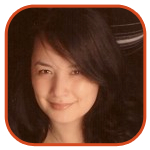 Posted by Veronica Santiago Categories: Award Shows, Late Night, Music, Prime Time, MTV, NBC, News, Video,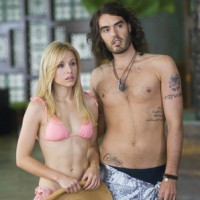 If you couldn't stomach the thought of seeing Jason Segel's privates, you probably missed one of Forgetting Sarah Marshall's great cast additions. Fortunately for you, that scene stealer will soon be storming American television.
Although he is barely known on this side of the water, British comedian Russell Brand (Marshall's Aldous Snow) has been chosen by the MTV to host the Video Music Awards this September. Brand, who has a bit of a reputation of being a bad boy, was apparently chosen after execs saw him performing his stand-up routine in LA.
Interestingly enough, this isn't the first time Brand has been associated with the network. Russell acknowledges that he was fired from his job as a VJ in London when he came to work dressed as Osama Bin Laden…on Sept. 12, 2001.
So what can viewers expect from the wild-haired comic? If his recent appearance on Late Night with Conan O'Brien show was any indication, it is going to be the funniest broadcast yet. (You can see that clip after the jump.)
Click to continue reading Russell Brand to Host MTV's Video Music Awards
Read More

|
TV Guide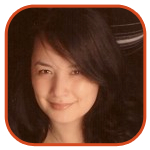 Posted by Veronica Santiago Categories: Late Night, Talk Shows, ABC, NBC, Gossip, News, Rumors,
What seemed so far off in the future has now been given a date. Jay Leno's departure from The Tonight Show will happen on May 29, 2009.
This calendar announcement was announced earlier Monday by NBC. The news ended any speculation that the network might chicken out and keep the ratings winner in place a bit longer. Also solidifying the decision made years ago was the date chosen for Conan O'Brien's time shift: June 1.
Click to continue reading Jay Leno's Last Day Announced
Read More

|
Hollywood Reporter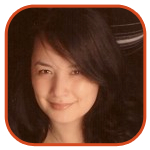 Posted by Veronica Santiago Categories: Movies, Television, Rumors,
Considering it's been five years since he's done anything not related to Shrek, I guess it wouldn't be hard to label to Mike Myers as a picky guy. But who knew he had a thing for seltzer?
According to the New York Post, the seemingly-pleasant actor should have had a rider written up before a late-night appearance earlier this week. A Late Night with Conan O'Brien insider claims Myers drove the backstage staffers crazy with his specific demands.
"He sent a team of interns on a wild goose chase for Silk nondairy creamer, Twizzlers and raspberry seltzer," says the source. But as it turns out, no ordinary seltzer would do. Later, the comedian reportedly sent an intern back out on the streets when he found out his drink was not the proper brand.
Apparently The Love Guru just doesn't like variety - whether it be with his drinks or his jokes.
Read More

|
New York Post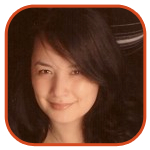 Posted by Veronica Santiago Categories: Paramount, Action, Adaptation, Sequels, Upcoming Releases,
Yesterday on Late Night with Conan O'Brien, the host tried quizzing his guest on his Indiana Jones knowledge.
See what happens when Harrison Ford faces off with associate producer Jordan Schlansky: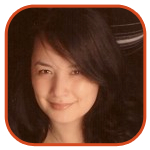 Posted by Veronica Santiago Categories: Television, Clothing, Fashion Police, Style, Photos, Oops Photos, Videos,
On last night's episode of Late Night with Conan O'Brien, fashion guru Tim Gunn gave his honest opinions on two big political figures: President George Bush and Senator Hillary Clinton.
The Project Runway mentor made a comment on Bush's ill-advised presidential socks-with-crocs faux pas and then proceeded to call Clinton's look "man-ish". He also said her style reflected gender issues. Ouch!
Which politician does Gunn praise? Check out the video below.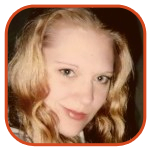 Posted by K.C. Morgan Categories: Comedy, Late Night, Talk Shows, Cable, NBC, Gossip, Video,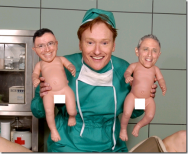 Well after American Gladiators finished for the evening, when most people were thinking about getting to bed, the battle of the late night hosts began to heat up…again. Let's re-cap.
Comedy Central host Stephen Colbert took exception to NBC host Conan O'Brien's claim that O'Brien "made" Presidential contender Mike Huckabee. Conan responded on his show that he, O'Brien, actually made Colbert. Daily Show host Jon Stewart offered video evidence that in fact Stewart made O'Brien. Thus, the world was put to rights again.
Until a certain redhead (O'Brien) presented a photo depicting himself delivering both Colbert and Stewart, thus proving that he in fact made them both - and by extension, Huckabee. For those who missed it, this battle all came to head last night. Conan threatened to "kick some Comedy Central ass" and so, Stewart and Colbert showed up to give him exactly this opportunity. (You can see the video clip, after the jump.)
Click to continue reading Late Night War Ends in Violence
Read More

|
Late Night With Conan O'Brien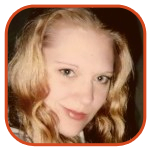 Posted by K.C. Morgan Categories: Comedy, Late Night, Talk Shows, Cable, NBC, Daily Show, The, Gossip,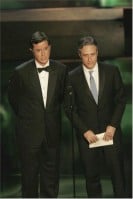 In an epic late night match-up, post-prime time hosts are facing off in a battle for the ages. It's a contest of wills that dares a meeting of cable and network TV that could rock more than one snarky show.
Well, perhaps it isn't as big as all that - but it is mildly entertaining and it's giving Comedy Central a little much-needed fodder in this strange world without TV writers. Like as not, even the best late night programs have been faltering. Jon Stewart is opening every episode by flicking paper footballs randomly toward his audience, and on Tuesday's episode Stephen Colbert played with clam shells instead of monologuing. Thankfully, Colbert recently picked a fight with fellow host Conan O'Brien to keep us all amused.
Here's the breakdown: Colbert invited Presidential contender Mike Huckabee onto The Colbert Report, thus granting him the highly coveted "Colbert bump." Naturally, Huckabee's popularity increased - and even he attributed this climb to Colbert. So, when Conan O'Brien claimed to be the real puppet master behind Huckabee's success, Colbert was affronted.
Click to continue reading The Battle of the Late Night Hosts
Read More

|
Huffington Post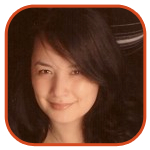 Posted by Veronica Santiago Categories: Late Night, Talk Shows, ABC, CBS, NBC, News,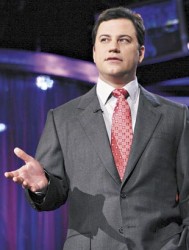 ABC has announced the return of Jimmy Kimmel Live, effective Jan. 2nd. The talk show will air new episodes the same evening The Tonight Show with Jay Leno and Late Night with Conan O'Brien also start anew. Despite their support of the WGA, all three hosts hope their participation can prevent other job losses.
Although an official announcement has not yet been made, CBS may soon be seeing a spark of life in late-night as well. David Letterman and his company, Worldwide Pants, are hoping to broker an independent deal with the union. This could allow his program and the Late Late Show with Craig Ferguson to return with their normal writers in tow.
Read More

|
Hollywood Reporter
© Gear Live Inc. – User-posted content, unless source is quoted, is licensed under a Creative Commons Public Domain License. Gear Live graphics, logos, designs, page headers, button icons, videos, articles, blogs, forums, scripts and other service names are the trademarks of Gear Live Inc.