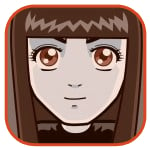 Posted by Sheila Franklin Categories: Corporate News, PC / Laptop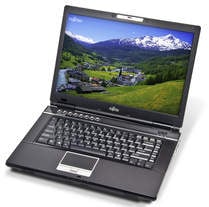 Fujitsu has released 6 LifeBook Notebooks with Intel Centrino 2 Processors. Here is a basic peek at the new line.
The A6210 has a 15.4-inch LCD display, wireless USB, an E-SATA port, and a touchpad for $1,149.00.
The T5010 is the successor to the flagship LifeBook T4220 convertible notebook with a 13.3-inch dispay and weighing 4.5 lbs. for $1,769.
The T1010 has a 13.3-inch display and weighs 5.3 pounds at a price of $1,299.00 with a $50.00 mail-in rebate.
The E8420, S6520 and S7220 notebooks are available now and come with prices starting at $1,359.00, &1529.00, and $1,299.00 respectively.
All of the LifeBooks come with a 1 year warranty and can be customized for an extra charge.
Read More

| Fujitsu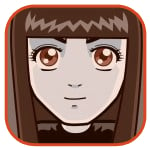 Posted by Sheila Franklin Categories: PC / Laptop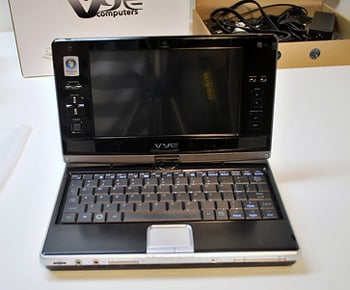 It seems everything we found today comes in a mini-size. The Vye S41 Notebook features an optical drive and a convenient swivel screen. Features include a 7-inch WSVGA (1024 x 600) TFT and TSP touchscreen display, holds an 80 GB HDD, GPS, and an internal DVD burner. The device has been loaded with Vista Home Premium, an Intel A110-800MHz processor, and carries a price of $1,499.99. We think that if you get a Vye and a Willcom 9, you have saved some space the next time you board a plane so they can't charge you for extra baggage.
Read More

| jkOn The Run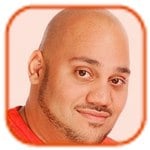 Posted by Andru Edwards Categories: Apple, Design, Features, PC / Laptop
Earlier this morning we put up our Voodoo Envy 133 gallery, and once we glanced at our MacBook Air, we knew it was so on. It was time to put them head-to-head, in an epic battle of the world's thinnest notebook computers. So, we put together another gallery, where the MacBook Air and Voodoo Envy 133 sit side-by-side. We take pit them together from a few different angles. Now, the Envy 133 does take the victory for being the thinnest notebook computer - but the thin side of the MacBook Air is technically thinner than the uniform thickness of the Envy. Really, it all comes down to what OS you want to run, and if you don't care, then it comes down to form factor. Oh, and of course, the Envy 133 has way more ports (including HDMI) than the MacBook Air can even dream of having at this point.
Hit up our MacBook Air vs. Voodoo Envy 133 gallery for all the goods.
Read More

| MacBook Air vs. Voodoo Envy gallery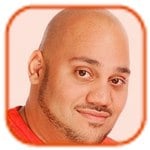 Posted by Andru Edwards Categories: Design, Features, PC / Laptop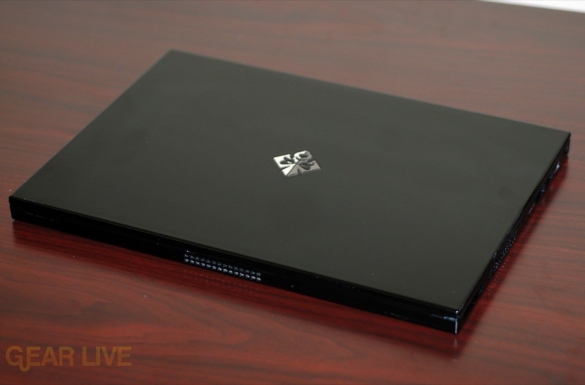 Everyone knows that thin is in, and HP is no exception, as their Voodoo line is about to drop the Voodoo Envy 133 notebook computer into their selling channels. What's so cool about this notebook? Well, it currently has the bragging rights of being the world's thinnest notebook. Yes, even thinner than the MacBook Air, and it even packs in more features than Apple's ultraportable as well. We've got a comparison gallery of the two devices coming to you later today, but first we wanted to push out a gallery dedicated to showing off the Envy 133. It is definitely a beautiful piece of machinery with lots of style packed in. Heck, even the keyboard keys look cool. So click on over to check out of Voodoo Envy 133 gallery.
EDIT: We just put up our MacBook Air vs. Voodoo Envy 133 photo gallery.
Read More

| Voodoo Envy 133 gallery

Posted by Sparky Categories: Design, Features, PC / Laptop, Product Reviews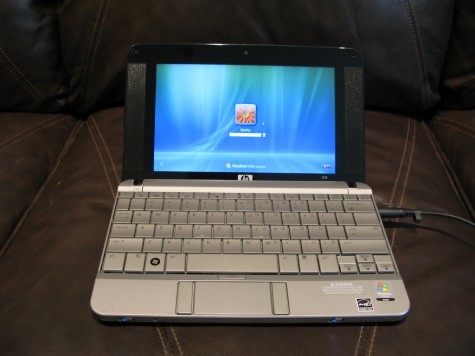 Amidst a flurry of small and seemingly underpowered netbooks, HP has taken a slightly different tact in their release of the surprisingly capable HP Mini-Note device. While its up-to-$850 price tag places it in a significantly different category than the Eee PC and other cheap sub-notebooks, it easily makes up for this price difference with functionality and power approaching that of its larger siblings: full sized laptops.
We've got an HP Mini-Note unboxing gallery for you to check out if you want to see how the thing looks from all angles, and of course, you can click through for Gear Live's in-depth review of the HP Mini-Note 2133's features, capabilities, and user experience, below.
Click to continue reading HP Mini-Note 2133 review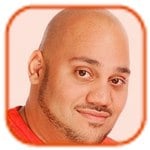 Posted by Andru Edwards Categories: Features, Galleries, Laptop
We got our hands on one of the new HP Mini-Note ultraportable netbooks, and thought you guys would enjoy seeing a gallery that's chock full of unboxing shots. The Mini-Note is HP's entry into the netbook (very tiny, ultraportable computers that are geared towards Internet tasks) realm, and we think they nailed it in quite a few key areas. From our HP Mini-Note review:
The HP Mini-Note 2133 impresses with its over-all well thought-out design and strong focus on business performance. While the unwieldy mouse button placement will likely throw most users for a loop, it is possible to adapt after a few hours of usage. If you are in the market for an ultra-light laptop with a roomy keyboard and high resolution screen, but don't feel like waiting around to see if an Atom version is on the way, the 2133 seems like an ideal choice.
Of course, you can check out our full review of the Mini-Note if you think you might have a need for such a device. In the meantime, head on over and check out our Mini-Note unboxing gallery to see it in all its glory.
Read More

| HP Mini-Note unboxing gallery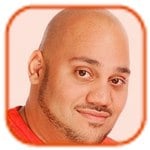 Posted by Andru Edwards Categories: Announcements, PC / Laptop
So we told you that we are giving away an HP HDX Dragon alongside 31 other tech sites. We just wanted to hit you with an update on the 31 Days of the Dragon contest. Today is May 22, which means you have access to the following contests today - click on the site names for the details on their contest rules:
May 15-22: MediabLab - ends this evening
May 16-23: Last 100
May 17-24: Digital Inspiration
May 18-25: Notebooks.com
May 19-26: SlashdotReview
May 20-27: Neowin
May 21-28: Geek.com
Of course, our contest starts on May 31, so you are going to want to check back here in nine days to get our specific contest rules. If you want to get a jump on it, one thing we will say if you will need a Gear Live account to enter. We've already said too much!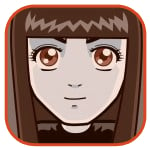 Posted by Sheila Franklin Categories: Corporate News, Microsoft, PC / Laptop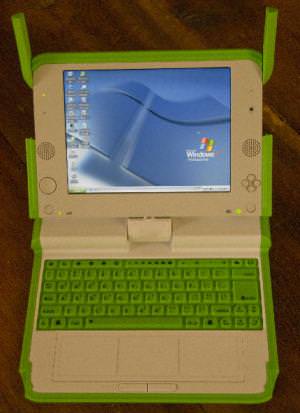 Microsoft has announced that it plans to install Windows XP to the inexpensive XOs that now run a customized version of Linux. To do this, OLPC spokesperson Kyle Austin says that they must redesign them and add $7.00 worth of hardware to build a stripped down version for an additional $3.00. While this might be a good thing for Microsoft, we note that the laptop, which started out as a $100.00 device, is now creeping up towards the $200.00 mark. As per usual, the OLPC people still claim that when the OX's usage becomes more widespread, the price will come down.
Read More

| Forbes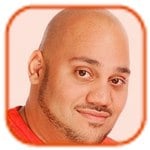 Posted by Andru Edwards Categories: Announcements, Features, Movies, PC / Laptop, Software, Video Games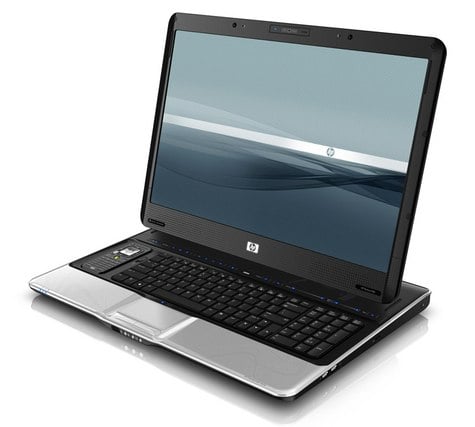 Hey, remember that HP HDX Dragon PC that we unboxed a few months ago? Well, HP has gone and upgraded the specs on that puppy, and they want us to give one of them to you guys. Not just the computer, but a few Blu-ray movies, a few PC games, and a bunch of software too. All in all, if you were to purchase everything we are giving away on your own, you'd end up spending somewhere around $5,196.00. Yeah, I said it. Go ahead and read that again.
No, here is the real kicker. Now only are we here at Gear Live giving away one of these 1080p beasts, but thirty other sites are also going to be giving away the exact same package, including our friends over at ArsTechnica, Lockergnome, JKOnTheRun, and Jake Ludington's MediaBlab. That means you have 31 chances to win. Seriously. That's why we are calling it 31 Days of the Dragon.
Now, each site is going to set their own criteria for how they are going to run things, and we will be announcing what we will be doing soon. Our giveaway date for the HDX Dragon is June 7, 2008. You'd better keep it locked here, peeps. Oh, and anyone in the world is eligible to win.
Hit the break for the full scoop on everything we are giving away, which other sites are also giving these away, and an unboxing video of the HDX Dragon.
Click to continue reading Heads up, we are giving away an HP HDX Dragon notebook - 31 Days of the Dragon
Read More

| 31 Days of the Dragon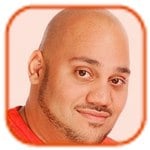 Posted by Andru Edwards Categories: Corporate News, Design, PC / Laptop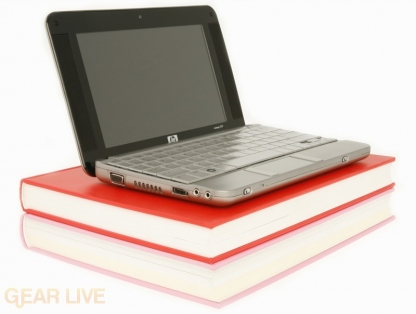 Today, HP made rumors of their releasing a low-cost ultra-portable PC a reality with the official announcement of the HP 2133 Mini-Note. Meant for the education market, the HP 2133 Mini-Note is designed with students in mind, and is optimized for both in-classroom and out-of-school learning. The 2133 Mini-Note features an 8.9-inch WXGA scratch-resistant display, lightweight anodized aluminum shell,and Wi-Fi. HP also threw in their 3D DriveGuard technology, which locks the drive in the event of sudden movement for protection of data, as well as HP DuraKeys, which prevents fading. You know kids and their greasy fingers.
"HP listened to our needs and now is delivering a product designed by education for education," said Chris Sieger, director of information technology for Alexandria City Public Schools in Virginia. "Teachers and technology are the two most important assets in education. HP's announcement demonstrates that it understands what schools need from industry."
HP is aiming to keep this one inexpensive, so the Mini-Note starts at $499 USD. You can add on things like Bluetooth, integrated VGA webcam, and CompuTrace software which helps local law enforcement track stolen computers.
The HP 2133 Mini-Note PC should be available later this month, and you can check out more images of the device in our Mini-Note photo gallery.
© Gear Live Inc. – User-posted content, unless source is quoted, is licensed under a Creative Commons Public Domain License. Gear Live graphics, logos, designs, page headers, button icons, videos, articles, blogs, forums, scripts and other service names are the trademarks of Gear Live Inc.