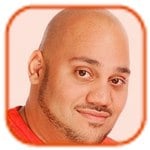 Posted by Andru Edwards Categories: Microsoft, Xbox 360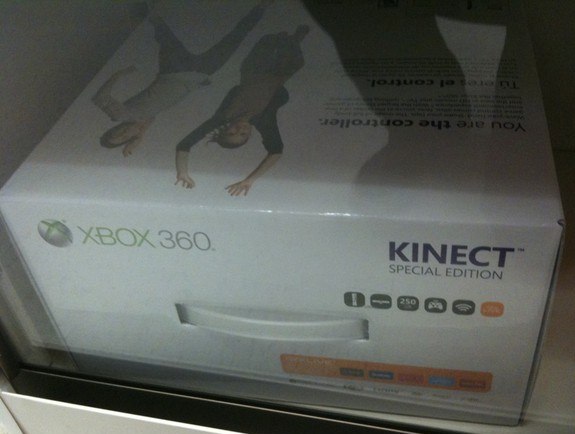 Okay, so Kinect is the next big thing from the Xbox team over at Microsoft, and the launch is scheduled for November 4th here in the USA. You'd think that'd mean that you'd be unable to get your hands on one until then, but thanks to some slip-ups at select retail locations, you may very well be able to get ahold of Kinect starting today. As you see above, one store has mistakingly put out the 250GB Xbox 360 Kinect Special Edition on the sales floor. Now, we're not saying that it's time for you to start calling around or anything, but if you happen to be hearing to a WalMart or Target type of place, you may wanna give the video game section a glance.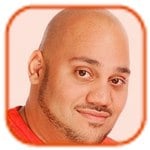 Posted by Andru Edwards Categories: Hot Deals, PlayStation 3, Wii, Xbox 360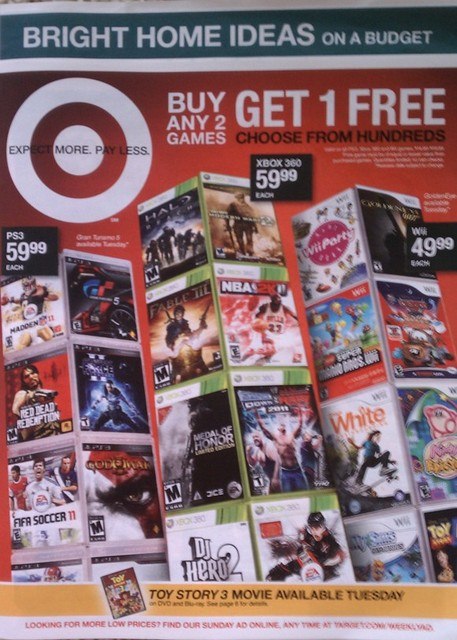 Looking to pick up a gaggle of games for yourself, or for loved ones for the holidays? You'll wanna plan to hit up Target next week, as they are having an awesome "Buy 2, Get One Free" sale, and it applies to all games, including brand new titles. With all the new hotness that's being dropped on us so far in October and early November, this is the place to be if you wanna pick up at least two new games (Kinect, anyone?). So, what are you gonna get?
Read More

| GTR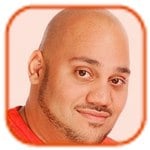 Posted by Andru Edwards Categories: High Score, Features, Microsoft, Podcasts, Video Games, Videocasts, Videos
The next major Xbox 360 dashboard update happens in November, and we've got a look at all the new changes and additions in this episode of Bleeding Edge TV. This is a big update that brings another big redesign to the Xbox 360, similar to what they did a couple years ago with the New Xbox Experience. Things are a lot more flat and boxy, like what you'd find on Windows Phone 7, and the synergy is understandable…plus, it makes things a lot more user-friendly as it pertains to Kinect.
What else do you get? Netflix search and DVD queue management, along with a Netflix app redesign. ESPN brings 3,500 live sporting events per year (close to 100 per day!,) Zune finally brings music to the Xbox 360 with Zune Pass integration, and more. Get a look at the video above for the full scoop.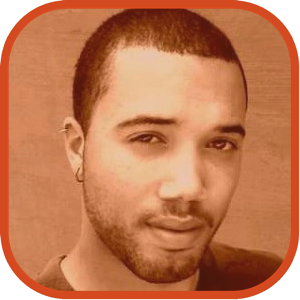 Posted by John Kilhefner Categories: Corporate News, Microsoft, Xbox 360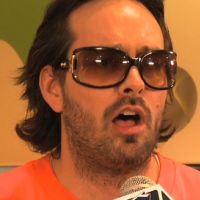 In an interview with Gamasutra Kudo Tsunoda stated that pre-orders of Kinect have put it on track to sell millions this holiday season.
"The preorders have been really strong. As far as what we're looking at for Holiday, this is going to be stuff that'll blow away any of the sales you've seen with iPad," said Tsunoda.
The iPad broke the one million mark on its 28th day of sale, and shattered 3 million after just three months. With Tsunoda's claims, it seems that Kinect will even surpass the launch sales of even their own Xbox and Xbox 360. We'll see.
Read More

| Gamasutra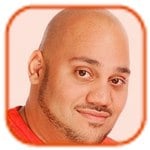 Posted by Andru Edwards Categories: Corporate News, Microsoft, Xbox Live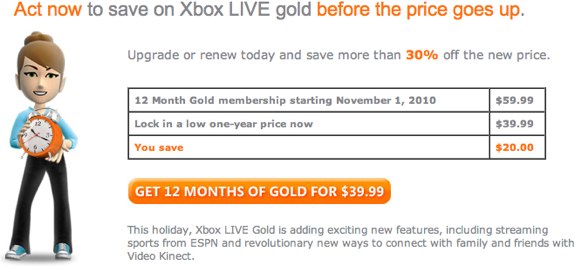 If you haven't heard by now, Microsoft is going to be increasing the yearly cost of Xbox LIVE membership by $10 per year starting on November 1. This comes after 8 years of the service remaining at a steady $50 per year, and kills rumors that the service would actually go free sometime soon. On November 1, a year of Xbox LIVE Gold will cost you $59.99, one month will cost $9.99 (up from $7.99,) and the three-month subscriptions will go from $19.99 to $24.99. They say it's to support new features like Kinect, ESPN, and Hulu Plus coming to Xbox LIVE (despite the fact that Hulu Plus costs $10 a month in the first place.)
The one silver lining here is that you can currently buy yourself a one-year Xbox LIVE subscription for just $39.99, locking in that $20 savings for a year. It will just get tacked on to your current subscription if you already have one. If you want multiple years of savings, you can always find Xbox LIVE discounts on Amazon.
Read More

| Xbox LIVE Price Lock


Posted by Alex Lifschitz Categories: E3, Editorial, Features, Music, Simulation, Xbox 360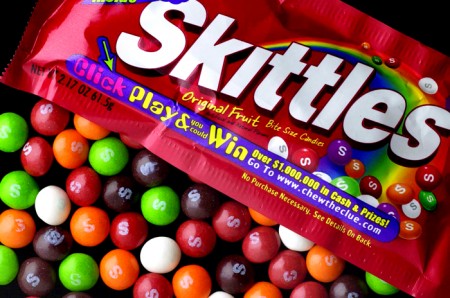 If you didn't go to E3 this year, well, you didn't miss much. I mean, well, you missed dancing. And space marines. And Skittles.
You missed Skittles the Dancing Space Marine, the unofficial mascot of E3 2010.
Microsoft hatef*cked their audience with scripted hilarity and dated motion control games. Sony pimped a new 3D TV technology that costs thousands and can only be watched by a few people at a time. Nintendo was the show's net positive with a bunch of new, awesome games and the 3DS's grand appearance.
Some commentators looked at this year's presentation and predicted the fall of the game industry. Others sighed and walked away. Some of us were unable to post because we were caught somewhere inbetween the NBA Finals riots and my third vodka and red bull, which was weak, and I took notice of that.
I'm here to tell you that things aren't quite as grim as some would have you believe. This time around, I want to talk about Kinect. Hit the jump for some ill-informed musings.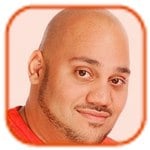 Posted by Andru Edwards Categories: Hardware, Microsoft, Release Dates, Xbox 360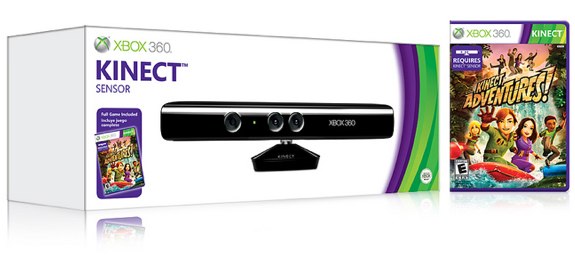 Even with companies like Amazon, Best Buy, and Wal-Mart all listing Kinect at $150, Microsoft decided they'd wait it out on naming the price officially, for whatever reason. Today, however, they've announced that Kinect for Xbox 360 will launch on November 4th at $149.99, and it'll come bundled with Kinect Adventures. Adventures is gonna be like their Wii Sports, a collection of minigames that are fun and highlight what Kinect can do.
For buyers who want to get Kinect with an Xbox 360 console, there will be a $300 bundle that will include one of the new Xbox 360 consoles (with 4GB built-in storage,) the Kinect sensor, and Kinect Adventures.
Aside from Kinect hardware pricing, Microsoft has also said that Kinect games will sell for $50 each, which is $10 less than the normal $60 price. However, Microsoft sold all their first-party Xbox 360 titles for $50 before, and quickly stopped that practice. Also, it's a shame to see that Joy Ride will now sell for $50, when originally it was supposed to be free.
You can pre-order Kinect on Amazon.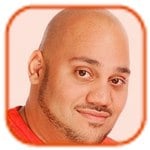 Posted by Andru Edwards Categories: Microsoft, Video Games

Hey, have you been wanting to get your hands on Microsoft's Kinect for Xbox 360? They've been on display at all five of the official Microsoft stores, which pretty much no one lives by in the grand scheme of things. However, on July 15th, Kinect will be playable at 13 different Macy's locations across the country, for one day only. We've got the full list of stores hosting the Kinect demos after the break.
Click to continue reading Play Kinect at Macy's on July 15th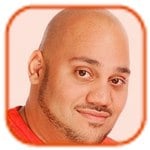 Posted by Andru Edwards Categories: High Score, Design, Features, Microsoft, Podcasts, Video Games, Videocasts, Videos
When Microsoft announced the new Xbox 360 S at E3 2010, there were more questions than answers. Why release a new console? Is it just slimmer than the original Xbox 360? Should current Xbox 360 owners upgrade to the newer model? Well, we were able to get our hands on the new slim Xbox 360, and we aim to answer all those questions in this episode. We compare the new Xbox 360 up against the original model and run down all the various changes in the external appearance, the back panel connectors, and some of the internals. If you have anymore questions about the new model after viewing, just drop them in the comments.
You can pick up the Xbox 360 S at Amazon now.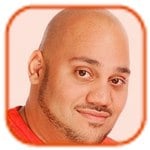 Posted by Andru Edwards Categories: Features, Home Entertainment, Video Games, Videocasts
Microsoft announced the new Xbox 360 S last week at E3, and we were able to get our hands on one soon after to give you a look at all the goodness. As a refresher, the newly redesigned Xbox 360 is 35% thinner than the original, and features a glossy black exterior. It ships with a 250GB hard drive that's been redesigned to fit into the new shape of the console, and it drops the memory card slots. Even better, it comes with built-in 802.11g/n Wi-Fi, so there is no need for any sort of external dongle accessory anymore. Hit the video for all the rest, but just know that you can pick up the new Xbox 360 now for $299.
© Gear Live Inc. – User-posted content, unless source is quoted, is licensed under a Creative Commons Public Domain License. Gear Live graphics, logos, designs, page headers, button icons, videos, articles, blogs, forums, scripts and other service names are the trademarks of Gear Live Inc.