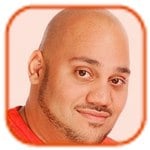 Posted by Andru Edwards Categories: Books, Free Apps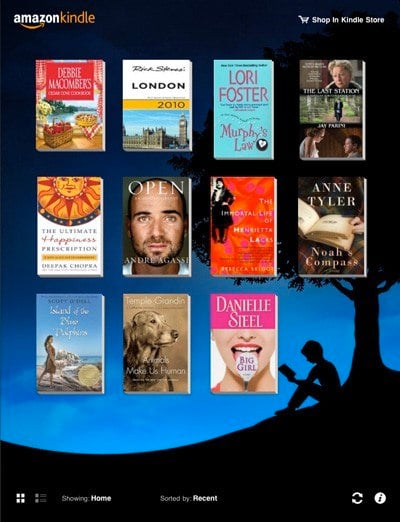 Just like the Barnes & Noble iPad app that we talked about previously, an Amazon Kindle app that is specifically made and formatted for the iPad is also on the way. The folks over at the New York Times were able to get a look at it, and it sounds fairly similar to what we saw from Apple with their iBooks app. You can control the speed of a page turn with your finger, and it has a couple of new ways for people to view their entire eBook library. One of those, above, shows books covers with a background of someone reading a book under a tree. The position of the sun in the background changes depending on the time of day, which is fairly cool.
We find the whole things with both B&N and Amazon rushing to get their eBook reader apps ready for the iPad to be very interesting. In a nutshell, the iPad is now the only mobile device that will let you read eBooks purchased from Apple, Amazon, or Barnes & Noble. All the other devices are tied to one store. Between the eBook stores, and apps like Instapaper, the iPad is prepped to be the most feature-rich eBook reader on the planet, and that doesn't even take any of its other features into account.
Read More

| NYT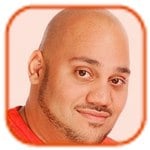 Posted by Andru Edwards Categories: Books, App Store News, Free Apps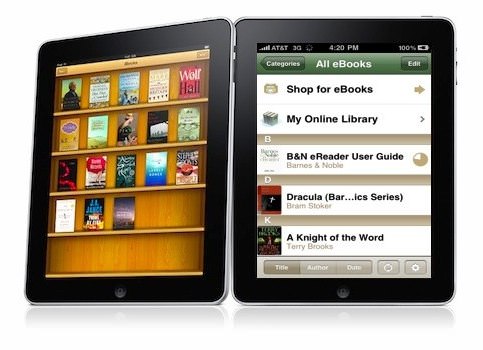 Looks like Apple isn't the only company looking to capitalize on the iPad hype in order to sell eBooks. Barnes & Noble has just made it public knowledge that they plan on releasing an iPad-optimized version of the B&N reader app, with the goal being to have it ready in the App Store on day one. We must say, we like it. In fact, this may cement the iPad as the best reader device around, because you've got the B&N app, the Kindle app, and of course, the Apple iBooks app as well (among others.) This means that you can purchase a book in any of those three ebook marketplaces, and read them all on your iPad. That's something you just can't do with a Kindle or nook. Let's just hope that Apple doesn't give these apps the same treatment that they've given to others, like Google Voice.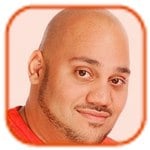 Posted by Andru Edwards Categories: Corporate News, Handhelds, Software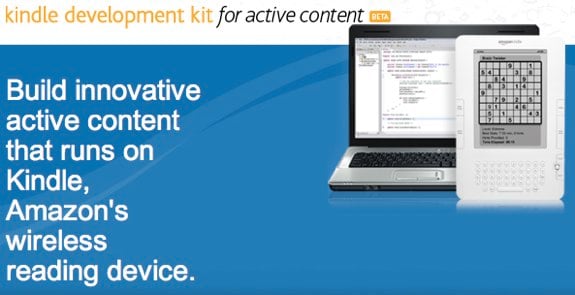 Amazon is getting into the apps game, with "active content" coming to the Kindle later this year with the announcement of the Kindle Development Kit (KDK.) You'll be able to download these apps wirelessly using the Kindle Store once they launch, and we already know that there are some devs that are already hard at work on their Kindle active content.
Amazon says it has already released the Kindle Development Kit to a select number of partners, including the video game giant Electronic Arts, and will make it more widely available when a limited beta period starts next month. It anticipates formally adding what it calls "active content" to the Kindle store sometime later this year.
Some are seeing this as a reaction to the many, many new ereaders that we saw debut at CES 2010, while others think it is a preventative measure to take some steam out of whatever it is that Apple will be announcing next week at the January 27th Apple Event. Regardless of what it is, having more value added to a device is never a bad thing.
Read More

| Amazon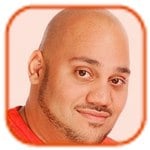 Posted by Andru Edwards Categories: Design, Handhelds, Product Reviews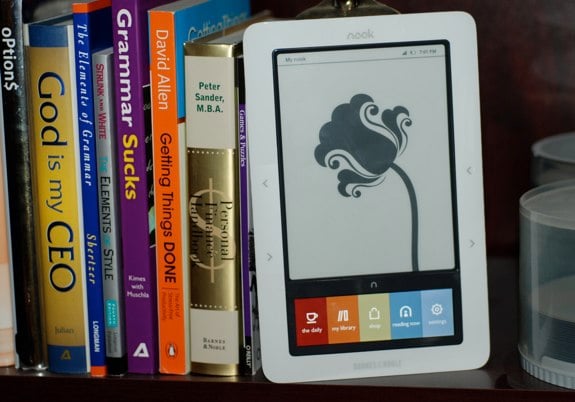 We've been anticipating the nook for about a month-and-a-half now, even since Barnes & Noble announced the nook back in October. Seeing a potential, real competitor to the Amazon Kindle sporting both an e-ink screen alongside a capacitive color LCD touchscreen just about made us drool. Oh, and it runs Google Android too, so, there's that whole thing. Well, we've finally got the Barnes & Noble nook into our hands, and we've done some testing, some reading, and some playing, all in the spirit of letting you know how the nook stands on its own, and how it compares to the Amazon Kindle. We think we've done that, and we invite you to continue reading for the full Gear Live nook review.
Click to continue reading Barnes & Noble nook review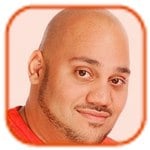 Posted by Andru Edwards Categories: Features, Handhelds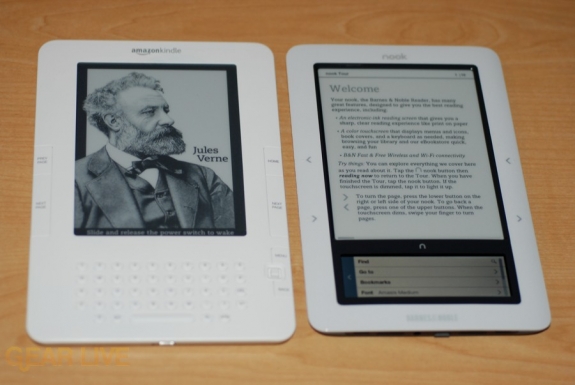 Hot on the heels of our Barnes & Noble nook unboxing gallery, we got a ton of requests from you guys asking us to compare the nook directly against the Kindle 2. So we put the nook right up against Amazon's Kindle 2, and shot some photos. In a nutshell, the nook is smaller in length and width, but is a little but thicker than the Kindle 2. I personally don't think one has an advantage over the other in terms of size, but hey, check out the nook vs Kindle size comparison gallery, and judge for yourself, mmkay?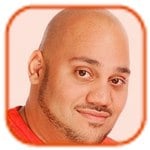 Posted by Andru Edwards Categories: Features, Galleries, Handhelds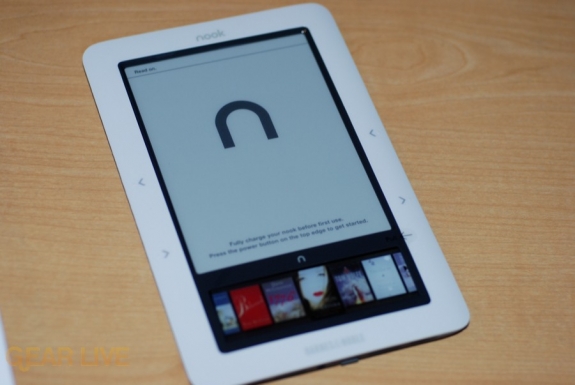 We just landed a Barnes & Noble nook, and while our review is forthcoming, we figured it'd only be appropriate to hit you with a nice gallery of unboxing photos of the device aimed to take on the Amazon Kindle. We give you a look at the nook packaging, touchscreen, welcome screen, and of course, multiple views of the hardware itself. Our early impressions? The nook is nice, and feel great in the hand.
Head on over to our unboxing gallery to check out our Barnes & Noble nook photos, and let us know what you think, and what you want to hear about!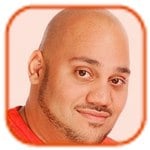 Posted by Andru Edwards Categories: Handhelds, Software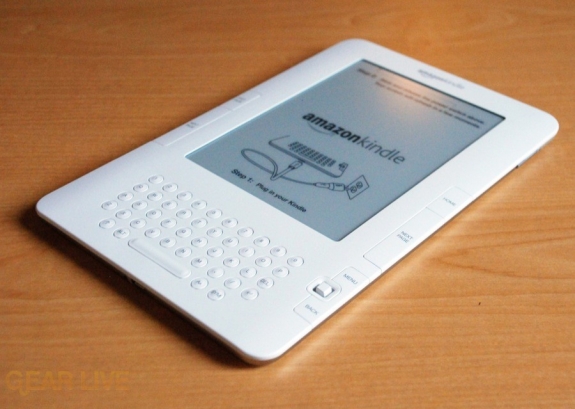 In what we are guessing is an attempt to make the Kindle a bit more attractive when compared to the B&N nook, Amazon announced today that the Kindle 2 now ships with PDF support and a battery that lasts almost twice as long as previous Kindle 2s. The battery bump, in particular, gives you 7 days of use with wireless on as opposed to 4.
Even cooler, though, is the fact that if you already own a Kindle 2, there will be a firmware update released over-the-air that will give you the same functionality, including the 85% increase in battery life! No date has been announced for the release of that update, but we'd be surprised if it didn't arrive any day now. Gotta love competition. You can pick up the Kindle 2 on Amazon.
Read More

| Amazon Kindle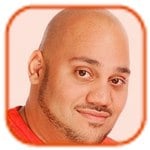 Posted by Andru Edwards Categories: Corporate News, Handhelds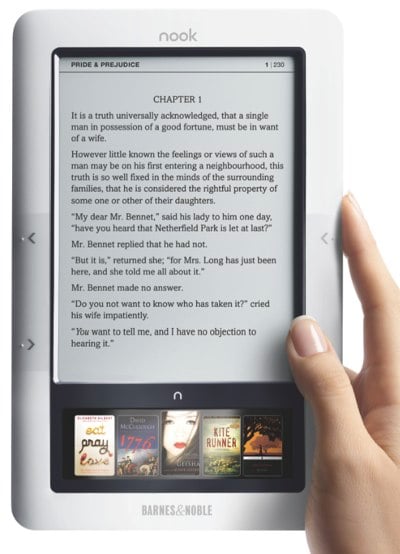 The nook e-reader, Barnes and Noble's supposed Kindle killer, just hit it's first speed bump with the delay of the ship date. Originally, the nook was set to ship to customers on November 30th. However, B&N says that because sales were higher than expected, they are pushing the ship date to December 11th—a full 11 days later. Luckily, if you got your pre-order in early, yours should still ship on November 30th. However, if you are placing a pre-order at this point, don't expect to see your device until mid-December. If you were thinking about picking up a nook for someone for the holidays, your best bet might be to buy one sight unseen.
Read More

| Brighthand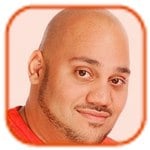 Posted by Andru Edwards Categories: Handhelds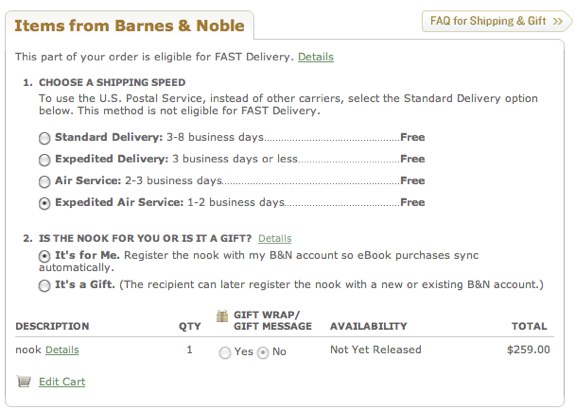 Looks like Barnes & Noble is just as enthusiastic about getting their Nook e-reader into your hands as you are. If you pre-order a Nook, you'll even get upgraded to free Expedited Air Service shipping. That's basically overnight, saving you about $24 or so. Seriously, this thing blow the Kindle out of the water, so what are you waiting for?
Read More

| Nook Pre-order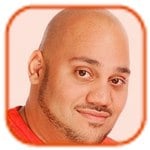 Posted by Andru Edwards Categories: Handhelds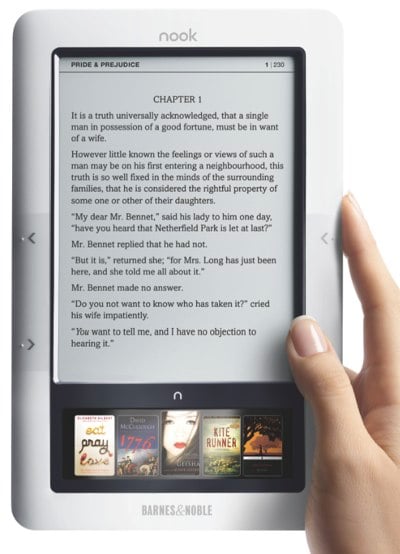 Someone over on the Barnes & Noble web team seems to have jumped the gun, because the official Nook site was up for a few minutes, before quickly being pulled down. Luckily, we were able to get in, and even pre-order a unit, before things got pulled. The B&N Nook e-reader runs Android, and looks like it'll give the Amazon Kindle a run for its money.
The device features a 6-inch screen, with a 3.5-inch color touchscreen beneath it. This gives you a quick method to browse your library, the store, and input text into the device. Definitely much easier than the Kindle's hard keyboard. The device measures in at 7.7 x 4.9 x 0.5-inches, and weighs 11.2 ounces. You get 10 days of battery life if you turn off wireless, and the battery takes 3.5 hours to go from empty to full when plugged into a wall outlet. Speaking of wireless, the Nook actually sports both a 3G connection from AT&T, as well as built-in Wi-Fi 802.11b/g. Definitely an advantage over the Kindle, because even if you have poor cell reception, you can just connect to Wi-Fi to download a book. The Nook also includes 2GB of internal storage (enough to hold 1500 books,) a microSD slot for adding even more storage, MP3 playback, built-in speaker, headphone jack, and micro USB port for charging and syncing.
So, aside from the above, what sets this thing apart from the Kindle? For starters, you can lend books to friends for up to two weeks at a time, and they don't even need a Nook of their own. They can access the Nook book content on an iPhone, iPod touch, BlackBerry, PC, or Mac. The lending of literature is one thing that went away with the Kindle, and we are happy to see it return with Nook. The Barnes & Noble store also has over a million titles available for download, with more than 500,000 of those being free ebooks. The Nook can also read PDFs, something the Kindle 2 can't do.
The Barnes & Noble Nook is available now for pre-order.
Read More

| Nook

© Gear Live Inc. – User-posted content, unless source is quoted, is licensed under a Creative Commons Public Domain License. Gear Live graphics, logos, designs, page headers, button icons, videos, articles, blogs, forums, scripts and other service names are the trademarks of Gear Live Inc.