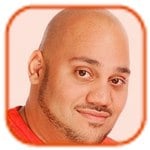 Posted by Andru Edwards Categories: Handhelds, Product Reviews, Software,
Amazon has released its newest update for the Kindle Fire and it has some tweaks many users will find welcome, and one tweak power users will hate.
I've been using my Kindle Fire since it came out, and while I'm still waiting for CyanogenMod9 to come out and let me actually put Ice Cream Sandwich on my Kindle Fire, I've been relatively happy with the performance.
The main interface tweak added to the Kindle Fire is the ability to remove items from the carousel on the home page. This is a small but useful way to keep your most commonly used apps organized and, if necessary, make sure other users don't see whatever naughty things you might have been perusing.
That's the only change to the main screen; you still can't organize your apps into categories or customize your menu beyond adding and removing items from favorites and the carousel. I use my Kindle Fire for several different things, and it would be great to organize my apps by categories like Online Content, Books, Network Tools, and Games. The Fire still has Amazon's default seven tabs and single app list organized alphabetically or by date.
Click to continue reading Amazon Kindle Fire 6.2.1 update review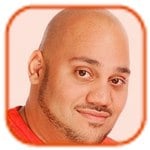 Posted by Andru Edwards Categories: Accessories, Cameras, Wearables, Design, Handhelds, Music,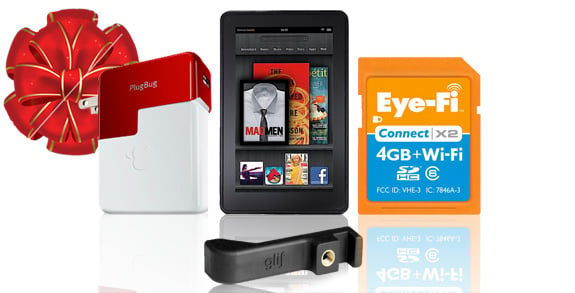 [Editor's Note: Andru Edwards of Gear Live and the Ask Andru column joined us on this week's GeekWire radio show and podcast to share his top picks for technology gifts this holiday season. Here's a rundown of his choices, just in time your last-minute shopping.]
Kindle Fire: Amazon's $199 tablet is often compared to the iPad, but in many ways it's more appropriate to compare it to the iPod touch, based on the price and feature set. If you want a cheap tablet that can ship to you by Christmas, the Kindle Fire is it. There are some bugs. In terms of responsiveness and the accuracy of its touch interface, the Kindle Fire doesn't always live up to Apple iOS devices, but for $199 you're not going to find anything else that has this feature set, and many of the bugs will be fixed by software updates.
Crayola ColorStudio HD: This $29.99 accessory is a digital marker for the iPad, turning the Apple tablet into a virtual coloring book when used in conjunction with a companion app, with music and animations. With the digital marker, kids can do more with the iPad than just play games. They can be color, they can make their own coloring book pages. Input styles include crayons, markers and paint. Features include Facebook sharing and printing through Apple AirPrint.
Click to continue reading Ask Andru: Eight last-minute ideas for cool tech gifts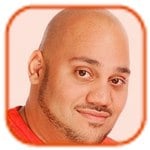 Posted by Andru Edwards Categories: Apple, Handhelds, Rumors,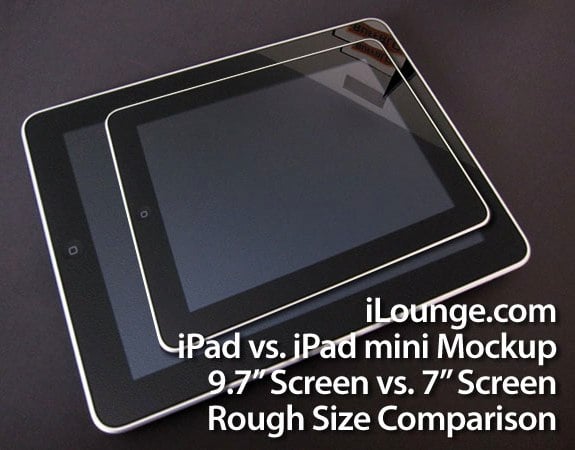 The iPad 3 rumors are in full swing and many of them are focused on a new device possibly arriving as soon as the first quarter of 2012. But a new bit of information has just emerged that makes the next generation of iPads even more enticing, and it has to do with a smaller form factor.
Chinese tech site Digitimes has gone on record with a source that says Apple will introduce a new iPad size in 2012. According to the source, the new size will be 7.85 inches, a size specifically designed to compete head-to-head with the newly popular Kindle Fire from Amazon. The current generation of iPads are 9.5 inches tall, while the Kindle Fire measures just 7.5 inches, making it easier to tuck into a spare pocket or hold for extended periods of time while reading an e-book.
According to the report, the smaller iPads wouldn't arrive until later in the year. The report states, "In addition to purchasing 7.85-inch panels from LG Display, Apple will also buy panels from AU Optronics (AUO), indicated the sources, adding that makers in the supply chain are likely to begin production of the 7.85-inch models at the end of the second quarter of 2012."
Click to continue reading Apple set to Introduce a 7.85-Inch iPad in 2012?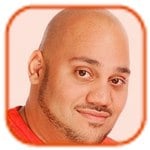 Posted by Andru Edwards Categories: Handhelds, Software,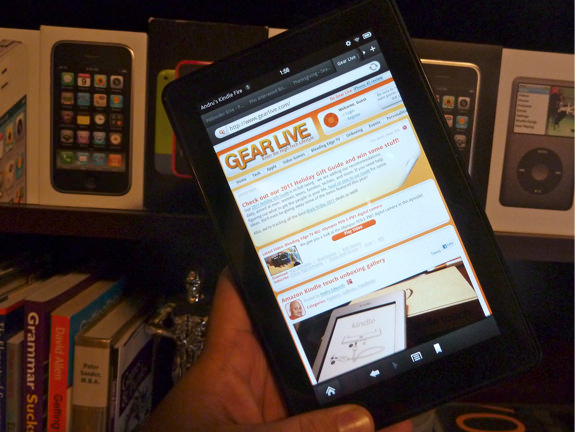 The Kindle Fire ($199 on Amazon) is undoubtedly a success in terms of the sheer amount of sales that the tablet has seen since its launch. However, many customers have complained about the various small issues that, when added up, can make for a frustrating experience. Things like unresponsive touch gestures, and lagginess in the UI. The good news is that Amazon's been listening, and its set to release the first over-the-air update for the Kindle Fire in under two weeks to address many of these issues.
Kindle Fire is the most successful product we've ever launched – we've already sold millions of units and we're building more to meet the strong demand. As with all of our products, we continue to make them better for customers with regular software updates – in fact, in less than two weeks, we're rolling out an over-the-air update to Kindle Fire that will improve performance, touch navigation, and give customers the option to choose what items display on the carousel.
Sounds good to us. In the past, Amazon hasn't really been the best in terms of Kindle software updates, but the Fire is a full-on tablet, and thusly people expect more out of it than they do its e-Ink couterparts. Anything you're hoping gets fixed in the update?
Click to continue reading Amazon set to release bug-killing Kindle Fire update in under 2 weeks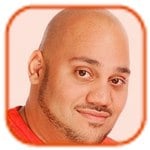 Posted by Andru Edwards Categories: Editorial, Features, Handhelds, PC / Laptop,
Normally at this time of the year, I predict tech trends for the New Year. As I think about 2012, I realize that over the next 12 months, the personal computing and consumer electronics industries are poised to see some big disruptions that could change their course for the next five years.
In fact, I believe that when we end 2012, we will look back and realize that it was the most disruptive year we will have had in personal computing in over a decade. In the next 12 months, the market for personal computers of all shapes and sizes will have changed dramatically.
So, what will be the major forces that could reshape the PC business in 2012? There are four technologies and trends in the works that I believe will force the computer industry in a new direction.
The first will be Intel's huge push to make ultraportables 40 percent of its laptop mix by the end of 2012. Although I don't believe it will achieve that goal, especially if ultrabooks are priced above $899, the fact is that ultrabooks are the future of portable computing. Instead of thin and light laptops driving the market as they are now, ultrabooks, which are thinner and lighter, with SSDs and longer battery life, will eventually be what all laptops will look like in five years. The heavier and more powerful laptops that exist now won't go away completely since there are power users who will still need that kind of processing power. But ultrabooks will be the laptops of the future and 2012 will be the first year of their major push to change the portable computing landscape.
There is an interesting twist with ultraportables that could be even more important starting next year: the introduction of ultraportables with detachable screens that turn into tablets. In the past, this hybrid, as it is called, ran Windows when in laptop mode and Android when in tablet mode. But this approach was dead in the water from the start. With Windows 8 tablets ready to hit the market next fall, you will see ultraportables with detachable screens that will run Windows 8 with the Metro UI both on the laptop and in tablet mode. This will bring a level of OS consistency across both device modes and I think that this concept is a sleeper. In fact, if done right, this alone could reshape the traditional PC market in the near term.
Click to continue reading 2012: The Year everything gets disrupted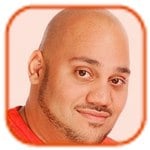 Posted by Andru Edwards Categories: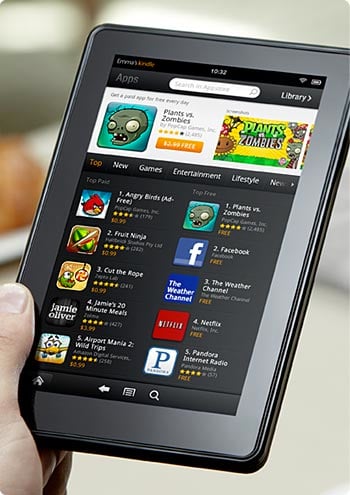 Apple is not overly concerned about the impact of the Kindle Fire on the iPad, and says the Amazon tablet might actually help iPad sales in the long run, according to a new report.
Analysts at JP Morgan met with Apple CEO Tim Cook and chief financial officer Peter Oppenheimer on Friday to discuss the long-term impact of Apple products, and when it comes to competitors like the Kindle Fire, "we believe that Apple is not too concerned about the low-priced entrants," the firm said in a note to investors.
If anything, the Kindle Fire, Nook Tablet, and other low-priced options might help introduce consumers to the tablet market, prompting them to eventually upgrade to more feature-rich devices like the iPad, the report said.
"In other words, we think Apple is not seeing much pressure from lower-price tablets, yet," JP Morgan wrote.
Click to continue reading Apple believes Kindle Fire could help iPad sales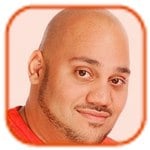 Posted by Andru Edwards Categories: Handhelds, Music, Software,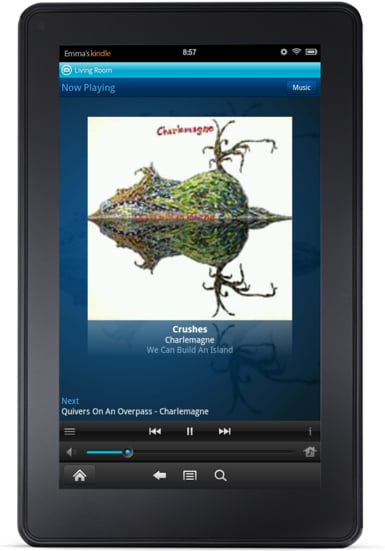 Sonos, makers of the Play:3 and high-end ZonePlayer wireless multi-room music systems, has announced an update to its system software that adds more wireless music streaming options, and lets users control their Sonos systems with their Android tablets.
The most notable feature of the 3.6 software update makes the Sonos Controller app available to Kindle Fire and Android Honeycomb tablets users, letting them use their tablets as remote controls for their Sonos products. The company released the app for Android phones in February, and the Sonos Controller is also available for iOS devices.
The Android tablet app, which can be downloaded for free from the Android Market or the Amazon Appstore, is scaled to take advantage of tablets' extra screen space. It includes enhancements like on-device music library and zone management, alarms that let you fall asleep or wake to your favorite tunes, and Twitter integration, so you can tweet what you're listening to on Sonos from your tablet.
Click to continue reading Sonos 3.6 update brings Slacker Radio, Kindle Fire, Android tablet support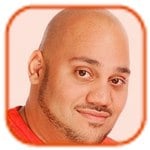 Posted by Andru Edwards Categories: Full Episodes, Gizmatic, Features, Handhelds, Podcasts, Product Reviews, Videocasts, Videos,
In this episode we review the Amazon Kindle Fire tablet e-reader (also see our text version of our Kindle Fire review.) Amazon's looking to disrupt the tablet landscape with the Fire, and is pricing it aggressively at $199. The Kindle Fire weighs 14.6 ounces and packs a 7-inch IPS display, dual-core processor, 512 MB RAM, and 8 GB of on-board storage. It runs a forked version of Android that Amazon has customized in a major way. You also get Wi-Fi built-in as well. Purchasers of the Kindle Fire also get a 30-day trial of Amazon Prime, which'll let you get a nice sampling of what the company's Video on Demand service offers.
The browser, Amazon Silk, will be exclusive to the Kindle Fire for the time being, and it aims to speed up web browsing by a significant margin by offloading some of the heavy lifting to the Amazon EC2 cloud servers.
You can pick up the Kindle Fire for $199.
Big thank you to GoToMeeting and JackThreads for sponsoring the show - be sure to check them out! As for JackThreads, we've got exclusive invite codes that give you $5 to use towards anything you'd like.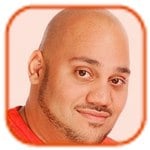 Posted by Andru Edwards Categories: Accessories, Apple, HDTV, Home Entertainment, Hot Deals, Music, PC / Laptop,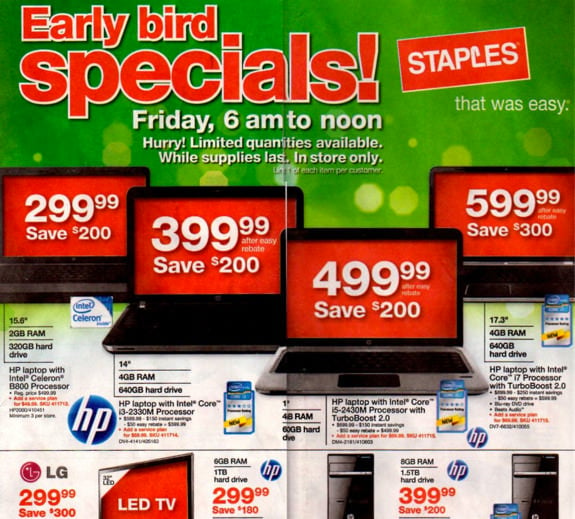 The Staples Black Friday 2011 sale begins at 6:00 am the day after Thanksgiving, and they've got a few items that have our attention. We've got the highlights of the sale for you after the break, which include a $199 BlackBerry PlayBook, Beats by Dr. Dre Solo headphones with a $20 gift card at purchase, buy 1 get 1 free paper, and more.
Click to continue reading Black Friday 2011: Staples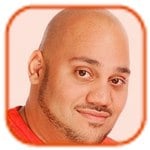 Posted by Andru Edwards Categories: Features, Handhelds, Product Reviews,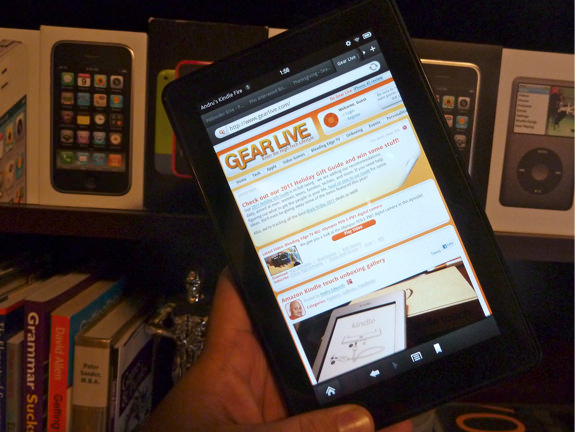 The Amazon Kindle Fire is the first small tablet that average users can pick up and immediately use, with a simple, clear interface. Then there's the price: Android along with amazing specs for just $199. It's open enough to attract geeks, too. While the user interface occasionally gets sluggish, we're willing to have a bit of patience to get a first-rate tablet for half of what most competitors charge, thus the Kindle Fire is our first Editors' Choice for small tablets.
Design
A solid little brick at 7.5 by 4.7 by .45 inches and 14.6 ounces, the Kindle Fire looks and feels a lot like the BlackBerry PlayBook, but the Fire is smaller in all dimensions. There are no slots or tabs; both the memory and battery are sealed in, and the only interruptions in its smooth, black form are the headphone jack, Power button, MicroUSB jack, and dual stereo speakers. There's no camera, but I've never been sold on the value of tablet cameras anyway. It uses 802.11b/g/n Wi-Fi networks to get online; there's no cellular radio or Bluetooth connectivity.
Turn the Fire on and the 7-inch 1024-by-600 IPS LCD screen lights up. This display is very sharp and clear, but it's also rather reflective. Just like on the Apple iPad 2, you may have trouble reading in bright light because of the screen's sometimes mirror-like gloss. While this is par for the course with tablets, I expected more given the Kindle name. This isn't a dedicated e-reader by any means.
Click to continue reading Amazon Kindle Fire review
© Gear Live Inc. – User-posted content, unless source is quoted, is licensed under a Creative Commons Public Domain License. Gear Live graphics, logos, designs, page headers, button icons, videos, articles, blogs, forums, scripts and other service names are the trademarks of Gear Live Inc.