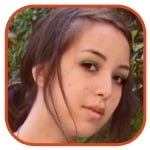 Posted by Robin Paulson Categories: D-List, Movies, Celebrity Babies, Photos, Oops Photos, Paparazzi Photos, Rumors,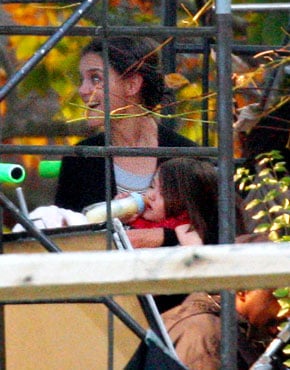 It looks as if parents Katie Holmes and Tom Cruise spoil their daughter Suri Cruise a little too much, allowing her to continue to drink from a bottle… despite the fact that she's already 3 years-old. Here I thought that the heels were bad for the tot!
Snapped up by the paparazzi on the set of Katie's new movie, The Romantics, little Suri doesn't seem to mind drinking from the bottle; however, experts say that she should have been weaned from it years ago:
"She should have been weaned off the bottle by the time she was one year old… By the time kids are nine months old, they have the physical development and mouth coordination necessary to be able to drink out of a sippy cup or a cup with straw. That development comes pretty early," said Dr. Jennifer Shu, a pediatrician and co-author of Food Fights.
With all of the money between the two actors, one would think that they could afford a how-to parenting book or two.
Read More

| Us Magazine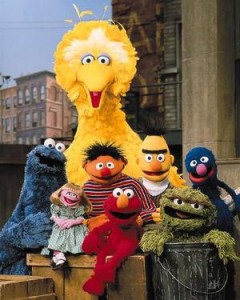 In celebration of forty years of Sesame Street, some of the early-season episodes are being released on DVD - just don't show them to your kids. A disclaimer on the packaging explains: "These early Sesame Street episodes are intended for grown-ups, and may not suit the needs of today's preschool child."
But don't get it wrong - from the very beginning, Sesame Street was designed just for kids. So, what gives?
Click to continue reading 60s-Era Sesame Street Episodes Not Meant for Kids
Read More

| CNN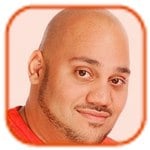 Posted by Andru Edwards Categories: Gossip, Alternative,
Gavin Rossdale is going to perform with his three-year-old son.
The "Swallowed" singer says Kingston - his eldest child with wife Gwen Stefani - is already displaying signs of wanting to follow in the footsteps of his rocker parents and has promised him he can join them one day.
"At the last benefit we were at, he wanted to get on stage with me and sing," Rossdale revealed. "I told him we can, but we have to practice a bit first."
Gavin added Kingston particularly loves the drums and always wants to help out in sound checks. "He always wants to come now. During the show, he loves to be on stage on the side. But he loves to play the drums during the sound checks and play with my guitar pedals. He likes to check the mic," he told Popeater.
Kingston and his brother, 14-month-old Zuma, often go on tour with Gavin and with Gwen's band No Doubt, and Stefani said she valued the quality time with her children. Speaking about a recent trip to Russia with Zuma, Gwen, 40, recently said: "It has been perfect. I knew I couldn't be without him."
Read More

| Popeater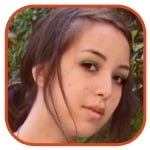 Posted by Robin Paulson Categories: Music, Television, Dating, Rumors,
While his soiled hair, uncouth mouth, and lack of manners made it quite clear that British comedian Russell Brand was a stranger to normal, monogamous relationships, it would seem as of late that his girlfriend Katy Perry is changing his view of the world.
"There have been times when I have been in the company of prostitutes and they were the most wonderful women in the world," Brand said, reflecting on his past behavior.
Apparently, those times are behind him, and he's ready to embrace the "I Kissed a Girl" popstar, which I honestly didn't believe, despite their very public affection for each other.
"She's lovely. I am living in a different way at the moment. Regardless of what happens in my current situation, I am unlikely to be satisfied with the calamitous promiscuity of the preceding five or six years."
Click to continue reading Katy Perry Changed Russell Brand
Read More

| Splash News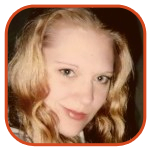 Posted by K.C. Morgan Categories: Daytime, Kids, PBS,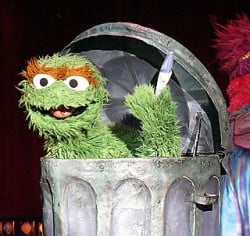 Celebrities are lining up to appear on the PBS children's series Sesame Street. Though the viewers probably aren't in the target audience for many of these A-list stars, Sesame Street holds a special place in many of our hearts. The series is celebrating its 40th season on TV, and it's going to get a year to remember.
So far, the guest list for the season includes huge names like Jake Gyllenhaal, Adam Sandler, Cameron Diaz, Eva Longoria-Parker, Ricky Gervais, Christina Applegate, Paul Rudd, Hugh Jackman, Maggie Gyllenhaal and Matthew Fox. First Lady Michelle Obama will also be putting in an appearance.
Read More

| Perez Hilton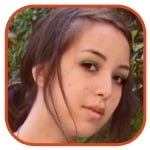 Posted by Robin Paulson Categories: Movies, Celebrity Babies,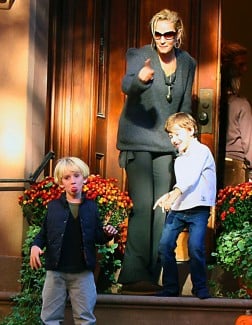 "Being an actress doesn't mean I've not gone through every bit of what it takes to have and raise children. I raised my kids in New York City. They're seven and 11, not infants any more, but I've pushed those strollers in the streets. Trying to raise kids on your own is not easy. It's why I haven't worked as much as I should or could have. It's why I haven't made a film in a year. But let's face it, whoever you are, a girl's got to make a living."
- Kill Bill actress Uma Thurman on raising her two kids largely on her own.
(You can find other notable quotes here.)
Read More

| Splash News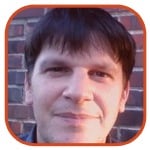 Posted by Mark Rollins Categories: Wearables, GPS,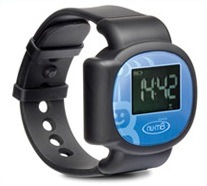 The Num8 from Lok8u (pronounced "locate-you"😉 is designed for parents who want to know where their children roam. This GPS locator device is concealed inside an ordinary child's wristwatch, and a parent can follow their kid virtually via mobile phone or computer. Users also have the option of setting up a "virtual fence." If a child with the Num8 steps outside this "safe zone," the parents will be notified electronically. The Num8 will also notify the parents if the device is removed for any reason.
Of course, this security has a price. The device is about 149 Euros ($245,) and the location services range from about 4.99-19.99 Euros ($8-33,) depending on what type of service you want.
Read More

| Num8 Press Release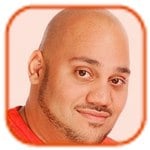 Posted by Andru Edwards Categories: Celeb News, Celebrity Gossip, Rumors,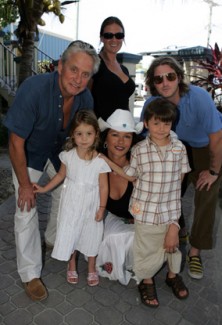 Ever wonder what happened to Catherine Zeta-Jones? Word is that the actress quit living in Hollywood for the sake of her children.
The Welsh starlet, who lives in Bermuda and New York with her actor husband Michael Douglas and their children, nine-year-old son Dylan and six-year-old-daughter Carys, was so frustrated with the constant paparazzi presence that she gave up her glamorous Los Angeles lifestyle to focus on her family life.
"When you live in Los Angeles you can't go anywhere without being critiqued—on your purse of the fact that you have gained weight or that you have got spots on your face. That's not the life I want. Deciding to live in beautiful Bermuda was the healthiest thing Michael and I ever did. Now that I have kids, that's what my life is about."
Catherine is also not concerned about turning 40 this Thursday—the same day her husband turns 65—because she doesn't feel old: "I feel much younger than I am. When you are 10 or 20, 40 looks really old. When I was nearing 30 that seemed like a major milestone."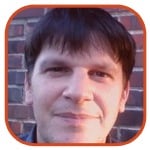 Posted by Mark Rollins Categories: GPS, Misc. Tech,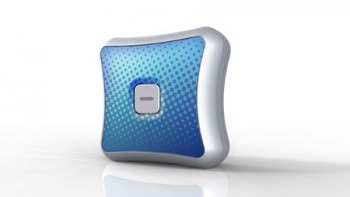 For those parents that are nervous about their kids, and really want to know where their children are, then they should probably purchase the Amber Alert GPS 2G device. It works as a GPS beacon, which allows not-so tech savvy parents text to find out the exact location of their kid. True, I'm not certain whether a longitude and latitude will help, but the "Breadcrumbing" feature allows them to track their steps like Billy from the Family Circus. The Amber Alert costs about $379.99, with monthly plans being $9.99 and $59.99.
Read More

| Amber Alert GPS 2G Release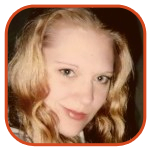 Posted by K.C. Morgan Categories: Comedy, Kids, Music, Prime Time, Cable, Gossip,
Disney's Jonas, a sitcom starring the Jonas Brothers, is scheduled to premiere Saturday night. I know what you're thinking: is it possible for Disney to squeeze in more televised coverage of this trio? Evidently, it is.
But I expect it to be a flop, and that's not a commentary on their acting abilities. I'd like to present the evident which supports this theory: Disney-viewing kids are, first, already Jonas saturated. They're also too busy keeping up with Hannah Montana re-runs to worry about that many new shows - and Disney's summer schedule is always so chock-full of made-for-TV movies it's hard to realize they actually have serialized programming still running. The Jonas Brothers have also already proved they don't have Miley Cyrus-like clout, as their movie performed below expectations at the box office.
Click to continue reading Jonas Premieres Tomorrow Night: Do You Care?
Read More

| LA Times

© Gear Live Inc. – User-posted content, unless source is quoted, is licensed under a Creative Commons Public Domain License. Gear Live graphics, logos, designs, page headers, button icons, videos, articles, blogs, forums, scripts and other service names are the trademarks of Gear Live Inc.