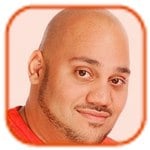 Posted by Andru Edwards Categories: Entertainment, New Apps, $1.99
Sometimes, it's the simplest apps that turn out to be the best, and SmackTalk! for the iPhone proves that point. You see, all SmackTalk does it record your voice, and play it back to you at a faster speed. However, they also have animals whose heads move when it plays back your voice, so it appears that a hamster (or cat, or dog, etc.) is repeating back to you what you said. Kids love this, as I have witnessed first-hand. Check out the video above for a demo, and you'll be wanting to grab SmackTalk for $1.99 from the App Store.
Read More

| SmackTalk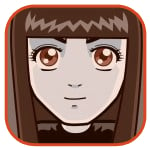 Posted by Sheila Franklin Categories: Games, $2.99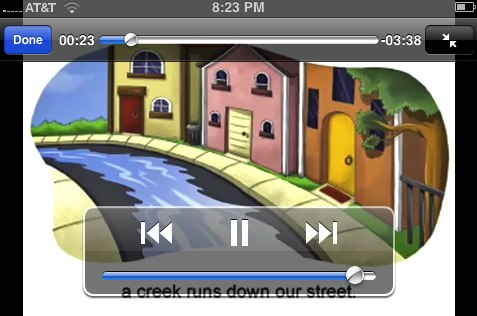 You get to play with your iPhone or iPod touch apps all the time, so next time you go on an extended trip, instead of hearing "Are we there yet?" pass your brats the phone with one of the iKids Play titles installed. One of the applications has 5 activities that include a coloring book, stories, finger painting, reading/recording aloud and a hidden image game. The company claims that it promotes tactile, listening and motor skills, visual/spatial coordination and color recognition as will as reading. More books will be available later, and for the introductory price of $2.99 at the App Store, it is definitely worth the mini-cost.
iKids Play titles:
Read More

| iKids Play Caterpillar's Dream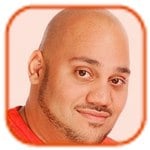 Posted by Andru Edwards Categories: Features, Toys, Kids, Under $250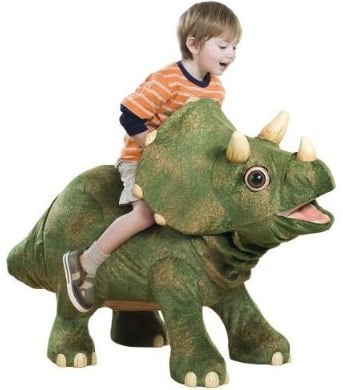 Here's one that the kids are sure to love - Kota the Triceratops is a rideable dinosaur. Did you catch that? A life-sized baby dinosaur to be exact, Kota is 40-inches long, and has a spring-loaded seat and handle. He also sports a smile on his face, which should mean that children won't be scared of him. Kota has 11 sensores, so it reacts intelligently to sound as well as touch. He will react by turning his head, tail, horns, or even by roaring. You can also feed him some leaves, which will cause the dino to make a munching sound. The best part? Kota sells for $299 - but Amazon is currently selling him for just $150 - that is 50% off! Better hurry though, no telling how long that deal will last.
Read More

| Kota the Triceratops 50% off


Posted by Dennis Velasco Categories: Editorial, Features, Family, Kids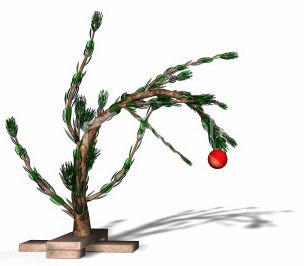 Growing up the way I did - barely getting by, fully understanding what hard times meant, and dealing with some messed up family stuff - we never really made Christmas a big deal. At least, it never really was to me. For example, one year we couldn't afford a Christmas tree (but when we did, we kept that thing for like a decade), my mom made us get some fallen twigs outside our apartment and she delicately wrapped them up in tin foil. We put it in a green vase and I think my sister actually tried decorating it by coloring the tin foil red and green. Ah, youth. Well, I couldn't totally blame her for her attempts to make something bad into something good, afterall, she had a perm and actually thought it looked cool. But, heck, it was the mid-80s, so the poor choice made by my nine-year-old sibling could be forgiven in retrospect.
In all honesty, the last Christmas I remembered before this particular one I'm about to tell you about when I was eleven, was when I was five. I got a whole bunch of Micronauts and this huge plastic Spider-Man doll that had a grappling hook, which was supposedly a web that he could "climb." Mind you, I don't blame my parents for any of this lack of remembering several years in between as they always did their best, God bless their hearts, and I'm glad my sister was always in the Christmas spirit, but I knew what was up. Okay sure, I was a Holden Caufield without knowing I was at the time, but whatever. I dealt with it. You couldn't fool me, I tell ya.
But, this particular Christmas, I got fooled.
Click to continue reading Holiday Gift Guide Flashback: True Christmas Spirit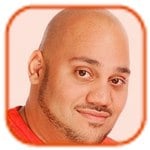 Posted by Andru Edwards Categories: Features, Toys, Kids, Under $100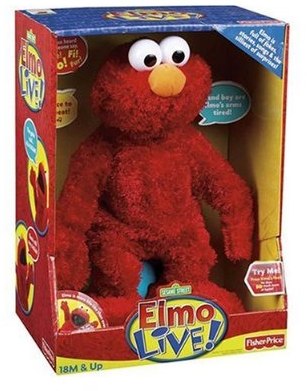 Once again, Elmo is here to take over the holiday, causing parking lot brawls between otherwise-normal parents. Back in 1996, Tickle Me Elmo flew off store shelves. 12 years later, Elmo Live tells jokes, sings songs, plays games, and tells stories. Oh, and he still laughs too. The biggest change, though, is thatElmo's mouth actually moves when he talks, along with the rest of his body. He also moves his arms, nods his head, stands up, sits down, among other things, all with a squeeze of his foot. I was at Target the other day, and almost every shopping cart with a kid in it had one, and at one moment, I literally heard 7 of these things going at once, simply due to the carts being in close proximity. This is one of the big toy gifts this year. Elmo Live sells for $65.99, but we found it on Amazon for 9% off, at $59.88.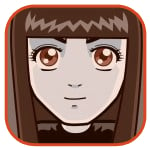 Posted by Sheila Franklin Categories: Toys, Videos
You know we love the hot electronic toys, so we ran, not walked to get an Elmo Live for our kids. We have to admit that if you want something your toddlers (and cats) will love, but will drive you bonkers, this is the toy to get. The bugger doesn't move his legs, and sometimes the noise he makes is louder than his guffaws, but still we think that he will keep your kids amused for at least a couple of hours while you take a nap during the holiday hubbub. Besides, you can always try to sell it on eBay for a big chunk of change ($750.00 worth) like this person thinks he/she can. For the rest of us, Elmo goes for about $60.00.
Read More

| Fisher Price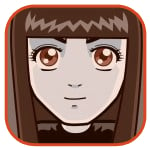 Posted by Sheila Franklin Categories: Corporate News, Misc. Tech, Toys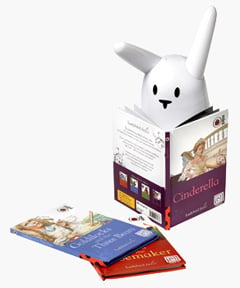 Lazy parents will have one less chore now that the Nabaztag will be able to read English. Teaming up with Ladybird, Violet will release an English speaking version with Goldilocks, Cinderella, and The Elves and the Shoemaker books. The rabbit reads the RFID Zstamp and speaks, and kids can navigate through its ears. Even better, in case of a longer tale, the robotic pet will remember where it left off. The Nabaztag set will be available for £118.40 (~$231.00.) Sign up with Violet if you want future notification.
Read More

| Violet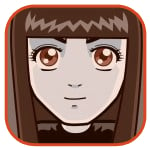 Posted by Sheila Franklin Categories: Misc. Tech, Toys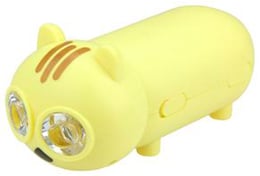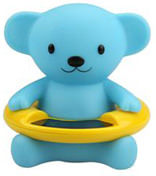 Our buds at gadget4all have a couple of new fun and useful things for the kids in your life. Their Kitty Hand-Pressing Torch has two white LEDs, is lightweight and portable, and is environmentally friendly with no batteries needed since you charge it by hand. It's available for $11.00. The Bear Baby Bath Thermometer helps to measure the baby's (or your) tub temperature and automatically turns on when it hits the water. It floats, too, and is available for $12.00.
(Thanks, Fanny)
Read More

| gadget4all


Posted by Lolita Beckwith Categories: Toys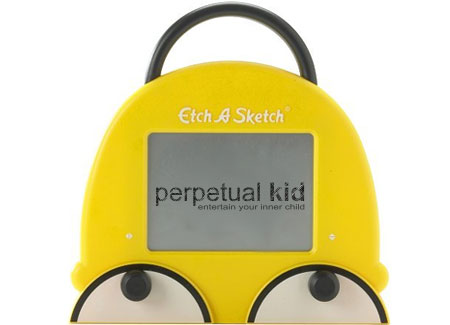 Yes, fellow Simpson-ites, an actual Etch-a-Sketch in the form of the great Homer Simpson! Just twist Homey's eyes to create your masterpiece…and the cool thing is that when you're done it will look like Homer's thinking about what you've drawn! And that's precisely why the first thing we'll draw is a frosted donut. Measure 8.5" x 8.5", and is available for only $15 USD.
Read More

| Perpetual Kid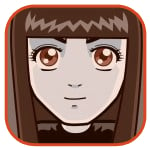 Posted by Sheila Franklin Categories: Misc. Tech, Science, Video Games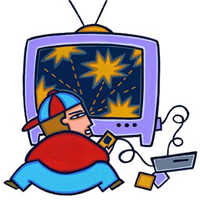 Studies show that more kids are becoming obese these days due to more emphasis on video games, TVs, and computers, rather than actually exercising. Big Macs only add to the problem. Leonard Epstein of the State University of New York and team came up with a monitoring device that cuts time in half, resulting in overweight kids being forced to do something else that would burn those calories. After 2 years, the study found that kids who were restricted by 17.5 hours a week ended up with lower BMIs. We think this would be a good idea for some of the adults we know.
Read More

| stuff

© Gear Live Inc. – User-posted content, unless source is quoted, is licensed under a Creative Commons Public Domain License. Gear Live graphics, logos, designs, page headers, button icons, videos, articles, blogs, forums, scripts and other service names are the trademarks of Gear Live Inc.