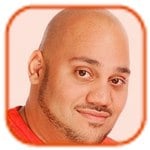 Posted by Andru Edwards Categories: Accessories, Apple, Cell Phones,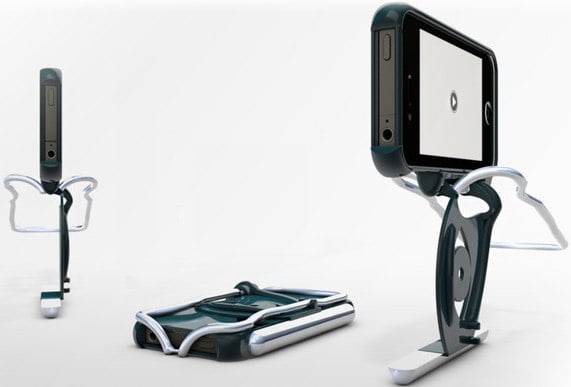 After reading through the Stabil-i Case Kickstarter page and viewing the videos, we've gotta say, we're pretty excited about the prospects of a product that promises to make videos you shoot with your iPhone look much more fantastic by virtually eliminating the shakiness. You know what we mean. Your smartphones is typically the camera you have with you at all times, right? If you wanna capture a moment on video, it's likely that you'll bust out your phone rather than a camcorder. The Stabil-i case gets rid of the "shaky cam" look, bringing a level of smoothness to your iPhone videos. A version for the next-generation iPhone 5 is even in the works. The project is currently raising funds on Kickstarter, and has raised $23,140 out of the $80,000 goal, and there are just 4 days left. Check out the video after the break, and if it's something you think you'd like, head on over to the Kickstarter page and pre-order one.
Click to continue reading Stabil-i iPhone case promises to eliminate camera shake
Read More

| Stabil-i Case for iPhone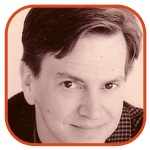 Posted by Tom Mason Categories: Editorials, Movies, Reviews, DC Comics, Marvel Comics,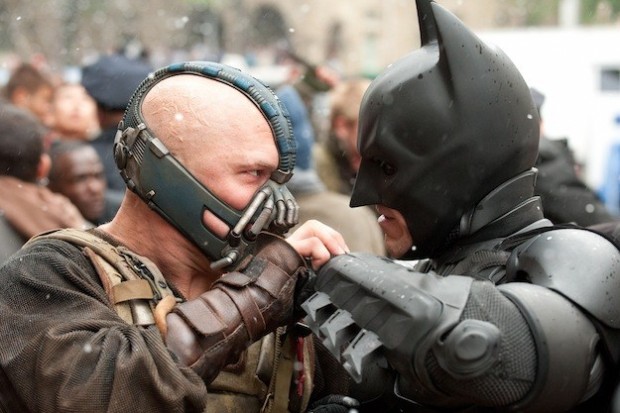 So the Olympics are finally over, and that means it's time to talk about real heroes, right? Y'know, the ones in capes!
For most of us, we have the belief that Bill Finger is the true creator of everything that made Batman great. Here's why.
Jake Hinkson looks at The Dark Knight Rises and the other two parts of Christopher Nolan's trilogy: "Unlike the set-bound comic-gothic theatrics of Tim Burton's Batman films or the plastic sex-toy quality of Joel Schumacher's films, Batman Begins is a full on epic."
Click to continue reading Weekend Reading: Batman, Doonesbury, Killraven and Kickstarter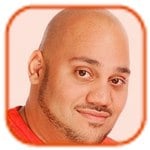 Posted by Andru Edwards Categories: Accessories, Apple, Design,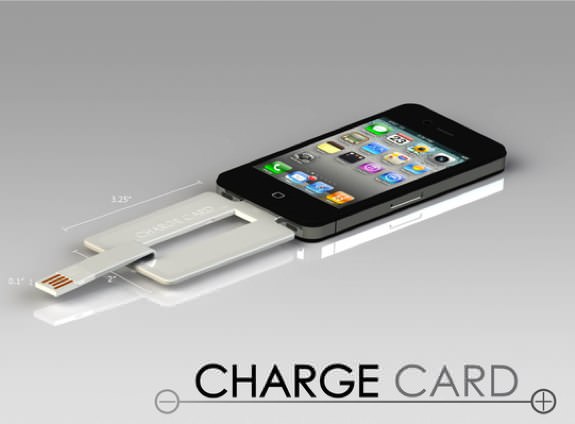 How many times have you been in a situation where your iPhone, iPod touch, or iPad was on the verge of death and you didn't have a charge cable with you to charge it up? It's happened to us more times than we'd like to admit, and that's where the ChargeCard comes in.
The ChargeCard has the standard 30-pin Apple dock connector on one side, and a slim USB connector on the other. It folds up to just about the size of a credit card for easy storage in your wallet. End result? You always have an iPhone charger on you. As long as you have a USB port to plug into, you are good.
ChargeCard is currently a Kickstarter project. They've got 37 more days to reach the goal of $50,000, and it's already at $38,456. If you want a chance to get one of your own, you can pledge $20 to pre-order. If the campaign is successful (and it looks like it definitely will be) you'll receive your ChargeCard when it ships in September.
Read More

| ChargeCard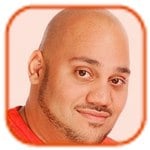 Posted by Andru Edwards Categories: Design, Household,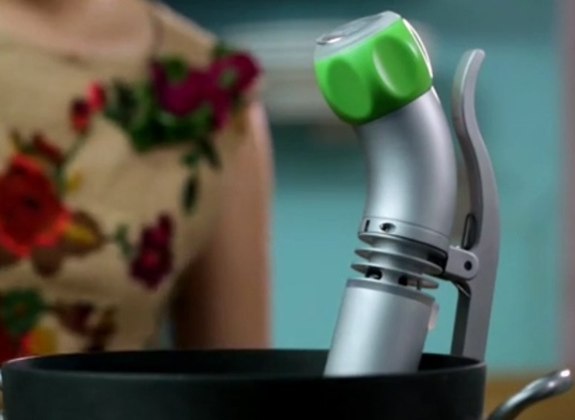 Sous-vide cooking allows you to make super tender, juice, mouth-watering food that's full of flavor after being cooked slowly over a long period of time in a bath of warm water. The thing is, it's been cost-prohibitive to the average home cook. The Nomiku immersion cooker aims to change all that. Already a successful Kickstarter project, Nomiku is set to make immersion-style sous-vide cooking available to the masses when it launches in December of this year for $299. Rather than providing an expensive, limited-space bath, Nomiku clips on to any pot or pan that you want to use for cooking. Check out the video of the product to see how it works, after the break.
Click to continue reading Nomiku sous-vide immersion cooker set to bring tender deliciousness to your home
Read More

| Nomiku via FoodSqueeze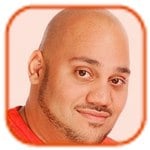 Posted by Andru Edwards Categories: Design, Google, Home Entertainment, Mods / Hacks, Video Games,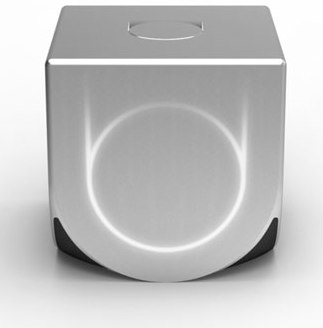 Are you bored and tired of the big players in the video game space failing to innovate in truly meaningful ways? Then you'll wanna meet Ouya, the Android-powered game console that will cost just $99 with a controller that connects to your television set just like your Wii U, Xbox 360, and PS3 does. The difference? Anyone can develop games for the Ouya console, and there's no huge financial barrier to entry. That means more indie quality indie games, likely much less cheaper than you'd find on other home game consoles. The product is designed by Yves Behar and team, the same folks who dreamed up the designs for the One Laptop Per Child OLPC computer and Jawbone Jambox. On the inside it's powered by Android 4.0 Ice Cream Sandwich with a quad-core Tegra 3 processor, 1 GB RAM, and 8 GB of built-in storage. It also packs 1080p output over HDMI, Wi-Fi, and Bluetooth connectivity.
Interested? You can head over to the Ouya Kickstarter page to pre-order one now. This could turn out to be a very big deal. Check out a video explaining the project after the break.
Click to continue reading Ouya Android-based indie game console takes Kickstarter by storm
Read More

| Ouya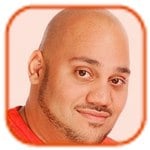 Posted by Andru Edwards Categories: Trends, Videos, Kitchen Gadgets, Slow Cooking, Sous-Vide,
If you consider yourself a foodie, you've likely heard of sous-vide cooking. These immersion circulators cook food at low temperatures for a long time in a bath of water set to a specific temperature, ensuring tender, even cooking from all sides of the food. The problem is that sous-vide cooking devices are expensive. This is where Nomiku comes in.
Nomiku aims to bring sous-vide cooking to the masses. It's a cyclindrical aluminum device with internal heat sink that you can clip to any pot that will then warm the water to any temperature, up to 100 degrees Celsius. It's also got a digital display at the top that gives you vital cooking information, along with a knob for controling the temperature (similar to what you'd find on the Nest thermostat.)
If you want to get one, you'll have to hit up the Nomiku Kickstarter page. It's already a success, surpassing it's initial goal of $200,000. Current pledges sit at $331,823, with another 6 days to go. If you're interested in picking one up, pledge $299 and you'll get the green Nomiku along with digital access to the Nomiku sous vide primer. The finished product is expected to ship in December 2012.
Read More

| Nomiku Kickstarter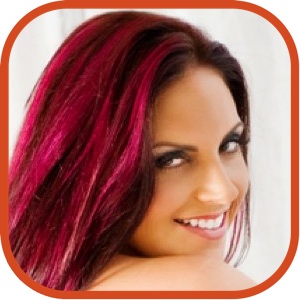 Posted by Taylor Peterson Categories: Breakfast, Comfort Food, Recipes, Eggs, Organic, Vegetarian, America, Boiling, Slow Cooking,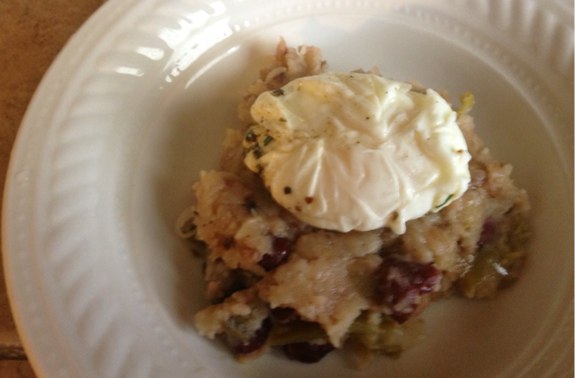 We recently completed the Whole30 challenge and are now settled in to eating a paleo diet. I am not the one that does the cooking in the house but yesterday Andru told me about sous-vide cooking and we actually backed the Nomiku from Kickstarter after watching their video. Shortly after I saw a tweet with a video showing how to sous-vide an egg without buying an $800 machine, and I wanted to know more. I don't regret our Nomiku purchase at all--it wasn't $800--but since it won't arrive until December, I wanted to find something else in the meantime.
Click to continue reading Poached eggs sous-vide recipe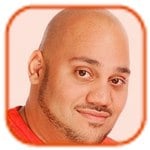 Posted by Andru Edwards Categories: Social Networking, App Updates, Free Apps,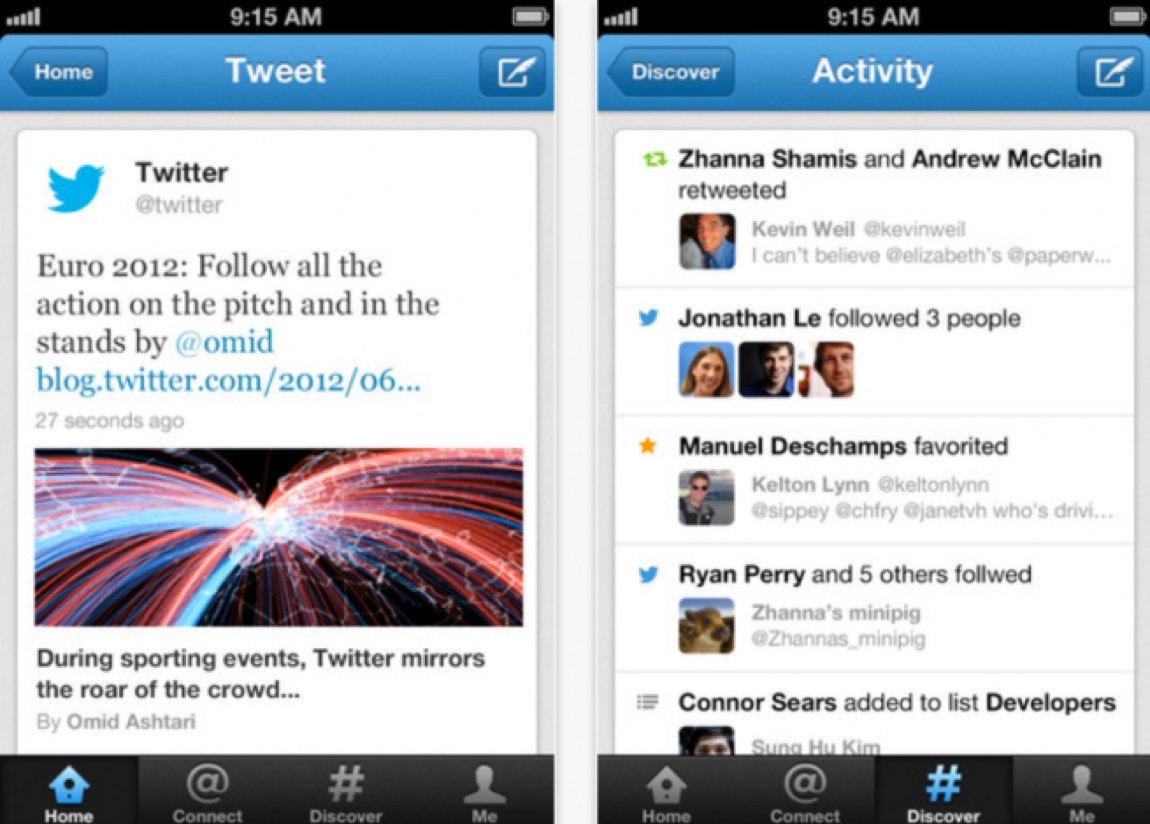 Today Twitter for iPhone 4.3 was released on the App Store, a major update to the official Twitter client that brings with it the ability to view enhanced and expended tweets right in the app. Here's a rundown of the features:
Expanded Tweets -- when you view Tweet details containing links to partner websites, you can now see content previews, view images, play videos, and more (rolling out gradually)
Enhanced experience around selected events with the bets Tweets and photos from those involved
Push notifications for Tweets -- choose to receive notifications from people you follow any time they tweet or retweet
Ambient notifications -- enables you to see brief non-interruptive notifications in the status bar while you're using the app
Improvements to search autocomplete for users
Discover -- now indicates when new stories are available for you to view
Tappable avatars take you directly to user profiles
Performance improvements
Support for password entry in app when experiencing authentication issues
Support for the Hungarian language
Icon (image at right) features the new Twitter bird!
You can download the new Twitter for iPhone and iPad now, completely free.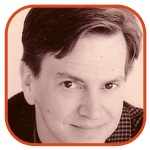 Posted by Tom Mason Categories: Conventions, Editorials, Movies, Reviews, Image Comics,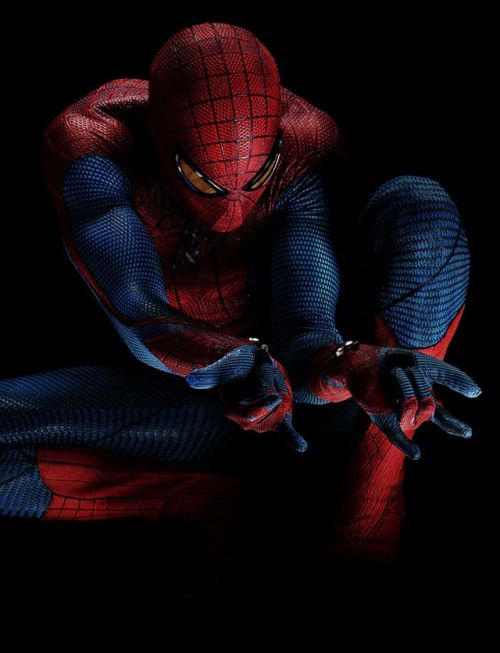 This is the week where the comics industry slows down for a couple of days as everyone saves their big news for Comic Con International in San Diego. That gets going on Wednesday evening - Preview Night - and you can expect the announcements to start flying faster than anyone can cut and paste a press release, and everyone's abuzz with their favorite version of the four Spider-Man movies.
For now, though, the internets still have some things to read:
A weather-battered Beau Smith looks at Spider-Man.
Longbox Graveyard also has a look at Spider-Man, of the Steve Ditko era.
Hero Complex reports the return of Marc Silvestri's Cyberforce, with the words "Kickstarter" and "free" as part of the launch equation.
Click to continue reading Weekend Reading: Spider-Man, Cyberforce, and Norm Breyfogle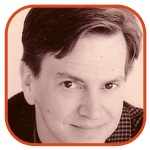 Posted by Tom Mason Categories: Editorials, Independent,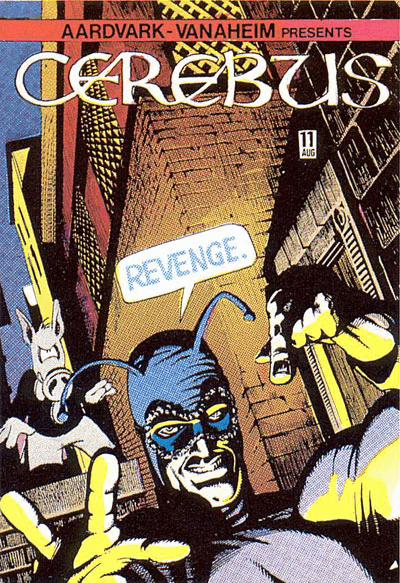 Years ago, I owned a piece of original Dave Sim art from Cerebus. It was a page from Cerebus #11. I bought it at a New York convention from Dave's then-wife Deni who was selling pages at their table. It's the page just before the very first full page appearance of Cockroach.
It was the multi-panel page where Cockroach is off-panel, ranting like a nutcase and Cerebus is going through a number of twisted facial expressions.
If I was a true collector, I would've bought the page with the actual first appearance of Cockroach. But I really liked all the different animated expressions on Cerebus' face. It was a tour-de-force of character drawing.
I bought it for $15.
I framed it when I got back home and it hung on my wall through various moves over the years. When space got tight, thought, I sold it off.
Click to continue reading Cerebus Original Art
Read More

| Kickstarter via Bleeding Cool
© Gear Live Inc. – User-posted content, unless source is quoted, is licensed under a Creative Commons Public Domain License. Gear Live graphics, logos, designs, page headers, button icons, videos, articles, blogs, forums, scripts and other service names are the trademarks of Gear Live Inc.