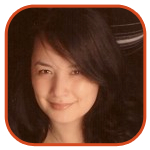 Posted by Veronica Santiago Categories: Magnolia, Universal, Documentary, Political, Comedy, Casting, Celeb News, Rumors, Scripts, Upcoming Releases,
-Now that Aaron Sorkin has finished targeting Facebook, he's moving back to politics. The writer has chosen John Edwards to be the subject of his feature directorial debut. Sorkin's screenplay will be based on Andrew Young's book.
-Judd Apatow, in the meantime, will be helping to produce a Pee Wee Herman project. The film co-written by Herman (a.k.a. Paul Reubens) and Paul Rust will have Pee Wee involved in a "gigantic adventure."
-Stanley Tucci may direct his Devil Wears Prada and Julie & Julia co-star, Meryl Streep, in a comedy titled Mommy & Me. Tina Fey may also star in the project which currently has no script.
-The documentary/mockumentary following Joaquin Phoenix's strange behavior has finally been given a date on the calendar by Magnolia. I'm Still Here: The Lost Year Of Joaquin Phoenix is set to open in limited release on September 10.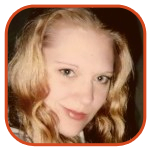 Posted by K.C. Morgan Categories: Reality, Specials, Cable, News,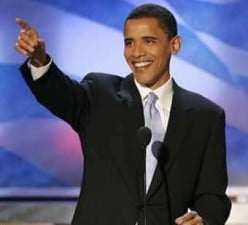 Even those who aren't politically savvy know about the Iowa Caucuses - perhaps that's why they were covered on three different cable networks Thursday evening. The results are in, the votes tallied, and the outcome of the Caucus is pretty surprising. On the strength of these results alone, two Presidential hopefuls have already completely dropped out the race. That's the strength of popular opinion…at least, in Iowa.
Republican Mike Huckabee was declared winner for his party early in the evening, with Mitt Romney and Fred Thompson falling well behind Huckabee in votes. Early Republican frontrunner John McCain had a dismal showing with only 14%, while former mayor Guiliani barely even registered on the poll.
On the Democratic side, Barack Obama leapt to an early lead and held on, becoming the party winner before the night was all said and done. Surprisingly, it was not Senator Hillary Clinton but John Edwards who fell into second place. Bill Richardson brought up the rear with a low 4%, while Democratic hopefuls Joe Biden and Chris Dodd - who have both since dropped out of the race - received 1% and 0% of the vote respectively.
Read More

|
FOX News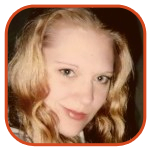 Posted by K.C. Morgan Categories: Specials, Cable, News,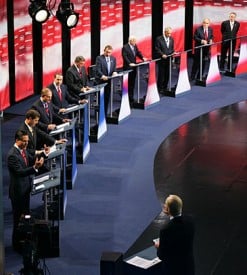 Get your DVR ready, set up the Tivo, or pop a tape into that antiquated VCR – because if you don't, you're probably going to miss the next round of Presidential Primary Debates. The writers' strike has changed everything about TV, and the democratic process is no exception. The Democratic debate scheduled for December 10 was canceled because the three front runners in that party (Clinton, Obama, Edwards) would not cross picket lines. But never fear, there's one scheduled for December 13 that will go on as planned. On the Republican side, the debate takes place on December 12. But odd time slots mean you're probably going to miss every bit of these two-hour arguments.
The December 12 debate (Republicans) and the December 13 debate (Democrats) will both air on the Fox News Channel (a partisan cable channel if ever there was one) at 2 pm. 2 pm? Yes, in the middle of the day (hence, the need for recording devices). The Democratic debates scheduled for December 17 and January 6 have been canceled, but these Presidential hopefuls will bump heads again on January 5, 21 and 31 (New Year's Eve – what a great addition to any party). Meanwhile, the Republican hopefuls (including Giuliani) will argue their sides on January 5,6, 10 and 30.
Click to continue reading Keeping Up With the Presidential Hopefuls
Read More

|
The Pre-Primary Period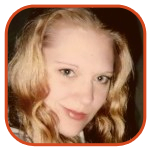 Posted by K.C. Morgan Categories: Editorial, News,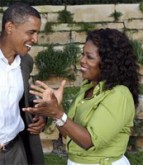 Barbra Streisand has recently made it known that she supports Hillary Clinton's bid for the Presidency, while Oprah has been on Barack Obama's bandwagon for some time now. Pro wrestler Ric Flair hearts Mike Huckabee and John Edwards recently toured Iowa with singer Bonnie Raitt in tow. Celebrities are citizens just like the rest of us, and the beauty of Democracy is that we all get to vote for whomever we please. But…is it okay for celebs to be so showy in their support for this candidate or that?
There's a lot of party politics out there, and sometimes the Democratic and Republican sides seem fairly cut and dry. But it's the people who remain "on the fence" that really turn the tide – the independents, the soon-to-be-registered voters, the people who claim a party but often vote against their own. What moves these people, what sways them? What might inspire them to go out there and cast a vote in favor of a particular politician?
Did the public reaction to Stephen Colbert's Presidential campaign not teach us anything? In less than one week after his announcement, Colbert shot ahead of other campaigners with a quick 2% jump – more than Chris Dodd and Mike Gravel have amassed in months and months of hard-core campaigning. Celebrities are on TV for one reason and one reason only – because they sell. They sell us everyday on entertainment, on their ideas, on their looks and their skills. So it's not an incredible leap of faith to assume they're going to try and sell us on their politics, too. But should they?
Click to continue reading Political Celebrities: Helpful or Hurtful?
Read More

|
Yahoo! News
via
Polling Report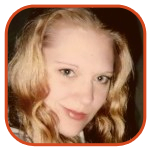 Posted by K.C. Morgan Categories: Daytime, Prime Time, Specials, Talk Shows, ABC, CBS, 24, Desperate Housewives, House, News,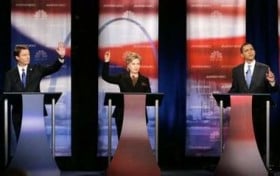 This is how it works. The Writer's Guild of America has gone on strike. For most of us, this means that shows like House, 24, Desperate Housewives and a whole host of others won't be on the air. But the writer's strike has a bigger effect, and not just on our TV watching. Not only will this strike begin to effect the economy, but now it's affecting the future of our nation. Because when party politics mixes with a writer's strike, no one gets to benefit.
Let's talk about Democrats. Support for unions is one of the bedrocks of the Democratic party – in fact, no self-respecting Democratic politician would ever be seen crossing a picket line. And right now, there are plenty of picket lines in front of TV studios. How does it affect you? If you've been looking forward to another Democratic primary Presidential debate (and there's one scheduled December 10), you may wind up disappointed. Hosted by CBS News, this particular debate was scheduled many months in advance. But the Democratic contenders who will appear in the debate absolutely will not cross a picket line. That's party politics.
Click to continue reading Party Politics and the Writer's Strike
Read More

|
Hollywood Reporter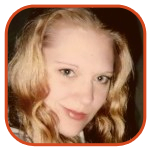 Posted by K.C. Morgan Categories: Prime Time, Reality, Specials, Cable, Editorial, News,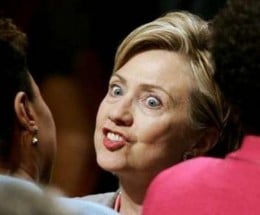 The Democratic contenders in the Presidential race will take the stage tonight in another primary debate. The University of Nevada will host the event, which will be captured for posterity (and our criticism) by CNN TV cameras. All the action begins at 8pm.
I've had the pleasure of watching the primary debates (for both opposing camps) from the beginning, and I must say there's simply no better TV on at all. Each new debate sees more pointed comments, more heated arguments and more political "outing" from the competitors. Everyone's policy is on the table for review, everyone's actions will be called forward and everyone is sure to be at each other's throats before it's all said and done. Now, that's entertainment.
CNN polls for the state of Nevada find Hillary Clinton in the lead by a huge margin (51%), proving to me that I am one of the few actually watching the debates. Barack Obama is in second place with 23% of the popular vote while John Edwards still in the running at 11%. Bill Richardson, surprisingly, has surged ahead of other competitors with 5% of the vote, followed closely by Joe Biden who has 4%. Both Mike Gravel and Dennis Kucinich have 1% of the popular vote, with 4% of those polled remaining undecided.
We all have to vote for one of these contenders, or one of the Republican debaters, fairly soon. Watch the debates.
Watch the debates
.
Read More

|
CNN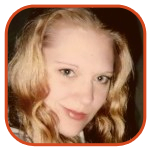 Posted by K.C. Morgan Categories: Late Night, Talk Shows, Cable, Daily Show, The, Gossip, News,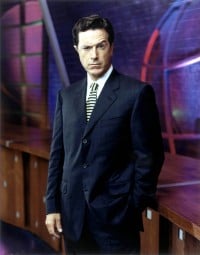 South Carolina's self-proclaimed favorite son, Stephen Colbert, made his presidential campaign journey to the only state in which he's competing and basked in the worship of sign-waving southern fans. The mayor of Columbia, SC gave Colbert a key to the city and announced the event on Sunday as 'Stephen Colbert Day'.
Colbert made his preliminary announcement to run for the presidency on Jon Stewart's The Daily Show, though the official announcement occurred a few minutes later on Colbert's title show. Colbert intends to run as a Democrat and a Republican in the state of South Carolina, which could potentially cause a problem for the only other presidential candidate from the state: Democrat John Edwards.
Read More

|
LA Times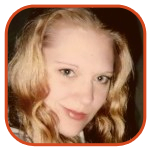 Posted by K.C. Morgan Categories: Reality, Sci-Fi/Horror, Cable, Gossip,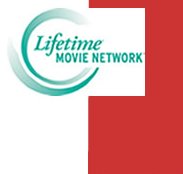 America's Psychic Challenge is suddenly starting to make John Edwards seem extremely gifted…and the show has barely started. Sixteen psychics (by their own personal claims) compete in the Lifetime show to win $100,000, working their way through different events. One challenge put a celebrity hidden behind a screen, calling psychics to guess about the personality dwelling therein. The psychic who won the event said the celeb was "a little demanding" and "working on a book." Another winning psychic, taken to an LA neighborhood and told to guess at the crime scene, said they sensed a gun. Somehow, I feel as though I could compete in America's Psychic Challenge, and I personally think it's hooey.
Read More

| Hollywood Reporter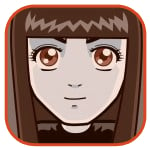 Posted by Sheila Franklin Categories: Editorial, Internet, Music,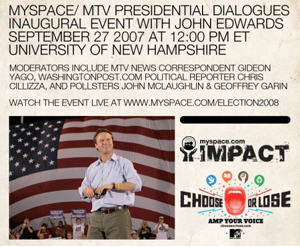 MySpace and MTV have teamed together to host a one-on-one Presidential Dialogue for John Edwards, which we means that various politicos and viewers get to grill him live. It will be on this Thursday, Sept. 27 at noon, like we are going to give up our all-important lunch hour. You can ask questions via both venues and a Flektor poll is supposed to track results, although we are not quite sure why that is necessary. We don't know if all the candidates have MySpace pages and plans, but we did note while on Edwards' page there was a clever Google ad for Mitt Romney sandwiched in there.
Read More

| Mashable

© Gear Live Inc. – User-posted content, unless source is quoted, is licensed under a Creative Commons Public Domain License. Gear Live graphics, logos, designs, page headers, button icons, videos, articles, blogs, forums, scripts and other service names are the trademarks of Gear Live Inc.