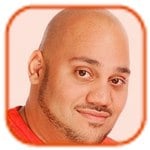 Posted by Andru Edwards Categories: Apple, Handhelds, Software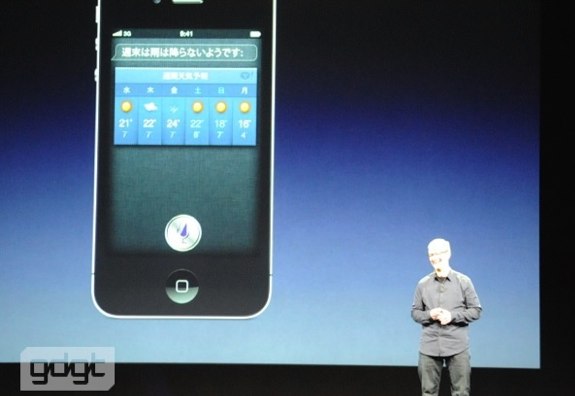 At today's iPad event, Tim Cook announced that iOS 5.1 would be publicly available today, and included in the release is a new language for Siri: Japanese.
Developing...
[Photo: GDGT]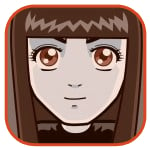 Posted by Sheila Franklin Categories: Entertainment, Social Networking, $0.99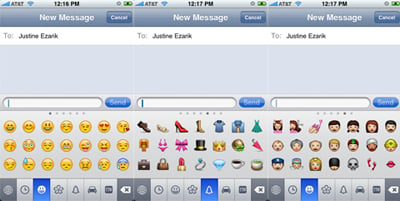 Emoji were such a hit in Japan that the emoticons are now available for everyone. The app is called Typing Genius. After you download it, you should play with it for a few minutes to activate it, then hit your settings "> General > International > Keyboards > Japanese" and click on the Emoji option. You are ready to text any other iPhones. No jailbreak is needed and the application is only $.99. Happy happy, joy joy.
Read More

| Typing Genius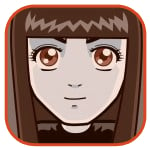 Posted by Sheila Franklin Categories: Toys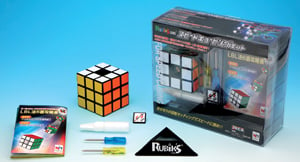 As we know by now, Rubik's Cube devotees actually compete to see who is the fastest. Want to up your game and join the ranks of a speed cuber? MegaHouse's kit comes with a cube, screwdrivers to dissect it and make it respond quicker, lubricant, and a manual on how you can achieve your goal. And you thought the competitors were just nimble-fingered. Although the instructions are in Japanese, we figure there must be illustrations. The Speed Cubing Kit is available for 2,625 Yen (~$26.00>.)
Read More

| Rubik's Cube (translated)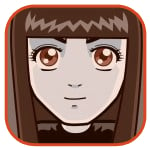 Posted by Sheila Franklin Categories: Accessories, Cell Phones, Toys, Videos
For those who never got over the eerieness of kewpie dolls, we have found PQ Creepy Doll phone straps. There is a whole collection, including the Buff Q, the Melting Q, Grandpa, Skinny, Gross, Fat, and Nyoru. Did we forget to mention that they come in a food, samurai, and bondage series, too? The straps are priced anywhere from 609JPY ($5.69.) to 658 JPY ($6.14.) The only thing creepier than these Qs is their accompanying commercial.
Read More

| Strapya World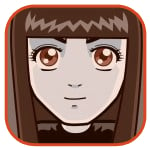 Posted by Sheila Franklin Categories: Wearables, Misc. Tech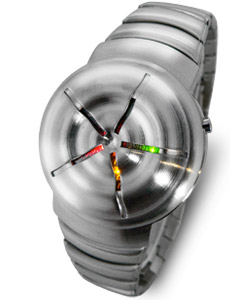 Our friends from Tokyo Flash have informed us that they have a new watch in town. Twelve 5-9's Q comes in a gun metal or brushed silver finish with a stainless steel strap and 26 multi-colored LEDs. Push a button once for a random pattern, twice to skip that function. As with other watches from TF, it will take a bit of work to be able to tell time with its 12-5-9 method. The first two lines show the hours, the next line depicts increments of ten minutes, and the bottom two show single minutes. Available with both Japanese and English instructions, it comes with a year warranty with a price of ¥15,900 ($144.72.)
Read More

| Tokyo Flash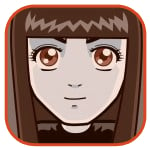 Posted by Sheila Franklin Categories: Cell Phones, Corporate News, Software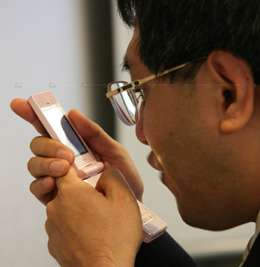 NEC recently brought their software that translates cell phone speaking from Japanese to English out to play. Although it has been in existence since the 80's, apparently this is the first time they felt comfortable enough to display it in public. The 50,000 word dictionary was put into a DoCoMo phone. We understand that some of the bugs still have yet to be worked out since it still will not turn English into Japanese, but perhaps they will have that down over the next twenty years.
Read More

| Akihabara News


Posted by Paul Hamilton Categories: PlayStation 3, Sony
Sony Computer Entertainment President Kaz Hirai has been speaking out about the PlayStation 3 including the reported development troubles some studios have had and Sony's commitment to the Japanese market.
Regarding the difficulty in development Hirai said he's seen this before when the PS2 drew similar criticisms early in its lifecycle and that it doesn't concern him. He said to The Official PlayStation Magazine that, in fact, he welcomes the news:
If they came back and told me, 'PS3? We can do this in a heartbeat,' that would be worrying because what it is telling me is that we're not pushing the envelope from a technology standpoint.
In another interview with a Japanese website he said that developers working on cross-platform games ought to take advantage of the PS3's extra capability to give PlayStation owners extra value. For example, "[W]ith the PS3, you've got the Sixaxis controller, or you could utilize the extra capacity provided by Blu-ray to add more levels, put on interviews with the developers or have your videos able to play in 1080p." He said he understood why developers were choosing to work cross-platform considering the cost of making modern games.
Later in the same interview he tried to reassure Japanese gamers that they weren't being overlooked:
Just because the foreign market is bigger than the domestic one, we don't intend to take strategy of just making what would have been considered previously as 'Western games' and saying 'We've got no choice but to do this' to our Japanese users. If we did that, there'd be no point in having the Japan Studio.
Read More

| Develop via Game | Life
Posted by Christopher Sasaki Categories: Culture, Nintendo DS
One of the more interesting and quirky titles to hit the Nintendo DS last year was the rhythm game Elite Beat Agents, which was a follow-up to the successful Japanese title Osu! Tatakae! Ouendan. At the GDC, iNiS Vice President of Development Keichi Yano spoke about the process in localizing and adapting a uniquely Japanese title for American audiences, and Gamasutra has a summary of his remarks. Yano talked about his first title, Guitaroo Man, which gathered a cult following in the US, but never sold particularly well, and his move to portable platforms with Ouendan. In localizing Ouendan, Yano apparently experimented with a number of different looks for the Agents in the game, including a set that looked somewhat like the Village People. Yano also dropped some hints about the upcoming Japanese sequel to Ouendan as well; it seems doubtful that the game will have a direct port in the US, but certainly a lot of the ideas for the Japanese sequel could be used for a future Elite Beat Agents 2, should one be developed. For those that enjoyed Elite Beat Agents, it is definitely worth importing the Japanese original, if only to see the origins of Yano's music game.
Read More

| Gamasutra
Read More

| Famitsu (Session Images)

Posted by Christopher Sasaki Categories: Culture, Nintendo DS
The guys at the Game|Life blog over at Wired Magazine were able to get their hands on the freshly released Tingle RPG for the Nintendo DS. The game, roughly translated as Freshly-Picked Tingle's Rose-Colored Rupee Land, features the Tingle character from the Legend of Zelda series. According to the preview, this could very well be the best RPG to feature as its main character a 35-year-old man in green fairy tights. The gameplay is unique, and there seems to be a decent amount of humor in the game, as one might expect. It is highly unlikely that the game will see a US release, which could be a shame. While the game itself might have too much Japanese use for an import gamer, a localized version might have been just quirky and unique enough to attract a cult following.
Read More

| Game|Life

© Gear Live Inc. – User-posted content, unless source is quoted, is licensed under a Creative Commons Public Domain License. Gear Live graphics, logos, designs, page headers, button icons, videos, articles, blogs, forums, scripts and other service names are the trademarks of Gear Live Inc.