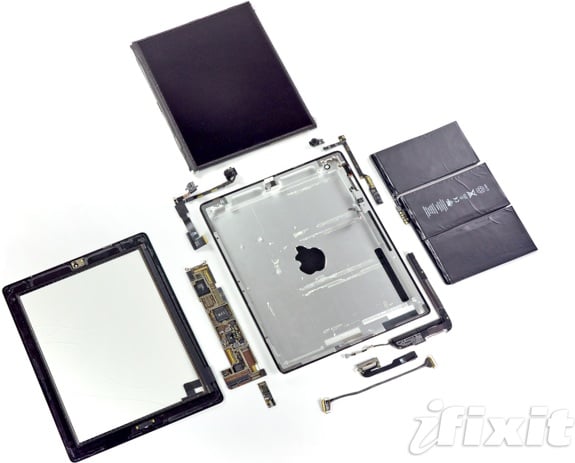 Apple is prepared to eat some extra costs from Japanese upstream component makers in order to avoid further shipping delays for the iPad 2.
According to a DigiTimes report, Japan has implemented a power brownout policy that is seriously hindering the production of upstream component makers in the country. However, Apple has agreed to absorb additional costs to ensure "smooth shipping" from the suppliers. In return, these Japanese companies are expected to see minimal negative affects on their profit margins.
AppleInsider pointed out an iSuppli report from earlier this month that said there are five key iPad components likely produced in Japan, including the device's battery, dynamic random access memory (DRAM), NAND flash, electronic compass, and the touch screen overlay glass.
Click to continue reading Apple will absorb extra costs to ensure timely shipments of iPad 2 parts from Japan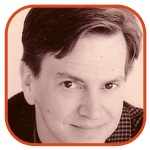 Posted by Tom Mason Categories: Editorials, Independent,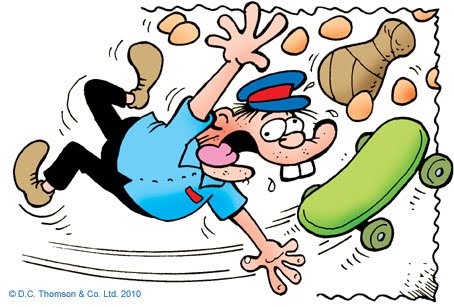 British cartoonist Lew Stringer (cartoonist for The Dandy) brings news of a new charity comic book "to help victims of the terrible recent, and ongoing, disasters in New Zealand and Japan."
Contributors already include Si Spencer & Glyn Dillon, Darick Robertson, Nick Abadzis, Peter Hogan & Adrian Bamforth, PJ Holden, Martin Eden, William Simpson, Cornelius Stone, Donna Barr and Lew Stringer.
Click the link for more details.
[Artwork: Postman Prat by Lew Stringer, © DC Thomson]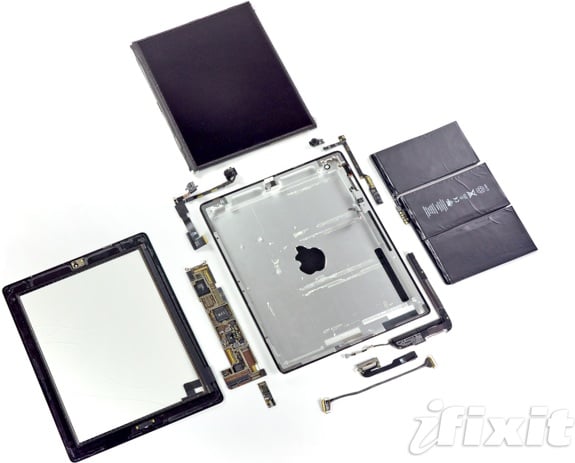 The effects of the Japanese earthquake may affect Apple's production of the iPad 2, according to market researcher IHS iSuppli.
The firm said it believes that Apple's iPad 2 uses components from several manufacturers affected by the earthquake, as well as the reactors in the area which workers are attempting to keep intact, if not functioning.
Apple representatives were not able to be contacted after hours. The company has already delayed the iPad 2 launch in Japan following the earthquake in Japan a week ago, which has not been rated magnitude 9.0 by the U.S. Geological Service. The iPad 2, which went on sale in the U.S. last Friday, was scheduled to launch in Japan on March 25.
iSuppli said it had identified five parts sourced from Japanese suppliers whose supplies may be affected by the quake: NAND flash from Toshiba, dynamic random access memory (DRAM) made by Elpida Memory, an electronic compass from AKM Semiconductor, the touch screen overlay glass likely from Asahi Glass Co. and the system battery from Apple Japan Inc.
Click to continue reading Five critical iPad 2 components at risk after Japanese earthquake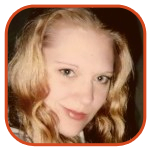 Posted by K.C. Morgan Categories: Television, Meltdowns, Rumors,
Gilbert Gottfried is attempting to do some damage control now that he's been fired as the voice of the Aflac Duck and offended an entire nation of people. The actor made a dozen offensive jokes about the tragedy in Japan recently, sparking a firestorm of controversy… and he's still trying to dig himself out of the rubble.
Click to continue reading Gilbert Gottfried Apologizes, Aflac Doesn't Budge
Read More

| TMZ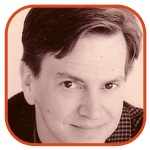 Posted by Tom Mason Categories: Editorials,
The images and news reports coming out of Japan are absolutely heartbreaking.
If you're an artist and would like to do something to help out, Wednesday's Heroes has a way to contribute.
Craig at the site has started an art auction and he's looking for donations from folks who want to participate. Details at the link. The Fraim Brothers, Mitch Byrd, Gene Colan, and Robert Pope already have stuff up with more to come.
Tom Spurgeon at The Comics Reporter has a number of related links to other ways you can help, along with announcements related to those affected by the crisis.
Robot 6 also has a nice round-up of helpful links.
Japan was a big help to the US following Hurricane Katrina and the US comics industry is very closely aligned with the Japanese manga industry, so if you can please lend a hand.
[Artwork: News photo of Sendai]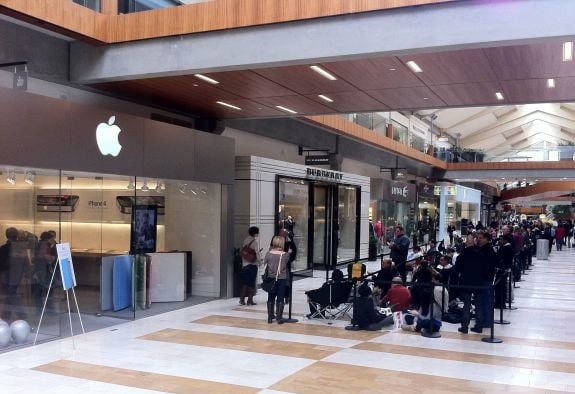 Given the destruction caused by the earthquake and subsequent tsunamis, Apple announced today that it will delay the release of the iPad 2 in the country.
"We are delaying the launch of the iPad 2 in Japan while the country and our teams focus on recovering from the recent disaster," Apple spokeswoman Natalie Kerris confirmed.
The iPad 2 went on sale in the U.S. on March 11 and was scheduled to launch in more than two dozen additional countries, including Japan, on March 25. An 8.9-magnitude earthquake, however, hit northeast Japan on March 11, prompting devastating tsunamis that have wiped away entire towns and killed thousands.
Click to continue reading Apple delays iPad 2 launch in Japan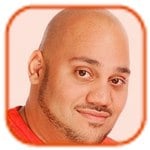 Posted by Andru Edwards Categories: Apple, Corporate News,
Hours after a massive earthquake measuring 8.9 on the Richter scale struck Japan, an Apple store in Tokyo kept its doors open to hundreds of nearby victims, and instructed stranded employees and their families to stay overnight at the five-story flagship store.
A moved Kevin Rose, founder of Digg, posted two anonymous letters from "an admitted [Apple] fanboy" and Apple store employee in Japan, who wrote at length about Apple's calm, humanitarian response to the quake.
"[With] the phone and train lines down, taxis stopped, and millions of people stuck in the Tokyo shopping district scared, with no access to television, hundreds of people were swarming into Apple stores to watch the news on USTREAM and contact their families via Twitter, Facebook, and email," the letter read. "The young did it on their mobile devices, while the old clustered around the Macs. There were even some Android users there. (There are almost no free wifi spots in Japan besides Apple stores, so even Android users often come to the stores.)"
"Staff brought out surge protectors and extension cords with 10s of iOS device adapters so people could charge their phones & pads and contact their loved ones. Even after we finally had to close 10pm, crowds of people huddled in front of our stores to use the wifi into the night, as it was still the only way to get access to the outside world."
Click to continue reading Kevin Rose applauds Apple's Japan response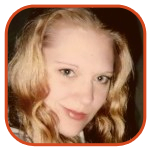 Posted by K.C. Morgan Categories: Television, Where Are They Now?,
Winning! Gilbert Gottfried is currently walking the Charlie Sheen path toward success -- he just got fired from his TV gig. No longer will Gottfried power the grating voice of the Aflac duck, and you've got Twitter to thank for it.

The comedian went one laugh over the line when he cracked a dozen jokes in a 24-hour period, all of them about the massive catastrophe that occurred in Japan, via Twitter. Some of his ill-timed, tasteless cracks include: "Japan is really advanced. They don't go to the beach. The beach comes to them," and "I just split up with my girlfriend, but like the Japanese say, 'They'll be another one floating by any minute now.'"

Aflac didn't think any of it was very funny, apparently. In a statement, the company said, "Gilbert's recent comments about the crisis in Japan were lacking in humor and certainly do not represent the thoughts and feelings of anyone at Aflac." They also promised not to rest on their laurels, adding "Aflac will immediately set plans in motion to conduct a nationwide casting call to find a new voice of the iconic Aflac Duck."
Gilbert Gottfried could not be reached for comment about the situation. Stay up-to-date on all the celebrity gossip -- follow VIP Breakdown on Twitter.
Read More

| TMZ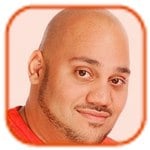 Posted by Andru Edwards Categories: MMORPG, Sony,
Sony Online Entertainment is officially flipping off the servers for its Final Fantasy XIV, Final Fantasy XI, and PlayOnline games and services. Don't worry, they'll be back online in short order. The move comes as a result of Japan's Friday earthquake—and the temporary loss of massively multiplayer online gaming is just one of the fallouts.
"Due to the continuous earthquakes occurring in the eastern regions of Japan since Mar. 11, 2011, the power companies in Japan have encouraged everyone to cooperate by conserving as much energy as possible as it is feared there will not be enough power supply," reads a Sony blog post, published today.
Accordingly, Sony is suspending service for its two Final Fantasy MMOs and PlayOnline starting at 3 p.m. PST today. There's been no indication as to how long the servers will remain offline, though Sony promises that it will update players with additional information as soon as it comes in. Sony plans to leave the servers offline for at least a week, possibly more—the company indicates that it will not be billing players for any time the servers are offline.
Click to continue reading Sony temporarily shuts down Final Fantasy MMO after earthquake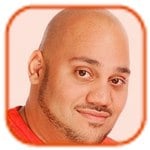 Posted by Andru Edwards Categories: Google, Internet, Misc. Tech,
As the devastating images of the earthquake and subsequent tsunamis in Japan come in via cable news, newspapers, blogs, and homemade videos, tech giants like Google, Apple, Twitter, and more are donating funds and using the power of tech to help those in need.
In the wake of the earthquake, Google set up its Person Finder Web site to help people locate the missing or post data on those who had been found. In a Saturday blog post, Google Japan's Ken Miura said his team started working on Google's Crisis Response page within minutes of the quake.
Miura was in Tokyo, about 250 miles away from where the first quake hit, but the Google Japan office – located on the 26th floor – "started shaking slowly," he wrote.
"Although alerts from the building urged us to evacuate via the emergency stairs, I couldn't help but stay and search for information about the earthquake's epicenter and scale," he wrote. Miura said he was a university student when the Kobe earthquake hit 16 years ago and he recalled "the immediate desire for information."
With that in mind, the team launched Person Finder in Japan within an hour of the earthquake, pulled together public information from local governments about affected areas, and posted tsunami warnings on the Google homepage.
Miura also said Google will donate $250,000 to Japanese relief agencies.
Click to continue reading Tech companies accepting donations for Japan quake relief
© Gear Live Inc. – User-posted content, unless source is quoted, is licensed under a Creative Commons Public Domain License. Gear Live graphics, logos, designs, page headers, button icons, videos, articles, blogs, forums, scripts and other service names are the trademarks of Gear Live Inc.