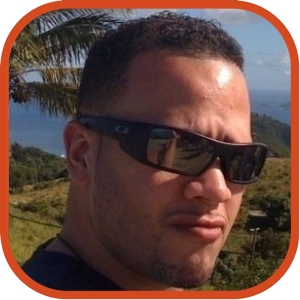 Posted by Jason Diaz Categories: Apple, HDTV, Videos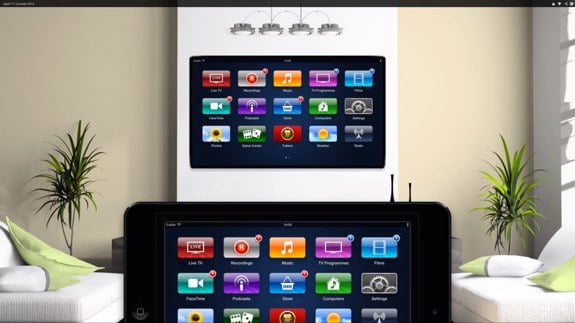 It's becoming customary within the Apple community to conceptualize ideas of future Apple products and software. In this case, Sam Beckett conceptualizes what the mythical Apple TV set, or iTV, display may look like and how it might behave. Interactions, mostly done by way of an iOS device, in this case are done with an iPad mini. This, of course, is opposed to using the often confusing button-riddled TV remote. Interacting and navigating is user-friendly and intuitive while using DVR functions, swiping between channels using gestures, using Siri and Genius content recommendations, etc. In addition, apps are served up as channels, and the user would have the ability to tie into their cable provider of choice if they aren't ready to cut the cord. I don't know about you, but we're digging this much. Watch the video after the snappy break.
Click to continue reading Watch this: The mythical Apple TV set conceptualized [Video]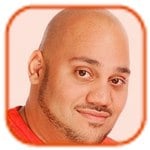 Posted by Andru Edwards Categories: Apple, HDTV, Home Entertainment, Movies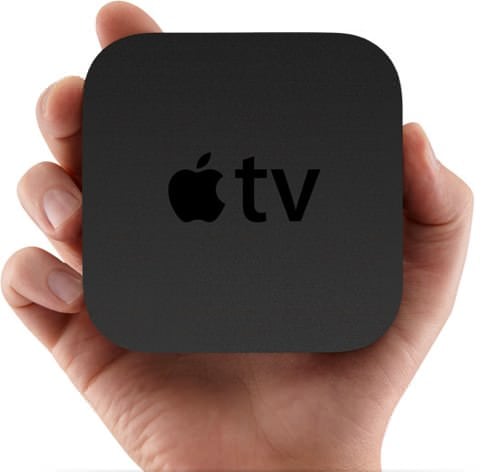 This morning Apple announced their new update to the Apple TV platform at their fall music event. Since the launch of the Apple TV in 2006, Apple has always maintained that the device and platform were just a "hobby." With today's update at the fall music event the focus was on bringing Hollywood movies and TV shows to the device, offering everything in HD, and lowering prices on the content. The new device is 75% smaller, and there's really not much more to say about the actual hardware. However, the changes that most would care about are on the software and service side of things. HD television show rentals are now just $0.99, which is $2 cheaper than they used to be. You can also rent high definition movies, on the day and date that they are available on DVD, for $4.99. If you're a Netflix subscriber, you can use the Apple TV to access your Instant Queue as well.The device focuses on streaming rather than syncing, and will be available at the end of September, in about four weeks. You can pre-order one today for $99.
Read More

| Apple TV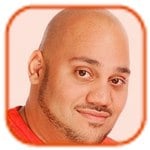 Posted by Andru Edwards Categories: Apple, Cell Phones, Handhelds, Home Entertainment, Internet, Rumors, Software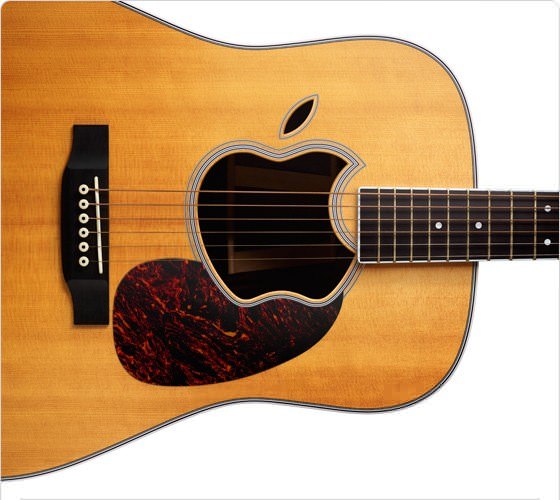 In just a few minutes, Apple will be live-streaming one of their own events for the first time, and we wanted to make sure you had the details on how to tune in. All you need to do is head to the Apple website at 10:00AM PDT today, and it should come right up—provided you've got the right hardware. According to Apple:
Viewing requires either a Mac running Safari on Mac OS X version 10.6 Snow Leopard, an iPhone or iPod touch running iOS 3.0 or higher, or an iPad. The live broadcast will begin at 10:00 a.m. PDT on September 1, 2010 at www.apple.com.
The fall music event is expected to bring news of an updated iPod touch with Retina Display and dual cameras with FaceTime functionality, a super-small touchscreen iPod nano, and a new take on the Apple TV. We're guessing that this whole live streaming this is because Apple wants to show off their streaming technology, since it will likely be a big part of their Apple TV and iTunes initiative this morning. We're also hoping to hear about that white iPhone 4 and iOS 4 on the iPad.
Read More

| Apple Event Live Stream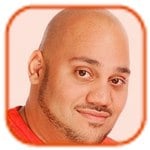 Posted by Andru Edwards Categories: Apple, Handhelds, Home Entertainment, Music, Rumors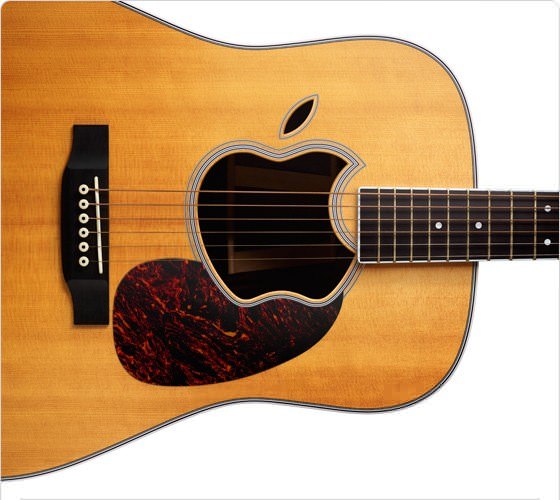 Well hey, looks like the annual Apple music-related event is happening right on time, if not a bit early this year. A week from now, Apple will be taking over the Internet to tell us all about their new products. We are sure we will see the iPod line get a total refresh, highlighted by a Retina Display-packing iPod touch. There's also the rumored Apple TV-to-iTV refresh, and you've just gotta believe that we will get word on the release of iOS 4 for the iPad…we are in need of folders on ours in a major way. We will have all the action for you as it unfolds next week.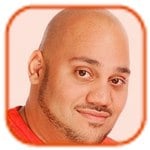 Posted by Andru Edwards Categories: Apple, Rumors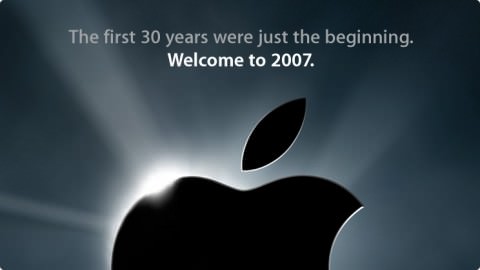 So, we have MacWorld starting in about a week, and we have Apple rumors flying all over the place. Of course, everyone is hoping there will be an Apple Phone (not iPhone). Others are hoping for a finalized version of the iTV product. Then there are some wishing for a refreshed line of Cinema Displays that have integrated iSight cameras and HDCP-compliant HDMI ports. Oh, and there is also that new Leopard operating system that is said to be pretty fancy. So, what does Apple go and do since they know that they have the attention of the masses? They put up an image like the one above on their homepage, declaring that everything they have done in the history of the company was just the beginning…it was all meant to lay the foundation for what is coming in 2007. Apple fanboys unite, this could be the best your of your lives.
Read More

| Apple iTunes Store

Posted by Brian Viele Categories: Apple, HDTV, Home Entertainment, Movies, Music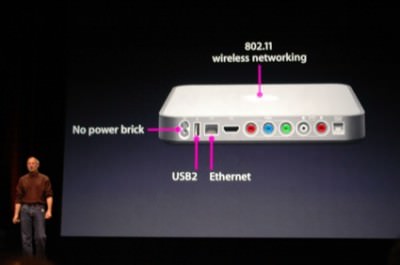 Apple has revealed that it is working on a new set-top box codenamed iTV. At half the size of a Mac Mini, it will look minuscule next to your other HD devices, especially if you opt for a PS3. The iTV will be able to stream HD audio and video from your iPod or PC with connectivity through USB 2.0 and both wired and wireless ethernet.
The iTV is packed with all the expected HD interfaces including HDMI, component RCA video and optical digital audio outputs. Additionally, the iTV is rumored to include the capability to function as a cable box and there is also talk of the possibility of HDTV downloads to the device. Details of these capabilities have not yet been released, but expect to hear more soon since the device is planned to be released in about six months.
Read More

| Daily Tech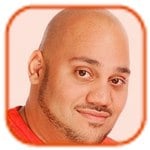 Posted by Andru Edwards Categories: Apple, Corporate News
Here are the highlights from today's Apple Keynote, titled "It's Showtime":
Apple has announced a newly enhanced iPod. The standard iPod gets a 60% brighter screen with brightness control, 3.5 hours of video playback (up from 2 hours), gapless playback, and newly designed iPod headphones. The larger version of the iPod will do 6.5 hours of video playback. The 60GB 30GB iPod will sell for $249, while the 80GB model will sell for $349. Available today.
New games for iPod: The iPod now has purchasable games, which include Bejeweled, Cubis 2, Zuma, Pac Man, Texas Hold 'em, Vortex, and more. They can be purchased in iTunes for $4.99 each. Games will also work on older 5th generation iPods.
New software updates for iPod: There is now a quick scrolling feature using letters, which allows you to jump to anywhere in your library virtually instantly and with more precision.
iPod nano: Second generation iPod nano announced. It looks more like a tiny iPod mini, with an aluminum enclosure for the $149 2GB model, while the larger $199 4GB model sports green, silver, blue, and pink. Finally, the $249 8GB model comes in black. All have a 24-hour battery life. There are also new chargers, lanyards, and armbands. All three iPod nano models are available today.
iPod shuffle: The iPod shuffle also goes 2ng generation today. Sporting a 12-hour battery life, the shuffle now is about the size of the Apple Remote, making it the world's smallest MP3 player. It has a metal body with a white click wheel, and a 1GB capacity. Available in October for $79.
iTunes 7: Library now breaks up and separates different forms of media, and also provides sections for the Store itself and for devices. Apple will now provide album art for any music in your library, even if not purchased through iTunes. The 2006 NFL season will be available for purchase, and video resolution is now bumped up to 640x480 (up from 320x240) in H.264 encoding. Gapless playback is supported in iTunes 7. Even better, you can now sync you iPod content to a second computer!
iTunes Movies: Apple is announcing that they are adding movies to the iTunes Music Store. Starting today, you can purchase films from Disney, Pixar, Touchstone, and Miramax (all of these are Disney owned.) Most titles will cost $9.99. You can pre-order new releases for $12.99 (or pay that price for the first week) - after that, they jump to $14.99. You can pre-order Disney's Cars today. Movies are at near-DVD quality in 640x480 resolution, and you can start watching the movie while it downloads in the background. As for sound, movies have Dolby surround audio. Parental control allows you to block or allow movies by MPAA rating. There are 75 movies available for purchase, and more will be added on a weekly basis. The Movie Store is strictly for the US store for now, but will go Apple hopes to take it International in 2007.
One Last Thing: Wireless Set-top Box: In the first quarter of 2007, Apple will be releasing a wireless set-top box for the television. About half the size of a Mac mini, the box will have integrated USB, 802.11 wireless antennas, HDMI ports, optical audio out, and component video out. Apple is calling it iTV, although that name may not be final. Obviously, it's meant to allow you to stream the video content on your PC to your television, using an interface that seems like an upgraded Front Row, controlled by the Apple Remote. Video startup is instant, and video looks great - close to DVD quality. Expect high-resolution artwork and movie text. The same videos will play on iTunes, your iPod, and now, your TV. The box also allows you to view trailers and other iTunes content directly from the Internet. Steve plays The Incredibles, which is curiously not in 640x480, but rather in widescreen high definition format. A sign of things to come? Apple says the device will work in conjunction with iTunes on both PC and Mac, and will sell for $299 USD, bringing Apple to your den, living room, car, and pocket.
John Legend: Steve Jobs closed the event by introducing John Legend, telling everyone that without the artists, none of this means anything. Legend came out and sang for everyone.
That's it! You can now see all the updates on Apple.com reflecting everything that was talked about today. New iPods, new iTunes, and a lack of Core 2 Duo MacBook Pros.
© Gear Live Inc. – User-posted content, unless source is quoted, is licensed under a Creative Commons Public Domain License. Gear Live graphics, logos, designs, page headers, button icons, videos, articles, blogs, forums, scripts and other service names are the trademarks of Gear Live Inc.