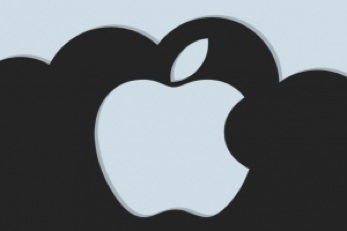 I've long since stopped kvetching over the number of things Apple chief executive Steve Jobs can attach an "i" to and call his own. The maverick CEO's track record is just too darn good. Now that we know that Apple's iCloud is a real thing, there's no sense in wondering how Jobs can have the gall to rebrand cloud computing. I'd rather focus on what Apple will do with the cl...er... iCloud now that Apple has adopted it as its own.
Is Apple new to the cloud? If you accept that at the most fundamental level, cloud computing is simply a matter of thin clients (hardware or software) accessing Internet-based services and intelligence, then the answer is no. Consider Apple's reliance on streaming services for Apple TV's TV show and movie rentals, or the way genius playlists work.
iCloud, which Apple will officially unveil at next week's World Wide Developers Conference (WWDC), will be more, and streaming content is only the beginning. Obviously, we expect some sort of cloud-based, access-anywhere music library. Apple may even cave and offer a subscription-based music service. These plans will only succeed if Apple has done what Google failed to do with Google Music Beta: convince the major labels to let consumers store and access purchased (and rented) music from central servers.
I think music labels fear this not only because they worry about losing further control of the digital bits that make up their vast song libraries, but because no one will ever buy more than one copy of a song again, and if they get subscription access, they're done buying music—period.
Click to continue reading iCloud: Can Apple make the cloud mainstream?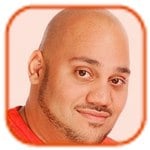 Posted by Andru Edwards Categories: Hot Deals, Music,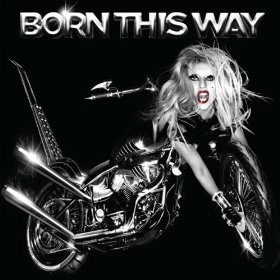 Lady Gaga's Born This Way album is one of the biggest album releases of the year, and digital stores like iTunes and Amazon MP3 certainly know that her fans are more than willing to pay full price for the offering. However, possibly more interesting than the album itself, is the price different between the two aforementioned stores. iTunes has the album for the typical $12 (or $16 for the Bonus Track Version,) and we are sure they'll sell a ton of them at that price. In addition, you can buy individual tracks from the album on iTunes for $1.29. However, budget-minded shoppers might want to jump over to Amazon, where they are selling the entire Born This Way album for 99 cents. Yes, for less than the price of one track on iTunes, you can get the entire 14 track album on Amazon. In addition, an Amazon purchase also allows you to store the album on Amazon Cloud Drive, makes it accessible from Amazon Cloud Player, and gives you 20GB of space on the service as well.
Amazon MP3 purchases can be automatically synced to your iTunes library as well, so really, why would anyone buy this one from the iTunes Store?
Read More

| Born This Way on Amazon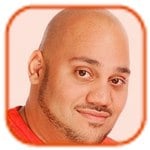 Posted by Andru Edwards Categories: Apple, Corporate News, Music,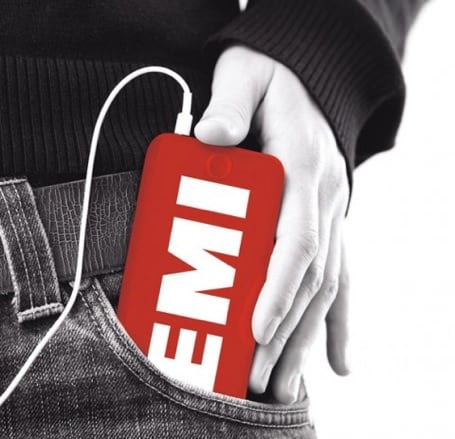 Apple has reportedly secured a licensing agreement with EMI Music, adding to an earlier deal with Warner Music Group in its alleged efforts to launch a cloud-based music locker for iTunes users.
If the CNET report is true, Apple only needs to close deals with Sony Music Entertainment and Universal Music Group now before it secures unprecedented, legitimate access to music from all "Big Four" labels.
In March, Amazon launched its cloud music locker without such rights and faced threats of legal action; it is now reportedly in talks with the labels to secure licensing agreements. Google launched Google Music at its Google I/O event a couple weeks ago.
In April, CNET reported that Apple had inked a deal with Warner Music and "at least one of the remaining three" major music labels. Apple has not officially acknowledged the development of a cloud-based music storage service, but speculation is rife after reports "confirming" the development with unnamed sources. Furthermore, the company recently built a massive data center in North Carolina, reportedly meant to host a video streaming service.
Click to continue reading Apple signs up EMI Music to be part of cloud music service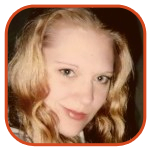 Posted by K.C. Morgan Categories: Music Videos, Videos, Rock, New Releases,
For decades, Steven Tyler has been shrouded in the mystery of fame -- an elusive, larger-than-life stage presence who fills magazine covers with big hair and grimaces. Thanks to reality TV, we now know he's the type of guy who rhymes "gaga" with "yaya" (granted, there aren't a lot of places to go with that), isn't afraid to drop an F-bomb on the Fox Network and actually makes Jerry Seinfeld's puffy shirt look vaguely cool.
Still, we weren't prepared for the weirdness of above music video. It's for Tyler's "(It) Feels So Good," and it's strangely compelling. The video debuted on American Idol's Top 4 results episode (recap on TV Envy). The song is currently available for download on iTunes.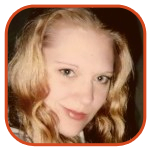 Posted by K.C. Morgan Categories: Music Videos, Videos, Rock, iTunes, New Releases,
Stevie Nicks sounds fantastic in this music video for "Secret Love," which has all the drama you'd expect from the Fleetwood Mac frontwoman. The single is from her In Your Dreams album, scheduled for release on May 3. The album is currently available for pre-order on iTunes.
Read More

| Perez Hilton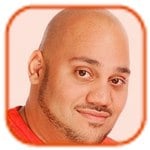 Posted by Andru Edwards Categories: Editorial, Features, Internet, Software,
If you're just planning to turn on the telly and tune in the Royal Wedding, you'll be missing out. It's 2011, folks! There are a host of online destinations, social media tools and mobile apps that can truly help you experience the full scope of this 21st century event.
All of the major broadcasters will be airing the Royal Wedding on live TV Friday morning, but so will several online venues. YouTube will be streaming the entire event live at The Royal Channel, built specifically for Prince William and Kate Middleton's wedding. Livestream is also streaming the AP Live feed of the day's events, plus more coverage from CBS News, ET and the UK Press Association. And you can watch full streaming BBC coverage at BBC News' dedicated wedding site.
You can also watch the event live on a smartphone or other Internet device on the Sprint TV ABC News Channel, which is part of the carrier's basic Sprint TV channel package. T-Mobile TV will only carry pre- and post-wedding coverage but start-to-finish coverage is available through Xfinity.tv, which has apps available on the Android Market and on iTunes.
In most cases, live-anchored coverage begins at 5 a.m. Eastern Time(2 a.m. Pacific) and live coverage of the ceremony starts at around 6 a.m. ET (3 a.m. PT). That's pretty early for most people, so what to do if you don't want to wake up hours before dawn?
Click to continue reading The Definitive Guide to Watching the Royal Wedding Online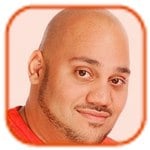 Posted by Andru Edwards Categories: Cell Phones, Corporate News, Music, Storage,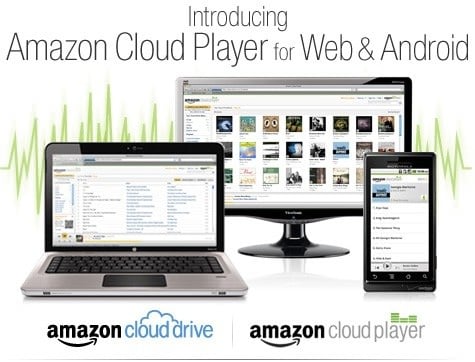 Amazon unveiled its new cloud-based music service today, which will provide users with up to 5GB of free, online music storage.
The company is offering Amazon Cloud Drive, Amazon Cloud Player for Web, and Amazon Cloud Player for Android, all of which will let users upload their music collections to the cloud and access those songs on Android phones and tablets, as well as the PC and Mac.
No word on an iOS version, but Amazon recently launched an Amazon Appstore, so it's focus at the moment is likely on the Google-owned platform.
Amazon will provide users with 5GB of free storage. Those who purchase an album via Amazon's MP3 store will get 20GB of free storage for one year; albums purchased via Amazon MP3 are automatically added to Amazon's cloud service and do not count against a user's storage quota. Additional storage plans start at $20 per year, Amazon said.
Users can upload songs in AAC or MP3 formats, and can select certain songs, artists, or albums, or just upload the entire music library.
"The launch of Cloud Drive, Cloud Player for Web and Cloud Player for Android eliminates the need for constant software updates as well as the use of thumb drives and cables to move and manage music," Bill Carr, vice president of Movies and Music at Amazon, said in a statement.
Click to continue reading Amazon Cloud Player streams your music to your computer and Android device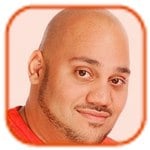 Posted by Andru Edwards Categories: Apple, Cell Phones, Handhelds, Software,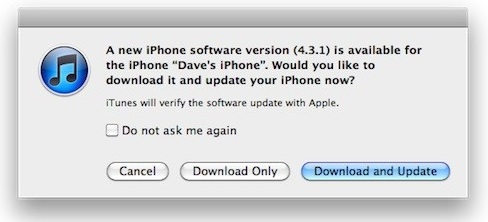 Apple just released iOS 4.3.1 to the world, aiming to fix things like iPod touch display issues, AV-out troubles, problems with enterprise apps, and a few other bugs that were hanging around. If you've been running iOS 4.3 and have been experiencing a few niggles, chances are this'll clear that up. Connect your iPhone, iPad, or iPod touch to iTunes and grab the update.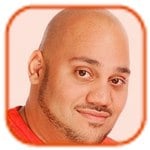 Posted by Andru Edwards Categories: Apple, Music,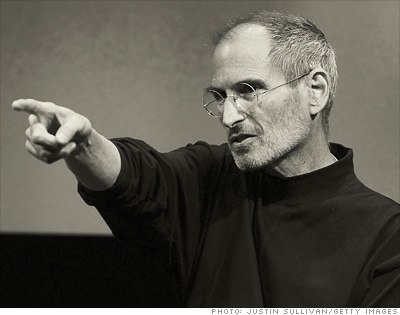 Apple CEO Steve Jobs is to blame for "killing" the music industry, rocker Jon Bon Jovi recently told the U.K.'s Sunday Times Magazine.
"Kids today have missed the whole experience of putting the headphones on, turning it up to 10, holding the jacket, closing their eyes and getting lost in an album; and the beauty of taking your allowance money and making a decision based on the jacket, not knowing what the record sounded like, and looking at a couple of pictures and still imagining it," he said.
Bon Jovi's music can be found on iTunes, but apparently, he's none too thrilled about it.
"God, it was a magical, magical time," the "Livin' on a Prayer" singer continued. "I hate to sound like an old man now, but I am, and you mark my words, in a generation from now people are going to say: 'What happened?' Steve Jobs is personally responsible for killing the music business."
Click to continue reading Bon Jovi says Steve Jobs personally responsible for killing music industry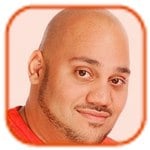 Posted by Andru Edwards Categories: Apple, Music, Software,
Less than a week after Apple released iTunes 10.2 with iOS 4.3 sync support, an update has arrived that seems to lack any new features.
At Apple's iPad 2 reveal last week in San Francisco, CEO Steve Jobs said iOS 4.3 would be available on March 11, the same day the second-generation tablet will go on sale. In anticipation of the update to the mobile platform as well as the new tablet, Apple released iTunes 10.2 last Friday. Then on Tuesday, Apple handed out iTunes 10.2.1, which contained the exact same description as iTunes 10.2.
The update is seemingly identical to the 10.2 version of iTunes, which has an improved version of Home Sharing that lets users stream content from their iTunes library between computers and to an iPad, iPad 2, iPhone 3GS, iPhone 4 (GSM), or iPod touch (third and fourth generation), as long as the device running the iOS 4.3—which means users will have to wait until Friday to take advantage of beefed-up Home Sharing.
Click to continue reading Apple releases iTunes 10.2.1, iOS 4.3 next
© Gear Live Inc. – User-posted content, unless source is quoted, is licensed under a Creative Commons Public Domain License. Gear Live graphics, logos, designs, page headers, button icons, videos, articles, blogs, forums, scripts and other service names are the trademarks of Gear Live Inc.