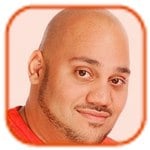 Posted by Andru Edwards Categories: Apple, Music, Software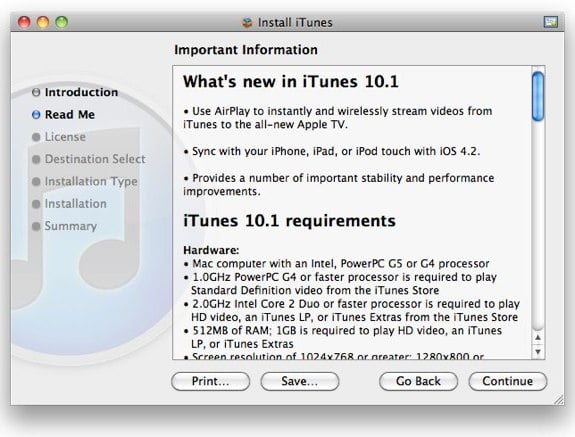 Wanna finally get in on that AirPlay video action with the new Apple TV? iTunes 10.1 is what you need, and Apple just pushed the update out a little while ago. You can download it right now. Oh, and the release also includes iOS 4.2 support, which should be launching sometime within the next week or so.
Read More

| iTunes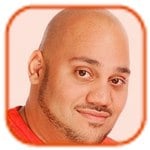 Posted by Andru Edwards Categories: Apple, Software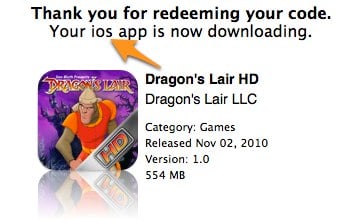 Awkwaaaard. Looks like proper capitalization of iOS didn't make it onto the code redemption page in iTunes. All joking aside, it's just odd to see an error like this one from Apple.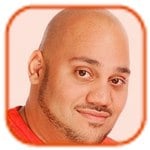 Posted by Andru Edwards Categories: Gizmatic, Cell Phones, Features, Microsoft, Podcasts, Software, Videocasts, Videos
As we mentioned in our Windows Phone 7 review, Microsoft has given Mac users a way to sync their phones and Zune devices with their computers. Windows Phone 7 devices have no Zune client to sync with a Mac, which would have left Mac owners out in the cold. However, Microsoft is releasing the Windows Phone 7 Connector software for Mac, allowing Mac users to sync content from iTunes, iPhoto, and other areas of their Mac, directly to their Windows Phone 7 and Zune handhelds. Hey...it's better than nothing. We give you a look at how it all works in this episode.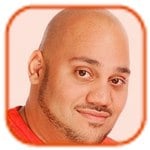 Posted by Andru Edwards Categories: Apple, HDTV, Home Entertainment, Product Reviews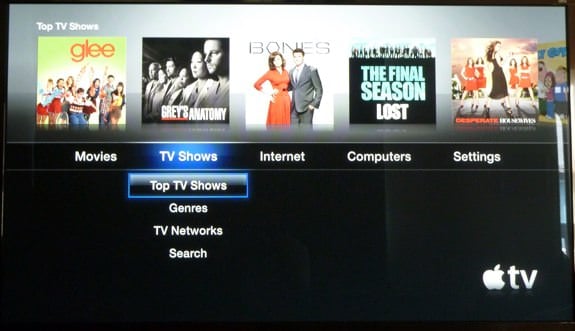 We know you've been waiting for our Apple TV review, and we've been playing with Apple's second try at a home theater set top box for about ten days now, and figured it was time to report back with our thoughts. The thing is, it really is a lot of the same in terms of usability and interface. There aren't many changes (yet!) to that side of things, despite things being very different under the hood. The new Apple TV is a lot smaller, and runs iOS 4, and is priced at just $99. It's centered around a focus on renting movies and TV shows rather than purchasing them. It's also got Netflix integration and the new AirPlay functionality that allows you to fling video and audio content from your iPad, iPhone, and iPod touch right to the Apple TV with ease.
Rather than go into this as a full review, we figured we'd focus instead on five aspects of the new Apple TV that we like, and five things about the Apple TV that we hate. So let's jump into five things we like about the Apple TV:
Click to continue reading Apple TV review (2010): 5 Things We Like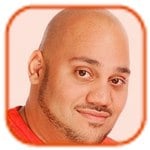 Posted by Andru Edwards Categories: Apple, Music, Rumors
We've been waiting for Apple to launch some sort of iTunes subscription music service for years now. Seeing other companies like Rhapsody, Napster, and Microsoft's Zune offer it while leaving Apple out has been pretty frustrating. However, today Reuters is reporting (alongside CNET and the New York Post) that Apple is in talks with all the major record execs to pitch a new subscription music service. Basically, for $10-15 per month, you'd get unlimited access to pretty much the entire iTunes music library. It's definitely a move to ward off Spotify, since they are trying hard to get into the US, as well as the impending launch of Windows Phone 7 which will include a hyped up and renewed push of the Zune Pass. We'd love to see this one happen.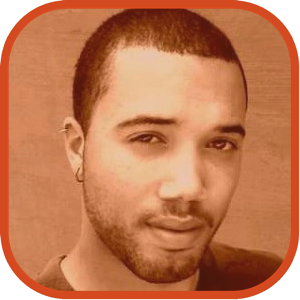 Posted by John Kilhefner Categories: Downloadable Content, PlayStation Network, Screenshots, SEGA, Xbox Live Arcade
The long winded wait for the blue blur's glorious return to form has been a grueling tale of teasers followed by long periods of nothingness. Finally, a light can be seen at the end of the tunnel, and for some that light is closer than it is for others.
Sonic the Hedgehog 4: Episode 1 will be available first in the iTunes App Store beginning on October 7th. The next iteration will be available for download on the Wii Shop Channel October 11th, followed by the Playstation Network and Xbox Live Arcade versions hitting October 12th and 13th respectively.
Wii owners can expect to relinquish 1500 Wii Points; PSN users - $14.99; and XBLA - 1200 Microsoft Points. The iPhone price will be specified later this week.
Sonic the Hedgehog 4: Episode 1 will be the first of an unspecified number of episodes. Game play is similar to the original Sega Genesis titles, namely the original Sonic the Hedgehog, with a few new twists and graphical enhancements thrown in for the modern age.
Read More

| IGN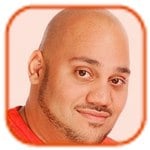 Posted by Andru Edwards Categories: Apple, Internet, Software

Over the weekend, Apple released iTunes 10.0.1, which mainly adds a sidebar to the music library for interaction with their Ping social network. The change makes it easier to "like" and "post" music that's in your iTunes library to Ping, without having to actually go into the Ping area of the store. It's obvious that the change is a way for Apple to spur more usage in Ping, which we are guessing has seen interest and usage drop since it was released at their last fall music event.
The problem with Ping is that Apple refuses to allow you to use it with any music that they don't sell. Big Beatles fan? No way to show that in Ping, because Apple won't let you post or like any Beatles tracks, since they don't sell them. It's almost asinine. Imagine if Facebook didn't allow you to talk about anyone who didn't have a Facebook account. Today I tried to "like" a track in my library that I was listening to, and I was greeted with the error message that you see above.
Until Apple makes Ping more of a social network, and less of a music selling tool, consider us uninterested.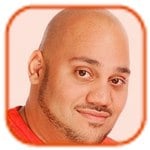 Posted by Andru Edwards Categories: Apple, Internet, Music, Software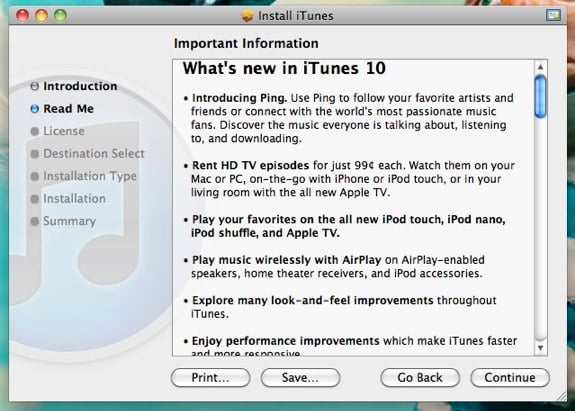 Earlier at today's fall music event, Steve Jobs announced that iTunes 10 would be available today. Well, it took them a while—close to ten hours in fact—but it's finally available for download. As we mentioned earlier, iTunes 10 features the Ping social network, cheaper TV show rentals, improved iPhone/iPad/iPod syncing, and AirPlay support. You can download it now.
Read More

| iTunes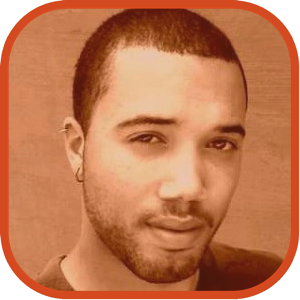 Posted by John Kilhefner Categories: Apple, Handhelds, Video Games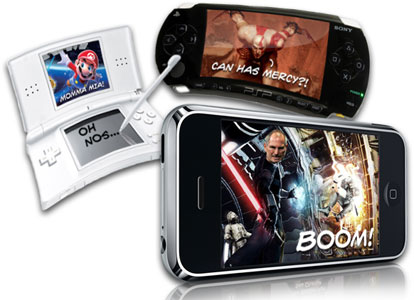 Looks as if Apple is gunning for a spot in the gaming realm, or rather has already sliced out their piece of the pie. Sony previously attacked Apple during a PSP commercial where "Marcus" told a kid playing games on an iPhone that it was made for "texting your grandmother" and not for "big boy" games. Steve Jobs retaliated earlier today at the company fall music event by revealing that both Nintendo and Sony's portable systems are under the sales of the iPod touch alone, and that over 1.5 billion "games and entertainment" apps have been downloaded, big boy games or not.
However, the Nintendo DS reportedly sold 132 million units world wide, while Apple is tracked at 120 million iOS units sold according to their July report. Is Apple trying to pull the wool over gamers eyes, or do they really have the numbers to back up their bold claim? We're looking into it, as a bit of clarification seems to be in order.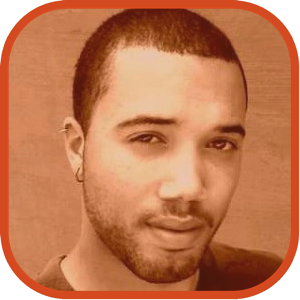 Posted by John Kilhefner Categories: Apple, Internet, Music, Software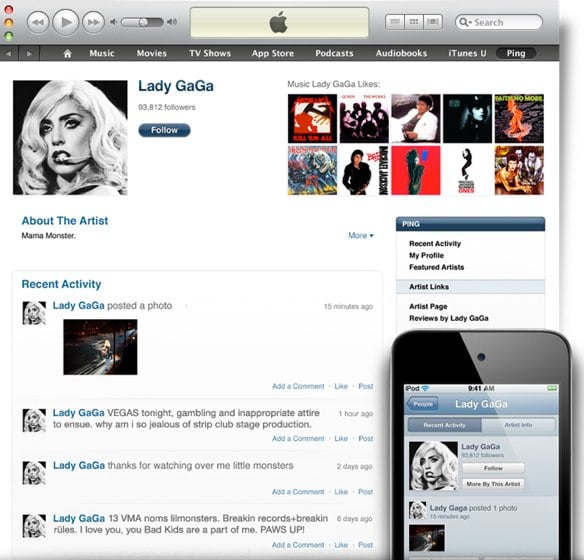 Apple announced that iTunes 10 is available today at their fall music event, and they've overhauled the old logo as well, eliminating the CD. The biggest news of iTunes 10, however, comes in the form of Ping, a social network along the lines of Last.fm. With Ping, iTunes 10 will allow you to follow people in similar fashion to Twitter, and add friends with compatible tastes in music. In addition, you will be able to comment on peoples pages, and have access to custom songs and album charts, and over 17,000 concert listings. Look for Ping to also grace your iPhone and iPod touch inside the iTunes app. Check out the press release after the jump.
Click to continue reading Apple reveals iTunes 10 with Ping social network
Read More

| iTunes

© Gear Live Inc. – User-posted content, unless source is quoted, is licensed under a Creative Commons Public Domain License. Gear Live graphics, logos, designs, page headers, button icons, videos, articles, blogs, forums, scripts and other service names are the trademarks of Gear Live Inc.