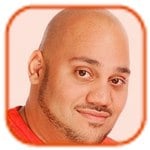 Posted by Andru Edwards Categories: Apple, Music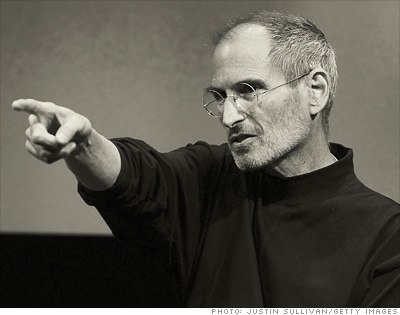 Apple CEO Steve Jobs is to blame for "killing" the music industry, rocker Jon Bon Jovi recently told the U.K.'s Sunday Times Magazine.
"Kids today have missed the whole experience of putting the headphones on, turning it up to 10, holding the jacket, closing their eyes and getting lost in an album; and the beauty of taking your allowance money and making a decision based on the jacket, not knowing what the record sounded like, and looking at a couple of pictures and still imagining it," he said.
Bon Jovi's music can be found on iTunes, but apparently, he's none too thrilled about it.
"God, it was a magical, magical time," the "Livin' on a Prayer" singer continued. "I hate to sound like an old man now, but I am, and you mark my words, in a generation from now people are going to say: 'What happened?' Steve Jobs is personally responsible for killing the music business."
Click to continue reading Bon Jovi says Steve Jobs personally responsible for killing music industry
Less than a week after Apple released iTunes 10.2 with iOS 4.3 sync support, an update has arrived that seems to lack any new features.
At Apple's iPad 2 reveal last week in San Francisco, CEO Steve Jobs said iOS 4.3 would be available on March 11, the same day the second-generation tablet will go on sale. In anticipation of the update to the mobile platform as well as the new tablet, Apple released iTunes 10.2 last Friday. Then on Tuesday, Apple handed out iTunes 10.2.1, which contained the exact same description as iTunes 10.2.
The update is seemingly identical to the 10.2 version of iTunes, which has an improved version of Home Sharing that lets users stream content from their iTunes library between computers and to an iPad, iPad 2, iPhone 3GS, iPhone 4 (GSM), or iPod touch (third and fourth generation), as long as the device running the iOS 4.3—which means users will have to wait until Friday to take advantage of beefed-up Home Sharing.
Click to continue reading Apple releases iTunes 10.2.1, iOS 4.3 next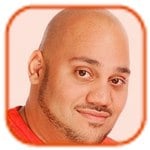 Posted by Andru Edwards Categories: Apple, Cell Phones, Handhelds, Rumors, Software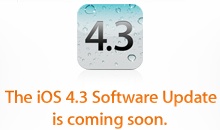 Get ready to sync your iPhones, iPads, and iPods. Apple's iOS 4.3 is will reportedly launch today, according to Boy Genius Report.
At Apple's iPad 2 reveal last week, CEO Steve Jobs said iOS 4.3 would be available for download on March 11, the same day the updated iPad goes on sale. But according to BGR, Apple will release the newest version of its mobile operating system at around 1 p.m. EST today.
The update brings a variety of new features, including enhanced Safari performance, iTunes home sharing, AirPlay improvements, slider switch rotation, and a personal hotspot for the iPhone 4. Apple iOS 4.3 will support all iPads, third- and fourth-generation iPod touch, iPhone 4, and iPhone 3GS.
Click to continue reading Apple may release iOS 4.3 today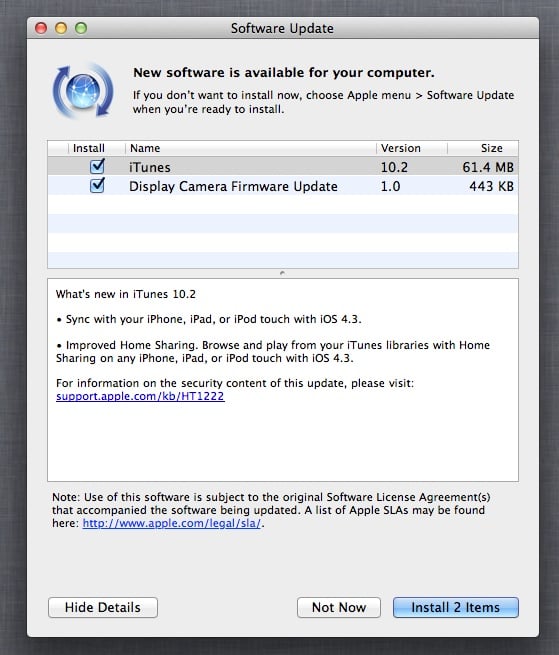 Apple just released iTunes 10.2, hot on the heels of their iPad 2 announcement. Here are the details:
Sync with your iPhone, iPad, or iPod touch with iOS 4.3.
Improved Home Sharing. Browse and play from your iTunes libraries with Home Sharing on any iPhone, iPad, or iPod touch with iOS 4.3.
Not much has changed, but as you can see, the iOS 4.3 functionality is there, and Home Sharing is gonna be awesome with AirPlay.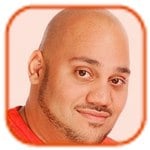 Posted by Andru Edwards Categories: Apple, Corporate News
On Tuesday, Apple announced a subscription billing platform for the App Store, overcoming perhaps the biggest hurdle for the success of iPad periodicals.
The plan lets customers purchase subscriptions to iOS-supported newspapers, magazines, music, and other content in one click. Previously, customers had to manually purchase and download issues on an individual basis.
Publishers set their own price and lengths of subscriptions. Then, customers can click on the length of their desired subscriptions and automatically receive a charge to their iTunes accounts.
"We believe that this innovative subscription service will provide publishers with a brand new opportunity to expand digital access to their content onto the iPad, iPod touch and iPhone, delighting both new and existing subscribers," said Apple CEO Steve Jobs, who is currently on medical leave, in a statement.
Click to continue reading Apple finally details App Store subscriptions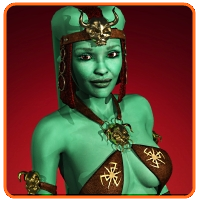 Posted by Patrick Lambert Categories: Apple, Corporate News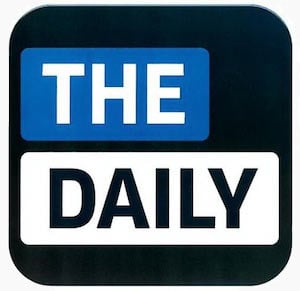 Before The Daily appeared on the iPad last week, none of the magazines or newspapers could offer subscriptions from their own apps. Apple had a long dispute with publishers that prevented the feature to be added. On the one hand, publishers wanted to keep a direct line between themselves and their customers, to get the full amount from each subscription, and to get user details such as their gender, sex and location in many cases. Apple however wanted in-app subscriptions to go through their systems. Now, it seems Apple has decided that both should be offered. Apps will be able to offer subscriptions, but the publishers will be forced to offer those subscriptions through iTunes as well. Of course, it's likely that most users will go the iTunes route, and that has the publishers complaining. On the good side however, it means iPhone and iPad users will finally be able to get in-app subscriptions to whichever newspaper or magazine they read.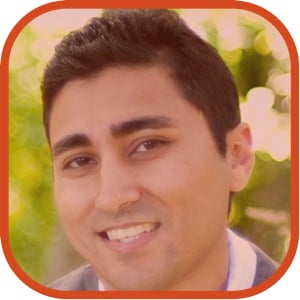 Posted by Reza Malayeri Categories: Apple, Cell Phones, Editorial, Rumors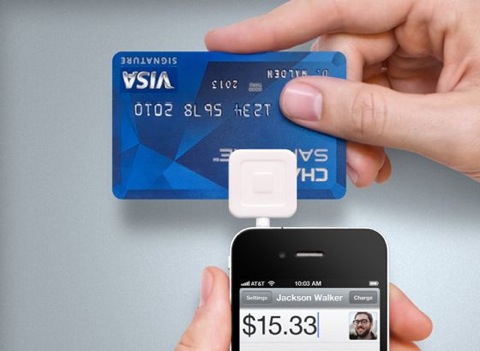 There is no question that mobile phone payments are very popular, and that many of us can operate our entire financial lives from our mobile phones. Apps from PayPal, and Square can turn our iPhones into portable financial centers, allowing us to exchange money quickly and easily. These new applications are creating opportunities and benefits that will shape the future of mobile payments.
Predictions about the iPhone 5 and the iPad 2 are beginning to heat up, and much of the talk has been about the implementation of NFC (near field communication) technology. What we haven't heard about so far, is anything about native intergration of mobile payment solutions from Apple and Google.
Click to continue reading The future of Apple's NFC mobile payment strategy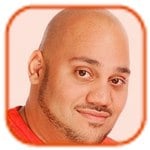 Posted by Andru Edwards Categories: Apple, Cell Phones, Music, Software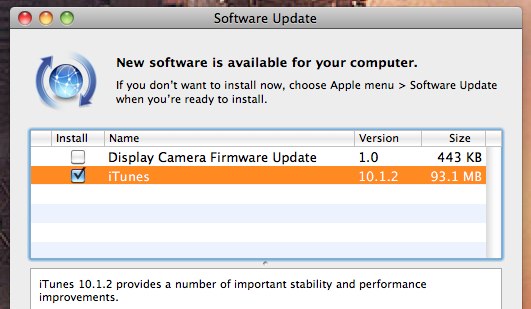 If you've got the Verizon iPhone on your mind, you're gonna wanna be sure to grab iTunes 10.1.2, available now from Apple. Aside from bug fixes and performance updates, this version of iTunes carries CDMA iPhone support with it. Fire up Software Update now to nab it.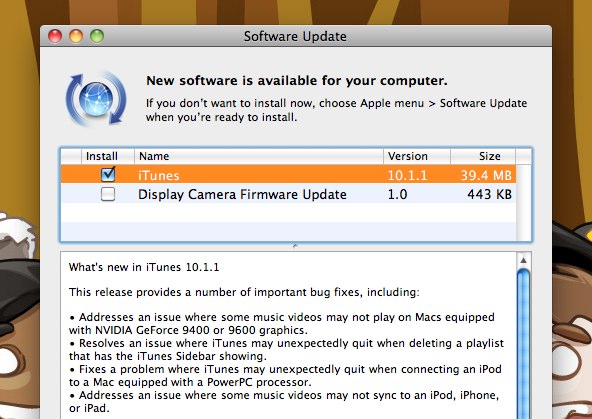 If you're an iTunes user, it's time to upgrade once more, as Apple just released iTunes 10.1.1 into the wild. The update seems mostly aimed at fixing a few bugs, so don't expect anything fancy to show up, okay?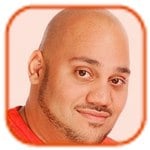 Posted by Andru Edwards Categories: Apple, Music
Is 30 seconds enough time to get a feel for a song? If you said no, Apple agrees with you — today the company is rolling out 90-second previews for some songs on iTunes.
Prior to today, song previews were limited to half a minute, and for many songs they still will be. The 90-second previews are limited to songs that are more than 2 minutes and 30 seconds in length. Songs shorter than that retain their 30-second samples.
For example, looking at iTunes' most recent high-profile addition, the Beatles catalog, "Let It Be" (4:03) and "Hey Jude" (7:11) both get the 90-second treatment while "I Want to Hold Your Hand" (2:26) and "Love Me Do" (2:21) give listeners just 30 seconds to decide if they want to make a purchase.
The extension has been expected for over a month. Reports in early November said that Apple had sent a letter to the music labels informing them of the move, and that it was incumbent on them to opt-out if they didn't support the move. A cursory sampling of music from artists on all four of the major labels indicates none opted out.
For now the 90-second previews appear limited to the U.S. iTunes store. In the letter to the labels, Apple said it was believed that longer previews for some songs would lead to more sales, an assertion supported by research from Robert Morris University.
© Gear Live Inc. – User-posted content, unless source is quoted, is licensed under a Creative Commons Public Domain License. Gear Live graphics, logos, designs, page headers, button icons, videos, articles, blogs, forums, scripts and other service names are the trademarks of Gear Live Inc.