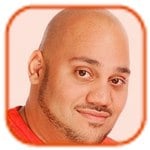 Posted by Andru Edwards Categories: Apple, Features, HDTV, Home Entertainment, Videocasts,
In this episode of Unboxing Live, we give you a look at the new 2012 Apple TV. The main feature of the updated Apple TV is that it can display 1080p content. iTunes has been updated to support the 1080p resolution as well, which makes renting and buying content from iTunes at the highest quality look great on the new Apple TV and the new iPad as well. Netflix has also been updated to stream 1080p with the new device, which is powered by a single-core A5 processor. You can pick up the new Apple TV for $99.
Big thank you to GoToMeeting for sponsoring the show - be sure to check them out! GoToMeeting with HDFaces provides rich, super-simple collaborative virtual meetings.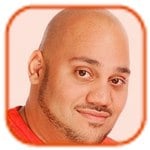 Posted by Andru Edwards Categories: Apple, Music, Software,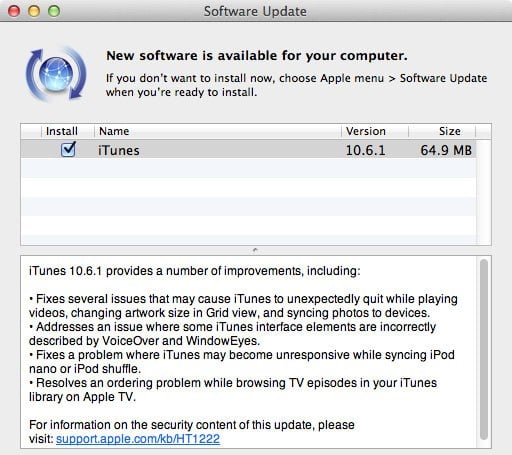 Apple has released iTunes 10.6.1, a bug-fixing update that improves usability in a bunch of areas:
Fixes several issues that may cause iTunes to unexpectedly quit while playing videos, changing artwork size in Grid view, and syncing photos to devices.
Addresses an issue where some iTunes interface elements are incorrectly described by VoiceOver and WindowEyes.
Fixes a problem where iTunes may become unresponsive while syncing iPod nano or iPod shuffle.
Resolves an ordering problem while browsing TV episodes in your iTunes library on Apple TV.
You can grab the update now through Software Update, or at http://apple.com/itunes.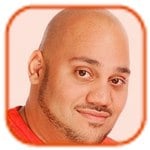 Posted by Andru Edwards Categories: Apple, Features, Music, Software,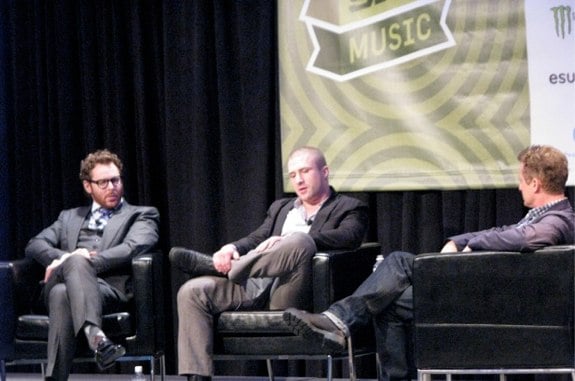 The revolutionary promise of digital music became reality with the rise of Napster. The file sharing network pioneered a functional and comprehensive catalog of music with its enthusiastic users. Developed by then-teenaged Shawn Fanning in 1998, Napster became a worldwide phenomenon in less than a year. Co-founder Sean Parker helped develop Napster into a company. Mass acceptance came quickly, but legal challenges ultimately doomed the original service. Despite the controversy and lawsuits, Napster changed the music business and paved the way for iTunes, Rhapsody, Spotify, and other music services. The divide between the cultural establishment and technology innovators was defined by the disputes raised by Napster. After more than a decade of declining sales of recorded music and imperfect attempts to present a licensed alternative, the influence of Napster continues to be felt.
At SXSW, I listened in on a discussion with Sean Parker and Shawn Fanning where they discussed these issues in an effort to promote their film Downloaded. The panel opened with a montage of clips from the VH1 rockDocs Downloaded film. The trailer touched on the start of Napster, the revelation of how easy it was to get music based on a search term, how quick the results were in the age of dial-up, and the growth of Napster as a company. There are a couple of gems there as well, such as when Fanning said back in 1999 that he believed the future was instant music access from multiple devices, including stereos and smartphones (well, he said "cell phones," but still.) this is a movie about kids revolutionizing an industry they knew nothing about.
Click to continue reading Napster founders Sean Parker and Shawn Fanning talk digital music at SXSW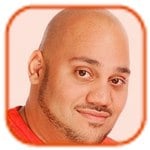 Posted by Andru Edwards Categories: Apple, Features, PC / Laptop, Software,
I've been putting up with an annoying iTunes error when trying to sync my iPhone 4S. The sync always fails, telling me that it's because "Apps installed on the iPhone could not be determined" - We figured there were others out there receiving the same message, so we wanted to share how we fixed it. The problem would always start with iTunes attempting to transfer apps from the iPhone that it says weren't in the iTunes library - however, this is incorrect, as each time it wanted to transfer over all 153 apps from the iPhone. After the transfer started, the error would appear. Here are some things you can try if you're experiencing the same problem:
First, make sure you're running the latest version of iOS and iTunes. Restart your iPhone (or other iOS device) by holding down the home button and the sleep/wake button at the same time until the Apple logo appears. While it's rebooting, quit and restart iTunes. For some, this will usually fix the problem, but for us it didn't.
The next step is to reboot your computer. When it's back up, launch iTunes and update all apps in iTunes and do the same on your iPhone. Once this is done and both devices have the latest version of the apps that you own, connect your iPhone (and be sure you're using a first-party Apple sync cable) and attempt to sync. This will fix the issue if your iPhone and iTunes each have different versions of an app that might be corrupt. However, in our case, things were still failing. In this case, I had to watch the iTunes status during the sync and noticed that the error came up when it attempted to sync the Price is Right app. I manually deleted it from my phone, synced again, and it worked just fine.
Hope this saves some of you guys out there some frustration!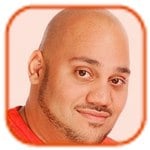 Posted by Andru Edwards Categories: Apple, HDTV, Movies, Software,

During today's iPad event, Apple announced that the new iPad, new Apple TV, and iTunes would all support 1080p television and movies. The first piece of that puzzle is now available. You can now download iTunes 10.6, which includes 1080p content downloads! While you're at it, be sure to grab iOS 5.1 as well, kay?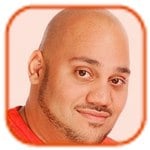 Posted by Andru Edwards Categories: Apple, Cell Phones, Handhelds, Software,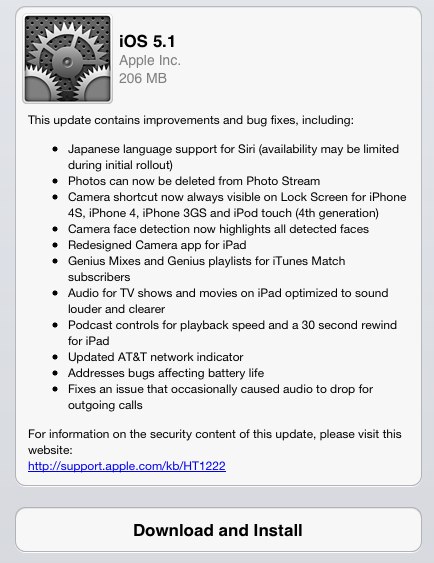 As Apple promised this morning during its iPad event, iOS 5.1 is now available for download. What's new? Well the major items include the fact that Siri can now speak to you in Japanese, photos can be deleted from Photo Stream (finally!), and a camera shortcut is now always visible on the lock screen of the iPhone and iPod touch. Other additions include a 4G indicator on the AT&T iPhone 4S, and optimized audio for iTunes TV and movies to make the audio louder and clearer when watching on an iPad. Download it now!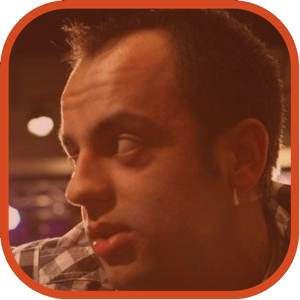 Posted by Andrey Malskiy Categories: Apple, Cell Phones, Features, Handhelds, Software,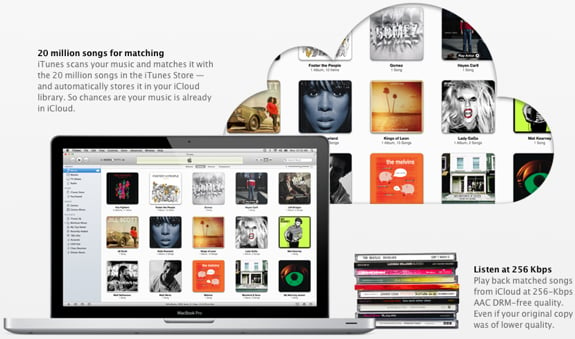 With recent updates to iTunes, Apple removed the native funtion that allowed you to create ringtones from the songs you've purchased. You can still purchase ringtones directly from iTunes for about a buck, but seriously, who would wanna pay a $1 for a 30 second clip of music that will get old in three weeks? That's where we step in and bring you our tutorial on how to use iTunes to create iPhone ringtones using any track you've got in your library, completely for free. Yep - you aren't limited just to tracks purchased from iTunes, and you don't have to give up any money that would be better spent on something at the dollar menu at the nearest drive-thru. Read on for our full walkthrough!
Click to continue reading How to create free iPhone ringtones with iTunes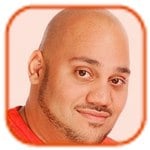 Posted by Andru Edwards Categories: Awards, Industry News, iTunes,
Steve Jobs will receive a posthumous Grammy award. The Apple company boss, who died in October from a rare form of pancreatic cancer, will be honored with the Trustees Award Grammy, for "outstanding contributions to the industry in a non-performing capacity."
Steve's company popularized the personal MP3 player with their iPod device, and set up the most commonly used digital method of music distribution worldwide through its iTunes store, as well as developing a number of software packages which have aided musicians to record relatively cheaply and easily.
"This year's honorees offer a variety of brilliance, contributions and lasting impressions on our culture. It is an honor to recognize such a diverse group of individuals whose talents and achievements have had an indelible impact on our industry," said Neil Portnowin, the US National Academy of Recording Arts and Sciences (NARAS) CEO.
The Grammy Awards will take place on February 12, 2012 in Los Angeles.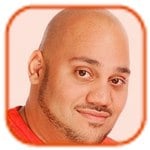 Posted by Andru Edwards Categories: HDTV, Home Entertainment, Movies,
The studio behind the blockbuster Avatar is offering an unprecedented look into digital filmmaking, with downloadable extras that will allow a viewer to watch the motion capture actors or CGI in real time.
Beginning on Dec. 20, customers can now download a total of six hours of extras via Apple's iTunes from Twentieth Century Fox, which include the three different views of the movie, plus a number of other extras that offer a real-time look into how the movie was made.
The Avatar iTunes Extras Special Edition will cost $19.99 for a high-definition version, and $14.99 for the standard version; both include the movie as well as the extras. Apple will begin accepting preorders at 11 AM PT, a Fox spokeswoman said.
Fox's motivation is to encourage consumers to get into "digital collecting" of digital movies, explained Aubrey Freeborn, senior vice president of marketing and product management for PPV, VOD and EST for Twentieth-Century Fox. The extras will be released to the U.S., the U.K., Ireland, New Zealand, and Australia on Dec. 20. Avatar is the top-selling Blu-ray disc of all time.
Click to continue reading Fox offers Avatar extras for free to spur digital sales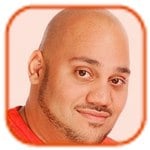 Posted by Andru Edwards Categories: Apple, Features, Music, Storage,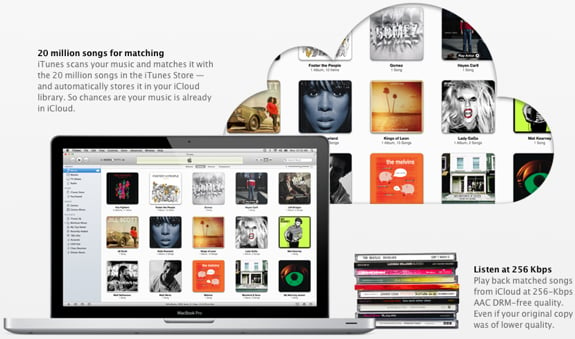 The first member of Apple's iCloud family that requires separate payment is here: the $24.99-a-year iTunes Match. The service will store any and all music in your computer's iTunes library up to Apple's servers and make it accessible to any of your iOS devices or computers running iTunes.
Though the free iTunes in the Cloud has existed since the launch of iOS 5 on Oct. 12, that service only covers music you've bought through the iTunes Store.
Apple's iTunes Match examines your song collection and determines whether Apple's servers contain a copy of each tune, in which case no upload on your part is required, and you can download a high-quality 256 Kbps AAC iTunes Plus version of the songs onto any device or computer you've signed into using the same Apple ID.
But for those who still have lingering questions about iTunes Match, here are a few more details:
Click to continue reading 5 things you should know about iTunes Match
© Gear Live Inc. – User-posted content, unless source is quoted, is licensed under a Creative Commons Public Domain License. Gear Live graphics, logos, designs, page headers, button icons, videos, articles, blogs, forums, scripts and other service names are the trademarks of Gear Live Inc.