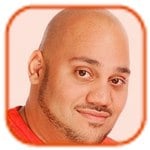 Posted by Andru Edwards Categories: Apple, Software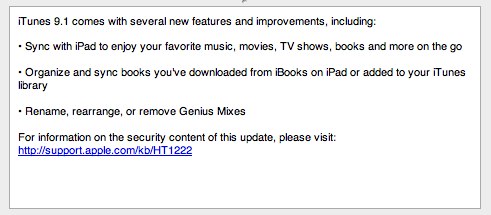 Apple has just unleashed iTunes 9.1 into the wild, and with it comes the ability to sync your iPad, as well as the ability to start managing ebooks. Interestingly enough, it looks like the iBooks store will only be accessible on the iPad itself, and not within iTunes, if we are understanding this correctly:
Sync with iPad to enjoy your favorite music, movies, TV shows, books and more on the go
Organize and sync books you've downloaded from iBooks on iPad or added to your iTunes library
Rename, rearrange, or remove Genius Mixes
Remember, iTunes does support DRM-free ePub ebooks also, so if you have any, feel free to add them to your iTunes library after installing 9.1!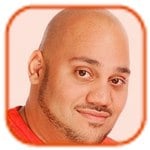 Posted by Andru Edwards Categories: Apple, Corporate News, Music

Okay, so an hour ago we warned you that Apple would be giving away a $10,000 iTunes gift card to the purchaser of the ten billionth iTunes download, and if you didn't act upon being put on notice, you're too late. That's right, Apple has officially surpassed the 10 billion song milestone with the iTunes Store, which is just unreal. Nice work, guys.
Edit: Alongside the announcement above, Apple also released a list of the the top 20 all-time best-selling iTunes songs, which has to be seen to be believed.
Read More

| Apple sells ten billion iTunes tracks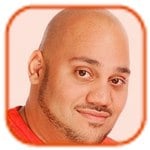 Posted by Andru Edwards Categories: Apple, Music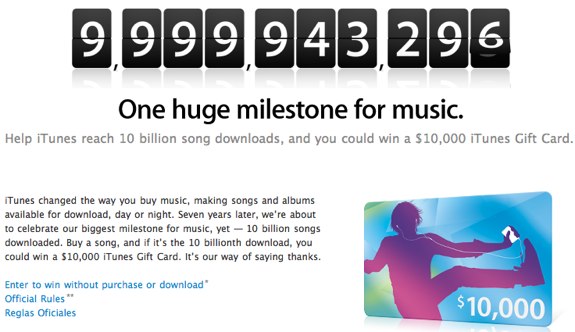 If you have any songs you'd like to purchase from iTunes, you may want to care that task sometime today. Why? Simple. Apple is gonna giveaway a $10,000 iTunes gift card to the purchaser of the ten billionth iTunes track, and based on Apple's ticker, that's going to happen sometime today. Hit the link below for full details of the giveaway (or head straight to the iTunes store,) and good luck!
Read More

| Apple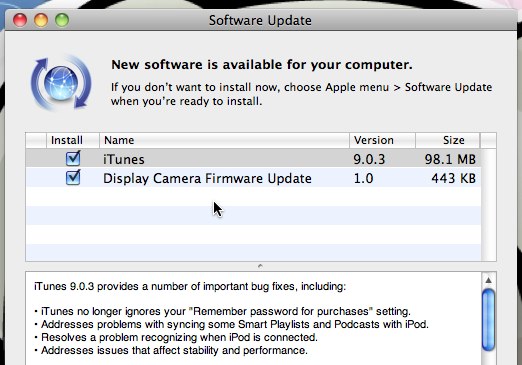 If you're of the iTunes-using persuasion, you'll want to know that Apple has just released iTunes 9.0.3, which includes a few bug fixes, including:
iTunes no longer ignores your "Remember password for purchases" setting.
Addresses problems with syncing some Smart Playlists and Podcasts with iPod.
Resolves a problem recognizing when iPod is connected.
Addresses issues that affect stability and performance.
Launch iTunes and check for updates to pull in the new version.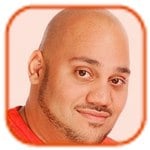 Posted by Andru Edwards Categories: Apple, Handhelds, Home Entertainment, PC / Laptop, Rumors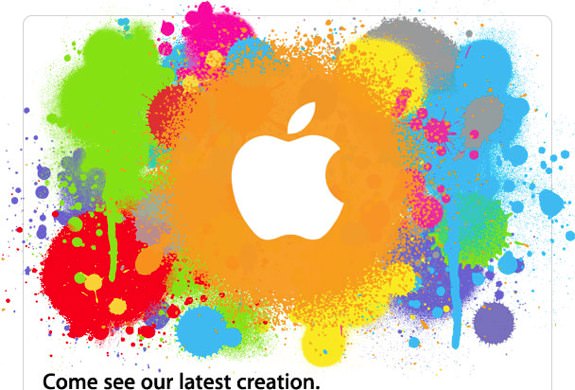 While we await the coming arrival of the fabled Apple tablet, which we all expect to finally arrive at the January 27th Apple event, it appears that the Wall Street Journal has gotten a bit of inside information that offers a glimpse of what the iPad / iSlate will end up doing for us. Of course, we still suggest taking all of this with a grain of salt, but this isn't far off from the whispers we've been hearing either:
The Apple tablet will have some sort of virtual keyboard. This only makes sense, because if there's no physical keyboard, you'd need a virtual one to type on (similar to the iPhone and iPod touch)
Publishing firms like Conde Nast, The New York Times, and HarperCollins have been in discussions with Apple on how they can get their content onto the tablet, and new ways of displaying the news on a modern (or even futuristic) device
Apple is definitely pondering a switch as it pertains to the default search engine on their iPhone OS, focusing on replacing Google with Bing for search, as well as Maps.
They've also been in talks with TV networks about the possibility of a multi-show iTunes TV subscription package, where users would get to choose a package of the best 4-6 shows per channel and subscribe for a monthly fee.
That whole Lala acquisition by Apple will likely lead to a web-based version of iTunes, which would allow for purchasing music outside of the actual iTunes application. It would also allow for publishers to place buttons that would allow readers to purchase iTunes content right on their website. There may even be a service that would allow users to stream all their iTunes music through the service to other computers, iPhones, and the like. This is basically a merge of iTunes and Lala in its current form.
The tablet may have some sort of smart recognition built-in, giving it the ability to recognize the user by using its camera, and then applying settings for that specific user on the fly
There's a lot there, we know. Luckily, we are just six days away from hearing the word from the horse's mouth. What do you think? Anything up there sound a little too far-fetched for your tastes? Also, please be sure to vote in our poll letting us know if you'd pre-order the Apple tablet sight unseen.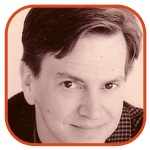 Posted by Tom Mason Categories: Editorials, Reviews
Halloween is coming and it's the favorite time for witches, ghosts and everybody's favorite: zombies. I love the undead, you love the undead, and so does Chris Ulm. But who's Ulm? He was one of the co-founders of Malibu Comics back in the day, the originator of what became the Ultraverse and co-creator of Rune with Barry Windsor-Smith. He's now one of the founders of Appy Entertainment, which creates games for the iPhone.
Working from their Secret Worldwide Headquarters, and just in time for Halloween, the Appy boys have released Zombie Pizza. The game has you racing against the clock to make pizzas with disgusting ingredients - brains, guts, bones, eyeballs, etc. Fill the orders fast enough or your undead customers will smash through the restaurant doors and take a thick slice out of your head.
According to Ulm, Zombie Pizza is "a fast-paced, light-hearted horror puzzle game where lightning-quick reactions are all that stand between you and a grisly fate at the hands of the ravenous undead."
Zombie Pizza is available at the iTunes store for just 99¢, about 1/4 the price of a regular comic book these days.
Read More

| Appy Zombie Pizza via Appy Entertainment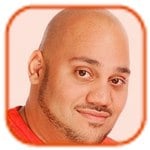 Posted by Andru Edwards Categories: Apple, Cell Phones, Handhelds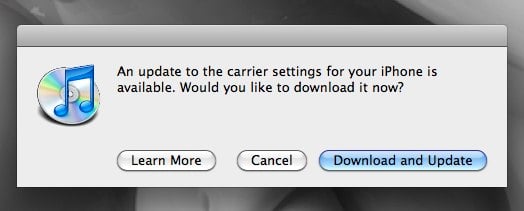 Hey, don't look now, but all of you who didn't opt to enable iPhone MMS yourselves, the time has come for you to let iTunes do it for you. A carrier update file is now available that, once installed, will enable MMS officially for AT&T iPhone users throughout the US. All you need to do is connect your iPhone 3G or iPhone 3GS to your computer, and tell iTunes to check for an update. Install the file, and let the pictures of kittens start flying.
Oh, and yes, if you are an iPhone OG owner, you are left out in the cold on this one.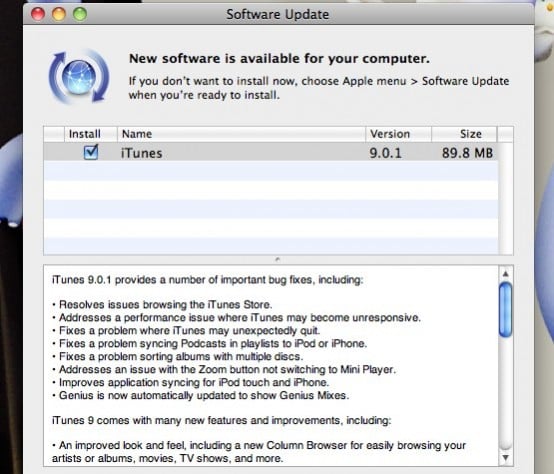 Apple released iTunes 9.0.1 yesterday, and normally, they squash some bugs that some people experience. Here is a look at the changes in the latest release, which comes just a couple of weeks after the iTunes 9 release:
Resolves issues browsing the iTunes Store.
Addresses a performance issue where iTunes may become unresponsive.
Fixes a problem where iTunes may unexpectedly quit.
Fixes a problem syncing Podcasts in playlists to iPod or iPhone.
Fixes a problem sorting albums with multiple discs.
Addresses an issue with the Zoom button not switching to Mini Player.
Improves application syncing for iPod touch and iPhone.
Genius is now automatically updated to show Genius Mixes.
We must say, iTunes 9 feels more responsive, and works more "as it should," or as expected. Hit up Software Update to grab it.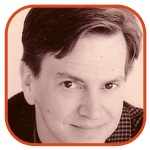 Posted by Tom Mason Categories: Editorials

It costs a bunch of money to make a movie and nearly as much to actually go see one in the theaters. Top Shelf has hit a fall jackpot with their comic book The Surrogates, written by Robert Venditti and drawn by Brett Weldele. It's debuting as a movie on September 25th, directed by Jonathan Mostow, written by John Brancato and Michael Ferris and starring Bruce Willis and Rosamund Pike.
To celebrate the movie's release (check out the trailer after the jump!), Top Shelf is debuting The Surrogates comics at iTunes, so you can read the original graphic novel on your iPod Touch or iPhone. You can get the first two issues for 99¢ and the remaining three issues for 99¢ each. If that seems like too big a risk for you, then you can just download the entire first issue—that's The Surrogates #1—for free from the iTunes App Store. Got it?
Between now and September 25th, Top Shelf will be taking advantage of the slow fall comic book season and offering up a whopper of a sale to celebrate: lots of great graphic novels and comic booky stuff for $3 a pop and reduced prices for their prime Alan Moore books like The League of Extraordinary Gentlemen, Lost Girls, and From Hell. Also, Halloween is coming up, and what better gift than a copy of Johnny Boo by James Kochalka?
It's a great time to be alive.
[Artwork: The Surrogates © Robert Venditti and Brett Weldele]
Read More

| Top Shelf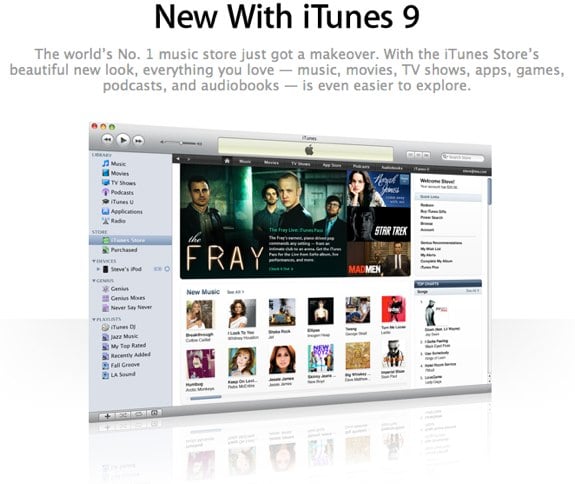 iTunes 9 details have slipped out just a tad bit early, and we've got the details for you. The main attraction here seems to be a completely redesigned and optimized iTunes Store. Navigation has been made a heck of a lot easier, and there is even a new full window display that allows you to browse the iTunes Store in full screen. Seems silly, but hey, why not?
There are also new preview mechanisms that let you preview content from anywhere, just by rolling over it with your mouse.
iTunes LP is a new addition to the iTunes experience, which Apple describes as a "gorgeous, immersive digital version of select albums." Basically, while listening to an album, you can also get animated lyrics, liner notes, performance videos, photos, and more. We have to see it in action, but it sounds an awful lot like the Zune Now Playing feature.
There are now iTunes Extras. When you rent a digital movie, you get the movie, plus extras. Typically, you would only get to view special features on a DVD. Now iTunes brings you cast interviews, deleted scenes, photo galleries, and more.
Aside from these new features, iTunes also picks up some nice syncing enhancements. You can now arrange how you want apps to appear on your iPhone and iPod touch right in iTunes, and sync those right over. There is also a much more powerful syncing mechanism for all the other content (like, sync just these Faces for photos, sync all of this artist, etc.)
There's also a new feature called Home Sharing, which lets you actually move content around from up to 5 computers in your home, rather than just being able to stream between them. iTunes 9 will be available very shortly.
© Gear Live Inc. – User-posted content, unless source is quoted, is licensed under a Creative Commons Public Domain License. Gear Live graphics, logos, designs, page headers, button icons, videos, articles, blogs, forums, scripts and other service names are the trademarks of Gear Live Inc.