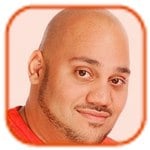 Posted by Andru Edwards Categories: Apple, Music, Rumors
We've been waiting for Apple to launch some sort of iTunes subscription music service for years now. Seeing other companies like Rhapsody, Napster, and Microsoft's Zune offer it while leaving Apple out has been pretty frustrating. However, today Reuters is reporting (alongside CNET and the New York Post) that Apple is in talks with all the major record execs to pitch a new subscription music service. Basically, for $10-15 per month, you'd get unlimited access to pretty much the entire iTunes music library. It's definitely a move to ward off Spotify, since they are trying hard to get into the US, as well as the impending launch of Windows Phone 7 which will include a hyped up and renewed push of the Zune Pass. We'd love to see this one happen.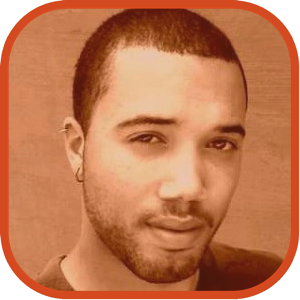 Posted by John Kilhefner Categories: Downloadable Content, PlayStation Network, Screenshots, SEGA, Xbox Live Arcade
The long winded wait for the blue blur's glorious return to form has been a grueling tale of teasers followed by long periods of nothingness. Finally, a light can be seen at the end of the tunnel, and for some that light is closer than it is for others.
Sonic the Hedgehog 4: Episode 1 will be available first in the iTunes App Store beginning on October 7th. The next iteration will be available for download on the Wii Shop Channel October 11th, followed by the Playstation Network and Xbox Live Arcade versions hitting October 12th and 13th respectively.
Wii owners can expect to relinquish 1500 Wii Points; PSN users - $14.99; and XBLA - 1200 Microsoft Points. The iPhone price will be specified later this week.
Sonic the Hedgehog 4: Episode 1 will be the first of an unspecified number of episodes. Game play is similar to the original Sega Genesis titles, namely the original Sonic the Hedgehog, with a few new twists and graphical enhancements thrown in for the modern age.
Click to continue reading Sonic the Hedgehog 4: Episode 1 release date
Read More

| IGN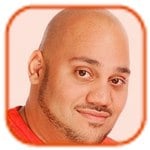 Posted by Andru Edwards Categories: Apple, Internet, Software

Over the weekend, Apple released iTunes 10.0.1, which mainly adds a sidebar to the music library for interaction with their Ping social network. The change makes it easier to "like" and "post" music that's in your iTunes library to Ping, without having to actually go into the Ping area of the store. It's obvious that the change is a way for Apple to spur more usage in Ping, which we are guessing has seen interest and usage drop since it was released at their last fall music event.
The problem with Ping is that Apple refuses to allow you to use it with any music that they don't sell. Big Beatles fan? No way to show that in Ping, because Apple won't let you post or like any Beatles tracks, since they don't sell them. It's almost asinine. Imagine if Facebook didn't allow you to talk about anyone who didn't have a Facebook account. Today I tried to "like" a track in my library that I was listening to, and I was greeted with the error message that you see above.
Until Apple makes Ping more of a social network, and less of a music selling tool, consider us uninterested.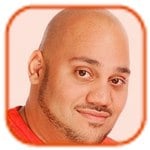 Posted by Andru Edwards Categories: Apple, Internet, Music, Software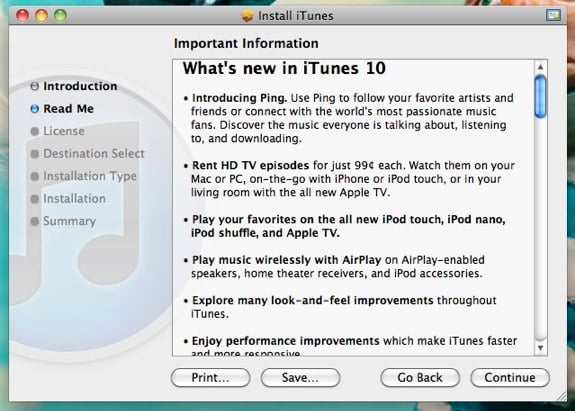 Earlier at today's fall music event, Steve Jobs announced that iTunes 10 would be available today. Well, it took them a while—close to ten hours in fact—but it's finally available for download. As we mentioned earlier, iTunes 10 features the Ping social network, cheaper TV show rentals, improved iPhone/iPad/iPod syncing, and AirPlay support. You can download it now.
Read More

| iTunes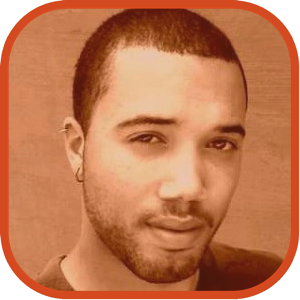 Posted by John Kilhefner Categories: Apple, Handhelds, Video Games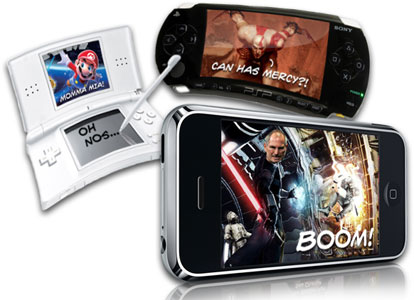 Looks as if Apple is gunning for a spot in the gaming realm, or rather has already sliced out their piece of the pie. Sony previously attacked Apple during a PSP commercial where "Marcus" told a kid playing games on an iPhone that it was made for "texting your grandmother" and not for "big boy" games. Steve Jobs retaliated earlier today at the company fall music event by revealing that both Nintendo and Sony's portable systems are under the sales of the iPod touch alone, and that over 1.5 billion "games and entertainment" apps have been downloaded, big boy games or not.
However, the Nintendo DS reportedly sold 132 million units world wide, while Apple is tracked at 120 million iOS units sold according to their July report. Is Apple trying to pull the wool over gamers eyes, or do they really have the numbers to back up their bold claim? We're looking into it, as a bit of clarification seems to be in order.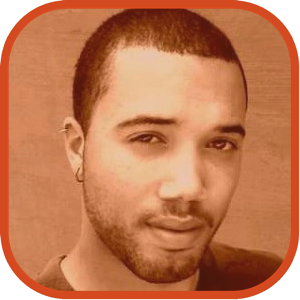 Posted by John Kilhefner Categories: Apple, Internet, Music, Software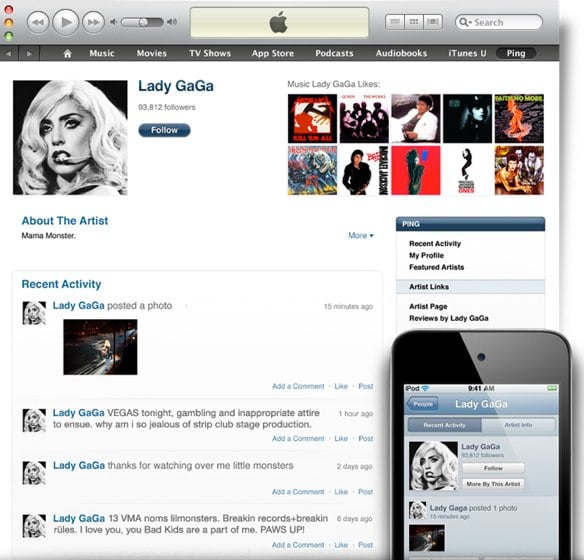 Apple announced that iTunes 10 is available today at their fall music event, and they've overhauled the old logo as well, eliminating the CD. The biggest news of iTunes 10, however, comes in the form of Ping, a social network along the lines of Last.fm. With Ping, iTunes 10 will allow you to follow people in similar fashion to Twitter, and add friends with compatible tastes in music. In addition, you will be able to comment on peoples pages, and have access to custom songs and album charts, and over 17,000 concert listings. Look for Ping to also grace your iPhone and iPod touch inside the iTunes app. Check out the press release after the jump.
Click to continue reading Apple reveals iTunes 10 with Ping social network
Read More

| iTunes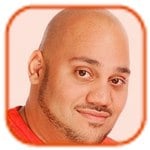 Posted by Andru Edwards Categories: Apple, Cell Phones, Handhelds, Home Entertainment, Internet, Rumors, Software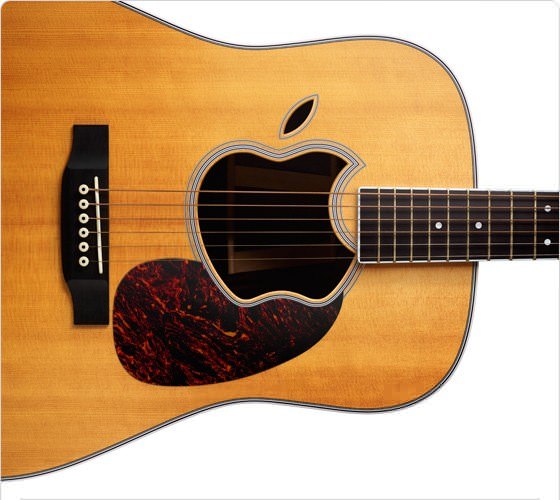 In just a few minutes, Apple will be live-streaming one of their own events for the first time, and we wanted to make sure you had the details on how to tune in. All you need to do is head to the Apple website at 10:00AM PDT today, and it should come right up—provided you've got the right hardware. According to Apple:
Viewing requires either a Mac running Safari on Mac OS X version 10.6 Snow Leopard, an iPhone or iPod touch running iOS 3.0 or higher, or an iPad. The live broadcast will begin at 10:00 a.m. PDT on September 1, 2010 at www.apple.com.
The fall music event is expected to bring news of an updated iPod touch with Retina Display and dual cameras with FaceTime functionality, a super-small touchscreen iPod nano, and a new take on the Apple TV. We're guessing that this whole live streaming this is because Apple wants to show off their streaming technology, since it will likely be a big part of their Apple TV and iTunes initiative this morning. We're also hoping to hear about that white iPhone 4 and iOS 4 on the iPad.
Read More

| Apple Event Live Stream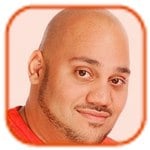 Posted by Andru Edwards Categories: Apple, Handhelds, Home Entertainment, Music, Rumors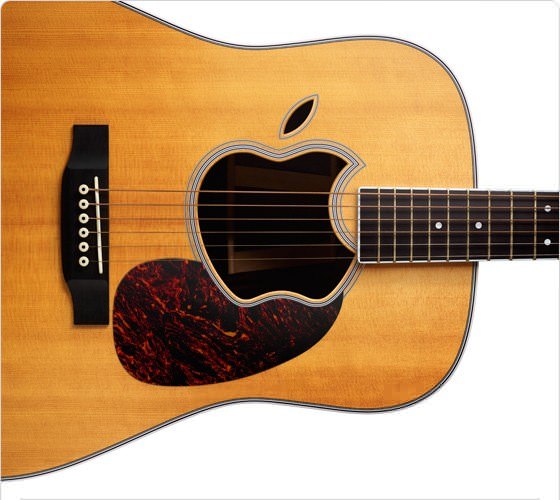 Well hey, looks like the annual Apple music-related event is happening right on time, if not a bit early this year. A week from now, Apple will be taking over the Internet to tell us all about their new products. We are sure we will see the iPod line get a total refresh, highlighted by a Retina Display-packing iPod touch. There's also the rumored Apple TV-to-iTV refresh, and you've just gotta believe that we will get word on the release of iOS 4 for the iPad…we are in need of folders on ours in a major way. We will have all the action for you as it unfolds next week.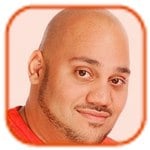 Posted by Andru Edwards Categories: Apple, Music, Software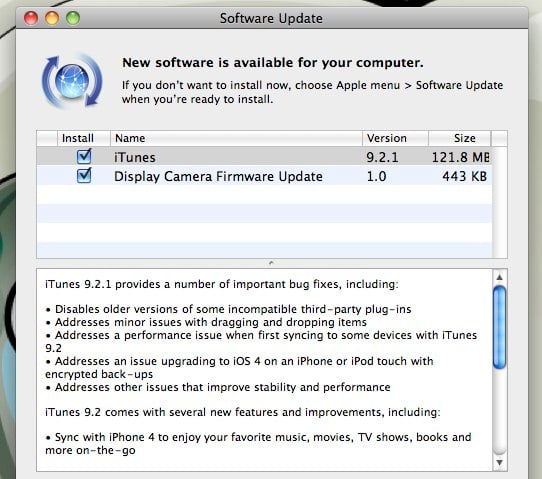 Apple just released iTunes 9.2.1, which mostly focuses on improving some incompatibilities and killing some bugs. Here's the rundown:
Disables older versions of some incompatible third-party plug-ins
Addresses minor issues with dragging and dropping items
Addresses a performance issue when first syncing to some devices with iTunes 9.2
Addresses an issue upgrading to iOS 4 on an iPhone or iPod touch with encrypted back-ups
Addresses other issues that improve stability and performance
Fire up Software Update and grab it now!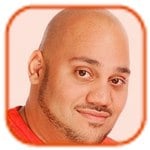 Posted by Andru Edwards Categories: Apple, Handhelds, Software, Wireless / WiFi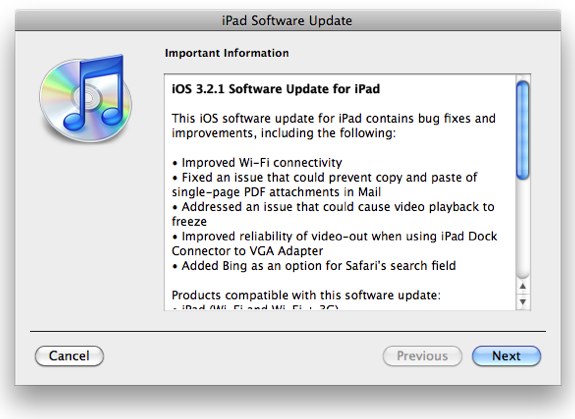 In addition to releasing iOS 4.0.1 earlier today, Apple has also given us iOS 3.2.1, the first software update available for the iPad. Some changes and improvements in 3.2.1:
Improved Wi-Fi connectivity
Fixed an issue that could prevent copy and paste of single-page PDF attachments in Mail
Addressed an issue that could cause video playback to freeze
Improved reliability of video-out when using iPad Dock Connector to VGA Adapter
Added Bing as an option for Safari's search field
Just connect up your iPad and check for the update in iTunes, and you'll find it ready for you.
© Gear Live Inc. – User-posted content, unless source is quoted, is licensed under a Creative Commons Public Domain License. Gear Live graphics, logos, designs, page headers, button icons, videos, articles, blogs, forums, scripts and other service names are the trademarks of Gear Live Inc.