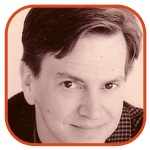 Posted by Tom Mason Categories: Editorials, Movies, Marvel Comics,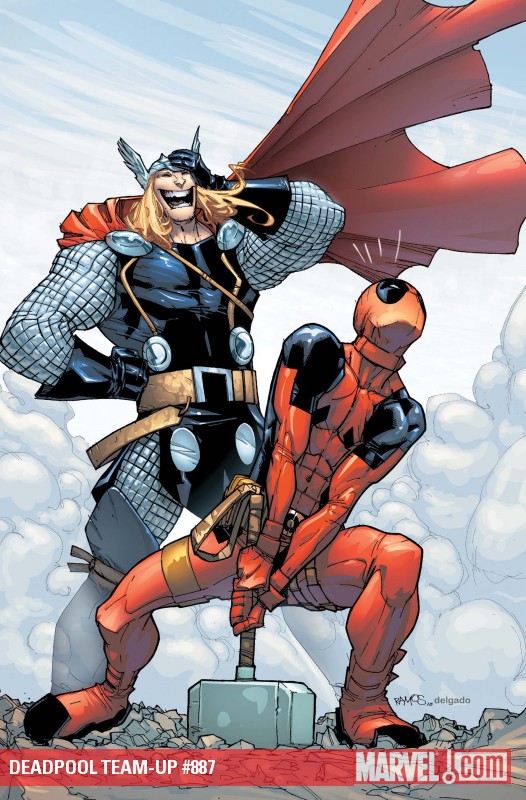 Marvel Studios, the movie-and-TV division of the vast Marvel Comics empire, is on the prowl for a new season's worth of interns.

These are part-time, unpaid positions, 20-30 hours per week and involve things like script coverage, internet and comic book research, "typical office duties," and quick errands (I'm guessing coffee, dry cleaning and picking up comics at the LCS on Wednesdays).

But since this is part of Marvel, you'll be reading early scripts for Marvel's upcoming movies and shows, reading comic books and surfing the interwebs. How bad can any of that be?

Marvel Studios is responsible for for the Iron Man, The Incredible Hulk, Spider-Man, X-Men, Fantastic Four movies, as well as the upcoming Avengers and Thor so there's really no cooler place to want to work right now. Departments looking for interns include: Film Development, Marketing, Legal, Animation and Interactive.
Click to continue reading Comic Book Jobs: Marvel Studios Interns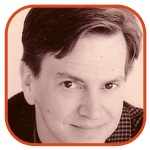 Posted by Tom Mason Categories: Editorials, Marvel Comics,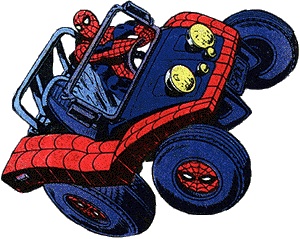 If you're a fan of Marvel Comics, then you know about Marvel's monsters like Fin Fang Foom and Tim Boo Bah. But are you ready for Marvel's Monster Trucks?
Well get ready to rumble, you V-8ers, Red Staters and Import Haters!
Marvel Entertainment, no doubt a division that rests somewhere between Marvel Comics and Disney, has expanded its deal with Feld Motor Sports, the motor sports entertainment company (and owners of the Ringling Bros And Barnum & Bailey Circus, go figure).
Click to continue reading Marvel Monster Trucks: With Great Power!
Read More

| Marvel Monster Trucks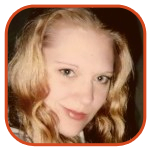 Posted by K.C. Morgan Categories: Disney, Paramount, Action, Adaptation, Adventure, Sequels, Upcoming Releases,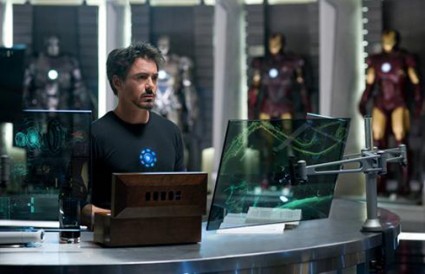 Disney, Paramount and Marvel have just announced the released date for Iron Man 3: May 13 May 3, 2013. That's a long time to wait, but Marvel is planning a whole host of superhero movies that will be released in the interim.
The Avengers, distributed by Disney, will hit theaters on May 4, 2012. Meanwhile, Paramount will release Thor on May 6, 2011 while Captain America debuts in July 2011. There's also talk of a possible Black Widow movie featuring Scarlett Johansson.
Read More

| MTV Movies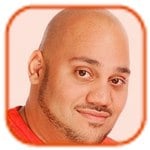 Posted by Andru Edwards Categories: Apple, Design, PC / Laptop,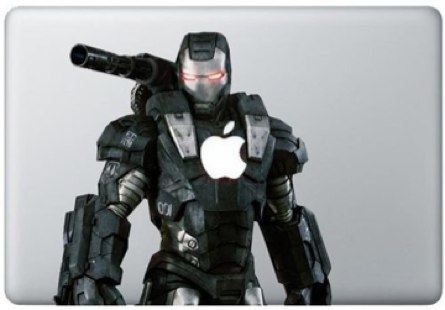 Not to be outdone by the Iron Man Macbook decal, War Machine now has one of his very own. You can get one for any MacBook or MacBook Pro, 13-, 15-, or 17-inch models. Available now on Etsy.
Read More

| Etsy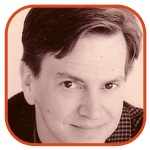 Posted by Tom Mason Categories: Editorials, Marvel Comics,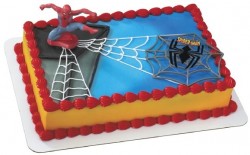 What do you like on your pizza? Pepperoni? Mushrooms? Spider-Man?
DecoPac, one of the leading cake decorating companies, already has a deal with Marvel Entertainment for cake toppers featuring Marvel Comics characters like Spider-Man, Iron Man and more.
And following a Direct Market tradition, the company has even created a series of limited edition cake decorations.
Click to continue reading Marvel Team-Up: Comics + Pizza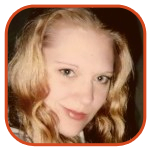 Posted by K.C. Morgan Categories: Paramount, Action, Adaptation, Adventure, Casting, Celeb News, Celebrity Gossip, Upcoming Releases,
Robert Downey, Jr., also known as Iron Man, gave news-hungry Comic-Con fans exactly what they wanted during his appearance at the convention: he announced the next Hulk.
Mark Ruffalo, primarily known for roles in the romantic comedy and dramatic film genres, will officially step into The Hulk's sizable shoes to take on the role of self-effacing scientist Bruce Banner, the green hero's alter ego. (Edward Norton, who played the green superhero in the 2008 film, was dropped from the upcoming Avengers movie project, leaving a huge casting hole in the Marvel movie franchise.)
Meanwhile, Jeremy Renner (The Hurt Locker) has been confirmed for the role of Hawkeye.
The Avengers is scheduled for release in 2012. Comic book fans won't have to wait that long to see more live-action heroes, however: Captain America and Thor are both getting their own movies, which will release in the summer of 2011.
Read More

| Entertainment Weekly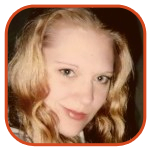 Posted by K.C. Morgan Categories: Action, Adaptation, Adventure, Sequels, Casting, Celebrity Gossip, Upcoming Releases, Videos,
Edward Norton is no longer the face of The Incredible Hulk.
Norton, who played Bruce Banner in the 2008 film, will not reprise his role in the upcoming Avengers film. The cast currently includes Scarlett Johansson (Black Widow), Robert Downey Jr. (Iron Man), Samuel L. Jackson (Nick Fury), Chris Evans (Captain America), Chris Hemsworth (Thor) and several more - but no Hulk has been cast yet.
Click to continue reading New Hulk in Upcoming Avengers Flick
Read More

| Perez Hilton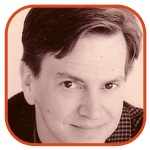 Posted by Tom Mason Categories: Editorials, Movies, Reviews, DC Comics, Marvel Comics,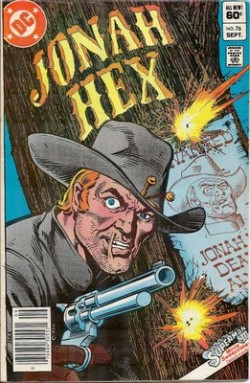 Well, I reckon it was bound t'happen, pardners. Jonah Hex has opened to just a $5 million weekend, meaning that it's officially been labeled a bomb. Too bad. Jonah was – and is – an iconic comic book property, the creation of John Albano and Tony DeZuniga. Maybe the filmmakers should've gone with a more traditional western approach like The Outlaw Josey Wales or 3:10 From Yuma instead of the steampunkian world of The Wild Wild West movie? Who's to say what would've worked, but the new one sure doesn't.
The problem now is that because Jonah Hex is based on a comic book (not a graphic novel as some lazy reporters simply retype) – but one that none of the general public has heard of before – it'll get tagged as a comic book movie, and worse, a failed comic book movie. And finger wagging along the lines of "is the comic book movie fad finally over" will start appearing as breathless know-it-all headlines in newspapers no one reads anymore.
Click to continue reading Jonah Hex And The Lost Weekend
Read More

| Deadline Hollywood Daily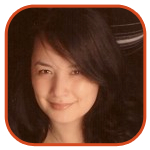 Posted by Veronica Santiago Categories: 20th Century Fox, DreamWorks, Disney, Lionsgate, Paramount, Sony, Universal, Warner Bros, Action, Adaptation, Adventure, Animation, Drama, Family, Remakes, Sequels, Comedy, Thrillers, Box Office, Lists,
The number "11" appears to be a good one for Pixar.
Although it's been almost 11 years since we had fun with Woody and Buzz Lightyear, those classic characters were apparently anything but forgotten. This weekend's long-anticipated debut of Toy Story 3 rang up $110 million, giving Pixar its 11th chart topper in a row. The sequel also surpassed all previous Pixar debuts (including The Incredibles' $70.5 million from 2004) and became the second best animated opener of all time (right behind Shrek the Third's $121.6 million from 2007).
Jonah Hex, on the other hand, was unfortunately cursed from the start. The comic book adaptation - starring Josh Brolin and Megan Fox - fired up a underwhelming $5.4 million. That performance was even more dismal than the debut of Megan Fox's last film, Jennifer's Body, which opened to $6.9 million in September 2009.
Click to continue reading Box Office Breakdown: Toy Story Still Has Game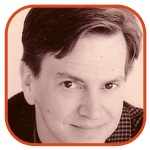 Posted by Tom Mason Categories: Editorials, Movies, Reviews, Television, DC Comics, Marvel Comics,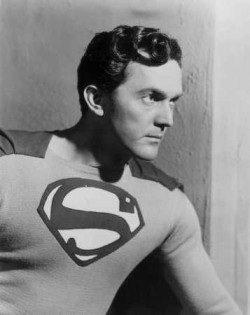 Hey Librarians! Pack up your decimals of Dewey and head out to Washington DC, where all the cool graphic novels are going to be talked about. It's the American Library Association's annual conference, and it's set for June 24-June 29. Early Word has the word on all the graphic novel programming just waiting for you.
Dave Simons: It's been one year since the death of the acclaimed artist Dave Simons and his friend Daniel Best and 20th Century Danny Boy remembers him with stories and quotes, like this one: "Here is my recipe for a winning comic book cover: Flame. Gorilla. Skull. Hot chick. Other elements of interest: Nazis, dinosaurs." I would totally buy Flaming Gorilla Skull Chick Vs. Nazi Dinosaur #1 from any publisher. Even at $3.99. I'll even write it. And I wish Dave was still alive to draw it.
Superman Serials: The Bijou Blog takes a look at those Superman movies that most comic book fans don't care about: the old serials like Superman and Atom Man Vs. Superman, starring Kirk Alyn. "His Superman seems stern at times, then happy-go-lucky, but also happens to take a sadistic glee in cracking two crooks' heads together. The cape appears to give him some trouble. Alyn is seen to push it out of his way several times and he never runs while in costume, doing more of a ballet leap to keep from tripping."
Click to continue reading Weekend Reading: Bob Bolling, Dave Simons, Kirk Alyn and Chuck Jones
© Gear Live Inc. – User-posted content, unless source is quoted, is licensed under a Creative Commons Public Domain License. Gear Live graphics, logos, designs, page headers, button icons, videos, articles, blogs, forums, scripts and other service names are the trademarks of Gear Live Inc.