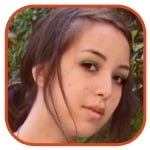 Posted by Robin Paulson Categories: Movies, Marvel Comics
First we got a glimpse of Iron Man 2's War Machine; now Paramount has released an image of Mickey Rourke as Ivan Vanko a.k.a. Whiplash.
Set against a backdrop of newspaper clippings centering on Tony Stark's nontraditional superhero reveal that he was Iron Man, Rourke doesn't don a mask as the Russian criminal (at least, we have yet to see an alternate costume change for this character) but does not look any less menacing and crazed.
Are you buying Rourke's portrayal so far?
Read More

| Splash Page

Everyone who knows me knows that I love the comics that are out there on the fringes of the industry. You want to make everyone turn into apes or zombies or contestants on So You Think You Can Dance? and I'm right there, eager to throw my $2.99 in your direction.
So when I saw Tony Moore's "iconic" cover on Victorian Undead #1 (Wildstorm) on the rack with a blurb that says "Sherlock Holmes Vs. Zombies," my hand shot out faster than John H. Watson, M.D.'s revolver. And I wasn't disappointed. Far from being as "out there" as its B-movie subject matter might suggest, it actually feels like a real Sherlock Holmes adventure but with, y'know zombies. And Automata (aka robots). Following a celestial event in the skies of London in 1854, there are rumors of the dead coming back to life and desecration of the bodies by beheading. By 1898, when two London workmen succumb to zombiness, leaving one in the custody of Inspector Lestrade, the call goes out for Sherlock Holmes who's busy on a seemingly separate case trying to figure out who's behind the robot that just tried to kill him. (I've read stories where Holmes has gone up against the aliens from War of the Worlds, and also Dracula, Jack The Ripper and The Invisible Man, so zombies and Victorian robots don't feel out of place in my personal Holmes canon.)
Click to continue reading Victorian Undead: Sherlock Holmes Vs. Zombies!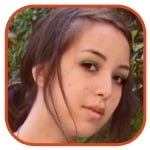 Posted by Robin Paulson Categories: Movies, Marvel Comics
"They had no script, man. They had an outline. We would show up for big scenes every day and we wouldn't know what we were going to say. We would have to go into our trailer and work on this scene and call up writers on the phone, 'You got any ideas?' Meanwhile the crew is tapping their foot on the stage waiting for us to come on… So I said, 'Oh, what we're doing here, we're making a $200 million student film. We're all just f—-in' around! We're playin'. Oh, great!' That took all the pressure off. 'Oh, just jam, man, just play.' And it turned out great!"
- Actor Jeff Bridges, who portrayed Obidiah Stane/War Monger, on filming the initial Iron Man movie.
(Make sure to check out other notable quotes.)
Read More

| MTV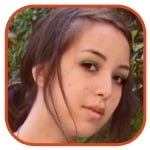 Posted by Robin Paulson Categories: Interviews, Movies, Marvel Comics
Although filming isn't scheduled until next year, Green Lantern actor Ryan Reynolds threw fans some tidbits regarding the movie.
"It is [an origin story] to a certain degree, but it's not a labored origin story, where the movie [truly] begins in the third act. The movie starts when it starts. We find out Hal is the guy fairly early on, and the adventure begins," Reynolds explained.
The X-Men Origins: Wolverine actor also stated that it is similar to last year's blockbuster Marvel hit, Iron Man:
"I think you walk away from this first film, and the moments that you remember and the moments that mean so much to you, not unlike Iron Man, are the moments where the guy's not in the suit… That to me is the tough thing to get right. And that's something that they did get right [in Iron Man]. You see why this guy's in the suit, and that's what's interesting to me. Not that he is in the suit, but why."
While the guy is rather protean—he kicks ass in films like Blade Trinity and then makes the girls drool in chick flicks like The Proposal—I'm not sure if he's right for Hal Jordan. That could be, however, the huge Firefly/Nathan Fillion fan talking, though…
Read More

| MTV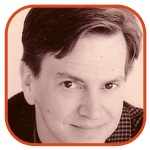 Posted by Tom Mason Categories: Editorials, Independent, Marvel Comics
Happy Halloween! You won't find any Halloween-themed stuff down below because thousands of other people are already way ahead of me on that. What you will find is some very nifty reading (and looking) on folks like Howard Chaykin, Frank Robbins, indie cartoonist J.R. Williams, Stan Lee, and Blackest Night. Start the ball rolling downhill…
Incognegro: Galleycat gives a shout-out to the new graphic novel by Mat Johnson and Warren Pleece, making it their Featured Book of Color. This Vertigo book has "movie" written all over it, and I'm sure Diane Nelson has noticed that.
Die Hard: Those We Left Behind enjoys the new Howard Chaykin/Stephen Thompson Die Hard prequel, Die Hard: Year One, from Boom! Says TWLB of the just-released second issue: "The series is really capturing the spirit of the McClane character, with his quick wit and regular-guy attitude."
The Avengers: James Reasoner reviews Marvel Masterworks: The Avengers Volume 1 by Stan Lee, Jack Kirby and Dick Ayers. "It's also interesting to see the introduction of storylines that would resonate through the Marvel Universe for years, and in some cases, decades afterwards." But there's a "but" coming that you'll have to click and discover for yourself.
Click to continue reading Weekend Reading: Die Hard, Avengers, Stan Lee and Frank Robbins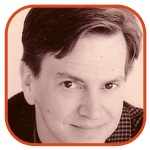 Posted by Tom Mason Categories: Editorials, DC Comics, Marvel Comics
Lots of good stuff going on as we slide into the weekend. We've got Iron Man, Archie Comics, Douglas Adams' Monty Python connection, Chip and Dale and tons more.
Let's start with my pal Bob Greenberger, the noted comic book writer, novelist, tie-in writer, and a guy who actually knows how to make a physical comic book/graphic novel (all that production/printing/binding/press run/distribution stuff). He has a new book out. Iron Man: Femme Fatales has just been published by Del Rey and it should keep fans happy post-Iron Man I movie and pre-Iron Man II movie. Bob happily blogs about it at his website where he reposts this nice review. I haven't read the book yet, but I snapped up a copy off the rack at Wal-Mart to feed a little royalty money Bob's way. I also reshelved the remaining copies to give Bob a better display. That's how I roll, people.
Harry Lucey: The animator John Kricfalusi has a nice gallery of great Lucey covers from assorted Archie titles at his blog. The covers are absolutely stunning in their simplicity. There's a "Get Off My Lawn!" part of my brain that wishes the books still looked like this.
Geek Chic Daily: Nikki Finke has a few details about the Hollywood playas lining up behind Gareb Shamus' new online presence.
George Tuska: Marvel and DC artist George Tuska, so prominent in the comics of the 1960s, 1970s and 1980s has passed away at 93. Mark Evanier has a nice look at Tuska's career. Here's a real nice original art page by Tuska—no superheroes, just guns, gangsters, street scenes and a hot girl in a bikini. He was from the generation of comic artists who all knew how to draw people, horses, cars, the folds of clothing, and characters in hats who could still make a guy in an iron suit seem believable.
Click to continue reading Weekend Reading: Iron Man, Geek Chic, Chip and Dale and I Love Lucey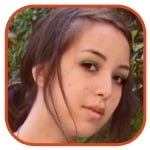 Posted by Robin Paulson Categories: Interviews, Marvel Comics
Leave it to Marvel to branch out into yet another pop culture obsession (I mean, they had me hooked with Marvel Zombies): fashion. This time, they've actually appointed a nontraditional, real life hero, Project Runway's Tim Gunn.
Ridding the world of fashion crimes in real life, Gunn lends his likeness to Marvel's limited series Models, Inc. in the first issue of the series, "Loaded Gunn."
And boy is he thrilled:
"Isn't it just utterly and totally surreal? This is one of those make-a-wish things that could never happen… There are lots of debates about how much it looks like me. I said, 'Gentleman, this is your business. This is not what I do. I do not even want to remotely weigh in on it or micromanage it.'"
With a little help from Iron Man, Gunn comes to the rescue when a special superhero museum is attacked.
Click to continue reading Marvel Turns Tim Gunn Into Superhero
Read More

| USA Today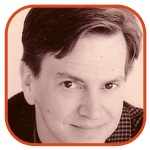 Posted by Tom Mason Categories: Editorials

There's lots of cool stuff on the internets, and I had lots of free time to find all of it, I mean most of it, okay, some of it. If you like your "Tales of Steve Ditko," have a memory of comic book artist Val Mayerik, love the idea of Dave Berg getting looked at, or want to know about someone who slept their way into comics, this is the place for you. Let's get it started:
STEPHEN DESTEFANO & STEVE DITKO: A long time ago, Stephen DeStefano, one of the industry's premiere cartoon people, worked in a near-forgotten department of DC Comics and without really realizing it, he ran into Steve Ditko. At his blog which he no longer seems to update, Stephen relates the story and draws a picture of Ditko from memory. It's an old post, but worth a visit.
FRIENDLY NEIGHBORHOOD SPIDER-MAN: I'd forgotten that Steve Vrattos used to dress up as Spider-Man, not because of a particular fetish or a desire to pretend to fight crime, but because his employer Marvel Comics used to pay him to do it. If this sounds like perfect blog-fodder it is; it's a fascinating side of the business of comics that most people don't know about.
(h/t Scoop at Diamond Galleries)
"I SLEPT WITH A GUY AND ALL I GOT WAS A STORY IN AN IRON MAN ANNUAL": Before she went on to become "Operations Manager for a telephone answering service," Carrie Lowry was Carrie Barre, and she was married to an assistant editor at Marvel Comics back in the go-go 1990s. That was
Click to continue reading WEEKEND READING: STEVE DITKO, SPIDER-MAN, VAL MAYERIK & ELMORE LEONARD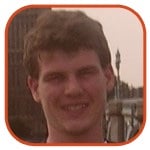 Posted by Todd Matthy Categories: Reviews, Marvel Comics
Run to the hills, Marvel has unveiled their "Iron Maiden". Okay that was lame, but I couldn't resist it. Now let's get down to business… reviewing another solid issue of "Invincible Iron Man". Month in and month out, Matt Fraction and Salvador Larroca have been giving us the Iron Man movie on paper. I can't believe I had reservations about this book when it debuted (I mean did we really need another Iron Man book), but I finally caved, bought the first three issues, and have been coming back ever since.
Anyway, this issue Norman Osborn continues his destruction of everything Tony Stark has ever built. But while Tony's friends and employees suffer the Green Goblin's wrath, Tony continues to play it calm, play it cool, and relieve "stress" with Maria Hill as he destroys his armory and goes on the run. And he's not alone. Building off of events in previous issues, Pepper Potts finally takes up the mantle Fraction had been hinting at since the last story arc, the Iron Maiden, and not a moment too soon because Stormin' Norman's stormtroopers are on her tail. (You can thank the Spider-Man movie for that one).
As for Larroca's art, the character's designs are a continuation to the actors from the movie, but are unique enough that they aren't direct traces. Much of this is enhanced by the coloring of Frank D'Armata giving the book an energetic realism.
Overall, if you're not reading this book, get the first trade then catch up by buying the issues you missed. Trust me it's worth it.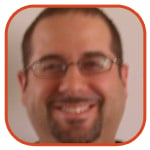 Posted by David Torres Categories: Editorials, Movies
I wasn't expecting "Iron Man" to get a Best Picture nomination from the Golden Globes, but I thought maybe "Dark Knight" would get one. Sadly, the Hollywood Foreign Press Association did not give a Best Picture nomination to either "Iron Man" or "Dark Knight". We don't normally see films outside of the Hollywood drama category get a nomination for Best Picture. The original "Star Wars" got a nomination for Best Picture from the Golden Globes and the Oscars. It lost the Oscar to "Annie Hall" that year in case you were wondering. Which is shocking in itself because it's a comedy and comedies don't normally win Oscars.
Click to continue reading No comic book films for Best Picture at Golden Globes, Ledger however gets a nod
Read More

| Golden Globes

© Gear Live Inc. – User-posted content, unless source is quoted, is licensed under a Creative Commons Public Domain License. Gear Live graphics, logos, designs, page headers, button icons, videos, articles, blogs, forums, scripts and other service names are the trademarks of Gear Live Inc.