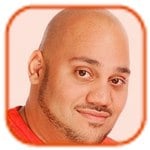 Posted by Andru Edwards Categories: Apple, Cell Phones, Features, Handhelds, Portable Audio / Video
UPDATE: In case you thought this was fake, Steve Jobs just confirmed that our 1.1.3 coverage is real in his MacWorld 2008 keynote.
We've been getting hit with tons of iPhone 1.1.3 questions on our 1.1.3 forum thread. In case you missed it, check out our iPhone 1.1.3 video - if you have questions, check out our first batch of 1.1.3 answers. If you still have questions, read the rest of this post, as we answer even more of your questions. If we missed anything, let us know, okay? By the way, if you are looking for an excellent program to create custom ringtones for your iPhone, check out iPhone RingToneMaker.
I have 1.1.1. when i play a song on the ipod and start surfing using safari the music stops. i believe this is a bug. i tried this on a 1.1.2 iphone in the apple store and also experience the same behavior. can you please check if this is fixed in 1.1.3? (Asked here)
This isn't so much a bug in 1.1.2 as it is a protection. The music will stop playing if the web page you are visiting consumes too much memory. When you load a page in Safari, if it needs more memory, it will unload pages in other tabs. If that isn't enough, it talks to Springboard, which will start closing other applications, one of which is iPod.
That said, in our testing on 1.1.3, we were able to both listen to music and browse in Safari at the same time.

Do you have any idea how much of this is going to apply to the iPod touch? (Asked here)
I am sure the iPod touch will also gain the ability to move icons around. However, the touch doesn't have the SMS or Maps apps, which is where a lot of the new features are found.
Click to continue reading iPhone 1.1.3 Q&A: Batch Two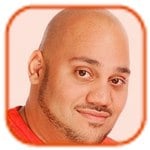 Posted by Andru Edwards Categories: Gizmatic, Short Bytes, Apple, Cell Phones, Features, Music, Podcasts, Portable Audio / Video, Videocasts
The holidays are right around the corner, and while we've been sharing our picks for what you should buy in our 2007 Holiday Gift Guide, we also feel we should drop some knowledge in video form as well. I mean, it's what we do, right? Anyhow, in this one, we give you a look at the complete Apple iPod lineup that is available this holiday season. If you wanted a refresher on exactly what each iPod model has to offer feature-wise, this is the video to check out. We are talking about everything from the iPod shuffle, all the way up to the iPhone itself. Strap yourself in and check out the video, and if you plan on buying an iPod for someone special this year (or yourself), let us know which you choose.

Posted by Sparky Categories: Apple, Cell Phones, Handhelds, Internet, Mods / Hacks, Software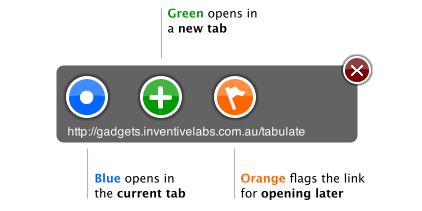 News in brief: Inventivelabs has released a JavaScript based hack for the iPhone and iPod touch, which gives users far more control of their tabbed browsing experience. By simply adding their JavaScript bookmarklet to your computer and syncing it over to the iPhone you can quickly and easily open links in a page in a new tab, save links for later reviews, and manage tabs all in a surprisingly slick manner. It's not a perfect solution being based in a bookmarklet, but adding this critical piece of functionality makes mobile Safari a far nicer experience.
Read More

| Inventive Labs


Posted by Sparky Categories: Apple, Cell Phones, Handhelds, Portable Audio / Video, Software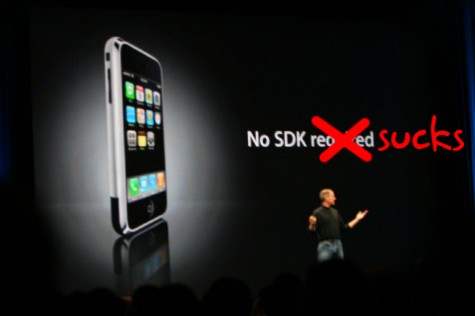 Apple announced today that starting in February they will be offering an SDK to allow developers to create applications for the iPhone and the iPod touch. The announcement comments that Apple is being conscious of the need to protect the iPhone from viruses as well as to keep the platform stable, however opening up the multi-touch platform to developers will result in a new wave of revolutionary mobile applications. Although many in the hacking community have grumbled about the recent lockouts with the 1.1.1 version of the iPhone/iPod touch software this should appease them, as well as provide richly documented API's to allow for easier development that will hopefully utilize the full potential of the platform. Why do we need to wait until February?
It will take until February to release an SDK because we're trying to do two diametrically opposed things at once—provide an advanced and open platform to developers while at the same time protect iPhone users from viruses, malware, privacy attacks, etc. This is no easy task.
It would have been nice to have the SDK available from launch, but better late than never. Expect to see a flood of highly polished and engaging applications appearing on an iPhone near you sometime early next year.
Read More

| Apple Hot News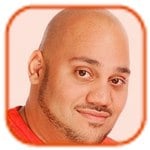 Posted by Andru Edwards Categories: Apple, Design, PC / Laptop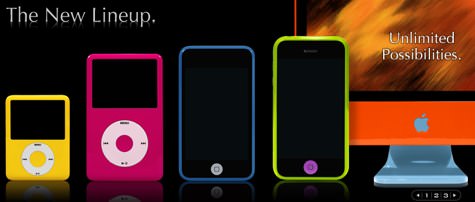 We recently clued you in to the fact that Colorware was offering custom iPhone paint jobs, but Lars just let us know that they are now offering customization on the new iPod classic, iPod nano, and iPod touch lines. If that wasn't enough, they are even taking order for paint jobs on the new aluminum iMac as well. Colorware already does the Mac mini, so it would seem the only thing left out would be the Mac Pro. It's probably for the best. In any event, you can head over to Colorware now if you want to get your paint on. They'll allow you to send in your device to be painted, or you can purchase a brand new one directly from them. Of course, this all comes at a premium.
Read More

| Colorware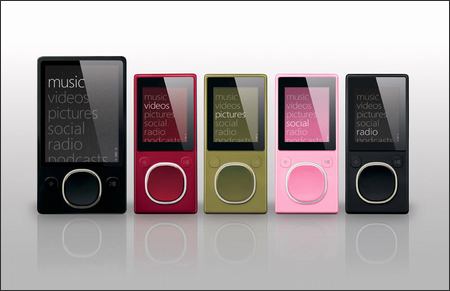 While Microsoft's first generation Zune hardly put up a fight against Apple's iPod juggernaut the soon to be released Zune 2 seems to have a much better chance of gaining a foothold in the market. Last 100 has posted their take on the top 5 things the new Zune got right - we agree with them for the most part, although they do seem to underscore the challenge Microsoft faces with the iPod Touch, iPhone, and the rest of the iPhone line.
The new flash based Zunes do help widen their appeal, but Apple has anDAP available in $50 price increments from $79 all the way up to $400 - something to fit everyone's budget and needs. Apple has also beat Microsoft to the punch on mobile song purchase, but the new improvements to the Zune store shows that Microsoft is gaining momentum to catch them on features.
All in all, the Zune 2 has a chance with it's bevy of new features. With the goal of helping the brand Microsoft is also smartly planning to release a firmware update for the 1st generation Zune that will include all of the new features. Now might be a good time to pick up a Zune on the cheap if you don't mind slightly older hardware but are interested in the new store or social networking features.
Read More

| Last 100


Posted by Sparky Categories: Apple, Cell Phones, Handhelds, Internet, PC / Laptop, Portable Audio / Video, Product Reviews, Software, Wireless / WiFi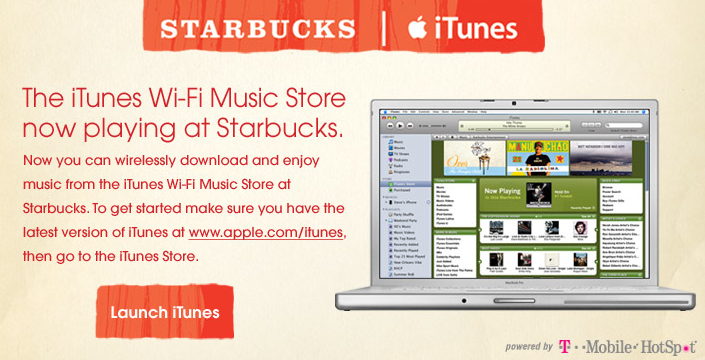 As promised Apple and Starbucks started their rollout of the Starbucks WiFi Music Store in select cities. Gear Live is lucky enough to be in Seattle, the first city to get the special version of the iTunes Music Store in our Starbucks. The service allows laptops, iPhones, and the iPod Touch users to connect for free to the iTunes store while sipping lattes without having to pay for for a T-Mobile Hotspot account. Click through for our full impressions on Apple's new partnership with the coffee mega-store Starbucks.
Click to continue reading The Starbucks iTunes WiFi music store reviewed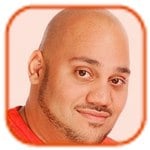 Posted by Andru Edwards Categories: Apple, Portable Audio / Video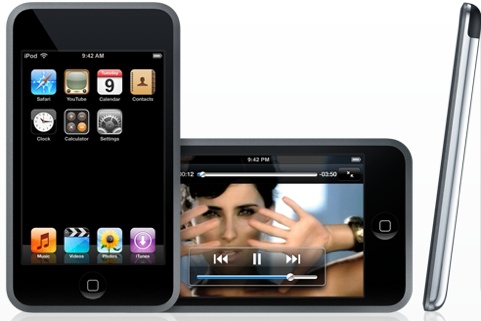 We've heard it was coming, and today Apple made it official - the iPod touch is now a reality. Those of you hoping for what would essentially be an "iPhone without the phone" have gotten your wish. The iPod touch has the same 3.5-inch screen size and resolution as the iPhone, and even has WiFi built-in. Safari is included as an application, as is YouTube. It even has that multitouch goodness we've come to know and love. As for the differences between the iPod touch and the iPhone, those are more hardware related rather than software related. The iPod touch is just 8mm thick, down from 11.5mm for the iPhone. It also comes in two storage capacity sizes - 16GB and 8GB - which means you get double the storage that you'd get on the iPhone if you go with the top model. You will be able to pick up a 16GB iPod touch for $399 USD, while and 8GB version will sell for $299. It ships "in a few weeks" and will be available worldwide. No more waiting until Apple finds an iPhone distribution partner to get your multitouch on!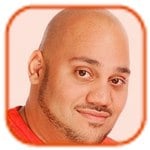 Posted by Andru Edwards Categories: Apple, Portable Audio / Video, Rumors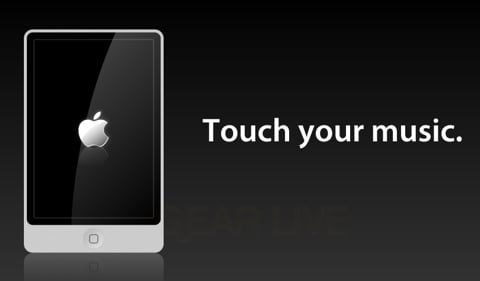 Ah, yes, another Apple event is nigh, and that normally means the email tips start flooding in. Case in point, this image of the "iPod touch". Our immediate thought? Clever mockup…after all, it would make sense that Apple continues to make all their products have a similar look and feel. This iPod touch has a striking resemblance to the newly redesigned iMac that Apple released earlier this month. What do you think? Will we be seeing something like this - an OS X-based touchscreen iPod - from Apple tomorrow?
© Gear Live Inc. – User-posted content, unless source is quoted, is licensed under a Creative Commons Public Domain License. Gear Live graphics, logos, designs, page headers, button icons, videos, articles, blogs, forums, scripts and other service names are the trademarks of Gear Live Inc.