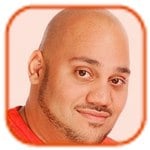 Posted by Andru Edwards Categories: Apple, Cell Phones, Editorial, Features, Handhelds, Software
Earlier today, I received word that a second iPhone App had been denied access into the App Store, with Apple citing that the application duplicates existing functionality already found in the Apple ecosystem. This is beginning to become a problem, and if you aren't seeing why, allow me to explain why this is so alarming to me. In case you hadn't heard, a couple of weeks ago, an app called Podcaster was rejected by Apple for similar reason. The line of thinking there was that Podcaster, an app that would allow you to subscribe to and download podcasts while on the go, duplicated functionality already found in iTunes.
Now, if you've never used an iPhone, allow me to point out the absurdity. There is nothing on the iPhone or iPod touch that allows you to subscribe to, or even download, a podcast to your device. Sure, you can open the file in Safari, but that is not what we are talking about. That's right, even if you enter the iTunes app, you will find right away that podcasts just aren't there. So we have to then assume that Apple was referring to the iTunes desktop software when they said that Podcaster duplicated functionality. Really? Is that a major issue that a company decided to fix a gaping hole on the iPhone, even if that hole doesn't exist on the desktop? Why, then, are there so many calculators in the App Store? After all, not only do we have a calculator as part of OS X, but there is a calculator that ships installed by default on the iPhone as well. It seems we have a double-standard here.
Click to continue reading The App Store is a gamble for developers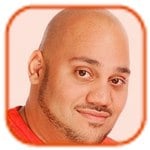 Posted by Andru Edwards Categories: Apple, Features, Galleries, Portable Audio, Portable Video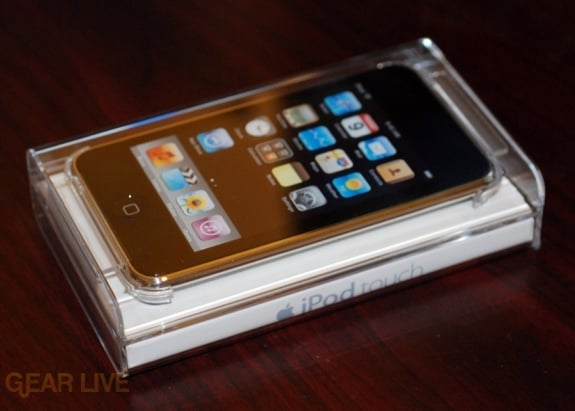 You that 2G iPod touch that Apple was all excited about, being that it's the thinnest iPod touch ever (despite being only the second one ever made)? We figured you guys might be interested in having us take a bunch of unboxing images of the one that just got delivered here to Gear Live HQ. Yeah, this thing is thin, and if you don't already have a first-gen iPod touch, you should seriously look into this model if you've been waiting one. It's a nice improvement over the original. Check out the rest of the images over at our iPod touch 2G unboxing gallery.
Read More

| iPod touch 2G unboxing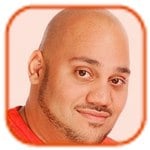 Posted by Andru Edwards Categories: Apple, Cell Phones, Mods / Hacks, Software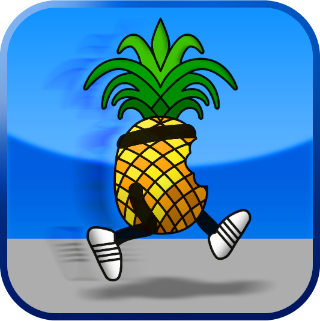 Since everything and their mother has been writing in requesting follow-up on the iPod touch 2.1 jailbreak, we figured we'd better respond. Latest is that you can now jailbreak iPhone 2.1 as well, and the GUI version of the iPod touch 2.1 firmware is available as well (thanks for letting us know, QuickPWN!). The one thing that isn't yet done is the jailbreak of the newer iPod touch 2G, but that is only because no one on the Dev Team has happened to pick one up yet. I'm sure we'll be seeing it in the next few days. You just can't keep these guys down.
Read More

| iPhone 2.1 jailbreak info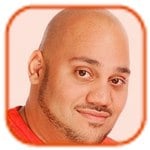 Posted by Andru Edwards Categories: Apple, Cell Phones, Mods / Hacks, Software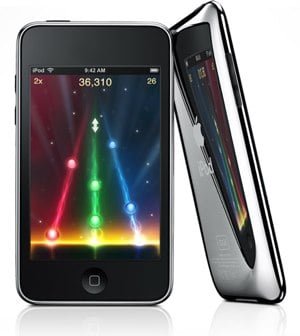 To say "That was fast" would be an understatement. Just three days after Apple unleashed the new iPod touch 2.1 firmware, alongside a newly updated iPod touch, the new firmware has already been jailbroken by the good folks at the QuickPwn project. Hey, I guess we should no longer be surprised anymore. If you are jonesing to jailbreak your touch, just know that you are gonna have to mess around with the command line, as the GUI version has yet to be completed (it's coming though - as is an iPhone 2.1 jailbreak.) But, hey, getting comfy with the command line is right in line with the iPod touch being the "funnest iPod ever", am I right?
Read More

| QuickPwn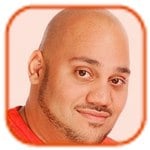 Posted by Andru Edwards Categories: Apple, Cell Phones, Handhelds, Hot Deals, Software, Video Games

Well, here's something we could get used to. Pangea, maker of popular App Store titles like Cro-Mag Rally and Enigmo, have put their entire line of apps on sale. This is obviously just going to be for a limited time only, but we can't seem to find the end date of the promotion anywhere. In the meantime, just know that for now, the prices on Pangea App Store software is as follows:
Enigmo: $4.99, down from $9.99
Cro-Mag Ralley: $1.99, down from $5.99
Billy Frontier: $3.99, down from $5.99
Beer Bounce: $1.99, down from $2.99
Pangea VR Pro: $14.99, down from $19.99
A couple of these are fantastic for the money (we're looking at you, Enigmo and Cro-Mag). Head on over to the App Store to start shopping. Here's hoping this is just the beginning of App Store sales.
Read More

| App Store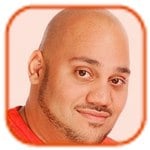 Posted by Andru Edwards Categories: Apple, Corporate News, Portable Audio / Video, Videos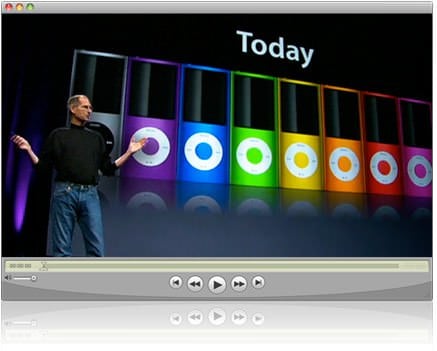 If you are tired of hearing us talk about all the Apple news of the day, maybe you'd prefer listening to Steve Jobs himself deliver the news. If that is the case, you'll be happy to know that the Let's Rock keynote is now available online for your viewing pleasure. You can stream is now from the Apple Special Event page. If downloading is more your thing, we are sure it will be hitting iTunes 8 shortly.
Read More

| Let's Rock event video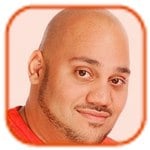 Posted by Andru Edwards Categories: Apple, Cell Phones, Corporate News, Music, Portable Audio / Video, Software
During this morning's Apple event, Steve Jobs let us in on a few of the details of the upcoming iPhone 2.1 software update. In giving the details, Steve also admitted to the faults that have been pointed out consistently since the iPhone 2.0 software launched. What can we look forward to when 2.1 is released this Friday for the iPhone? How does fewer dropped calls, major improvements in battery life, faster backups, and no crashing apps sound? Yeah, we thought so. Now to wait for Friday to see if the promises prove to be true. Fingers crossed!
EDIT: iPhone 2.1 has been released!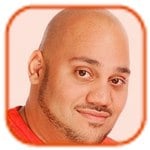 Posted by Andru Edwards Categories: Apple, Movies, Music, PC / Laptop, Software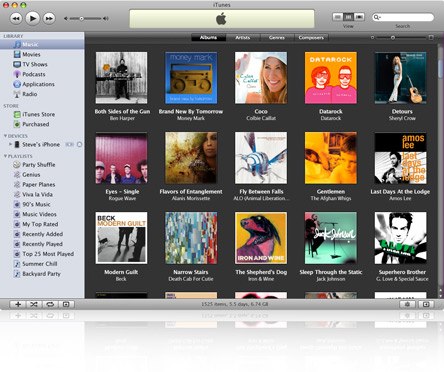 iTunes 8 was announced this morning as part of the whole Let's Rock Apple announcement festivities, and there were a few nice pieces of news. First, NBC is back on iTunes with shows like The Office, 30 Rock, and Ballestar Galactics. What's more, though, is that iTunes will now be selling TV shows in high definition. Aside from the feeling that I know my wallet is about to be drained, this is a very welcome addition. My only hope is that they allow those of us who have purchased shows in SD to "upgrade" to the HD versions at a discount. It's only fair, right?
In other news, Apple has added "Genius" to iTunes - that being a recommendation engine that looks at the track you are listening to, and recommends other tracks in the iTunes store that it believes you would like. In addition, Genius can also create truly customized playlists on the fly, again, just by sampling what you are listening to. It will pull other songs from your iTunes library that it believes would complement your selection, without any work to be done on your part. We must admit, it looks slick. Speaking of which, they've also included a new visualizer, which is just off the hook. You've gotta see it to believe it.
iTunes 8 is available now.
Read More

| iTunes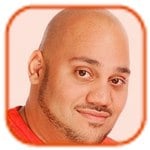 Posted by Andru Edwards Categories: Apple, Movies, Music, Portable Audio / Video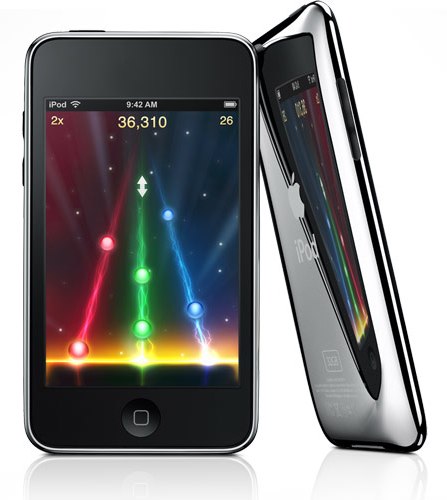 Apple is improving the iPod touch with a thinner stainless steel case, hardware volume controls, a built-in speaker, and a Nike+ receiver (you'll need to puchase a Nike+ kit to take advantage of that one.) Battery life is now at 36 hours for music, which translates to around six hours for video. The new Genius feature will be included, alongside the App Store. They've also redone the casing, which is now a thinner stainless steel, and we've even got actual hardware volume control buttons. The new iPod touch is available now - 8GB for $229, 16GB for $299, and 32GB for $399. You can pick on up from the Apple Store Online now.
Read More

| iPod touch


Posted by Dennis Velasco Categories: Accessories, Apple, Music, Portable Audio / Video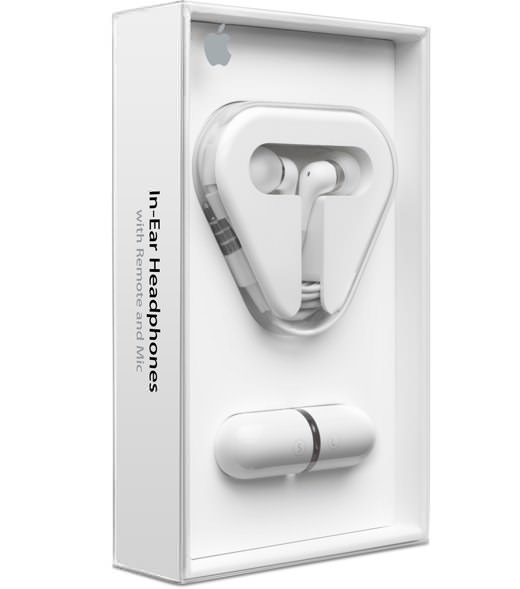 Apple announced new in-ear headphones that contain two high-performance drivers, a woofer and tweeter, built-in. The price might be high at $79, but it may well be worth it, especially if you have a discerning ear. The three pairs of changeable is a nice inclusion since all ears are created differently and you'll be able to find just the right fit, unlike that last in-ear that Apple made a while back. Another nifty feature here is the "control capsule", which includes a microphone, volume adjustment, and music/video playback control. Oddly, despite the microphone, these don't seem to be compatible with the iPhone - Apple says the mic is great for voice notes though. In that case, we should all run out and get these! They'll be available in October.
What? You don't want to pay a high price for the Apple logo? I mean, comfort?
Read More

| Apple In-Ear Headphones

© Gear Live Inc. – User-posted content, unless source is quoted, is licensed under a Creative Commons Public Domain License. Gear Live graphics, logos, designs, page headers, button icons, videos, articles, blogs, forums, scripts and other service names are the trademarks of Gear Live Inc.