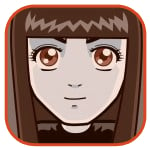 Posted by Sheila Franklin Categories: Apple, Cell Phones, Portable Audio / Video, Wireless / WiFi,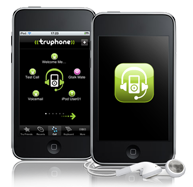 Truphone can now be applied to the iPod touch and will turn the music player into a cell phone with a free download. Utilizing WiFi, users can call other touch owners as well as Google Talk messaging service customers with minimal or no charges. They also plan to make calls with landlines part of the program. Truline's interest is in devices that have app stores and are wireless. Next on their agenda, they plan to tackle the Android operating system.
Read More

| Truphone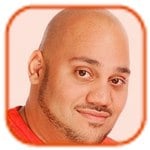 Posted by Andru Edwards Categories: Games, Reviews, Tapulous, $4.99,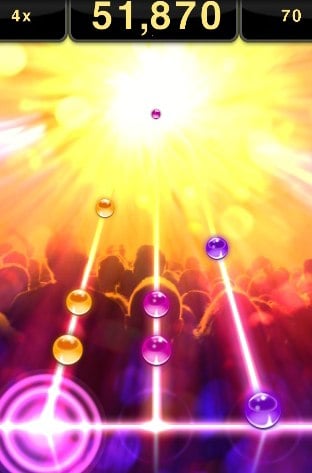 Just a quick not to let you guys know that we think the new Tap Tap Dance iPhone game is fantastic. Tapulous has put out a couple versions of Tap Tap Revenge already, so we didn't think this one would be that big a deal - we figured same game with different music. Plus, we aren't big fans of dance music anyway. However, this game just works. We love the background visuals (of which there are quite a few), the music actually adds a lot to the game (it features tracks by artists like Daft Punk and the Chemical Brothers.) We also like the whole progression system, where you need to meet certain requirements to unlock some of the more advanced tracks and challenges. Overall, very fun. We recommend it. You can pick up Tap Tap Dance in the App Store.
Read More

| Tap Tap Dance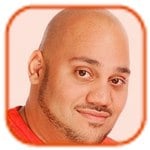 Posted by Andru Edwards Categories: Social Networking, App Updates, Reviews, Tapulous, $3.99,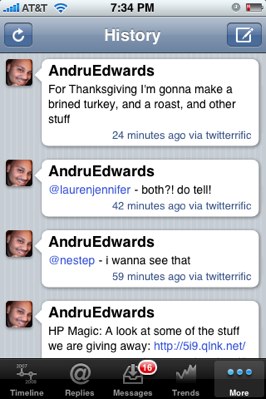 Being the big fans of Twitter that we are here are Gear Live, we are always looking for the best way to interact with the service. We've used apps like Twitteriffic, Twinkle, and Twittelator, but we think we've found one that we will be sticking with for a while. It's called Tweetsville, and it's an app that Tapulous purchased from an independent developer, and then incorporated into their umbrella. Here's the description:
The ultimate dedicated Twitter client for iPhone! Send tweets and direct messages with ease. Check out the latest trends on Twitter and do powerful searches. Favorites, History, Replies… it's all here! Tap on a tweet to reply to the user, send them a message, check out their profile. From their profile, you can also see their history, their favorites, and their friends and followers. See the number of unread direct messages in your inbox right in the tab bar. Supports inline links, bold and italic automatically in tweets by treating words like *this* as bold and like _this_ or /this/ as italic. All of this in a clean, iPhone look and feel with two looks for your tweet lists: balloons and simple.
Since release a couple of weeks ago, the team has already released an update, bringing it to version 1.1. This includes support for international formats and encodings, along with significantly enhanced stability. As I said, we've certainly enjoyed the app, and currently feels it's the best thing available as far as Twitter clients are concerned. The only improvements we are looking for are faster syncing and downloading. Once they get that fixed up, this thing will truly rock. You can pick up Tweetsville on the App Store for $3.99.
Read More

| Tweetsville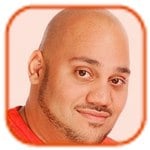 Posted by Andru Edwards Categories: Apple, Cell Phones, Handhelds, Music, Wireless / WiFi,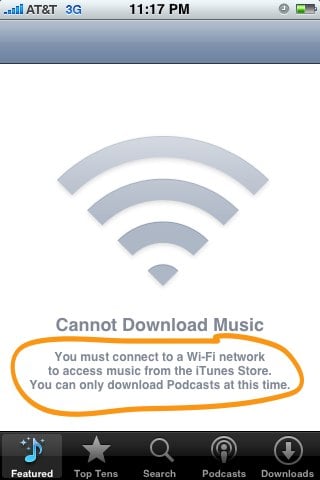 So, we knew that iPhone 2.2 would bring OTA podcast downloads in the iTunes Wi-Fi Music Store, so we had to try and see if it would allow us to download anything else over the air as well. Unfortunately, music is still a no-go. You can't access the Featured or Top Tens sections in iTunes on the iPhone, unless you have a Wi-Fi connection. Meanwhile, the Podcasts section supports both audio and video podcasts, which puts a smile on our faces.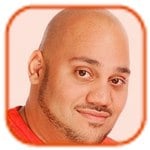 Posted by Andru Edwards Categories: Entertainment, New Apps, $9.99,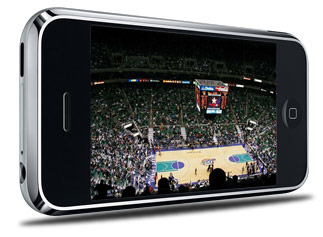 Here at Gear Live, we've been big fans of Orb for quite a while. Back in the original iPhone days, they made an app that was only available on jailbroken phones that we really liked - we just knew it needed to run at 3G speeds to be useful when on the go. The time has finally come, though, as OrbLive has hit the App Store. To back up for a moment, Orb allows you to access files and media on your home computer while on the go. This means that any music on your home computer can now be played on your iPhone from wherever you are. Videos too. Oh, and if you have a TV tuner in your computer, Orb will even allow you to tap into that and watch live television on the go as well. Isn't that off the hook?
The one caveat for the time being is that the Orb PC software is only available for Windows - but the Orb folks are promising that versions for Mac and Linux are coming soon. We definitely recommend this one - grab the full version of OrbLive for $9.99, or if you are on the fence, there is also a demo version, OrbLive Free.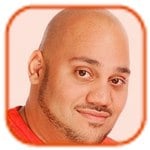 Posted by Andru Edwards Categories: Games, App Updates, THQ Wireless, $2.99,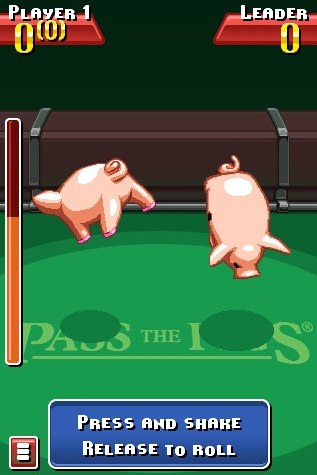 I've always been one who enjoys a good game of Pass the Pigs, and I just gained the knowledge that the game is available in the App Store. It's basically a dice game that uses pigs rather than, you know, actual dice. Depending on how the pigs land, you gain points, lose points, etc. The is put out by THQ, which likely explains why there is also a one-player Story Mode as well. In any event, Pass the Pigs can be found in the App Store for $2.99.
Read More

| App Store: Pass the Pigs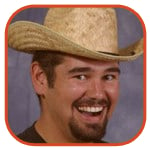 Posted by Patrick Phelps Categories: Apple, Cell Phones, Handhelds,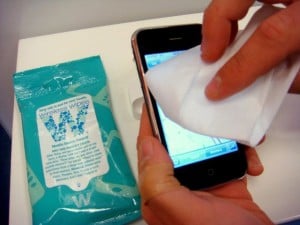 I still remember the first time I went to the Apple Store to check out the then new iPhone and iPod touch; although I was impressed by the slick new touchscreen, I was horrified and disgusted by the visible filth from curious hands, and being the germophobe I am, I asked the sales associate to clean the Gerber Baby goo off of the screen.
Enter Wireless Wipes – the first portable sanitizer pack designed specifically to clean mobile phones, PDA's and laptop computer screens. Though these little cleansing cloths won't do anything for your phone's internal bugs, they will wipe out the bugs living on the outside – you know, the kind that'll get you sick. A 2006 U.K. study found that our little electronic devices carry tens of thousands of bacteria, including Methicillin-resistant Staphylococcus aureus, also known as MRSA, a type of antibiotic resistant bacteria that can be deadly if ingested. In another study, an Arizona microbiologist tested 25 random mobile phones and found the staph bug growing on nearly half of them! Staph, in case you didn't know, causes everything from pimples and boils, to pneumonia and meningitis – ailments most of us try to avoid.
Wireless Wipes cost $2 for a resealable 10-pack, which is certainly more than you'd pay for most cleaning wipes, but what sets these wipes apart is that they are fast drying, non-streaking and most importantly, non-corrosive. Or you could just keep putting that Petri dish of a phone up to your face. I'm not here to judge…
Read More

| Wireless WIpes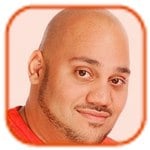 Posted by Andru Edwards Categories: Productivity, App Updates, Above $10,

One of my absolute favorite iPhone apps, OmniFocus, just received a small update, meant to kill a few bugs. In case you have yet to give it a try, OmniFocus is an organizational tool solely meant to keep you on task, focused, while maintaining peace of mind that you aren't forgetting anything. It's configurable in so many ways, that just about anyone is able to fit it into their workflow. There is an iPhone version, as well as a desktop version for OS X, and the two can sync together. Anyhow, here are the details of the recent update for OmniFocus for iPhone:
Changes in the minor v1.1.1 update:
Fixed a bug which could leave the user at a blank screen after adding a new item.
Fixed a bug which caused the app to be unresponsive after converting an action to a project.
Fixed a few places where English was still visible in the Japanese translation.

Changes in the minor v1.1.2 update (released November 13, 2008):
Updated the Settings icon to avoid potential confusion with the iPhone's built-in Settings application.
As we said before, if you haven't already, you owe it to yourself to check out OmniFocus.
Read More

| OmniFocus via OmniGroup Forums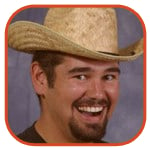 Posted by Patrick Phelps Categories: Apple, Cell Phones, Handhelds, Portable Audio / Video, Software,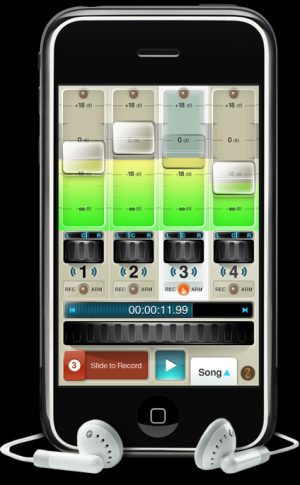 Musicians (and non-musicians) are often caught with songwriting ideas and nowhere to write them down; fear not, the $10 FourTrack is here! Although it'll never replace your main recording setup, this app for the Apple iPhone or 2nd generation iPod touch records, mixes and plays up to four tracks like a pocket-sized version of Pro Tools.
Recording in true 16-bit, 44.1 kHz quality, FourTrack works with the iPhone headset mic, or an iPod touch with a third-party mic and headphones so your inspiration isn't forgotton. Each track can be as long as your device's memory can handle and once you're ready, Wi-Fi Sync allows your recordings to be downloaded to nearly any desktop computer, where tracks can be transferred to whatever recording software you prefer.
You can find FourTrack in the App Store.
Read More

| Sonoma Wire Works via FourTrack in App Store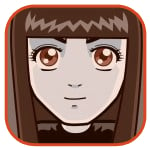 Posted by Sheila Franklin Categories: Apple, Cell Phones, Google, GPS, Handhelds, Portable Audio / Video,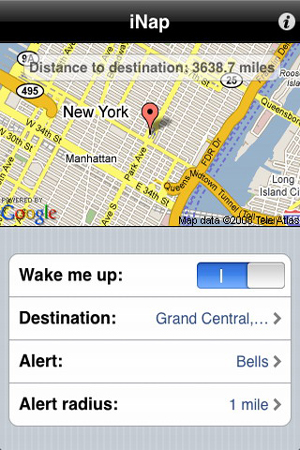 First iPhones get the handy Google Earth, now go one step further. Suppose you are taking a trip by train, bus, or subway, and it is such a long trek that you can't stay awake. With the maps and GPS, insert the address, city, or station that you are going to and take that power nap. An alarm will go off when you reach your destination. The application also works with iPod touch. You can download it here.
Read More

| Geeky Traveler

© Gear Live Inc. – User-posted content, unless source is quoted, is licensed under a Creative Commons Public Domain License. Gear Live graphics, logos, designs, page headers, button icons, videos, articles, blogs, forums, scripts and other service names are the trademarks of Gear Live Inc.