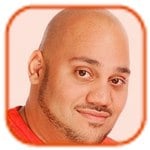 Posted by Andru Edwards Categories: Accessories, Apple, Hot Deals,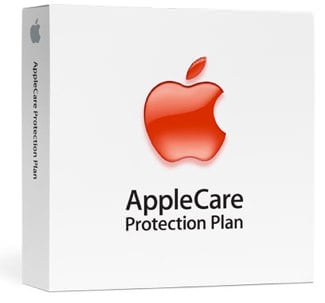 Apple has been on a tear lately, releasing product after product in recent months. The newly designed MacBook Pros, the iPhone 3GS, the redesigned Mac mini, etc. We know a lot of you have been picking up this new Apple hardware, and we thought it would be prudent of us to recommend you get AppleCare for the devices you've bought. Here's the trick though—don't buy AppleCare from Apple. If you buy it from Amazon, you can get up to 30% off of the price that Apple will charge you for the same 3-year warranty. Even better, when you go to resell your Apple hardware, if you have an AppleCare Protection Plan attached to it, you get a higher resale value. We've compiled a list of the different AppleCare Protection Plans available for the entire line of Apple hardware, check it out, and seriously, consider an AppleCare Protection Plan:
UPDATE: We've posted the newest AppleCare Protection Plan links here - the following links are for previous gen devices: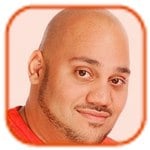 Posted by Andru Edwards Categories: Apple, Cameras, Cell Phones, Features, Handhelds, Portable Audio / Video, Product Reviews,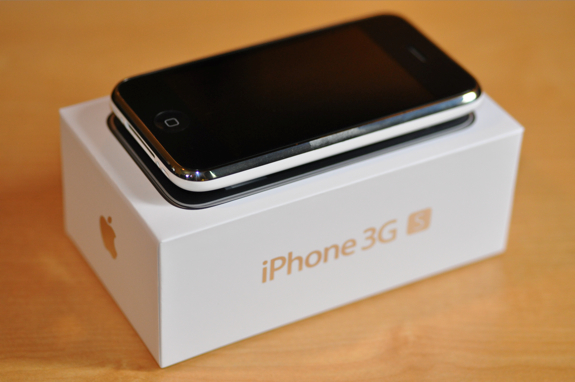 Since Apple announced the iPhone 3GS at WWDC 2009, the buzz has been non-stop. There are obviously those Apple fanboys that are hyping this as the Third Coming, as well as those who are a bit more skeptical as to if the speed boost is truly real, and truly worth it. Oh, and of course, the lead-up to the iPhone 3GS launch hasn't been without controversy, but AT&T stepped up in a big way to make it easier on iPhone 3G owners who want to upgrade without breaking the bank. So the question remains - is it worth it?

iPhone 3GS: The 'S' is for 'Speed'
Okay, so many of us were speculating that this phone would be called the iPhone video. After all, when video came to the iPod, it was called the iPod video, and video would certainly be the big feature if it was included in the third iPhone, right? Wrong. Video takes a back seat to speed when it comes to the iPhone 3GS. I know, that sounds all sorts of silly, but allow me to explain. Apple has been focused on optimizing and refining OS X, as evidenced by what we are seeing with Snow Leopard. Remember, the iPhone is based on OS X at it's core, and Apple wouldn't neglect bringing those refinements to their flagship mobile device.
That said, believe the hype. This phone is very noticeably faster than the iPhone and iPhone 3G—even if you have an iPhone 3G that is already running the faster iPhone 3.0 update. You are able to launch and quit the core apps in a snap. Internet speeds are faster. Launching those games that take a while to load is nowhere near as frustrating. And best of all, despite this being a "little thing," the little nagging stalls and overall lack of responsiveness are just gone.
Click to continue reading iPhone 3GS full review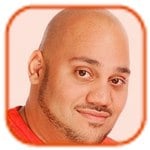 Posted by Andru Edwards Categories: Apple, Cell Phones, Handhelds, Software,

We're not sure what the deal is, but we've been getting reports from a bunch of users that it seems that Apple may have delayed the release of iPhone OS 3.0 by a day. Originally expected on June 17th, the Apple iPhone OS 3.0 feature page is now showing a date of June 18th for some users. I tested the page on my iPhone 3G, and the date displayed at the top right of the page was June 18th. I then loaded it on my MacBook Pro, and the date was June 17th. Quite odd. What does the page say when you visit it?
EDIT: Looks like the page floating around with the June 18th date actually goes to Apple's Singapore page. False alarm, June 17th is still on!
Read More

| iPhone Software Update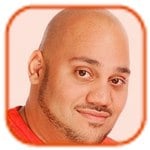 Posted by Andru Edwards Categories: Productivity, App Updates, Above $10,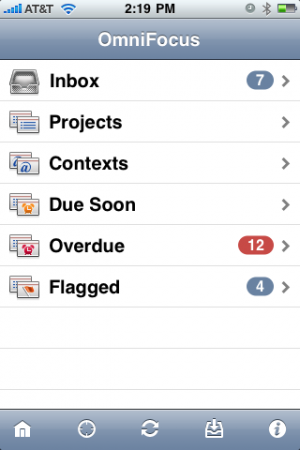 OmniFocus for iPhone, our favorite task management app, is set for an update. OmniFocus 1.5 will require iPhone 3.0, as it takes advantage of some of the new iPhone OS features like Cut, Copy, and Paste, as well as the new Map API. Here's a look at some of the new features you can expect from OmniFocus for iPhone 1.5:
OmniFocus now displays nearby contexts using a map. Touch a pin to see all the tasks in the corresponding context.
You can Cut, Copy, and Paste entire actions by holding down a checkbox in an action list. You can paste into an empty list by holding the "No Actions" text.
You can search through all your projects and actions using the new Search screen.
In Projects and Contexts screens, you can select All Actions to show a grouped list of all actions.
You can set up repeating actions and projects using the new Repeat screen.
Action lists now display each action's due date.
Web links in notes now open inside OmniFocus (rather than launching Safari).
Send Feedback now sends email inside OmniFocus (rather than launching Mail).
We've added experimental support for landscape mode and undo; both can be enabled under Settings.
We want this. Now. You can download OmniFocus for iPhone from the App Store.
Read More

| OmniFocus for iPhone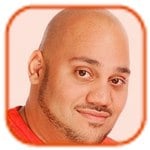 Posted by Andru Edwards Categories: Lifestyle, New Apps, Free Apps,
Delicious Library is now available for the iPhone and iPod touch, as illustrated by the amazing video above. If you are unfamiliar with Delicious Library, it is primarily a program you run on OS X that lets you keep track of just about anything you own - books, video games, DVDs, Blu-ray discs, clothing…really anything that Amazon sells. You can then lend things out, and check them out from the library, knowing exactly where everything is that you own. There's even a Bluetooth scanner you can use to input all your belongings, or you can scan using the iSight camera on your Mac. Delicious Library for iPhone and iPod touch allows you to access your database remotely, right on your device. It's also free, which makes it totally worth it.
Read More

| Delicious Library for iPhone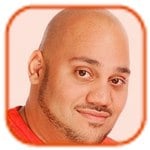 Posted by Andru Edwards Categories: Handhelds, Microsoft, Portable Audio / Video,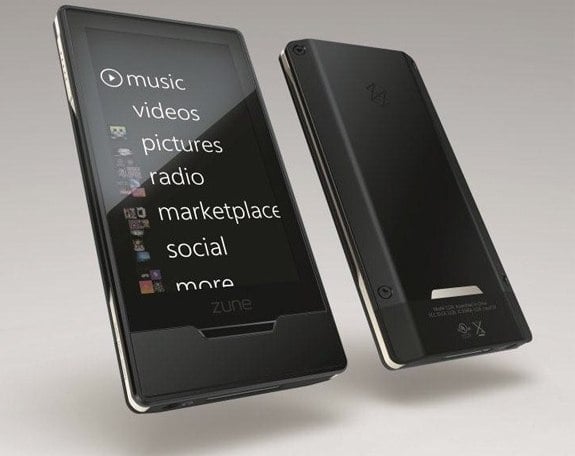 The Zune is available in multiple colors already, so it should be no surprise that the Zune HD will follow suit. In our post yesterday where we shared the Zune HD announcement, you got a look at what appears to be a platinum Zune HD. Here in this post? The black Zune HD. Here's hoping they keep the blue and red versions around as well…but in all honesty, we just want this thing to launch already.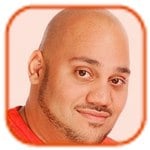 Posted by Andru Edwards Categories: Corporate News, HDTV, Microsoft, Portable Audio / Video, Video Games,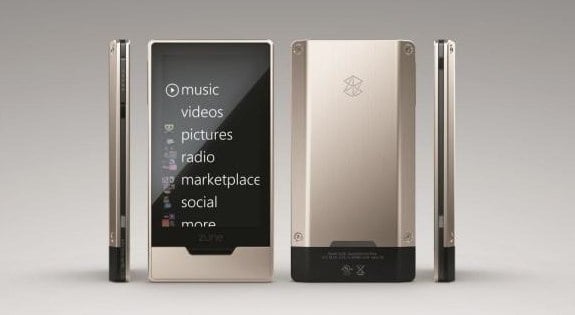 Microsoft has finally unveiled the Zune HD. The touch-screen Zune is set to take on the iPod touch this fall, when it debuts. The Zune HD will feature an OLED screen, HD radio receiver, and a version of Internet Explorer specifically formatted for the Zune screen, and is based on Windows CE. The Zune HD will also play HD content on televisions using a dock.
Plans for the future involve the Zune ecosystem coming to the Xbox 360 for purchasing movies and television shows, as well as Zune showing up on other devices. Microsoft specifically declined to go into the gaming capabilities of the Zune HD, since E3 is happening next week. We should expect to hear about any portable Zune gaming news at their Xbox Media Briefing. Expect the Zune HD to replace the current line of flash Zunes, while the hard drive-based Zune players will remain. "This device is created to go head to head with the iPod Touch," Chris Stephenson, general manager of global marketing for Microsoft Zune, said in a telephone interview.
We can't wait to get our hands on this one.
Read More

| CNET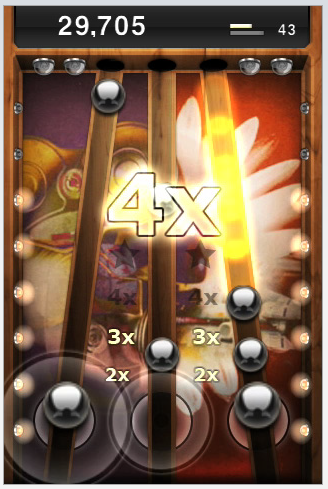 Tap Tap Revenge has really become an iPhone staple, and today it just keeps on coming with Tap Tap Revenge: Dave Matthews Band. If you're a fan of Dave Matthews Band music, and also happen to love rhythm games, you'll want to grab this game, which costs $4.99 in the App Store. Here's the track list:
Funny The Way It Is
Shake Me Like A Monkey
Tripping Billies
Everyday
Ants Marching
American Baby
Crash Into Me
What Would You Say
So Much To Say
Two Step
See? A lot of the Dave Matthews classics. Tap Tap Revenge: Dave Matthews Band is available now in the App Store.
Read More

| Tap Tap Revenge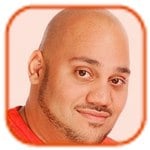 Posted by Andru Edwards Categories: Games, $4.99,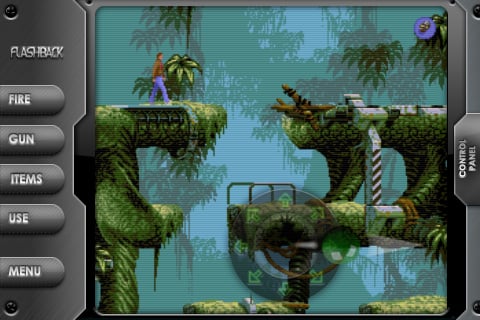 Flashback is a game a remember fondly from my childhood, specifically played on the Sega Genesis console. In its time, the game was so fluid and fantastic and packed quite the challenge. It was also the largest (in terms of file size) cartridge sold on Genesis back then. Imagine my surprise when I found out the game was now available in the App Store for the iPhone and iPod touch. Yes, if you've played Flashback, you know the goodness that is waiting for you—if you haven't, you need to, right now.
Read More

| Flashback [App Store]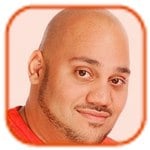 Posted by Andru Edwards Categories: Games, New Apps, $6.99,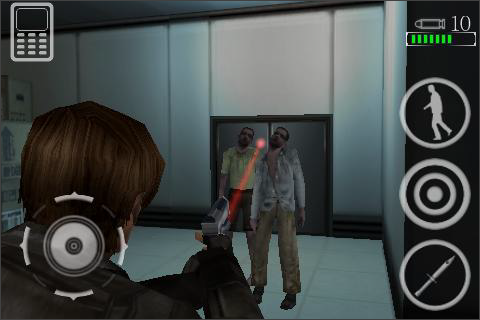 This morning Resident Evil: Degeneration hit the App Store, officially bringing the Resident Evil game series to the iPhone and iPod touch. The game is based on the Resident Evil: Degeneration movie from Sony Picture Home Entertainment, and puts you in control of CLaire Redfield and Leon Kennedy, our Resident Evil mainstays.
The game hits you with 3D graphics, multi-touch controls, and even takes advantage of the accelerometer. Resident Evil: Degeneration sells for $6.99, and is available for purchase immediately.
Read More

| Resident Evil: Degeneration

© Gear Live Inc. – User-posted content, unless source is quoted, is licensed under a Creative Commons Public Domain License. Gear Live graphics, logos, designs, page headers, button icons, videos, articles, blogs, forums, scripts and other service names are the trademarks of Gear Live Inc.