Posted by Michael Cardiff Categories: Accessories, Casual, Internet, Music,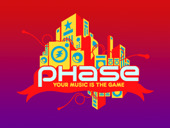 Those of you lurking around the iTMS Games section may have noticed a recent addition for a Guitar Hero-esque iPod game named Phase: Your Music is the Game. The nice thing, though, is that this game isn't just a rip-off of the GH formula, but a clever new game designed by the folks at Harmonix (and thus released by MTV/Viacom). One really cool feature of the game, as well, is that the rhythm action takes place to music you have stored on your iPod. Get it? Your music IS the game.
Phase is currently on sale for $4.99 at the iTunes Music Store.
Read More

|
iTunes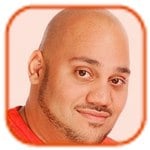 Posted by Andru Edwards Categories: Apple, Music, Software,

Apple has just unleashed updates for iTunes and QuickTime, and both are available now through Software Update on OS X and Windows, as well as through the Apple website. Here are the changes in iTunes, according to Apple:
iTunes 7.5 features the ability to activate iPhone wherever service is offered and support for Phase, a new interactive music game designed exclusively for iPod nano (third generation), iPod classic, and iPod (fifth generation). This release also includes bug fixes to improve stability and performance.
And as for QuickTime:
QuickTime 7.3 addresses critical security issues and delivers:

Support for iTunes 7.5
Updated support for creating iPhone-compatible web content
Updated JavaScript support in the QuickTime Web Plug-in
Numerous bug fixes

This release is recommended for all QuickTime 7 users.
If you'd like more detailed into on the security content of the update, hit the link below.
Read More

| QuickTime 7.3 Update Notes

Posted by Michael Cardiff Categories: Action, Portable/Mobile, Puzzle, Reviews,
Yesterday, we reported on Apple's move to bring several popular casual games to the iPod - and for those that are fans of instant gratification, you're in luck… today we're going to review them! The iGames now currently available for Apples 5G and 5.5G iPods include 9 titles: Bejeweled, Cubis 2, Mah-Jong, Mini-Golf, Pac-Man, Tetris, Texas Holdem, Vortex and Zuma. To really test how well Apple's done, we picked four of the titles that we thought would be more challenging to port for the click-wheel interface: Bejeweled, Pac-Man, Zuma and Tetris. And for all you out there wondering whether the new iGames are worth your $4.99, you can find our full review of these 4 titles (along with tasty videos) and our thoughts on the iGames functionality in general after the jump!
Click to continue reading EXCLUSIVE Reviews: Zuma, Pac-Man, Bejeweled, and Tetris on iPod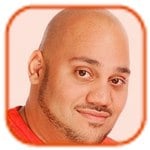 Posted by Andru Edwards Categories: Apple, Corporate News,
Here are the highlights from today's Apple Keynote, titled "It's Showtime":
Apple has announced a newly enhanced iPod. The standard iPod gets a 60% brighter screen with brightness control, 3.5 hours of video playback (up from 2 hours), gapless playback, and newly designed iPod headphones. The larger version of the iPod will do 6.5 hours of video playback. The 60GB 30GB iPod will sell for $249, while the 80GB model will sell for $349. Available today.
New games for iPod: The iPod now has purchasable games, which include Bejeweled, Cubis 2, Zuma, Pac Man, Texas Hold 'em, Vortex, and more. They can be purchased in iTunes for $4.99 each. Games will also work on older 5th generation iPods.
New software updates for iPod: There is now a quick scrolling feature using letters, which allows you to jump to anywhere in your library virtually instantly and with more precision.
iPod nano: Second generation iPod nano announced. It looks more like a tiny iPod mini, with an aluminum enclosure for the $149 2GB model, while the larger $199 4GB model sports green, silver, blue, and pink. Finally, the $249 8GB model comes in black. All have a 24-hour battery life. There are also new chargers, lanyards, and armbands. All three iPod nano models are available today.
iPod shuffle: The iPod shuffle also goes 2ng generation today. Sporting a 12-hour battery life, the shuffle now is about the size of the Apple Remote, making it the world's smallest MP3 player. It has a metal body with a white click wheel, and a 1GB capacity. Available in October for $79.
iTunes 7: Library now breaks up and separates different forms of media, and also provides sections for the Store itself and for devices. Apple will now provide album art for any music in your library, even if not purchased through iTunes. The 2006 NFL season will be available for purchase, and video resolution is now bumped up to 640x480 (up from 320x240) in H.264 encoding. Gapless playback is supported in iTunes 7. Even better, you can now sync you iPod content to a second computer!
iTunes Movies: Apple is announcing that they are adding movies to the iTunes Music Store. Starting today, you can purchase films from Disney, Pixar, Touchstone, and Miramax (all of these are Disney owned.) Most titles will cost $9.99. You can pre-order new releases for $12.99 (or pay that price for the first week) - after that, they jump to $14.99. You can pre-order Disney's Cars today. Movies are at near-DVD quality in 640x480 resolution, and you can start watching the movie while it downloads in the background. As for sound, movies have Dolby surround audio. Parental control allows you to block or allow movies by MPAA rating. There are 75 movies available for purchase, and more will be added on a weekly basis. The Movie Store is strictly for the US store for now, but will go Apple hopes to take it International in 2007.
One Last Thing: Wireless Set-top Box: In the first quarter of 2007, Apple will be releasing a wireless set-top box for the television. About half the size of a Mac mini, the box will have integrated USB, 802.11 wireless antennas, HDMI ports, optical audio out, and component video out. Apple is calling it iTV, although that name may not be final. Obviously, it's meant to allow you to stream the video content on your PC to your television, using an interface that seems like an upgraded Front Row, controlled by the Apple Remote. Video startup is instant, and video looks great - close to DVD quality. Expect high-resolution artwork and movie text. The same videos will play on iTunes, your iPod, and now, your TV. The box also allows you to view trailers and other iTunes content directly from the Internet. Steve plays The Incredibles, which is curiously not in 640x480, but rather in widescreen high definition format. A sign of things to come? Apple says the device will work in conjunction with iTunes on both PC and Mac, and will sell for $299 USD, bringing Apple to your den, living room, car, and pocket.
John Legend: Steve Jobs closed the event by introducing John Legend, telling everyone that without the artists, none of this means anything. Legend came out and sang for everyone.
That's it! You can now see all the updates on Apple.com reflecting everything that was talked about today. New iPods, new iTunes, and a lack of Core 2 Duo MacBook Pros.
© Gear Live Inc. – User-posted content, unless source is quoted, is licensed under a Creative Commons Public Domain License. Gear Live graphics, logos, designs, page headers, button icons, videos, articles, blogs, forums, scripts and other service names are the trademarks of Gear Live Inc.