Posted by Lolita Beckwith Categories: Apple, Cell Phones, Rumors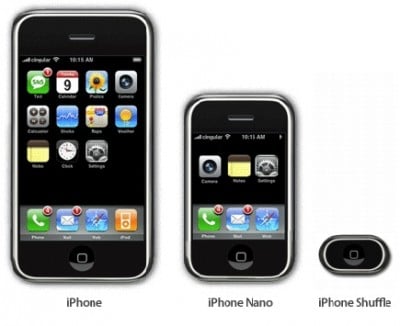 So we're already obsessed with the iPhone (which comes out next Friday, June 29 @ 6pm), despite the fact we can't afford one…yet. Se we love this rumor that Apple is—according to "market sources"—prepping a lower cost, 2nd generation iPhone for future release. No word on what features will or won't be included (but we really hope the YouTube app remains). It all makes complete sense to us, as the $500-$600 USD price tag for the iPhone is undoubtedly overpriced for many, and we're sure Apple would like the iPhone to enjoy world domination-status like the iPod. So don't be surprised if you start seeing 2nd and 3rd gen iPhones (and lower-priced 1st gens) in the years to come. Please note that the photo above is purely a mockup.
Read More

| The Raw Feed via Engadget Mobile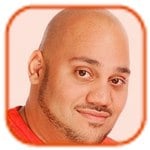 Posted by Andru Edwards Categories: Apple, Cell Phones, Internet, Portable Audio / Video, Videos
Apple has revealed that YouTube is the twelfth application on the iPhone. We have all wondered out loud about the lack of balance shown on the iPhone's Home screen, what with two rows of four icons, and a third row with only three. Then one of the iPhone commercials gave a peek that there would be twelve, but we just couldn't see what it was. Now we know. In conjunction with releasing YouTube on Apple TV, the company made it know that a customized YouTube viewer application would ship on the iPhone as well. We must say, we were underwhelmed at first, since the iPhone has Safari and should thusly be able to view YouTube anyway - but when we saw the video of YouTube in action on the device, it looked very slick. Just one more thing to look forward to come June 29.
Read More

| Apple iPhone Ads via YouTube

Posted by Lolita Beckwith Categories: Apple, Cell Phones, Rumors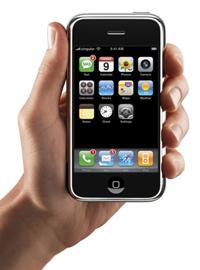 If you're still deciding whether to get Apple's iPhone when it debuts on June 29, you should make that decision soon. It seems demand will be incredibly high for the gadget—but supply will be comparatively low. The iPhone will only be sold at approximately 2000 AT&T locations and almost all Apple stores in the U.S., as well as their respective websites (there will be no online pre-orders). Sales reps are speculating the stores will receive a small amount of iPhones, possibly as few as 40, prompting rumors that Apple is deliberately creating a shortage too keep demand high. Stores are expecting huge crowds on the 29th, and word has it people have already started camping out to be amongst the first on line. After
seeing the commercials for the iPhone, we're frothing at the mouth for one, until we remember the
insanely high
prices: $500 USD (4GB) and $600 USD (8GB).
Read More

| Cnet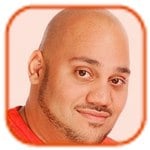 Posted by Andru Edwards Categories: Apple, Features, PC / Laptop, Video Games

Steve Jobs is set to deliver another of his hypnotizing keynote speeches this morning from the 2007 Worldwide Developers Conference. We are here to bring you live notes, thoughts and commentary on all Steve has to say about the future of Apple and it's products. Let's jump in, as things are getting started:
After another "I'm a PC, I'm a Mac" skit, Steve takes the stage and begins to give us a few WWDC 2007 numbers. There are over 5,000 attendees at the event this year, which makes it the biggest ever. There are over 950,000 Apple Developer Connection members.
We have just realized that the Apple Store has just gone down. New products for us today?
Steve talks about the transition to Intel, and how seamless and fantastic it all has been. Intel CEO Paul Otellini hits the stage to accept a shiny award disc from Steve, and says a few words which can all be summed up by saying that Intel has enjoyed working with Apple. Steve says he is proud of the Macs they are shipping with Intel chips inside them.
Click to continue reading Live Notes from Steve Jobs WWDC 2007 Keynote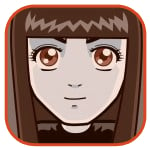 Posted by Sheila Franklin Categories: Accessories, Apple, Handhelds, Misc. Tech




Even before the iPhone has left the starting gate, companies are already beginning to offer accessories. Boxwave has 20 of them for sale now, including the ClearTouch Anti-Glare Screen for $12.95, the VersaCharger PRO for wall, car, plane and USB for $25.95, the Flexiskin anti-dust and durable case for $27.9 , and miniBuds Headphones with Neodyium drivers for $22.95. If you just can't wait for the iPhone's arrival June 29, at least you can preshop for your new toy. Visit Boxwave to see what other goodies are available.
Read More

| Digital Tech News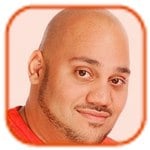 Posted by Andru Edwards Categories: Apple, Cell Phones, Handhelds, Portable Audio / Video, Videos
As evidenced by the video above, found on YouTube by one of our readers, the Apple iPhone now has an official launch date: June 29, 2007. The commercial first aired this evening during an episode of 60 Minutes. The announcement of the release date was subtle, and was featured at the end of the spot, which showcase a few of the iPhone's functions. We were expecting Steve Jobs to announce the launch date at WWDC, but what do we know? All that matters now is that the biggest mobile phone launch in history is just a few weeks away.
UPDATE: Apple just posted three new iPhone commercials, all featuring the June 29 launch date.
Read More

| iPhone Ads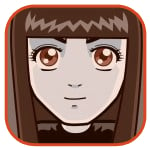 Posted by Sheila Franklin Categories: Apple, Cell Phones, Misc. Tech, Portable Audio / Video
Research company Markitecture recently released survey results concerning consumer interest of Apple's much touted upon, but not yet seen, iPhone. The firm contacted 1,300 participants who not only owned cell phones, but actually pay the monthly fee. The results show that although 77% were aware of the iPhone, only 6% are planing to buy the device
if
when it comes out on the market, while 2/3 said they had absolutely no interest in purchasing. We think Apple had better concentrate on fixing all the glitches and get with the program.
Read More

| Daily Tech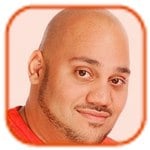 Posted by Andru Edwards Categories: Apple, Corporate News, PC / Laptop, Software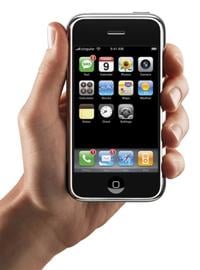 For those who were waiting with baited breath for the launch of Mac OS X Leopard at the Worldwide Developer's Conference in June, you are going to have to wait a bit longer. Apple just dropped a bombshell, claiming that, despite their promise that they would ship Leopard this spring, we won't be seeing it on Apple Store shelves until October 2007. The reason for the delay? One word: iPhone. From Apple:
iPhone contains the most sophisticated software ever shipped on a mobile device, and finishing it on time has not come without a price—we had to borrow some key software engineering and QA resources from our Mac OS® X team, and as a result we will not be able to release Leopard at our Worldwide Developers Conference in early June as planned. While Leopard's features will be complete by then, we cannot deliver the quality release that we and our customers expect from us. We now plan to show our developers a near final version of Leopard at the conference, give them a beta copy to take home so they can do their final testing, and ship Leopard in October. We think it will be well worth the wait. Life often presents tradeoffs, and in this case we're sure we've made the right ones.
Whoa. Think about that for a moment. Apple claims that the software on the iPhone, which is supposedly a stripped down and optimized OS X, is so sophisticated that they had to move resources from the Mac OS X team to the iPhone team to get iPhone out the door in June. Developers who attend WWDC will instead walk away with a beta version of Leopard.
If that isn't enough proof that Apple sees the iPhone as their main focus right now, we don't know what else they could do to convince you of that fact. Still, we guess that, on the positive side, the fact that Apple is delaying the OS as opposed to releasing an under-performing version of it's next-gen OS only to patch it up in a few months, is a good thing.
Read More

| Apple Hot News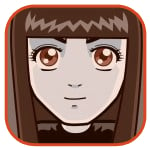 Posted by Sheila Franklin Categories: Cell Phones, Corporate News, Misc. Tech, Wireless / WiFi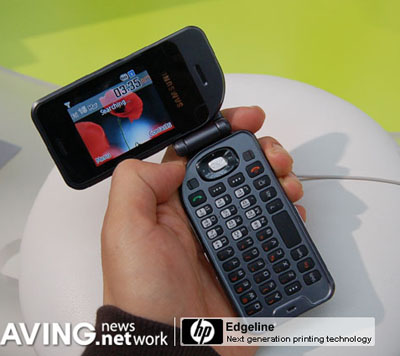 Samsung is strutting its stuff this week at the CeBit 2007 with their innovative form factor messaging phone SGH-P110. At dimensions of 91 x 47 x 19.5 mm, it features a TFT 2.1-inch display that automatically switches, a QWERTY keyboard, and a 25 MB internal memory. It also supports IMS, e-mail, Bluetooth 2.0 and speakerphone. Available with a one year warranty, there is no news yet on the GSM 900, GSM 1800, and GSM 1900 price and availability. We are thinking that when swiveling phones become the norm, that they are going to need a name beyond "switching." How does "biPhone" sound?
Read More

| CeBit 2007 via Aving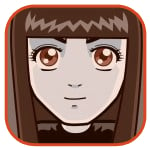 Posted by Sheila Franklin Categories: Apple, Cell Phones, GPS, Internet, Misc. Tech, Portable Audio / Video
iPhone's first commercial was released during Sunday's Academy Awards, featuring the likes of Lucille Ball, Clark Gable, Robert Redford, Betty Rubble, and Bogey. Apple has cleverly managed to reveal absolutely nothing about their product in an entertaining kind of way. When we first saw it, we were hoping that they might release the iPhone with ringtones of one of our fave actors. Think what those around you would do if your iPhone chimed out Eastwood's, "Make my day, Punk" or DeNiro's "You talking to me?" in the middle of a crowded room. The iPhone is expected to make its debut this June.
Read More

| Apple

© Gear Live Inc. – User-posted content, unless source is quoted, is licensed under a Creative Commons Public Domain License. Gear Live graphics, logos, designs, page headers, button icons, videos, articles, blogs, forums, scripts and other service names are the trademarks of Gear Live Inc.