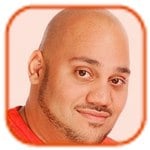 Posted by Andru Edwards Categories: Apple, Cell Phones, Design, Portable Audio / Video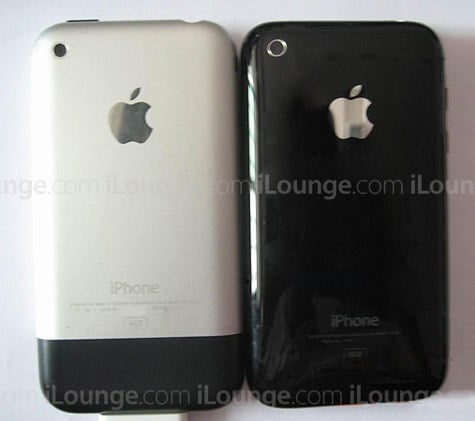 If you are tired of all the mockups that try to show the size differences between the iPhone 3G and the original iPhone, we've finally got an image of the two phones, side-by-side. The main difference here is that you have a uniform color on the back of the phone, rather than the odd black bottom that we never really enjoyed on the original. Here's what iLounge had to say:
The 0.48" depth is thicker than the touch (0.31″), 80GB classic (0.41″), and original iPhone (0.46″) but thinner than the 160GB classic (0.53″), and tapered at the sides for the appearance of thinness. At 4.7 ounces, it weighs more than iPod touch (4.2), but less than the iPod classic (4.9-5.7 oz.).
Anyhoo, expect a lot more of these come July 11th.
Read More

| iLounge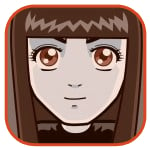 Posted by Sheila Franklin Categories: Handhelds, Music, Portable Audio / Video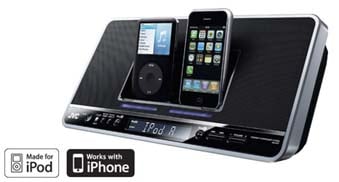 If you are a two iPod family, or have one and an iPhone, you will appreciate JVC's Dual Play System. The NX-PN7 portable audio system can play/charge two music players simultaneously. The device features an AM/FM tuner, Sound Turbo, full-range speakers and a multi-color illuminated LED display. At a size of 12-9/16 x 5-7/8 x 6-1/8-inches and a weight of 5.8 lbs., the system has an analog audio input, a headphone output, and comes with remote for a price of $149.99.
Read More

| JVC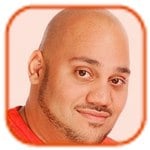 Posted by Andru Edwards Categories: Announcements, Apple, Cell Phones, Features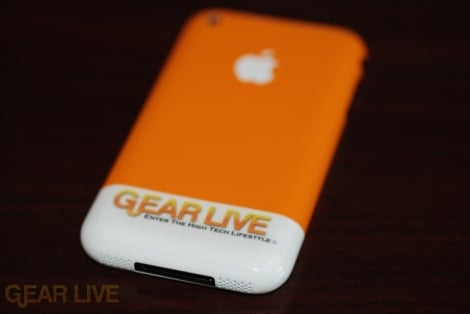 Since our last giveaway contest went so well (and the HDX Dragon computer is on its way to our winner!), we thought you guys might be interested in yet another opportunity to win some cool stuff from Gear Live. That's why we are giving away a one-of-a-kind customized iPhone, along with a bunch of accessories from LRG and Monster Cable. Even better? This time, we will have three winners.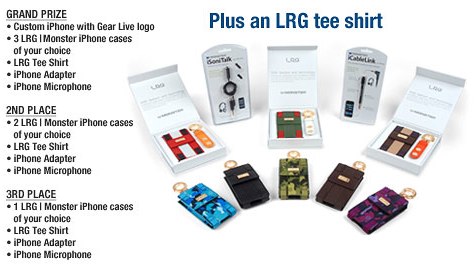 What makes our iPhone so special? Well, we've had it customized and done up in Gear Live colors. Heck, we even put our logo on it, so you can rock the fact that you are a fan of what we do here. Also, we will unlock it for you, if you like, prior to sending it over. We are gonna make this one easy too. The contest starts today, and will end on July 2, 2008. Between now and then, we are gonna be monitoring comments left throughout Gear Live, and forum posts. If you are a regular participants in those areas, you will have an opportunity to win. On July 3, we will compile a list of members who have been active during the contest period, and we will then choose our first, second, and third place winners randomly. Here are the full details on the three packages:
Grand Prize:
Customized orange Gear Live iPhone
3 LRG | Monster iPhone cases of your choosing
LRG Tee Shirt
iCableLink iPhone headphone jack adapter
iSoniTalk iPhone microphone
Second Place:
2 LRG | Monster iPhone cases of your choosing
LRG Tee Shirt
iCableLink iPhone headphone jack adapter
iSoniTalk iPhone microphone
Third Place:
1 LRG | Monster iPhone cases of your choosing
LRG Tee Shirt
iCableLink iPhone headphone jack adapter
iSoniTalk iPhone microphone
Oh, and just to be clear, if you spam, you are eliminated from the contest. We are looking for people who genuinely add to the conversation across our network in blog comment posts, and on the Gear Live Forums. That means you have to be a member of the site to win, so if you aren't already, go ahead and sign up. One last thing, we can only award the prize to a resident of the USA. If you plan on winning and you don't live here, you'd better have a cousin or great aunt with an address in the US that we can ship your package to.
A big thank you to LRG and Monster Cable for helping us out with this contest.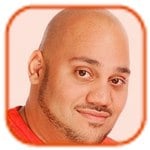 Posted by Andru Edwards Categories: Apple, Cell Phones, Design, Features, Handhelds, Portable Audio / Video
So, now that we've cleared up the iPhone 3G price confusion (we think), we are curious what you guys will be picking up once the device is unleashed. Apple has moved away from the aluminum-looking backing, instead opting for a glossy black finish on the 8GB iPhone 3G. However, if you opt for the 16GB model, you get a choice between glossy black and glossy white. What say you?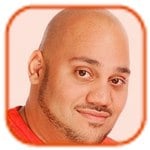 Posted by Andru Edwards Categories: Apple, Cell Phones, Handhelds, Rumors

It seems that there is a bunch of confusion surrounding the price of the newly announced iPhone 3G. I spent a while on the phone the other day chatting with my pal Chris Aarons over at Buzz Corps, and we debated how pricing would work. At the end of the conversation, I realized how silly it was that, despite a price being announce on stage at WWDC 2008, that people still weren't sure if they would be able to get the phone for the $199-299 that was quoted.
So, where does the confusion lie? Well, when dealing with cell phone companies in terms of subsidized phones (and the new iPhone 3G is a subsidized phone,) it all comes down to qualification. Don't believe us? Head on over to AT&T's iPhone 3G splash page. Next to the price of the phone, you will see a neat little asterisk. Scroll down to the fine print, and what do you find? The following:
*Qualified customers only. 2 year contract required. Based on 3G and EDGE testing. Actual speeds vary by site conditions. Based on iPhone 3G (8GB) and first-generation iPhone (8GB) purchases. Requires new 2-year AT&T rate plan, sold separately.
Did you get that? Qualified customers only. And yet, there is no mention of who qualifies. There lies the conundrum. When Steve Jobs announced the price of the iPhone 3G, he made no mention of any sort of qualification that had to be met, and many believed that $199 was the price anyone should expect to pay for the new iPhone. Luckily, InformationWeek was able to get some information out of AT&T's Mark Siegel, which should help in clearing all this up. Looking at what Siegel had to say, here is what we know to be true:
Click to continue reading iPhone 3G pricing: Who qualifies?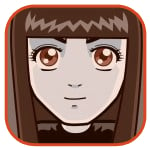 Posted by Sheila Franklin Categories: Apple, Cell Phones, Handhelds, Misc. Tech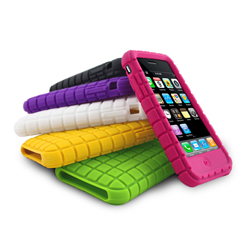 Specks are back, this time in lots of colors for your iPhone 3G. Available in 6 colors, their PixelSkins are lightweight, rubberized cases with textured matte finishes for gripping and offer port, control, and sensors access. "The introduction of the elegant iPhone 3G has caused an explosion of creativity from our design team," said Irene Baran, Speck Products' CEO.
We just thought that maybe the idea came from wanting to share the iPhone 3G love and bucks. Look for the $24.95 PixelSkins to make their debut this July.
(Thanks, Jen)
Read More

| Speck Product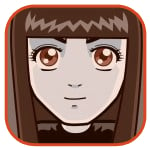 Posted by Sheila Franklin Categories: Misc. Tech, Portable Audio / Video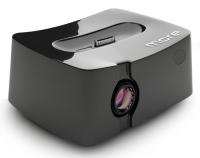 Busy Honlai has another mini-projector to add to their line. On display at Computex Taipei 2008, the QingBar MP101 was built for the iPhone and iPod and doubles as a dock. At a size of 76 x 102 x 54mm, it features a screen size of 15 to 27-inches, a VGA resolution of 640 x 480 pixels with 16.7 million colors, a 2W speaker, and a 5W LED with a lamp life of over 20,000 hrs. Available in black or red, no word yet on price.
Read More

| Honlai via I4U News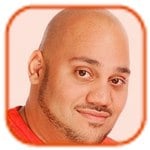 Posted by Andru Edwards Categories: Apple, Cell Phones, Handhelds, Internet, Software, Videos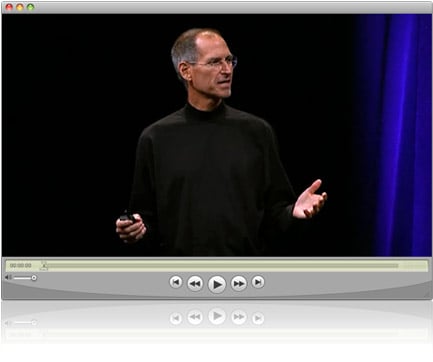 We know that all this talk of the iPhone 3G has you chomping at the bit to see it in action yourself. I mean, we live blogged the keynote, and we threw up our iPhone 3G gallery, but sometimes images don't do products justice, right? Well, you are in luck. Apple has just posted the video of the WWDC 2008 Keynote Address. Hit the link below to watch the entire thing, highlighting the iPhone 3G, App Store, MobileMe, and more.
Read More

| WWDC 2008 keynote video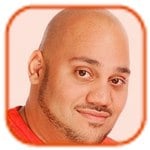 Posted by Andru Edwards Categories: Apple, Cell Phones, Handhelds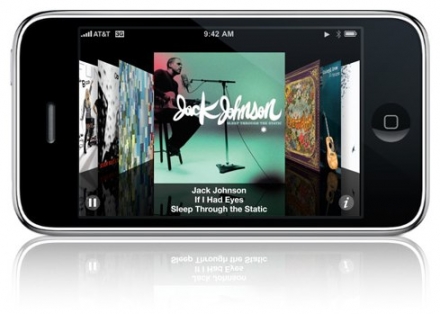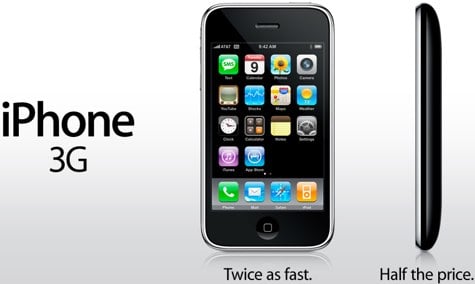 We've been waiting for it for a year, and Apple has finally delivered - the iPhone 3G was announced this morning during the WWDC 2008 keynote, to a rage of applause. Time to run down the entire feature set.
For starters, it's an iPhone with 3G capabilities built right in. It is almost three times faster than the original iPhone even dared to be (actually, closer to 2.4x as fast). Since it's using 3G technology, that means that you can surf the Internet, download email, and even watch video while you are on a call. Try doing that with your iPhone OldSchool. According to Apple, the iPhone 3G actually loads pages 36% faster than the Nokia N95 and Treo 750, both of which are also 3G phones. If you're keeping track of which wireless technologies the iPhone now takes advantage of, that would be UMTS, HSDPA, GSM, WiFi, EDGE, GPS, and Bluetooth 2.0 + EDR.
That's right, we said GPS. On iPhone 3G, the Maps application takes advantage of the built-in GPS chip. So while you are driving around, or even walking around, the iPhone finds your exact location. You are representing by a pulsating blue dot right on top of the Google Maps interface. Of course, you can get turn-by-turn directions to a destination, get live traffic info, and more.
How about battery life? All this extra stuff should result in a compromise, right? Wrong. iPhone 3G features 300 hours of standby time, 8-10 hours of 2G talk time, 5 hours of 3G talk time (which is amazing), 24 hours of audio playback, and 7 hours of video playback.
As for pricing and availability, this should be the best news of all. iPhone 3G is launching at half the price of the currently available iPhone. You can pick up an 8GB iPhone 3G at launch for just $199 USD. If 16GB is more your thing, that will run you $299, down from $499, and that one is available in both black and white. The phone launches in 22 countries, including the US, on July 11. Of course, you can hit up the Apple Store online to
pre-order one today
see more images of the phone. No pre-orders after all.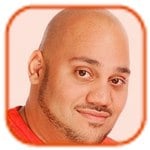 Posted by Andru Edwards Categories: Apple, Cell Phones, Corporate News, Handhelds, Internet, PC / Laptop
In just about five minutes, Steve Jobs will be taking the stage to give his WWDC 2008 keynote. We are monitoring all the news, and will be bringing you updates on everything going on, live, as it happens on stage. In case you've been summering in Antarctica, we are expecting the new 3G iPhone to be launched (and not expecting it to be as radical as others think it will be - no front-facing camera, no iChat video chat - just some 3G and GPS goodness), Snow Leopard should be given out to developers to take home with them in anticipation of the launch of OS X 10.6 at MacWorld 2009, and the new .Mac replacement we've all been hearing about, Mobile Me, should be announced and shown off to the masses.
Well, it's just about time. Let's get started…
Click to continue reading Live blogging the WWDC 2008 Steve Jobs Keynote
© Gear Live Inc. – User-posted content, unless source is quoted, is licensed under a Creative Commons Public Domain License. Gear Live graphics, logos, designs, page headers, button icons, videos, articles, blogs, forums, scripts and other service names are the trademarks of Gear Live Inc.