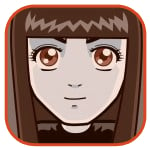 Posted by Sheila Franklin Categories: Misc. Tech, Music, Portable Audio / Video,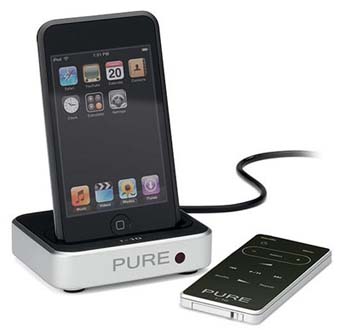 PURE has unveiled its i-10 for iPods and iPhones. Available with 9 different adapters, it can be used with all of the company's speaker systems with its auxiliary input or others with 3.5mm stereo input. Needless to say, it doubles as a dock. The i-10 comes with remote for easy control and navigation and comes with a black and silver finish. Available at PURE's online store in October, pre-order for a £29.99 (~$53.00) price tag.
Read More

| Pure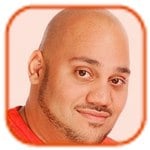 Posted by Andru Edwards Categories: Apple, Cell Phones, Handhelds, Software,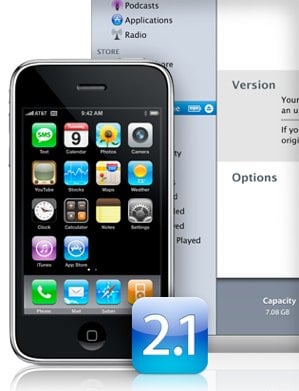 Apple has finally unleashed the iPhone 2.1 firmware to the masses as of an hour or so ago. If you've been running iPhone 2.0 since July, then you've probably been waiting desperately for this firmware release, which is supposed to clear up a ton of bugs and other annoyances about the app-centric iPhone OS. Here's a list of the changes and improvements:
Decrease in call set-up failures and dropped calls
Significantly better battery life for most users
Dramatically reduced time to backup to iTunes
Improved email reliability, notably fetching email from POP and Exchange accounts
Faster installation of 3rd party applications
Fixed bugs causing hangs and crashes for users with lots of third party applications
Improved performance in text messaging
Faster loading and searching of contacts
Improved accuracy of the 3G signal strength display
Repeat alert up to two additional times for incoming text messages
Option to wipe data after ten failed passcode attempts
Genius playlist creation
So, there's a lot of stuff there. Of course, most are concerned primarily with the big fixes. Here's hoping that iPhone 2.1 is the solid OS that the 2.0 release should have been. You can get the update by connecting your iPhone to your computer, firing up iTunes 8 (it's required), and hitting "Check for Update." Good luck!
Read More

| iPhone 2.1 details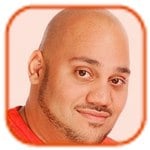 Posted by Andru Edwards Categories: Apple, Cell Phones, Handhelds, Hot Deals, Software, Video Games,

Well, here's something we could get used to. Pangea, maker of popular App Store titles like Cro-Mag Rally and Enigmo, have put their entire line of apps on sale. This is obviously just going to be for a limited time only, but we can't seem to find the end date of the promotion anywhere. In the meantime, just know that for now, the prices on Pangea App Store software is as follows:
Enigmo: $4.99, down from $9.99
Cro-Mag Ralley: $1.99, down from $5.99
Billy Frontier: $3.99, down from $5.99
Beer Bounce: $1.99, down from $2.99
Pangea VR Pro: $14.99, down from $19.99
A couple of these are fantastic for the money (we're looking at you, Enigmo and Cro-Mag). Head on over to the App Store to start shopping. Here's hoping this is just the beginning of App Store sales.
Read More

| App Store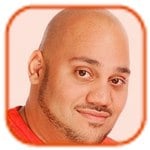 Posted by Andru Edwards Categories: Apple, Cell Phones, Corporate News, Music, Portable Audio / Video, Software,
During this morning's Apple event, Steve Jobs let us in on a few of the details of the upcoming iPhone 2.1 software update. In giving the details, Steve also admitted to the faults that have been pointed out consistently since the iPhone 2.0 software launched. What can we look forward to when 2.1 is released this Friday for the iPhone? How does fewer dropped calls, major improvements in battery life, faster backups, and no crashing apps sound? Yeah, we thought so. Now to wait for Friday to see if the promises prove to be true. Fingers crossed!
EDIT: iPhone 2.1 has been released!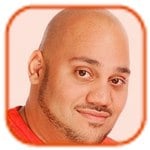 Posted by Andru Edwards Categories: Apple, Movies, Music, PC / Laptop, Software,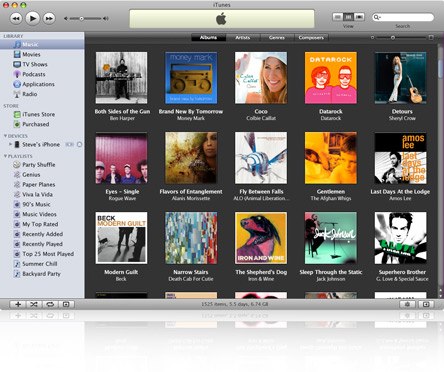 iTunes 8 was announced this morning as part of the whole Let's Rock Apple announcement festivities, and there were a few nice pieces of news. First, NBC is back on iTunes with shows like The Office, 30 Rock, and Ballestar Galactics. What's more, though, is that iTunes will now be selling TV shows in high definition. Aside from the feeling that I know my wallet is about to be drained, this is a very welcome addition. My only hope is that they allow those of us who have purchased shows in SD to "upgrade" to the HD versions at a discount. It's only fair, right?
In other news, Apple has added "Genius" to iTunes - that being a recommendation engine that looks at the track you are listening to, and recommends other tracks in the iTunes store that it believes you would like. In addition, Genius can also create truly customized playlists on the fly, again, just by sampling what you are listening to. It will pull other songs from your iTunes library that it believes would complement your selection, without any work to be done on your part. We must admit, it looks slick. Speaking of which, they've also included a new visualizer, which is just off the hook. You've gotta see it to believe it.
iTunes 8 is available now.
Read More

| iTunes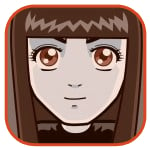 Posted by Sheila Franklin Categories: Cell Phones, Handhelds,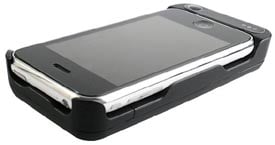 For those with iPhone battery paranoia, the iPower Portable Power Station with speaker can be used with both iPhones 2G and 3G. It has a capacity of 2400mAh, a charging and discharging time of 3 hours, and an input voltage of 4.8 ~ 5.5V with a 500 to 1000mA current. Its current output is 100 to 1000mA with 5.0 to 5.5V. At a weight of 93g and available in black or white, it carries a price of $44.00.
Read More

| Brando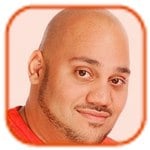 Posted by Andru Edwards Categories: Apple, Cell Phones, Handhelds, Mods / Hacks, Software,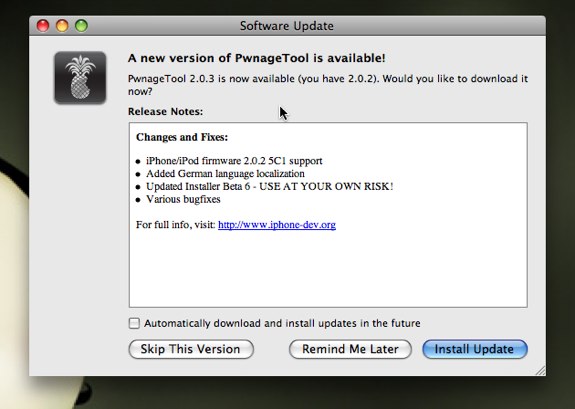 For those of you out there who can't live without a jailbroken iPhone, we venture to guess that you'll be happy to hear that PwnageTool 2.0.3 is now available, thanks to the continuing hard work of the iPhone Dev Team. This new version features a few new features:
Updated Installer.app to beta 6
Support for iPhone and iPod touch firmware 2.0.2 5C1
Adds .de localization for those who read German
If you are already running an older version, you can update right from within PwnageTool, otherwise hit the link below to download the latest version.
Read More

| PwnageTool 2.0.3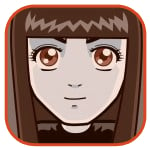 Posted by Sheila Franklin Categories: Apple, Cell Phones, Handhelds,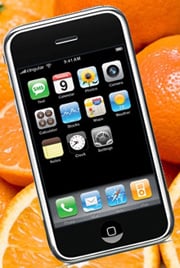 While many camped out in the U.S. for a chance to be one of the first grab the sacred iPhone, there might have been a slight hesitancy on the part of Poland to do likewise. So, according to their largest mobile carrier Orange, actors were paid to stand in line.
"We have these fake queues at front of 20 stores around the country to drum up interest in the iPhone," a spokesperson said. Their thinking is that buyers there may not have sufficient funding to splurge on the expensive device. There were none paid to hang at the T-Mobile Era stores, however.
Read More

| ABC News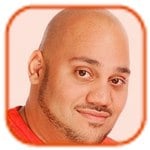 Posted by Andru Edwards Categories: Business Tools, Features, Legal,
Danny Sullivan is the Editor-in-Chief of Search Engine Land, here to talk about search. He talks about how we used to get info. That would be the library, friends, family, and encyclopedia (which weren't written by everyone.) The search revolution started the information retrieval revolution, and the change from that is still underestimated. In 2000, a "Consumer Daily Question Study" was conducted, 74 people recorded all questions they sought answers to, and the majority of respondents used search engines to find the answer to their questions. Search engines were at 32%, while libraries were just 3%.
Today, 58% of people use the internet if they need an answer, while 53% turn to a professional.
Danny brought up a question - if you need the phone number of the Edgewater hotel next door, how would you find it? Most in audience would search Google, one or two would call 411, and less would use the Yellow Pages. 49% of internet users search every day. That is up 30% from 2006. Jumping off the web, location apps on the iPhone is also search, GPS is search, TV is search. These are all different ways that we are able to use search.
As more becomes searchable, and as serch becomes more used, we get collisions between real life and online life.
US Navy building in San Diego that no one really saw from the air until now, thanks to Google Maps. $600,000 will be spent to reshape the building due to concerns.
Google StreetView has some conflicts as well. There are positives and negatives, and Danny gives examples of both.
So what is the balance? Do we let anyone remove anything from Google and other search engines?
Danny is now calling people in the audience, whose phone numbers he pulled off of search. He then asked them about different things in their life that he was able to find using the Internet. Things like Amazon, Flickr, Google, microblogs, etc. It's a valid point to show that you can get a lot of information about someone by just using Google. Aside from "personal" info on web, searches we make are personal. What about the issue where Viacom demanded all the searches done on YouTube in history from Google? Location apps are cool, though now more people know your location. Does Apple know all the places you go by way of your iPhone? Is there even a way to "clear" this data?
The conundrum now is that more is being made searchable, more people are searching and we've hardly figured out the issues.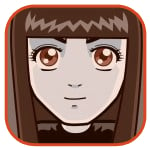 Posted by Sheila Franklin Categories: Accessories, Cell Phones, Handhelds,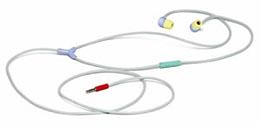 Aiaiai's new Y-Com is not only less metallic and ugly than most earbuds, it is compatible with iPhones. With a choice of 3 different color combinations, it one ups its non-iPhone design with thicker cords for less tangling, and has an inline mic button to control incoming and outgoing calls. Three sets of buds come with the headphones, and the Danish company claims great sound-isolation and full spectrum sound from C4 Studios. Available from Aiaiai for a price of €55 (~$110.00.)
Read More

| Cool Hunting

© Gear Live Inc. – User-posted content, unless source is quoted, is licensed under a Creative Commons Public Domain License. Gear Live graphics, logos, designs, page headers, button icons, videos, articles, blogs, forums, scripts and other service names are the trademarks of Gear Live Inc.