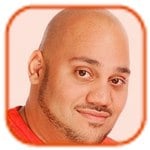 Posted by Andru Edwards Categories: Apple, Cell Phones, Handhelds, Software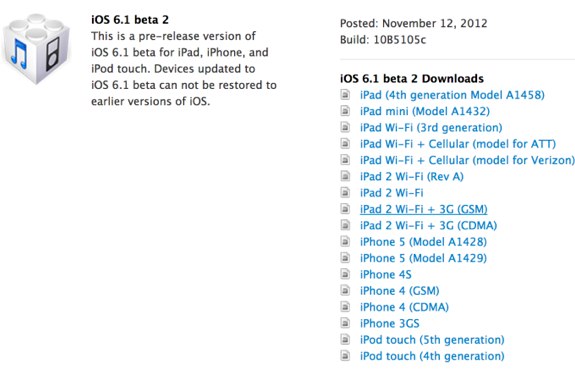 Apple has just released iOS 6.1 beta 2 as an over-the-air download a few minutes ago. This release comes just 11 days after the initial iOS 6.1 beta was released to developers, alongside the public release of iOS 6.0.1. iOS 6.1 will make it easier for users to report issues with the Apple Maps data, bring better music controls to the lock screen, makes it easier to find Passbook apps, and more. If you're already running the iOS 6.1 beta, check Software Update in your settings app to grab the latest update - if not, head over to the Dev Center for the download!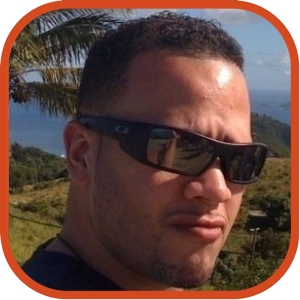 Posted by Jason Diaz Categories: Apple, Cell Phones, Corporate News, Wireless / WiFi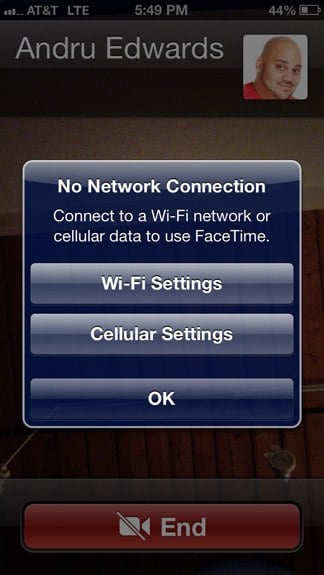 AT&T has announced on its public policy blog that FaceTime over cellular will be available to iPhone and iPad users with several caveats. Users must have LTE versions of iPads and iPhones and must be on a tiered plan. Previously FaceTime on AT&T was only available for customers on mobile shared plans. However, the rollout is not immediate. AT&T expects it to take 8-10 weeks, which is unusually slow. The decision has come after much pressure from customers, public advocacy groups, and the media.
Still, AT&T's policy change is a half-hearted attempt as it doesn't fully cave in to demands. It omits a larger group of customer that are not on LTE from using FaceTime over cellular on 3G and "4G." Also, it continues its hostility toward customers of grandfathered unlimited data plans on any cellular mode. The FCC has warned that discriminatory practices on citizen owned spectrums will not be tolerated in accordance with net neutrality regulations. AT&T is cherry picking customers based on monetary gains and not necessarily reasons of management of network congestion.
Public advocacy groups, like Public Knowledge and Free Press, have made statements regarding the changes.
Click to continue reading FaceTime coming to AT&T cellular tiered data plans in 8-10 weeks
Read More

| AT&T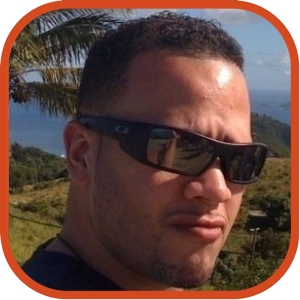 Posted by Jason Diaz Categories: Lifestyle, App Updates, Passbook, Apple, Free Apps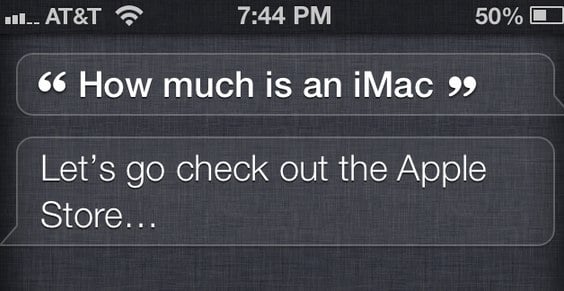 Apple has released an update for its Apple Store app, bringing it to version 2.4. This one adds both Passbook and Siri integration. Now users can send gift cards straight from the app and have them emailed directly to the recipient; it is housed digitally in the Passbook app for convenient access. In addition, Siri's API protocol is now enabled to access the Apple Store's catalog.
What's New in Version 2.4
Buy new gift cards and email them to friends and family right from the app. These gift cards are easily integrated with the new Passbook app (U.S. only, iOS 6 required).
Ask Siri to help you find prices and shop for Apple products. (Siri-enabled device required.)

Read More

| Apple Store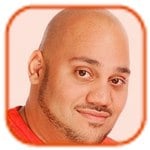 Posted by Andru Edwards Categories: Cell Phones, Internet, Software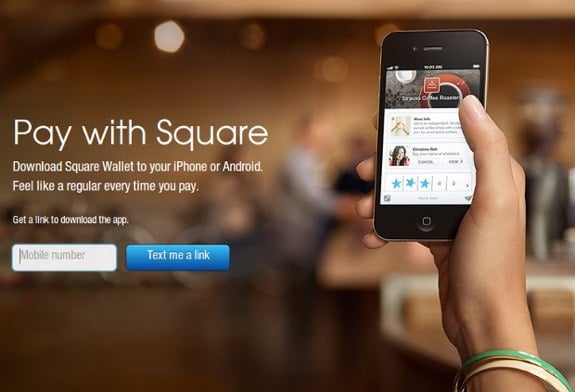 Remember the deal that Square struck with Starbucks that'll allow you to pay with the service at all of the infamous coffee locations? Well, it's all been put in place, and you can now pay with Square Wallet at over 7,000 Starbucks locations nationwide. You won't earn reward points like you would using the Starbucks official app, but you also don't need to remember to refill your virtual gift card either. Starbucks doesn't yet allow customers to use the cool Square tab feature where you just pay with your face without having to bust out a wallet or smartphone, but this deal is still in its infancy, so give it some time, m'kay? Hit the source link below for more on how it all works.
Read More

| Square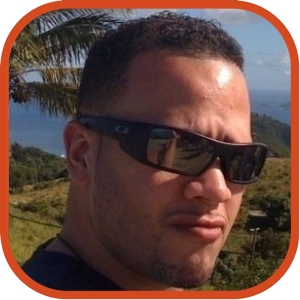 Posted by Jason Diaz Categories: Social Networking, App Updates, Free Apps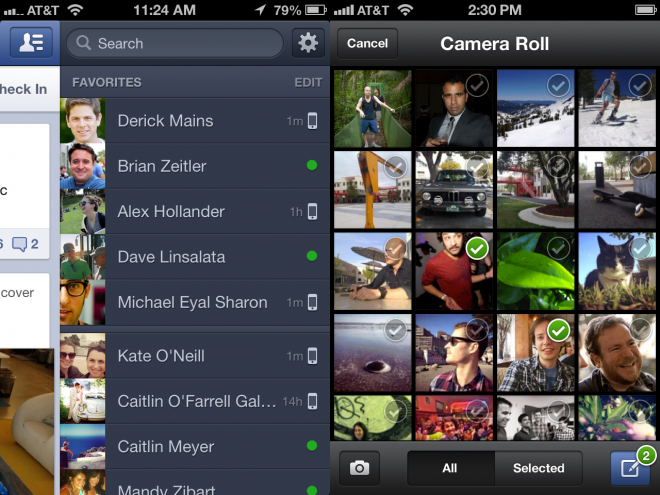 Facebook, the biggest social site, has now updated their native iOS app. Version 4.1 includes a variety of features, such as the ability to share multiple photos, a new swipe feature to message friends from anywhere within the app, image filteres (similar to Facebook-owned Instagram,) and the gift giving functionality. One feature that has finally been restored is the ability to make albums.
Sadly, for many who updated, it has not been without some setbacks as users, myself included, are encountering sign-in errors and news feeds being blank. Users have voiced their complaints to Facebook and, ironically, taken it to Twitter to make themselves heard. Gear Live advises waiting to update until Facebook submits another version to fix the issues that are currently affecting users.
Read More

| Facebook for iPhone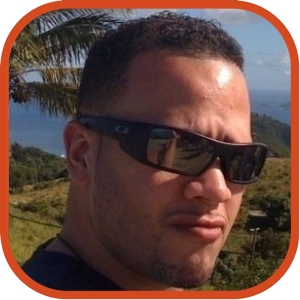 Posted by Jason Diaz Categories: Apple, Cell Phones, Handhelds, Software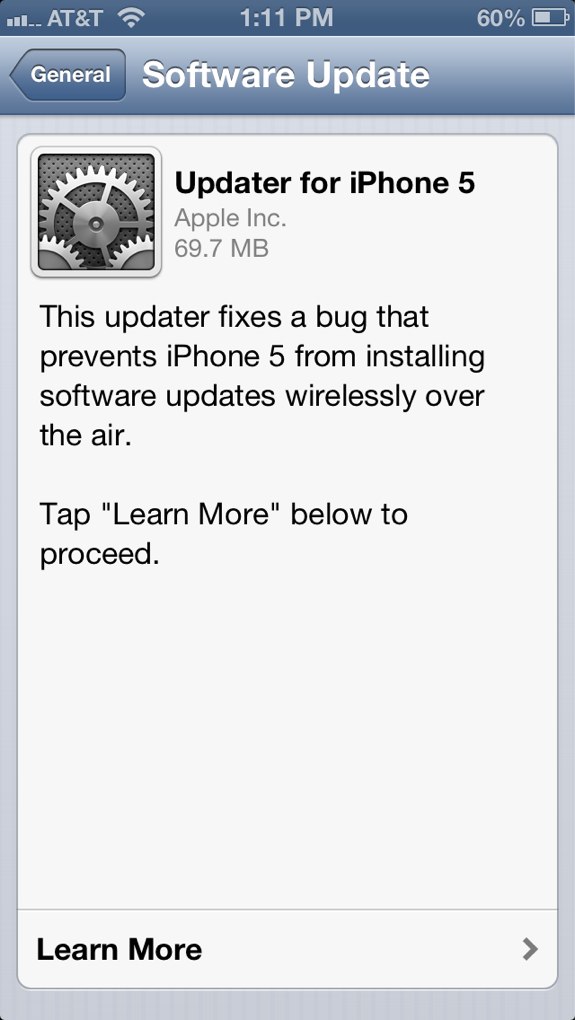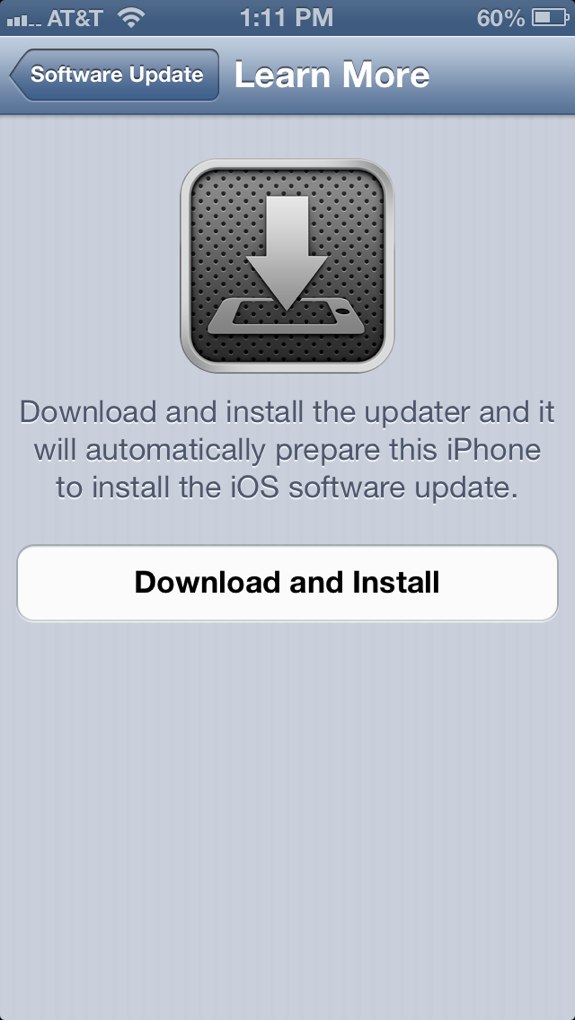 Apple has just released iOS 6.0.1, a maintenance update for the iPhone, iPod touch, and iPad. The update adds a plethora of fixes and software optimizations, fixing things like that nasty Microsoft Exchange meeting cancellation bug. So now those employees with BYOD policies under IT rule can get a green light to update. This comes just in time for the new iPad mini and fourth generation iPad, both of which launch tomorrow. As always, do a backup before updating. Here is a list of changes that iOS 6.0.1 brings:
Click to continue reading Apple releases iOS 6.0.1 bug fix and optimization update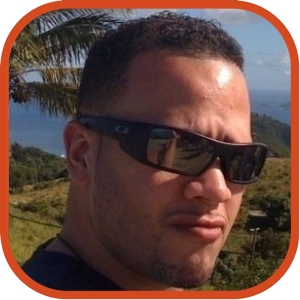 Posted by Jason Diaz Categories: Cell Phones, Videos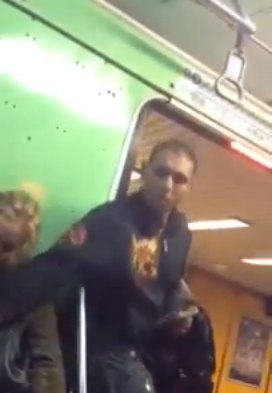 Theft of smartphones are on the rise, especially iPhones, and this latest crime was all caught on video. The YouTube video catches a dude eyeing a woman's smartphone. Then, as the train makes its stop, the thief waits a few seconds and, just as the train is about to leave, takes off with the victim's mobile device, leaving her high and dry as the train door rapidly closes. Even before the video went viral, the Hungary police identified the 28 year old thief and was arrested at his girlfriends apartment; and get this, it's not his first time. As a public reminder, we at Gear Live want to remind our readers to be hyper-aware of their surroundings. Shake up travel habits and practice the "out of sight, out of mind" method. Keep those expensive gadgets hidden. Oh, and those white cabled Apple headphones are a dead giveaway.
Click to continue reading Video: Thief Swiping a Commuter's Smartphone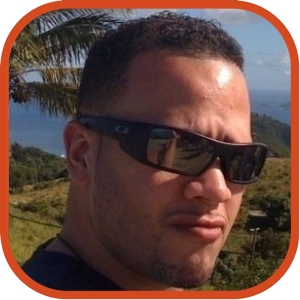 Posted by Jason Diaz Categories: Apple, Cell Phones, Corporate News, Software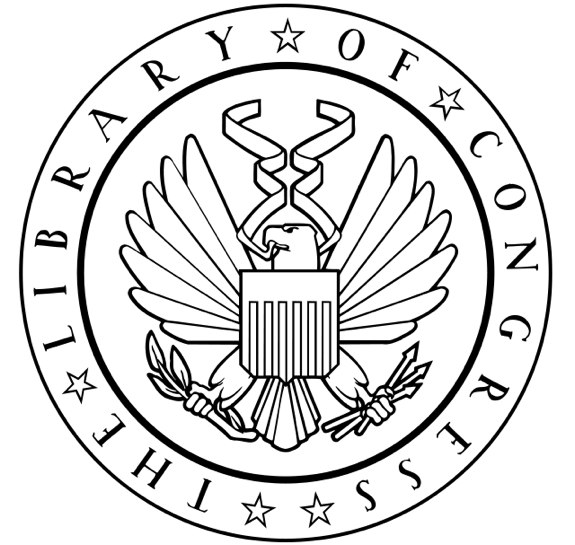 Somber news for the jailbreaking and unlocking community. Per rule of the Library of Congress, it will be illegal to unlock any smartphone (including iPhone) or jailbreak any tablet (including iPad) purchased after January 1, 2013. The only exception is jailbreaking or rooting a smartphone, which is covered by the DMCA for the next three years.
B. Wireless telephone handsets – software interoperability

Computer programs that enable wireless telephone handsets to execute lawfully obtained software applications, where circumvention is accomplished for the sole purpose of enabling interoperability of such applications with computer programs on the telephone handset.

C. Wireless telephone handsets – interoperability with alternative networks
Computer programs, in the form of firmware or software, that enable a wireless telephone handset originally acquired from the operator of a wireless telecommunications network or retailer no later than ninety days after the effective date of this exemption to connect to a different wireless telecommunications network, if the operator of the wireless communications network to which the handset is locked has failed to unlock it within a reasonable period of time following a request by the owner of the wireless telephone handset, and when circumvention is initiated by the owner, an individual consumer, who is also the owner of the copy of the computer program in such wireless telephone handset, solely in order to connect to a different wireless telecommunications network, and such access to the network is authorized by the operator of the network.

This exemption is a modification of the proponents' proposal. It permits the circumvention of computer programs on mobile phones to enable such mobile phones to connect to alternative networks (often referred to as "unlocking"), but with limited applicability. In order to align the exemption to current market realities, it applies only to mobile phones acquired prior to the effective date of the exemption or within 90 days thereafter. - US Library of Congress.
Read More

| Library of Congress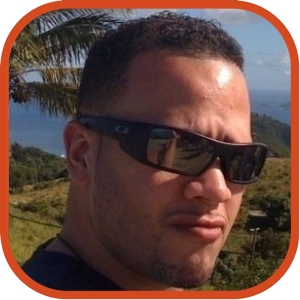 Posted by Jason Diaz Categories: Apple, Cell Phones, Handhelds, Rumors, Software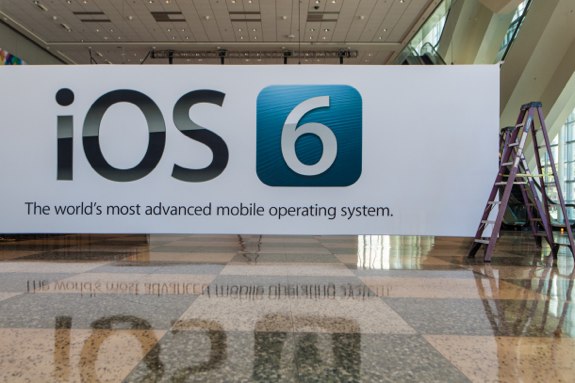 BGR reported this morning that their sources have indicated that Apple is internally testing iOS 6.0.1 with numerous carriers, and this one looks to be focused on fixing a few nagging issues. There have been complaints of the camera flash not firing when expected, bad Wi-Fi connections, and horizontal lines appearing on the display, and iOS 6.0.1 should address these concerns, and more. In addition, there is an Exchange Invite bug that deletes the entire calendar event if any invited party declines. Furthermore, a Passbook update will prevent all the details from your cards from being accessed from the lock screen without your PIN code.
It's also reported that Apple is working on iOS 6.1, which should bring with it a new feature or two, within the confines of its Cupertino labs, but that isn't expected until after the 2012 holiday season. BGR has been somewhat hit or miss with Apple predictions as of late, so this can all be taken with a grain of salt. That said, it would be hard to imagine that Apple didn't have both iOS 6.0.1 and iOS 6.1 in the pipeline.
Read More

| BGR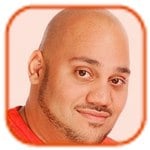 Posted by Andru Edwards Categories: Apple, Software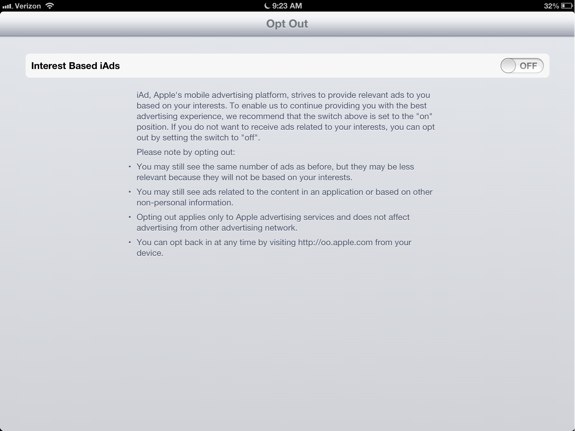 Recently, it has been reported that, with iOS 6, Apple has a new tracking mechanism built-in that allows targeted advertising. Basically, this just means that when there are ads in apps, that they can display ads that Apple feels will be more relevant to you, rather than having them be completely random. Some users don't appreciate any sort of behavior tracking, and would rather turn this feature off. One easy way to get to this setting is to visit the following address from your iOS device: http://oo.apple.com. That will redirect you to the opt out panel for Interest Based iAds. Turn the setting to OFF to disable the feature, and you'll no longer see ads that are targeted to your interests.
Click to continue reading How to disable Interest Based iAds and limit ad tracking on your iPhone and iPad
© Gear Live Inc. – User-posted content, unless source is quoted, is licensed under a Creative Commons Public Domain License. Gear Live graphics, logos, designs, page headers, button icons, videos, articles, blogs, forums, scripts and other service names are the trademarks of Gear Live Inc.